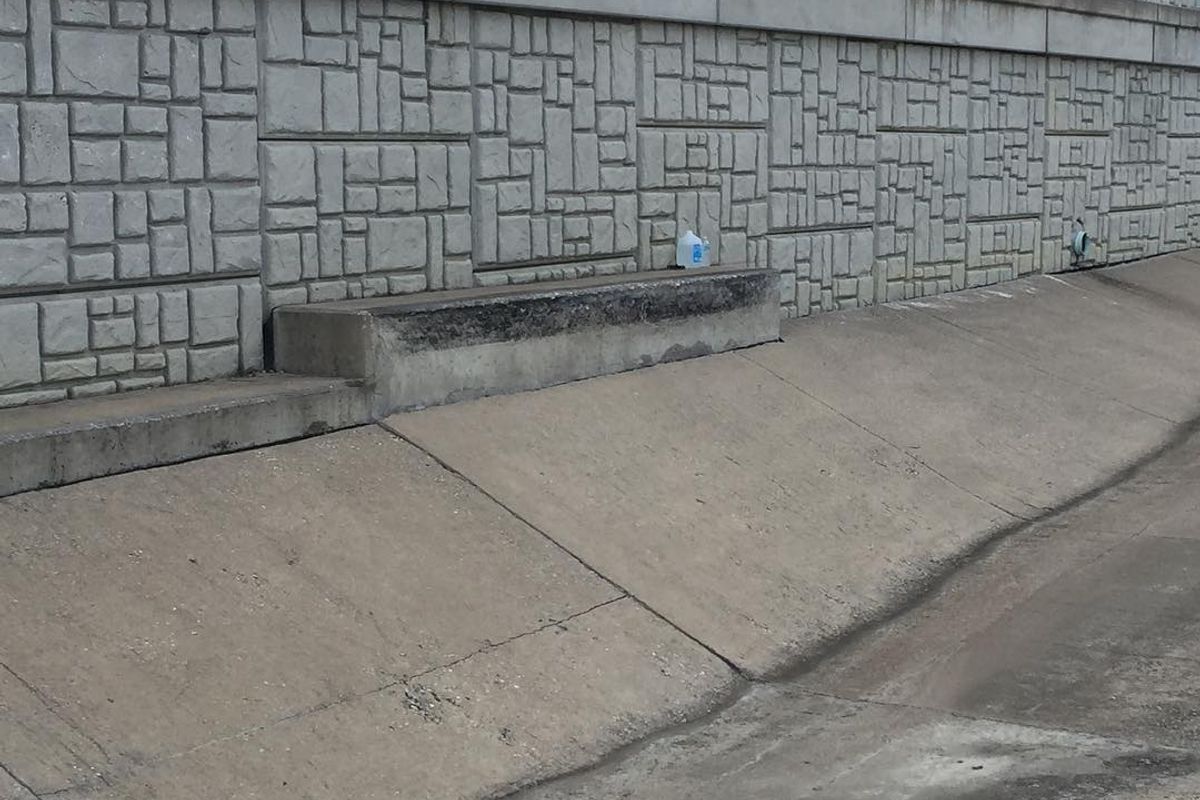 Off the side of mopac across from Merriltown Cemetery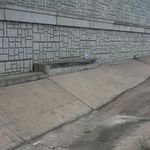 Videos (13)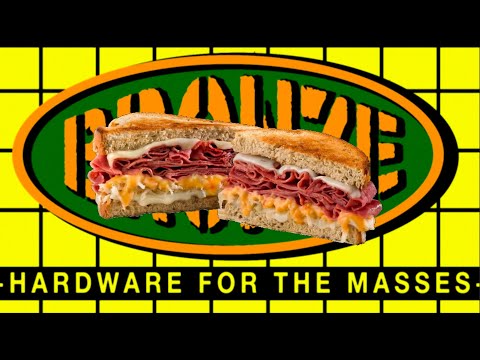 ***THE REUBEN*** (OFFICIAL VIDEO) (HIGH DEFINITION) [BRONZE56K HARDWARE EXCLUSIVE] {VERY RARE}(2K21)
BRONZE 56K
• 17 days ago
http://www.bronze56k.com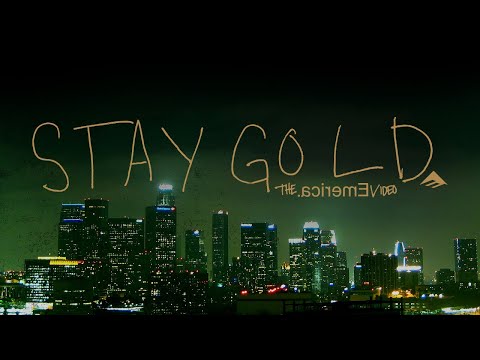 Emerica Presents: Stay Gold (2010)
emerica
• 7 months ago
The Emerica full length, "Stay Gold" from 2010 featuring Andrew Reynolds, Leo Romero, Brandon Westgate, Justin Figueroa, Jerry Hsu, Bryan Herman, Kevin Long, Braydon Szafranski, Collin Provost, Marquis Preston, Aaron Suski, and Jamie Tancowny. Filmed by Jon Miner & Mike Manzoori. Edited by Jon Miner. 0:00 Intro 4:17 Brandon Westgate 9:12 Bryan Herman 14:00 Marquis Preston 17:13 Kevin "Spanky Long" 20:00 Collin Provost 24:12 Jamie Tancowny 27:24 Aaron Suski 30:14 Braydon Szafranski 32:52 Justin "Figgy" Figueroa 36:38 Jerry Hsu 40:08 Leo Romero 45:50 Andrew Reynolds 51:00 Credits www.emerica.com Instagram @Emerica Facebook.com/Emerica Twitter @Emerica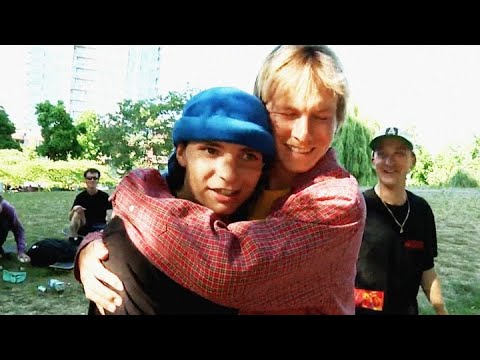 Alltimers "ET&DUSTIN"
vadim z.
• 8 months ago
Dustin's tasteful manuals and Etienne's effortless flow compliment each other in this well-orchestrated back and forth from the North. All rights goes to Alltimers!!! @@@ Etienne Gagne Dustin Henry Ben Blundell Stafhon Boca Zered Basset Joe Buffalo Charles Rivard Tyler Warren Tristan Henry Landon Avramovik @@@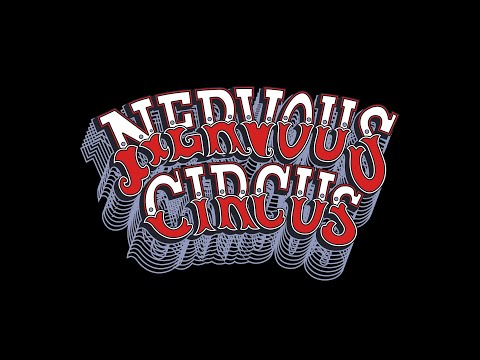 Girl Skateboards "Nervous Circus"
crailtap
• a year ago
Girl Skateboards Presents "Nervous Circus" Http://www.GirlSkateboards.com/nervous-circus Girl Skateboards Presents "Nervous Circus" Starring: Niels Bennett Griffin Gass Featuring: Tyler Pacheco Simon Bannerot Andrew Brophy Sean Malto Breana Geering Introducing: Rowan Davis Directed by: John Marello Executive Producers: Rick Howard Mike Carroll Megan Baltimore Spike Jonze Filmed by: John Marello Tanner Cudney Edited by: John Marello Click Here to Subscribe for More Crailtap! - http://bit.ly/CrailtapSubscribe Daily Content and More!: http://Crailtap.com Like Girl on Facebook: http://fb.com/GirlSkateboards Follow Girl on Instagram: http://instagram.com/GirlSkateboards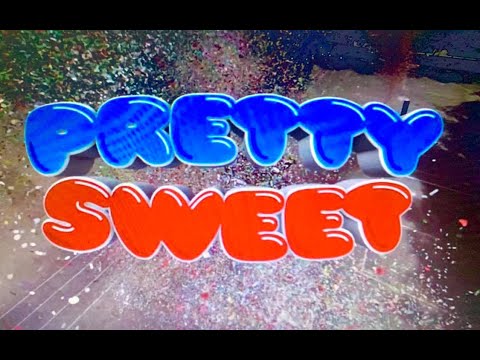 Girl & Chocolate Skateboards Pretty Sweet 2012
jcginard
• a year ago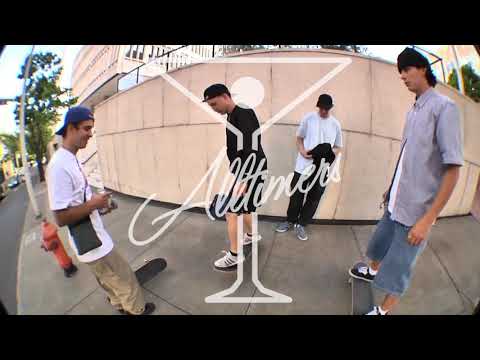 Bounce (Alltimers video)
Franz
• 2 years ago
I do not own this video, all the rights go to alltimers. Original vid link: https://www.instagram.com/tv/B_0E0DMAcOs/?igshid=1lod0bowquwuw A Nice alltimers video, enjoy.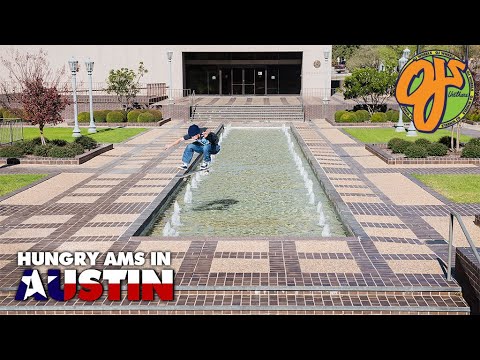 Still Hungry! | OJ Wheels Hungry Ams in Texas
OJ Wheels
• 2 years ago
Can't fade the Hungry Ams! We rounded up some of the crew from "Elite Vol 2: Hungry Ams" and rolled out to Austin to skate with locals Max Taylor and Reese Barton. Austin has spots for days and the crew took full advantage of the dry weather and warm nights. Peep the ripping and then get booking your ticket asap. Special thanks to Max, Reese, Elias, and the rest of the No Comply crew! Filmed by: Chris Varcadipane (@chrisvarcadipane) Hit the link to learn about Elite WAY TOO FAST Urethane: http://bit.ly/Elite_Urethane Click here to shop the latest Elite Urethane: http://bit.ly/Shop_Elite OJWheels.com | Kick it with us on social... Instagram: @ojwheels Facebook: facebook.com/ojwheels Twitter: @ojwheels Snapchat: oj_wheels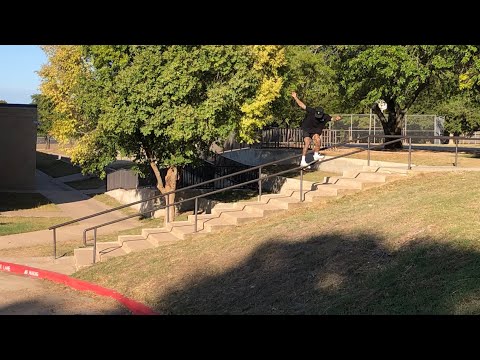 Nike SB | Hopefuls and Nopefuls
nikeskateboarding
• 2 years ago
Winning a contest and doing miles in the van are two different skill sets, and whether you're out for gold or pulling back cold gold, it's all just skateboarding with your friends in the end. No mailbox, gas station, park or airport is safe when you put this crew together and hit the road in the lead up to Tokyo. From Texas to Toronto, featuring Yuto Horigome, Grant Taylor, Nyjah Huston, Ishod Wair, Hayley Wilson, Donovon Piscopo and Nicole Hause. Round 2 coming soon. Meet the crew: https://www.nikesb.com/articles/hopefuls-and-nopefuls More from Nike Skateboarding Official website: https://www.nikesb.com/ Instagram: https://www.instagram.com/nikesb Twitter: https://twitter.com/nikesb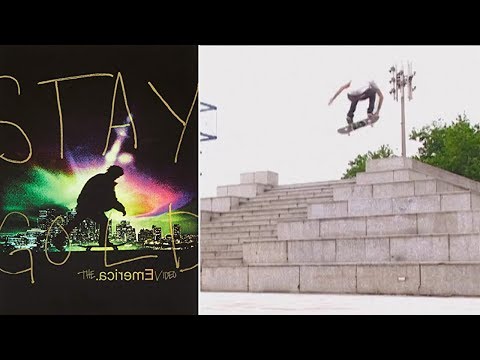 Emerica "Stay Gold" (2010)
Skate Video Vault
• 2 years ago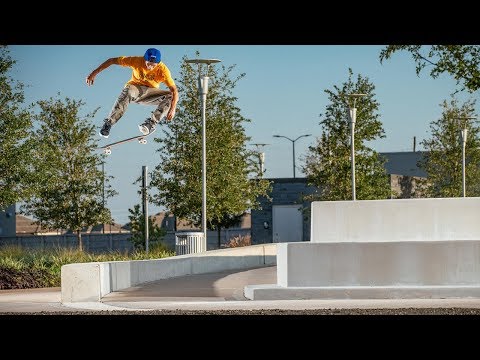 Primitive Skate 'Throwed' Texas Tour 2017
Primitive Skate
• 4 years ago
► Subscribe to Primitive Skate: http://bit.ly/prmtvsub Join Carlos Ribeiro, Diego Najera, Nick Tucker, Trent McClung, Paul Rodriguez Devine Calloway, Robert Neal, Wacson Mass and Marek Zaprazny as they tour the great state of Texas. Filmed and edited by Alan Hannon, additional filming by Kevin Perez. 🔥 Follow us: Instagram: http://instagram.com/primitiveskate Facebook: http://fb.com/primitiveskate Twitter: http://twitter.com/primitiveskate 💰 Shop: http://primitiveskate.com Primitive Skateboarding was established in early 2014 by Paul Rodriguez and Heath Brinkley. Our pros are Paul Rodriguez, Shane O'Neill, Bastien Salabanzi, Nick Tucker, Devine Calloway, Carlos Ribeiro, Diego Najera, Brian Peacock and Trent McClung.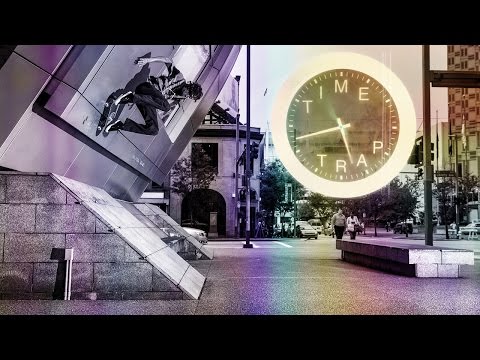 Evan Smith's "Time Trap" Part
ThrasherMagazine
• 6 years ago
Beyond the fact that he can do extraordinary things on his board, the best part about Evan's approach is that it's 100% unique. His style, creativity, and talent are a blessing to the world of skateboarding. Thank you, Evan! Keep up with Thrasher Magazine here: http://www.thrashermagazine.com http://www.facebook.com/thrashermagazine http://www.instagram.com/thrashermag http://www.twitter.com/thrashermag
etnies Presents: David Reyes
etnies
• 8 years ago
Two painstaking years of blood, sweat, and tears in the streets, this is David Reyes. Incredible handrail control, solid style, and overall gnarly skating—enjoy the ride. See more of David at http://etnies.com/team/skate/david-reyes/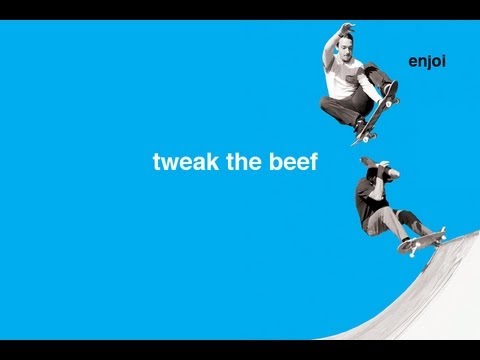 tweak the beef
ThrasherMagazine
• 9 years ago
If you ain't having fun, then what the hell are you doing? Enjoi these next 18 minutes. They may be your last...