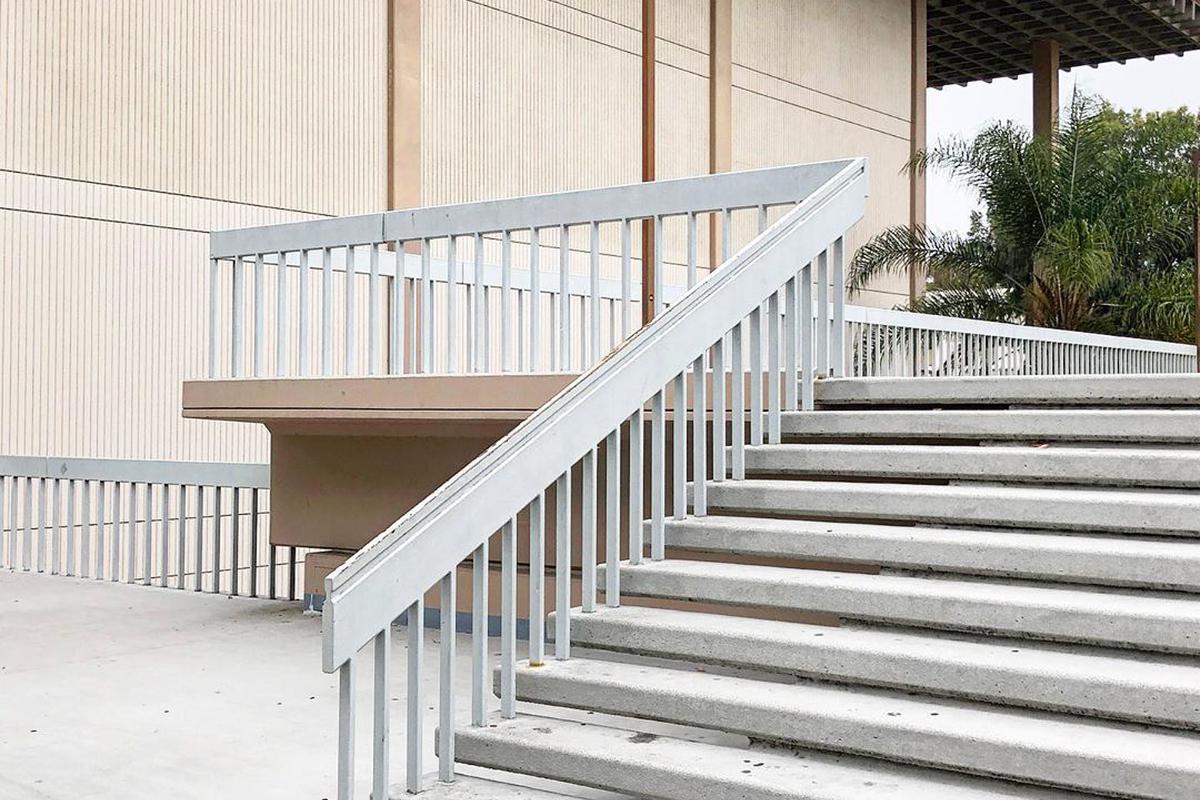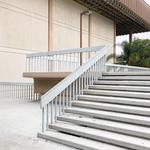 Videos (13)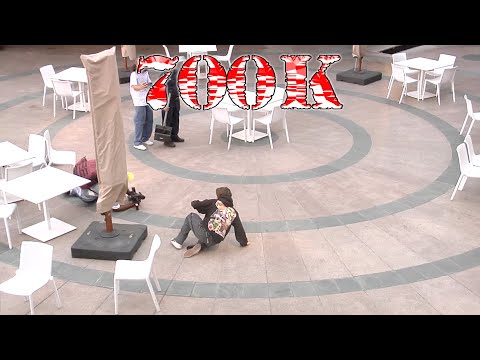 "700k" by Dalton Palacio
jenkemmag
• 10 months ago
A group of the kids broke off from Illegal Civ and are proud to present their first full length video, "700k" Filmed and Edited by: Dalton Palacio Featuring: Rob Mattox, Joaquin Palacio, Logan Kirshak, Brett Badger, Garren Desjardins, Aidan Suncire, Joey Ramos, Julian Hucklebee, Santana Saldana, Benicio Montalvo, Danton Guzman, Ryan Herman, Alonzo Lopez, Jaidyn Fisher, Diere Stephens, Jordan Norwood, Jaquez Evans, Ezra Snyder, and a bunch of other homies. More Info: https://www.jenkemmag.com/home/2023/01/16/premiere-700k-a-video-by-dalton-palacio/ Buy the DVD: https://www.movie1991.com/product/700k-bonus-dvd/4?cs=true&cst=custom Shop Jenkem: https://shop.jenkemmag.com/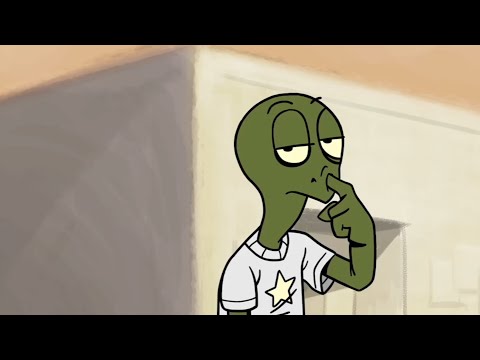 Toy Machine Vaccine
Toy Machine
• 3 years ago
"Toy Machine Vaccine" - Video number 8 from Toy Machine Bloodsucking Skateboard Company. Starring: Axel Cruysberghs, Dashawn Jordan, Daniel Lutheran, Leo Romero, Blake Carpenter, Jeremy Leabres, CJ Collins, Myles Willard, Braden Hoban and Matt Bennett. Directed and Edited by - Don Luong WARNING: This video will trigger a massive orgasm in your brain, launching a SCUD missile of microaggressions on the few brain cells you have left. Good luck avoiding the Toy Machine squirting its vaccine all over your eyeballs inoculating you from making stupid choices in the future such as buying a deck that is not a Toy Machine. Side effects may include: Tenderness at inflection site, anaphylaxis of the scrote, corrosion of cognition, constipation of democracy, bloodshot eyes, diarrhea of the medulla oblongata, intellect stupefaction, lung oyster leakage, blurred vision, dry mouth, legs, perturbed pudendum, conspiracy gullibility simplex 2, inflation of anxiety, general aggrandizement, ego grift, burgeoning capability, death postponement, aptitude enlargement, skill hike, soul crisping. Some people have shown a tendency towards becoming a lummox, as well as having their corpuscles become corpulent. See a doctor immediately if you experience rectal prolapse, summiting and/or flag planting at the peak of your mons pubis, or if your pet has started distancing itself from you. These could be signs of the impending Rapture, looming cancellation from society for calling a classmate "poopy-face" in kindergarten, or just a general addiction to the most powerful drug on planet earth: Skateboarding.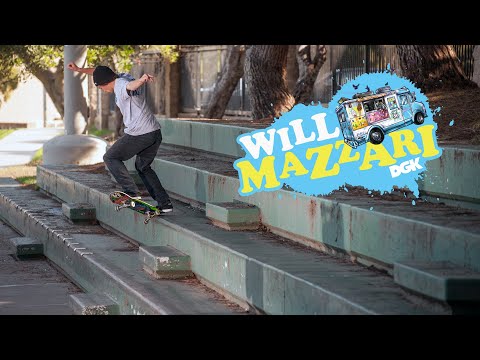 DGK - Will Mazzari Treats
Will Mazzari loves treats and skateboarding, here's some of both. Follow DGK: Instagram: http://www.instagram.com/dgk Twitter: http://www.twitter.com/dgk Facebook: http://www.facebook.com/dgk Site: http://www.dgkallday.com ---------------------------------------------- Follow Will Mazzari: Instagram: http://www.instagram.com/will_mazzari #dgk
Jack Olson's Greatest Hits
REAL Skateboards
• 4 years ago
To celebrate Jack going pro (a couple times) we put together some of our favorite clips from over the years. Congrats again and again Jack! See Jacks Newest pro boards at https://www.realskateboards.com/summer-2019/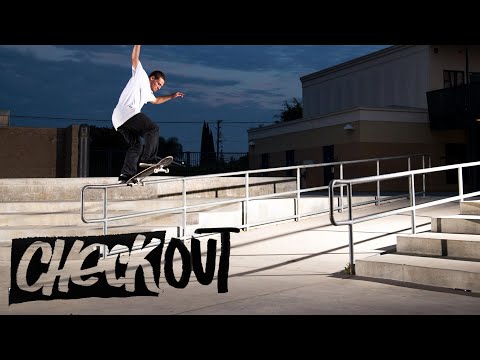 Next Level Hammers with Skater Yoshi Tanenbaum | CHECKOUT
Red Bull Skateboarding
• 5 years ago
Yoshi Tanenbaum has the full skate arsenal: control at speed, courage, every trick worthy of the name on lock, and the confidence to stick them when it is do or die. It is no wonder the newly-minted Stereo pro blew up off the back of his Berrics debut, because he only knows one way - go in, hard, and all the time. We linked up with Yoshi to talk about the emergence of Japanese skateboarding, board control and skating the mean streets of Washington DC with Darren Harper. Enjoy his Checkout! _ Experience the world of Red Bull like you have never seen it before. With the best action sports clips on the web and original series, prepare for your "stoke factor" to be at an all time high. Subscribe to Red Bull on Youtube: http://win.gs/SubToRedBull Get the FREE Red Bull TV apps for all your devices: http://onelink.to/yfbct7 Watch Red Bull TV: http://win.gs/WatchRBTV See into our world: http://goo.gl/J49U Red Bull on Facebook: http://win.gs/redbullfb Red Bull on Instagram: http://win.gs/RedBullInstagram Red Bull on Twitter: http://win.gs/redbulltwitter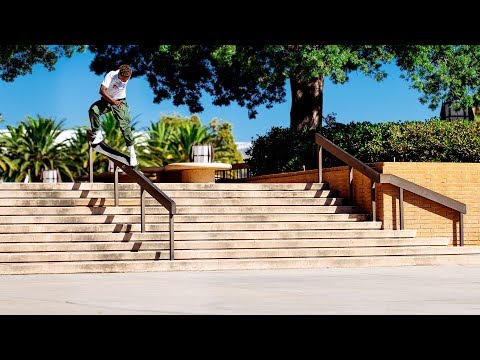 Tre Williams Welcome To Primitive Part
Primitive Skate
• 5 years ago
► Subscribe to Primitive Skate: http://bit.ly/prmtvsub Tre Williams welcome to Primitive Skate video part. Filmed by: Alan Hannon, Kev Perez, Alex Kissinger, Michael Rodriguez, Bryce Pagter, Spanish Mike and Matt Mullen. Edited by Alan Hannon. 🔥 Follow us: Instagram: http://instagram.com/primitiveskate Facebook: http://fb.com/primitiveskate Twitter: http://twitter.com/primitiveskate 💰 Shop: http://primitiveskate.com Primitive Skateboarding was established in early 2014 by Paul Rodriguez and Heath Brinkley. Our pros are Paul Rodriguez, Bastien Salabanzi, Nick Tucker, Devine Calloway, Carlos Ribeiro, Diego Najera, Brian Peacock, Wade Desarmo and Trent McClung. Ams: Franky Villani, Tre Williams and Robert Neal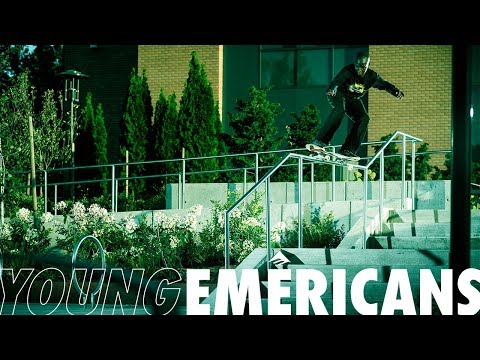 Emerica's "Young Emericans" Video
ThrasherMagazine
• 6 years ago
Emerica vids are always top-shelf and this is no exception. Zach, Kader, and Victor represent the team's new blood and we couldn't be more stoked for what the future holds. Music courtesy of RidingEasy Records http://www.ridingeasyrecs.com/ Keep up with Thrasher Magazine here: http://www.thrashermagazine.com http://www.facebook.com/thrashermagazine http://www.instagram.com/thrashermag http://www.twitter.com/thrashermag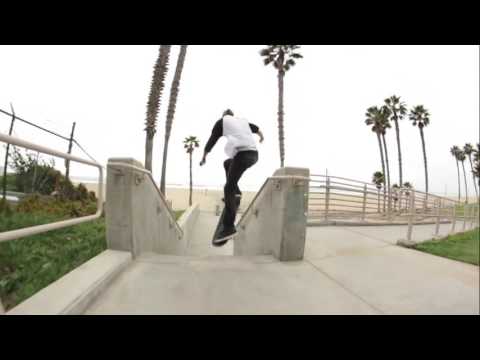 Ryan Decenzo's Enter the Red Dragon Part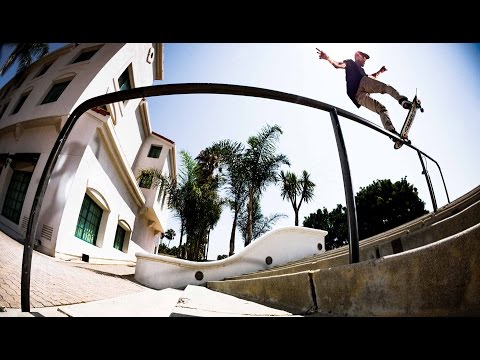 Darkstar - Ke'Chaud Johnson
The Berrics
• 7 years ago
Darkstar's Ke'Chaud Johnson put out this incredible full part, but before you ask, "Whoa where did this guy come from?" (for the record it's Dallas, Texas) you should know that Ke'Chaud is goofy-footed. That makes his Bricktown ender extra d'ope. Subscribe to The Berrics - http://bit.ly/TheBerricsYoutube Daily Videos and more: http://theberrics.com Like The Berrics on Facebook: http://fb.com/berrics Follow The Berrics on Instagram: http://instagram.com/berrics Follow The Berrics on Twitter: http://twitter.com/berrics Follow The Berrics on Snapchat: @TheBerrics
PIG WHEELS "EXTRA CRISPY"
Extra Crispy full length video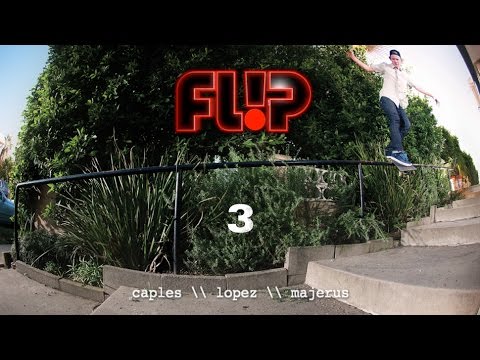 Flip '3'
Transworld Skateboarding
• 9 years ago
Along with Alec Majerus, who just recently joined Louie Lopez and Curren Caples in the pro ranks, the trio filmed together for Flip's latest video offering simply titled 3. Directed and filmed by Arto Saari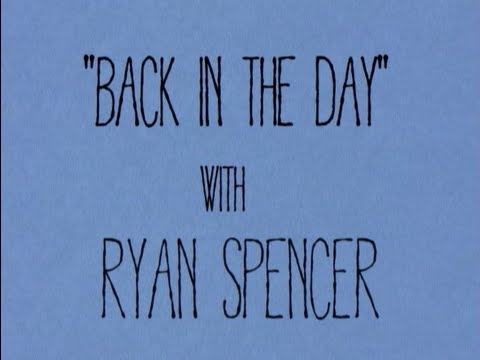 Back in the Day- Ryan Spencer
TimCisilino
• 10 years ago
Filmed & edited by Tim Cisilino. Instagram: @timcisilino Twitter: @timcisilino Follow Ryan on Instagram: @rspence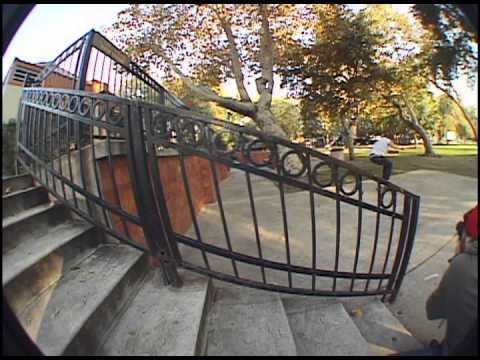 Foundation WTF!
Foundation Skateboards presents the full length skateboard video: WTF! Some of the craziest handrails ever tackled, full-bore Corey Duffel assault, Dan Murphy is back (big time), Sierra Fellers flips out, ripping New Jacks like Dakota Servold, Ryan Spencer, Marquis Preston and Taylor Smith... plus Nick Merlino, with one of the gnarliest parts of all time.