/
/

Huntington Beach Hubbas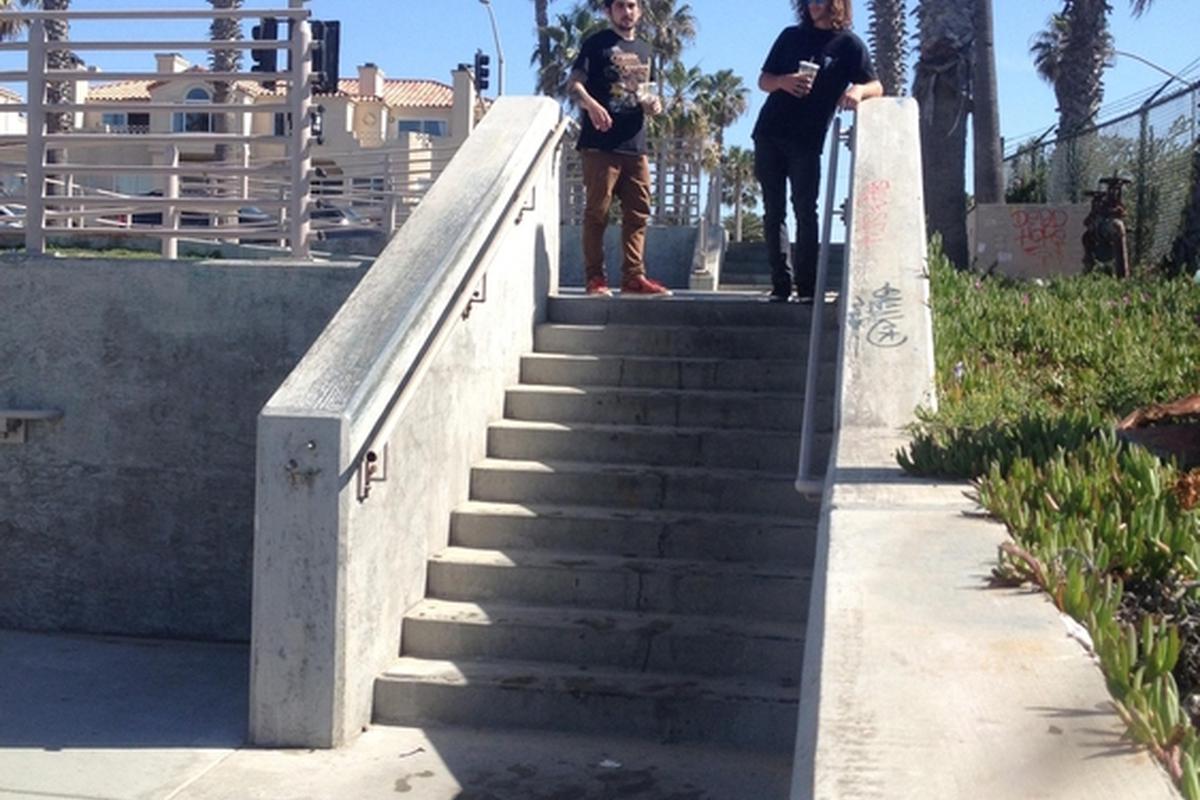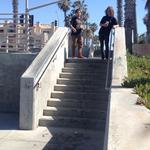 Videos (26)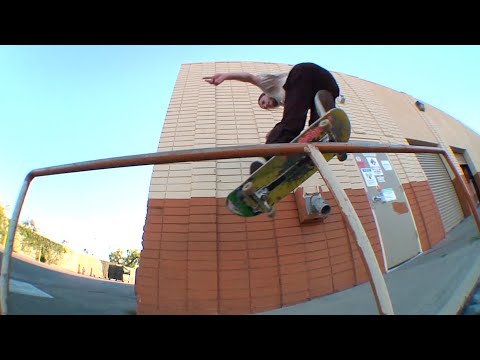 V3
Freeskatemag
• 17 days ago
Featuring Christian Dufrene, Ryan Hamburg, Will Gomez, Patrick Praman, Adrian Sisk, Julian Lewis, Alec Spinosi, Greyson Beal, Carlos Mendoza and Josh Douglas. Filmed and edited by Tyler Bamdas. 00:00 Christian Dufrene 02:34 Ryan Hamburg 05:19 Will Gomez, Patrick Praman, Adrian Sisk and Julian Lewis 07:48 Alec Spinosi, Greyson Beal and Carlos Mendoza 10:52 Josh Douglas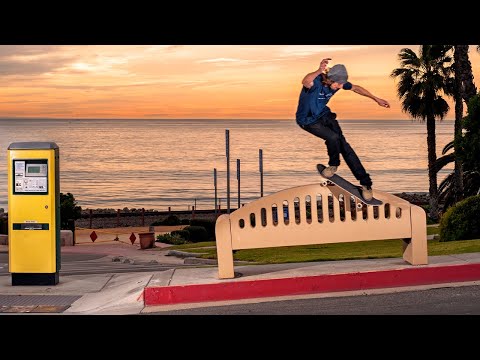 Ryan Decenzo's "1990" Part
ThrasherMagazine
• a year ago
Still stacking on gold-standard hammer spots like Hollywood High and Rincon, Ryan's skating knows no chill. Keep up with Thrasher Magazine here: http://www.thrashermagazine.com http://www.facebook.com/thrashermagazine http://www.instagram.com/thrashermag http://www.twitter.com/thrashermag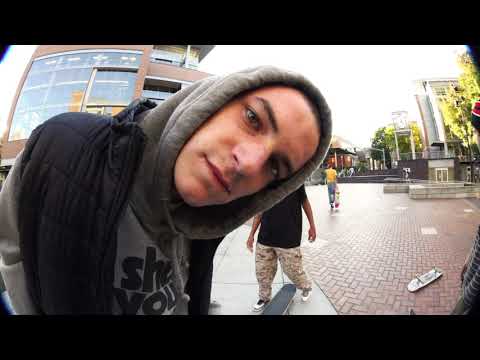 "Skate Juice 3" by Brent Hyden
"Skate Juice 3" featuring Brennan Scott, Max McLaughlin, Hugo Lagunas, Ace Pelka, Spencer Semien, Isaac Santana, John Herrera, Dani Torres, Brian Hastings, Gabe Gasanov, Skyler King, Crusty, Jakey Sparkle & more. Filmed by Brent Hyden Edited by Brent Hyden & Hugo Lagunas Art by: Dani Torres Additional Filming: Michael Bell, Hugo Lagunas, Tailor McKay, Shane Darnell, Alex Saxon, Crescencio Fajardo, Grant Thomas, Tyler Marshall-Youd, Kevin Marquez, Steven Page, Cody Smith, Shonn Oquendo, Natalie Guttierez, Tim Vasquez, Menelik Martule, Spencer Semien. Online Shop: https://skatejuice.bigcartel.com 0:00 Start 2:10 Brennan Scott 6:53 Max McLaughlin 11:48 Hugo Lagunas 15:22 Gabe Gasanov 17:55 Ace Pelka 22:45 Spencer Semien 30:19 John Manley, Dyno, Adrian Ortega, Caleb Smith 33:33 Dani Torres 38:00 Friends 42:22 Skyler King 43:29 Brian Hastings 47:04 John Herrera 49:18 Isaac Santana 54:06 Crusty 1:00:09 Jakey Sparkle 1:03:58 Credits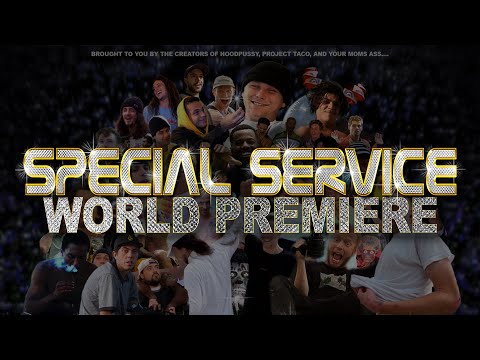 Special Service (2021) Full Video
ASTRO COMMUNICATIONS
• a year ago
SPECIAL SERVICE AstroCorp's First full length film Featuring - Craig Edwards, Pedro Deoliveria, Cody Heil, Christopher Heitt, Sierra Fellers, Jordan Maxham, Dominic Laborde, Erin Wolfkiel, Johnny Magana, Cole Gossett, Chaz Jones & More WWW.ASTROCORP.SHOP Filmed by Steven Page & Cody Smith Edited by Cody Smith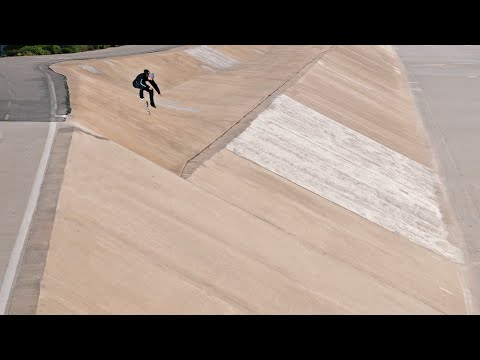 Ryan Decenzo's "Sender Bender" Part
ThrasherMagazine
• 2 years ago
Ryan's been a heavyweight for over a decade, but his rampage is far from over. This part is loaded with enders, but his closing shot is in a league of its own. No wonder Phelper said, "This dude rules!" Keep up with Thrasher Magazine here: http://www.thrashermagazine.com http://www.facebook.com/thrashermagazine http://www.instagram.com/thrashermag http://www.twitter.com/thrashermag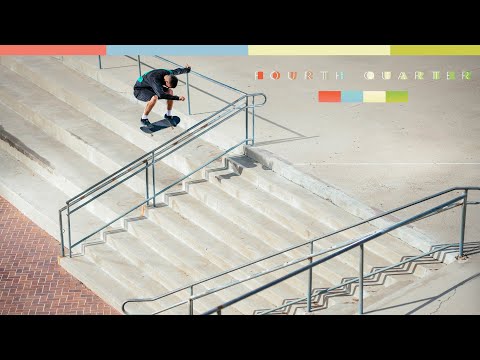 Primitive Skate | Fourth Quarter
Primitive Skate
• 2 years ago
On our one year anniversary of releasing Encore, we are proud to present "Fourth Quarter", a new film starring Miles Silvas, Robert Neal, Trent McClung, and Giovanni Vianna. Directed and Edited by: Alan Hannon Filmed by: Alan Hannon, Eric Iwakura, Alex Kissinger Art Direction and Motion Design: Blaine Birardi Executive Producer: Oliver Barton Original Music Composed by: My Best Friend Jacob, Aaron Paris Still photography: Oliver Barton ► Subscribe to Primitive Skate: http://bit.ly/prmtvsub 🔥 Follow us: Instagram: http://instagram.com/primitiveskate 💰 Shop: http://primitiveskate.com Primitive Skateboarding was established in early 2014 by Paul Rodriguez and Heath Brinkley. Our pros are Paul Rodriguez, Tiago Lemos, Miles Silvas, JB Gillet, Spencer Hamilton, Robert Neal, Marek Zaprazny, Carlos Ribeiro, Brian Peacock, Wade Desarmo, Franky Villani, Trent McClung and Giovanni Vianna. Ams: Tre Williams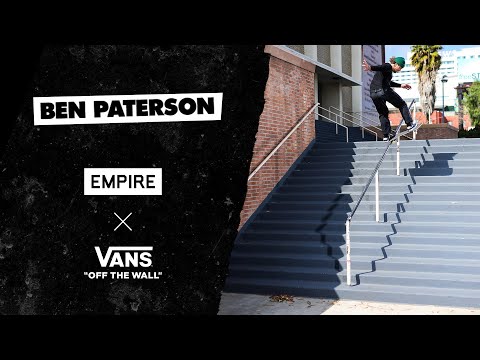 Ben Paterson's "Empire x Vans" Part
ThrasherMagazine
• 2 years ago
Ben makes history on Hollywood 16 and leaves an asphalt wake from California to Canada. This guy's switch game is on another level. Keep up with Thrasher Magazine here: http://www.thrashermagazine.com http://www.facebook.com/thrashermagazine http://www.instagram.com/thrashermag http://www.twitter.com/thrashermag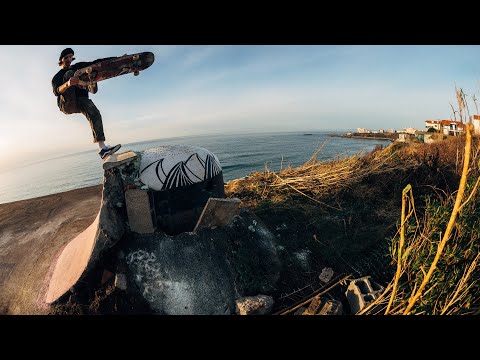 BLK.MARK's "Disorder" Video
ThrasherMagazine
• 2 years ago
This all-terrain crusade goes from Spain to France and beyond with double-set destruction and idyllic DIY sessions. Nassim Lachaub, Doobie, Eniz, Harry Lintell and their crew own the streets while one of the last glorious inverts from Ben Raemers rounds out the edit perfectly. Appreciate the project and grab a zine. Keep up with Thrasher Magazine here: http://www.thrashermagazine.com http://www.facebook.com/thrashermagazine http://www.instagram.com/thrashermag http://www.twitter.com/thrashermag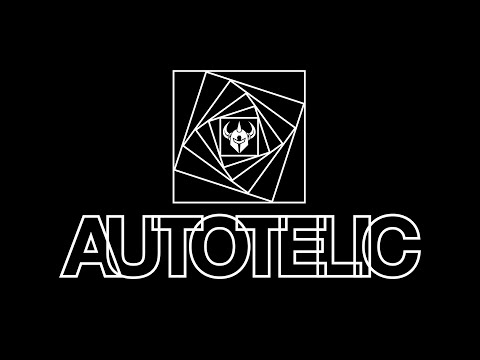 DARKSTAR SKATEBOARDS "AUTOTELIC" VIDEO
Darkstar Skateboards
• 3 years ago
AUTOTELIC… with Santana Saldana, Dave Bachinsky, Ryan Decenzo, Greg Lutzka, Cameo Wilson, Reemo Pearson, Ke'Chaud Johnson, Manolo Robles, and new ams Joe Hinson and Mike Berdis. – *Derived from Greek [Auto (self), Telos (goal)]. AUTOTELIC has its own meaning and purpose within itself, in the flow of now... https://DARKSTARSKATE.COM/AUTOTELIC SUBSCRIBE: http://bit.ly/SubscribeDarkstar SHOP: https://thankyousupply.com/darkstar WEBSITE: http://darkstarskate.com SOCIAL: http://instagram.com/darkstarskate http://www.facebook.com/darkstarskate http://twitter.com/darkstarskate #skateboarding #darkstarskate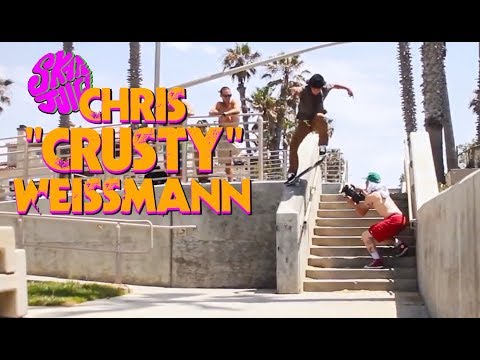 Chris Weissmann's Part From Skate Juice's 'Truth To Power'
The Berrics
• 4 years ago
Subscribe to The Berrics 👉http://bit.ly/TheBerricsYoutube San Diego's Skate Juice crew recently released their third full-length, "Truth To Power," featuring rippers from North County SD all the way to Los Angeles. Check out Chris "Crusty" Weissmann's part, then pick up the DVD at the Skate Juice site! Buy it here! 👉http://bit.ly/SkateJuice_TruthToPower Daily Videos and more: http://theberrics.com Like The Berrics on Facebook: http://fb.com/berrics Follow The Berrics on Instagram: http://instagram.com/berrics Follow The Berrics on Twitter: http://twitter.com/berrics Follow The Berrics on Snapchat: @TheBerrics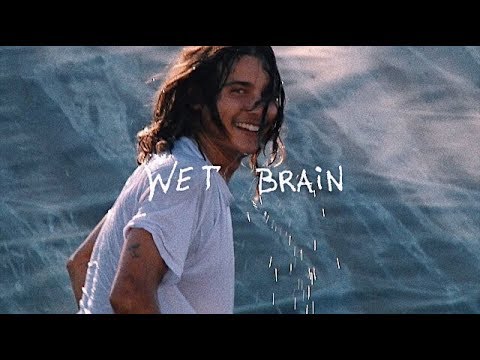 wet brain
Stone Hendrikx
• 4 years ago
a skate video I made with my friends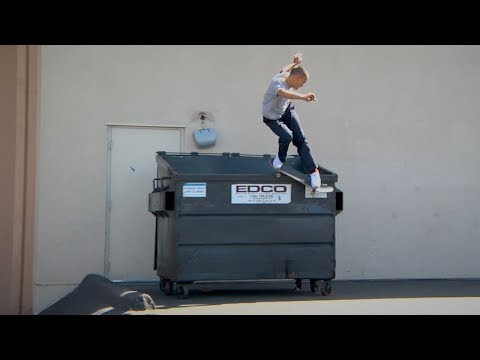 Mason Silva's "Red Balloon" Part
Mason Silva's "Red Balloon" Part. Speed, power, finesse and explosive pop? Check, check, check and check! Mason Silva's Red Baloon part from Element is a hellacious onslaught of powerhouse moves. Now that's how you go pro. Keep up with Thrasher Magazine here: http://www.thrashermagazine.com http://www.facebook.com/thrashermagazine http://www.instagram.com/thrashermag http://www.twitter.com/thrashermag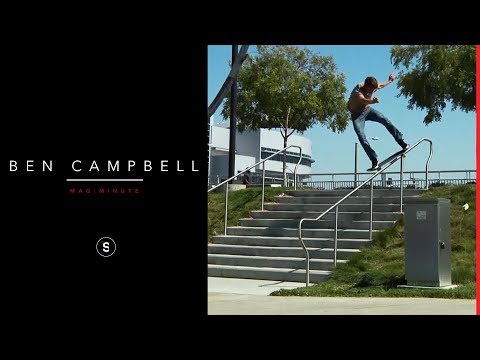 Ben Campbell - Mag Minute
theskateboardmag
• 5 years ago
Subscribe to The Skateboard Mag - http://bit.ly/SubscribeToTSM Which Scotch-Irish Portlandian gives a big thumbs up to "Mind Field" and swipes right on beer? That's right: it's ex-rollerblader, Ben Campbell!... Daily Videos and more: http://theskateboardmag.com Like The Skateboard Mag on Facebook: http://fb.com/SkateboardMag Follow The Skateboard Mag on Instagram: http://instagram.com/theskateboardmag Follow The Skateboard Mag on Twitter: http://twitter.com/SkateboardMag
ZERO Skateboards: COLD WAR - Feat. Chris Cole, Jamie Thomas, Tommy Sandoval
Echoboom Sports
• 6 years ago
Watch more skateboarding films with a FREE TRIAL of Echoboom Sports, the essential subscription for action sports films available on all your favorite devices. Get it now at http://www.TryEchoboom.com Full video from ZERO Skateboards featuring Jamie Thomas, Chris Cole, John Rattray, James Brockman, Tommy Sandoval, Dane Burman, Tony Cervantes, Tom Karangelov, Nick Boserio, Ben Hatchell. Subscribe to EchoBoom Sports! http://bit.ly/18VxJeD Check out the new http://www.echoboom.tv Like us on Facebook: https://www.facebook.com/echoboomsports Follow us on Twitter: https://twitter.com/EchoBoomSports Follow us on Instagram: http://instagram.com/echoboomsports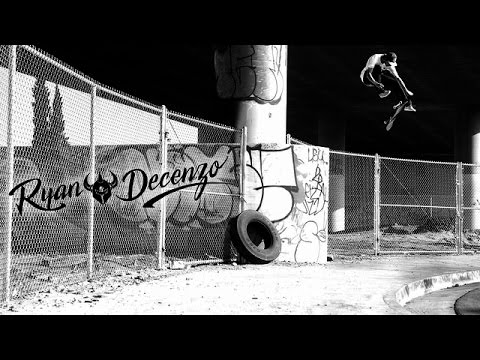 Ryan Decenzo | Darkstar Part
The Berrics
• 6 years ago
• Subscribe to The Berrics 👉 http://bit.ly/TheBerricsYoutube It's 4/20, and you know what that means: it's National High Five Day! Ryan Decenzo sends you a virtual palm slap in the form of his smokin' new part for Darkstar. Daily Videos and more: http://theberrics.com Like The Berrics on Facebook: http://fb.com/berrics Follow The Berrics on Instagram: http://instagram.com/berrics Follow The Berrics on Twitter: http://twitter.com/berrics Follow The Berrics on Snapchat: @TheBerrics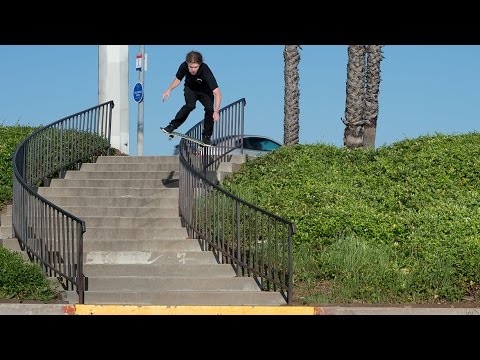 Rough Cut: Taylor Kirby's "Shep Dawgs 5" Part
ThrasherMagazine
• 6 years ago
The part was a barnburner, leaving no doubts about his elevation to the pro ranks. But to truly appreciate the part, you gotta dig into this Rough Cut. Taylor puts in WORK. Keep up with Thrasher Magazine here: http://www.thrashermagazine.com http://www.facebook.com/thrashermagazine http://www.instagram.com/thrashermag http://www.twitter.com/thrashermag
Gabriel Summers "Shake Junt" Part
bakerboysdist
• 6 years ago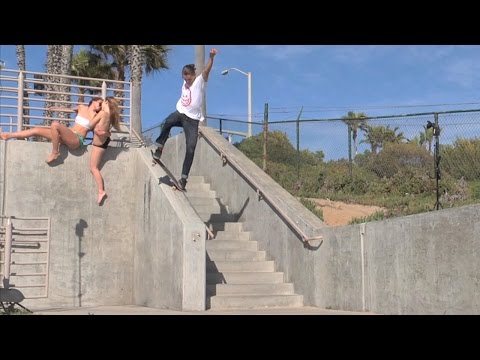 Clive's "Trials and Tribulations" Video
ThrasherMagazine
• 7 years ago
Sure, the video part is the fine tuned, final presentation, but sometimes the raw, behind-the-scenes footy tells an even better story. Clive is a savage. Keep up with Thrasher Magazine here: http://www.thrashermagazine.com http://www.facebook.com/thrashermagazine http://www.instagram.com/thrashermag http://www.twitter.com/thrashermag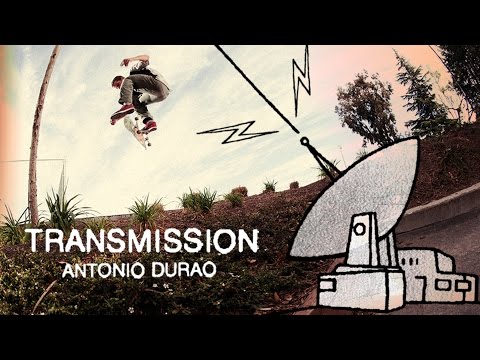 Am Transmission: Antonio Durao | TransWorld SKATEboarding
Transworld Skateboarding
• 7 years ago
As the cover and Am Spotlight recipient of our 2015 Am Issue, here's a heavy video part from Antonio Durao to back it all up. Filmed in less than a year from his native New York to LA, Antonio is about to be a household name. Follow TWS for the latest: Daily videos, photos and more: http://skateboarding.transworld.net/ Like TransWorld SKATEboarding on Facebook: https://www.facebook.com/TransWorldSkate Follow TransWorldSKATE on Instagram: https://instagram.com/transworldskate/ Follow TransWorldSKATE Twitter: https://twitter.com/TransWorldSKATE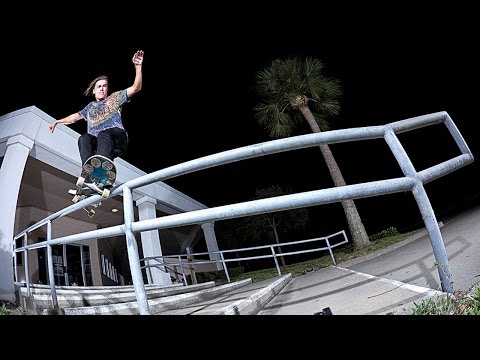 Clive Dixon's "The Horror" Part
ThrasherMagazine
• 7 years ago
This part has so many heavy moments it's hard to realize what just happened until the final curtain, when Clive stomps out one of the world's gnarliest Euro gaps. Oh, the horror! Keep up with Thrasher Magazine here: http://www.thrashermagazine.com http://www.facebook.com/thrashermagazine http://www.instagram.com/thrashermag http://www.twitter.com/thrashermag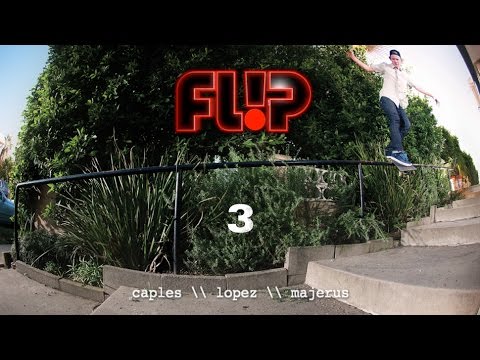 Flip '3'
Transworld Skateboarding
• 8 years ago
Along with Alec Majerus, who just recently joined Louie Lopez and Curren Caples in the pro ranks, the trio filmed together for Flip's latest video offering simply titled 3. Directed and filmed by Arto Saari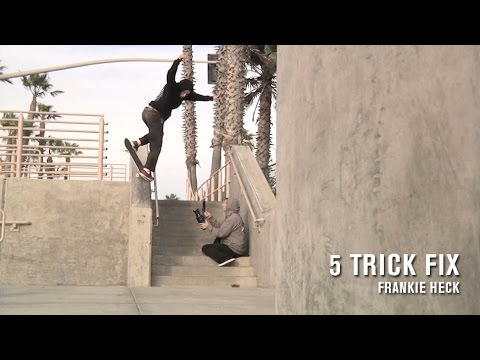 5 Trick Fix: Frankie Heck - TransWorld SKATEboarding
Transworld Skateboarding
• 8 years ago
Frankie Heck starts the week off with 5 Tricks that take it from snow covered ground to Huntington Beach.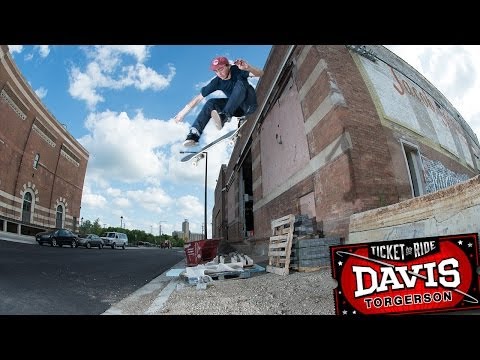 Davis Torgerson's "Ticket To Ride" Part
ThrasherMagazine
• 8 years ago
It's tough to pinpoint, but there's a bunch of unique elements to Davis' skating that make this part so fun to watch. Quick, explosive snap. Effortless makes. Trick choices that edit well together. Congrats, Davis. What a great part.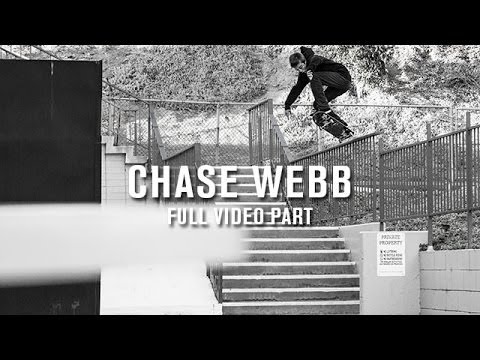 Chase Webb Full Video Part - TransWorld SKATEboarding
Transworld Skateboarding
• 9 years ago
Chase Webb is one gnarly 19-year old. He's a clip-stacking machine and this video part filmed in the last six months, not to mention his wild Vice Versa in our March 2014 issue, is proof of that.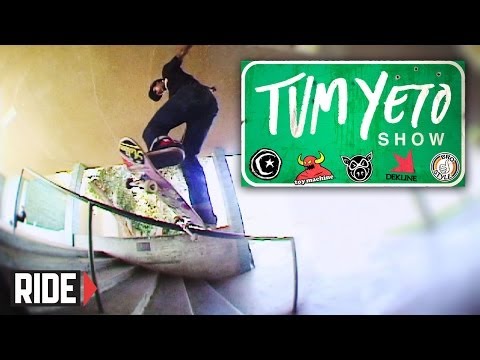 Tre Williams - Tum Yeto Show Ep. 8
RIDE Channel
• 9 years ago
Hailing from Riverside California Toy Machine and Dekline flow ripper Tre Williams does it all with a smooth style. Attention All Loyal Pawns! Tune in every other Wednesday on RIDE Channel to see exclusive footage of your favorite Tum Yeto teams. You won't see this footage anywhere else! All original and exclusive content from Toy Machine, Foundation, Bro Style, Pig and Dekline. Only on RIDE Channel.... Back it! Watch More Episodes of The Tum Yeto Show: http://bit.ly/19m3GNt SUBSCRIBE to RIDE: http://bit.ly/HZ9Dau Like RIDE on FACEBOOK: http://facebook.com/ridechannel Follow RIDE on INSTAGRAM: http://instagram.com/ridechannel Follow RIDE on TWITTER: http://twitter.com/ridechannel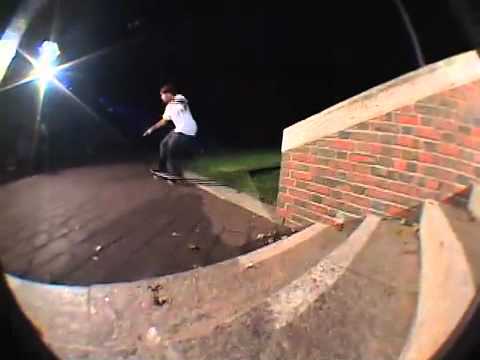 Shetler's World -"It's Your World "
World Industries
• 12 years ago
Anthony Shetler's part for the new World promo "It's Your World "