/
/

La Cañada High School 8 Stair Rail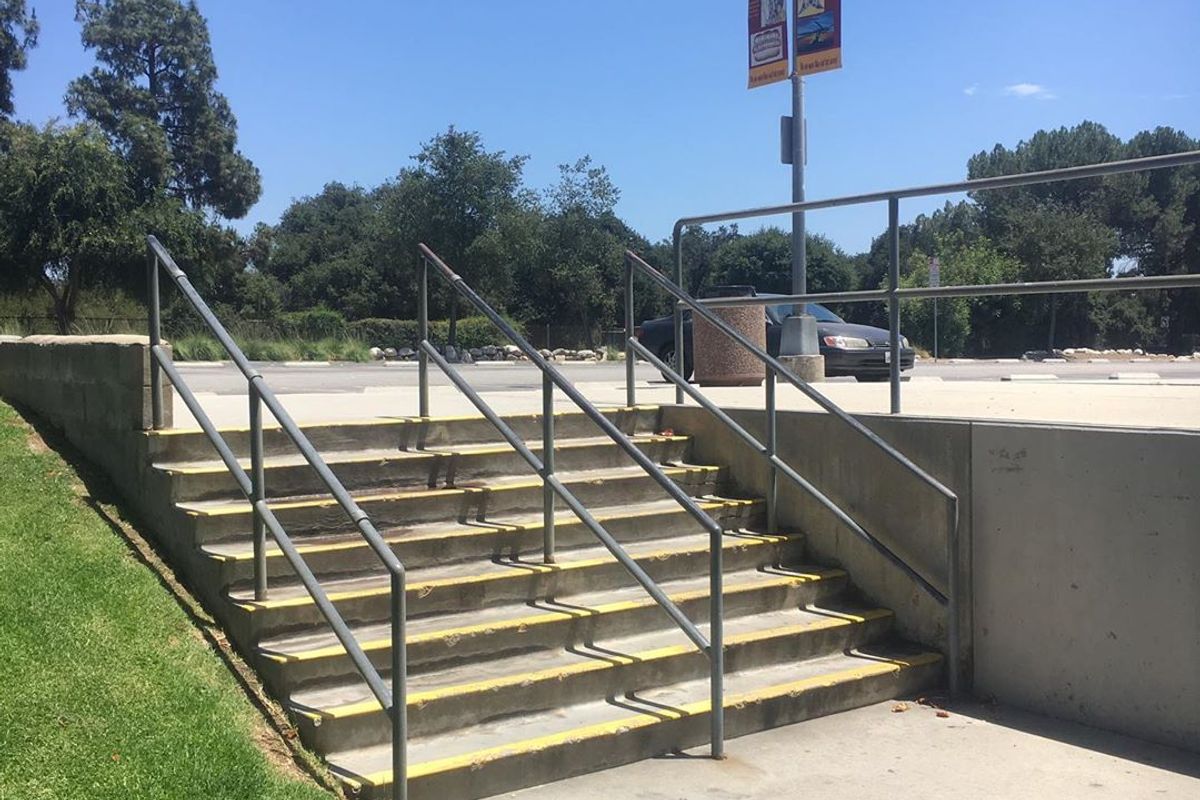 La Cañada High School 8 Stair Rail
Bust Level:
Go Weekends Only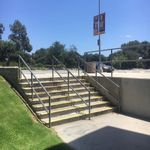 Videos (22)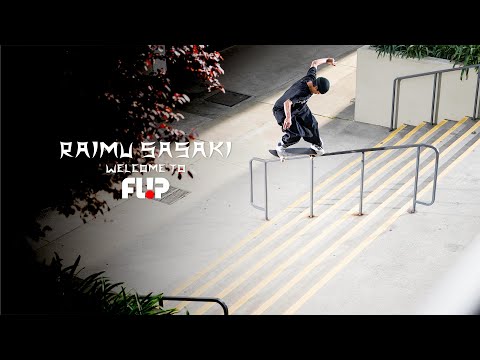 Raimu Sasaki / Welcome to Flip Skateboards
Flip Skateboards
• 22 days ago
#RideFlip Hailing from Mie Prefecture in Japan, Raimu Sasaki is a new addition to the FLIP team. He's turning heads with next level board control, a relaxed style and tricks that defy gravity. A unique talent. Welcome to FLIP Raimu. Buy boards and more at: FlipSkateboards.com Follow us on: Instagram: https://www.instagram.com/flipskatebo... Twitter: https://twitter.com/flipskateboards Facebook: https://www.facebook.com/flipskateboards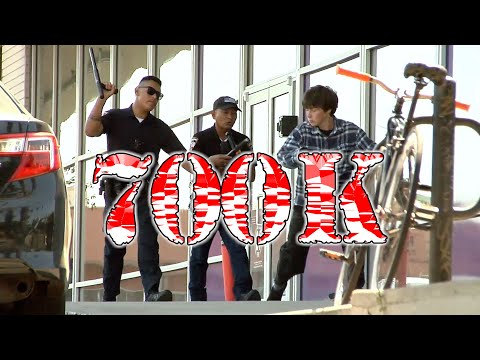 700K | Trailer
daltonvideo
• 23 days ago
Filmed & Edited by Dalton Palacio Additional filming by: Brendan cline Logan Kirshak & Kyle Hues I wasn't gonna do this but I had no choice I had to give back my xtreme fisheye to Mikey because I left the group so I made this video so that I could sell dvd's to raise money to buy a new one /: https://movie1991.square.site/?fbclid=PAAaby-1p_V1NT_KTnp_hCyKBsfimB61H0Ag0Z8S3V_FU4gnvv3ZKBFgjMefw https://www.instagram.com/daltonvideo/ Featuring Logan kirshak Rob Mattox Benecio Montalvo Jaqweze Evans Joey Ramos Santana Saldana Orlando Garcia Joaquin Palacio Brett Badger Jonathan Henderson And more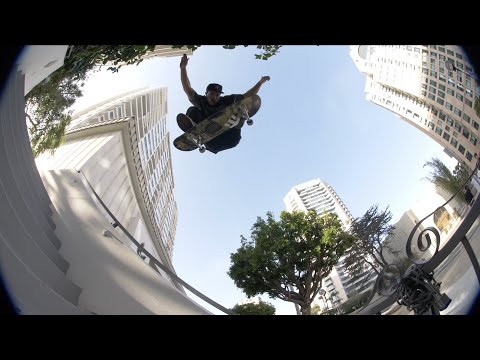 PLAN B- CODE
Plan B Skateboards
• 5 months ago
Plan B's latest video release: CODE 0:00 - Intro 2:17- Trevor Mcclung 6:01 - Felipe Gustavo 8:46 - Pat Duffy 10:48 - Aurelien Giraud 12:03 - Tommy Fynn 15:16 - Kristion Jordan 18:35 - Chris Joslin 23:24 - Credits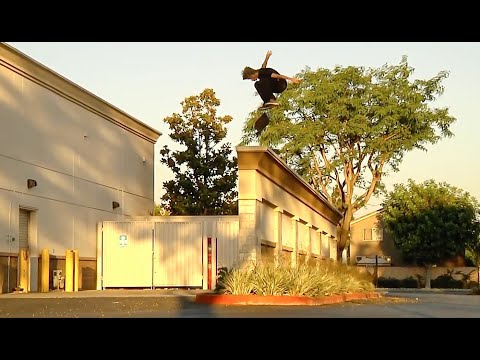 Jeff Dechesare's Mind-Melting 'Upstream' Street Part
Jeff Dechesare is skating 'Upstream', and he's triple-flipping the paddle. His new part is one slammin' salmon… we're hooked. Subscribe to The Berrics: http://bit.ly/TheBerricsYoutube Daily Videos and More: http://theberrics.com Shop The Canteen! 👉https://canteen.theberrics.com/ Like The Berrics on Facebook: http://fb.com/berrics Follow The Berrics on Instagram: http://instagram.com/berrics Follow The Berrics on TikTok: https://www.tiktok.com/@berrics? Follow The Berrics on Twitter: http://twitter.com/berrics #Berrics #TheBerrics #SkateboardingIsFun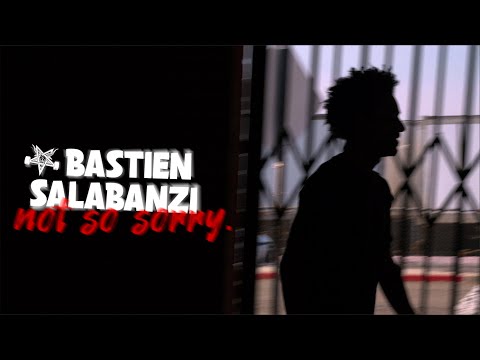 Bastien Salabanzi's "Not So Sorry" Part
ThrasherMagazine
• 2 years ago
Bastien never ceases to amaze. Two decades deep, his natural gifts and Cab flips remain top-notch. Appreciate the greatness. Keep up with Thrasher Magazine here: http://www.thrashermagazine.com http://www.facebook.com/thrashermagazine http://www.instagram.com/thrashermag http://www.twitter.com/thrashermag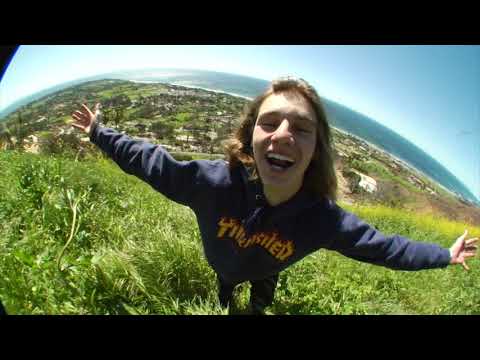 DREAM2021MOVIEVILLE
Tristan Warren
• 2 years ago
By Tristan Warren 00:00 Terrill Jefferson, 3:43 O'connor Nelson, 10:18 Mingus Gamble, 12:33 Matty Lemond, 14:40 Andrew Scott, 17:18 Dylan Varady, 20:53 Sunny Suljic, 22:56 Tucker Babchuck, 25:49 Cooper Angelli-Neff, 28:29 Avi Malina, 34:30 Dogsilly 36:10 Jinx Montage, 38:26 Katsuya Shiratori, Kader Sylla, Skater Pat, 41:32 Pat Cannon, 47:21 Credits.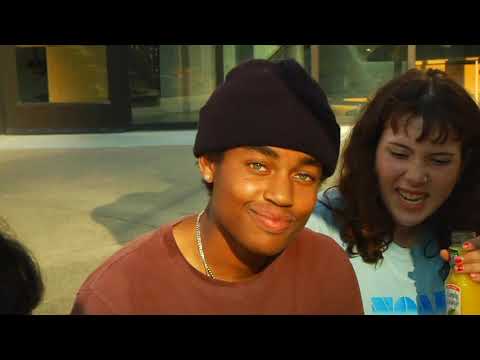 GENESIS 2 FULL VIDEO
ian ostrowski
• 2 years ago
2:30 DYLAN CLARK 7:32 ELISE HEDGE 10:41 RAFI DADD 14:41 XAVIER HOLTE 18:38 JASPER LEVINE 20:35 SK8LIKEMIKE + CAMI 22:22 DYLAN NIEVES 25:46 FRIENDS 1 29:26 FRIENDS 2 31:55 DOG 33:09 IAN OSTROWSKI 35:26 BAO NGUYEN 41:20 TROY GIPSON 48:00 CREDITS @dudefromthe206, @genesis_video on instagram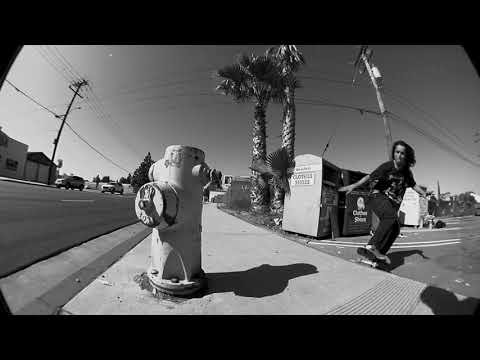 MYSTERY TEAM 2020
Mystery Skateboards
• 2 years ago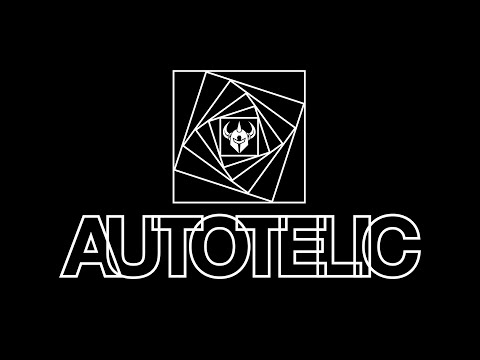 DARKSTAR SKATEBOARDS "AUTOTELIC" VIDEO
Darkstar Skateboards
• 3 years ago
AUTOTELIC… with Santana Saldana, Dave Bachinsky, Ryan Decenzo, Greg Lutzka, Cameo Wilson, Reemo Pearson, Ke'Chaud Johnson, Manolo Robles, and new ams Joe Hinson and Mike Berdis. – *Derived from Greek [Auto (self), Telos (goal)]. AUTOTELIC has its own meaning and purpose within itself, in the flow of now... https://DARKSTARSKATE.COM/AUTOTELIC SUBSCRIBE: http://bit.ly/SubscribeDarkstar SHOP: https://thankyousupply.com/darkstar WEBSITE: http://darkstarskate.com SOCIAL: http://instagram.com/darkstarskate http://www.facebook.com/darkstarskate http://twitter.com/darkstarskate #skateboarding #darkstarskate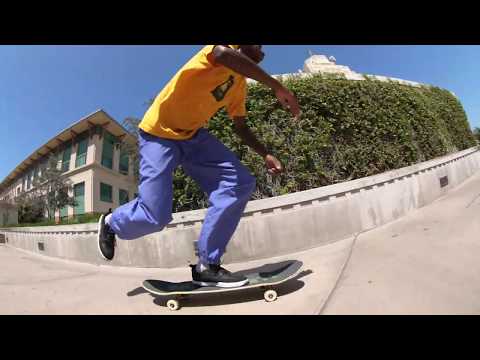 Introducing April Skateboards
April Skateboards
• 4 years ago
As seen at Thrashermagazine.com http://www.thrashermagazine.com/articles/videos/introducing-april-skateboards/ Featuring: Shane O'neill Yuto Horigome Ish Cepeda Ronnie Kessner Kai Kishi Noah Nayef Nathan Jackson Yosef Ratleff Johnny Tang Jake Darwen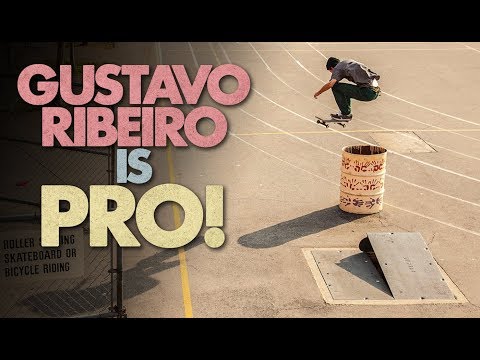 Gustavo Ribeiro's Full-Length PRO Part | "Nine To Five"
The Berrics
• 4 years ago
Subscribe to The Berrics 👉http://bit.ly/TheBerricsYoutube Gustavo Ribeiro, one of the most progressive Ams in skateboarding, just turned Pro for JART. "Nine To Five" is his official Pro video, filmed by Bryce Pagter. Congrats! Daily Videos and more: http://theberrics.com Like The Berrics on Facebook: http://fb.com/berrics Follow The Berrics on Instagram: http://instagram.com/berrics Follow The Berrics on Twitter: http://twitter.com/berrics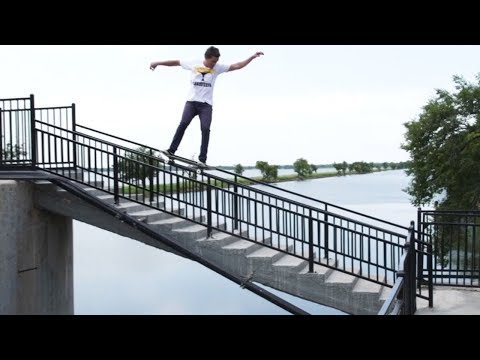 Birdhouse's "Beautiful Mutants" Clive Dixon's Part
ThrasherMagazine
• 4 years ago
It cannot be overstated—Clive is GNARLY. There's no obstacle too harrowing, no water tower unscalable. Enjoy the hammer barrage. Keep up with Thrasher Magazine here: http://www.thrashermagazine.com http://www.facebook.com/thrashermagazine http://www.instagram.com/thrashermag http://www.twitter.com/thrashermag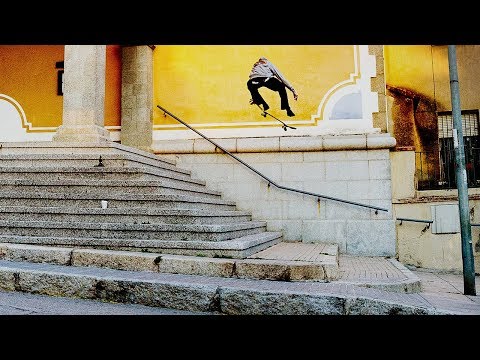 Cookie: WAR and PEACE
ThrasherMagazine
• 4 years ago
Chris is incredibly good and his exploration of LA's untapped terrain is refreshing. This dude can skate ANYTHING. Keep up with Thrasher Magazine here: http://www.thrashermagazine.com http://www.facebook.com/thrashermagazine http://www.instagram.com/thrashermag http://www.twitter.com/thrashermag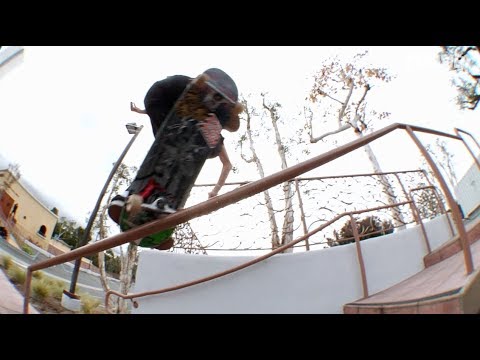 Chris Wimer's "In Your Head" Part
ThrasherMagazine
• 4 years ago
Zero is known for their epic video parts, gnarly is part of their DNA. This Chris Wimer part is no exception. Congrats on turning pro, Chris! Keep up with Thrasher Magazine here: http://www.thrashermagazine.com http://www.facebook.com/thrashermagazine http://www.instagram.com/thrashermag http://www.twitter.com/thrashermag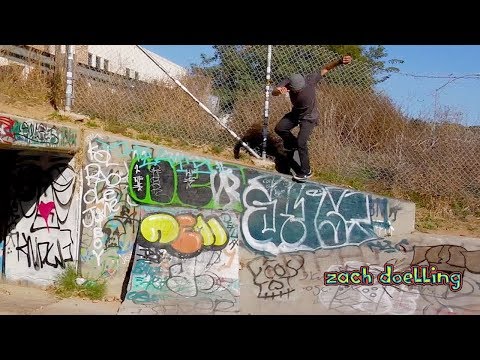 Zach Doelling "i AM blind" Part
The Berrics
• 4 years ago
Subscribe to The Berrics 👉http://bit.ly/TheBerricsYoutube Blind proudly introduces Zach Doelling to the squad with "i AM blind." Daily Videos and more: http://theberrics.com Like The Berrics on Facebook: http://fb.com/berrics Follow The Berrics on Instagram: http://instagram.com/berrics Follow The Berrics on Twitter: http://twitter.com/berrics Follow The Berrics on Snapchat: @TheBerrics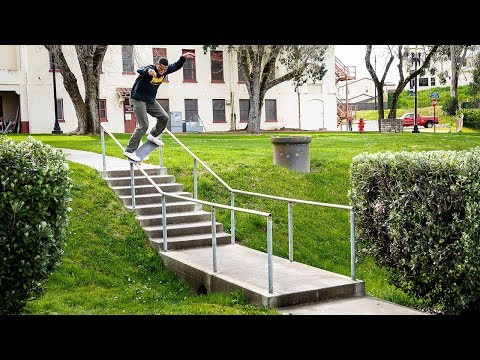 Rough Cut: Ishod Wair's "Back on my BS" Part
ThrasherMagazine
• 4 years ago
No soundtrack, just the sweet sounds of Ishod demolishing everything in his path. This Rough Cut features bonus bangers and even a few body-jarring slams to remind us he's human. Enjoy... Keep up with Thrasher Magazine here: http://www.thrashermagazine.com http://www.facebook.com/thrashermagazine http://www.instagram.com/thrashermag http://www.twitter.com/thrashermag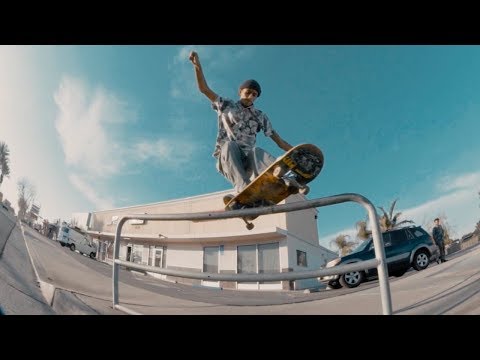 Santana Saldana's "Dos" Part
ThrasherMagazine
• 4 years ago
In an era of a limitless clips and vids it takes a special quality to stand out. There's something about Santana's style that elevates his skating to the next level. Stoked to see more in the years to come... Keep up with Thrasher Magazine here: http://www.thrashermagazine.com http://www.facebook.com/thrashermagazine http://www.instagram.com/thrashermag http://www.twitter.com/thrashermag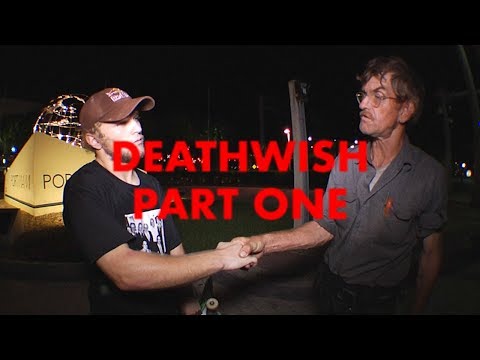 Deathwish Part One: Jamie Foy & Jake Hayes
Deathwish Skateboards
• 5 years ago
Deathwish Part One Starring Jamie Foy and Jake Hayes https://deathwishskateboards.com/ IG: @deathwishskateboards FB: https://www.facebook.com/Deathwishskateboards/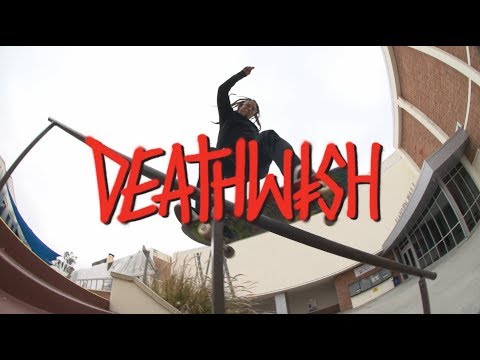 Deathwish Skateboards - Neen Williams - Real Street - Raw Clips & B-Sides
Deathwish Skateboards
• 5 years ago
Neen Williams Raw clips and B-Sides from his X-Games Real Street video part that came out June 2017. X-Games Real Street Part: https://youtu.be/T76HQRZ04G0 Filmed & Edited by Aleks Lewandowski https://www.deathwishskateboards.com/ IG: @neenowilliams IG: @deathwishskateboards https://www.facebook.com/Deathwishskateboards/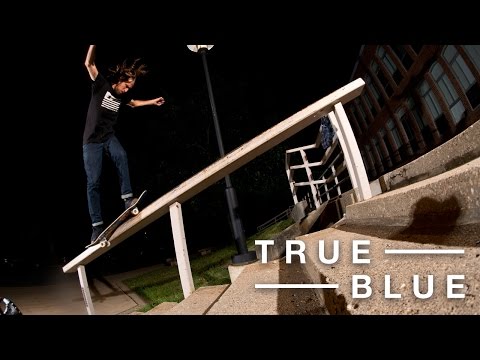 Dekline's "True Blue" full length video
ThrasherMagazine
• 8 years ago
Last week you had the chance to see all the individual parts from Dekline's first feature video. Now you have the opportunity to watch it as a whole. Kick back, relax, and enjoy the show. Go to Dekline.com and download the full video by clicking the True Blue icon Keep up with Thrasher Magazine here: http://www.thrashermagazine.com http://www.facebook.com/thrashermagazine http://www.instagram.com/thrashermag http://www.twitter.com/thrashermag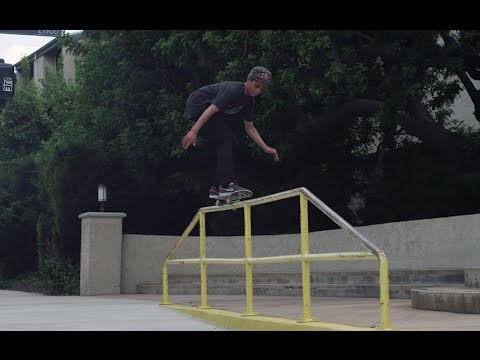 Volcom presents True To This: Alex Midler
Music: Artist: Dead Ghosts Song: "Roky Said" Release: Can't Get No Courtesy of Burger Records http://www.burgerrecords.org iTunes: http://geni.us/2tCa Amazon (vinyl): http://geni.us/Grl Filmed By: Russell Houghten Anthony Travis Su Young Choi Massimo Legitimo Chris Ray Riley Blakeway James Messina Ryan Lee Tim Fulton Arto Saari Todd Midler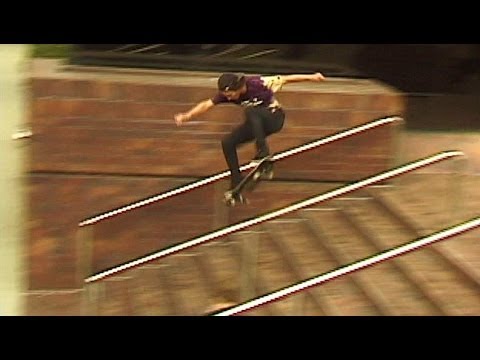 Chris Weissmann - INSANE FULL PART! - Low Def
Metro Skateboarding
• 9 years ago
Filmed by: Kevin Ferman https://www.youtube.com/blueberry32694 SUBSCRIBE!!! Copies available for $10 at http://lowdef.weebly.com/ Full vid features the skateboarding of: Ricky Flores, Gage Boyle, Joey Nungaray, Chris Weissmann, Linden Lindsay, and many more. Please help support independent skateboarding and like/share this video, thanks! Enjoy -