/
/

Eagle Rock Blvd - Channel Gap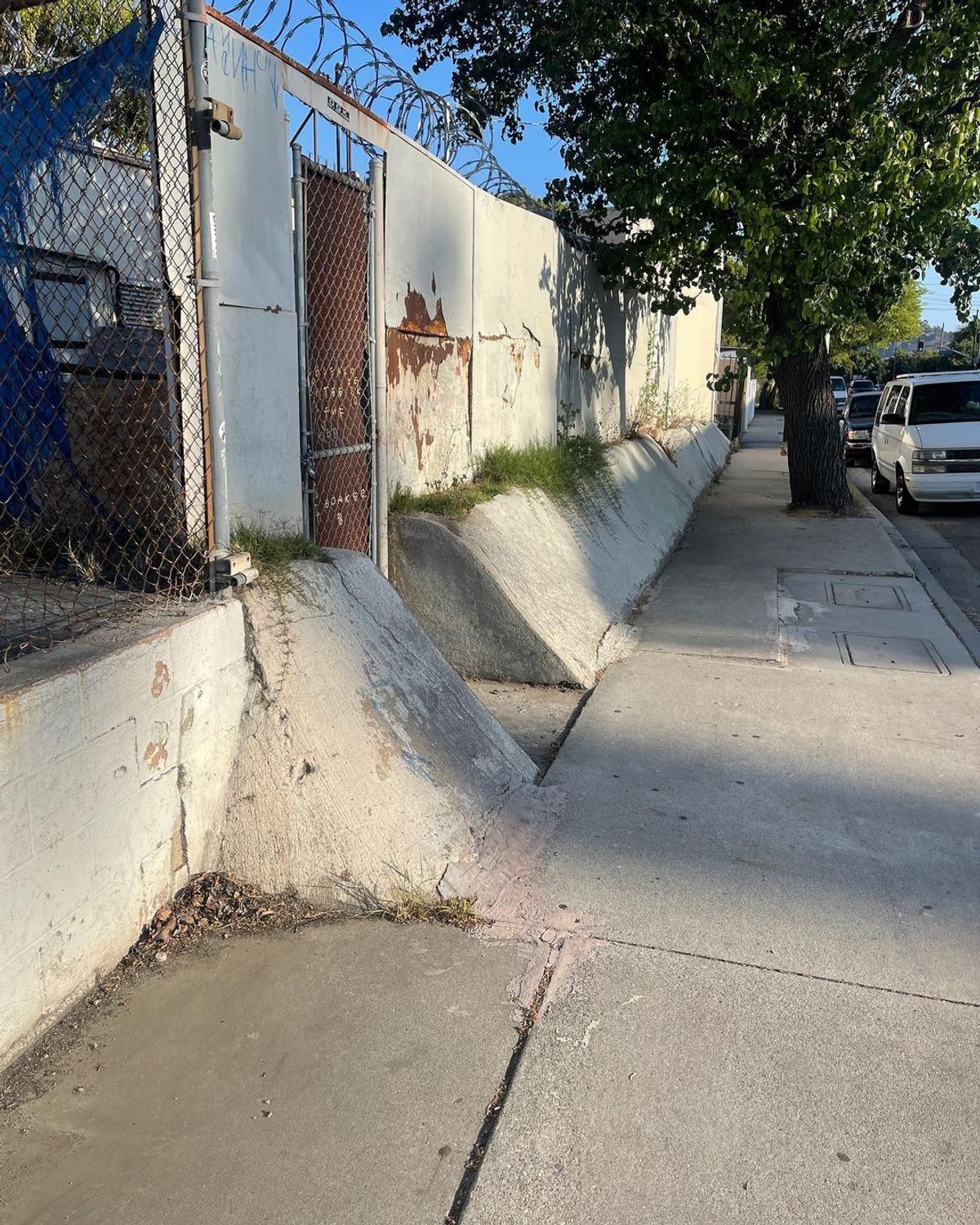 Eagle Rock Blvd - Channel Gap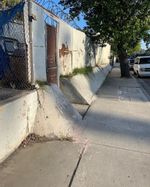 Videos (9)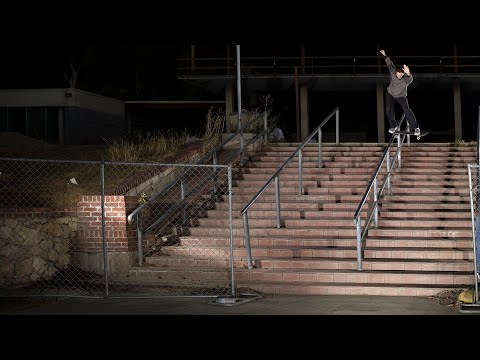 Anthony Anaya's "Fat Tony" Part
ThrasherMagazine
• a month ago
Not settled in any camp, Anthony flows from head-scratching slappies to jaw-dropping hammers with total mastery. Keep up with Thrasher Magazine here: http://www.thrashermagazine.com http://www.facebook.com/thrashermagazine http://www.instagram.com/thrashermag http://www.twitter.com/thrashermag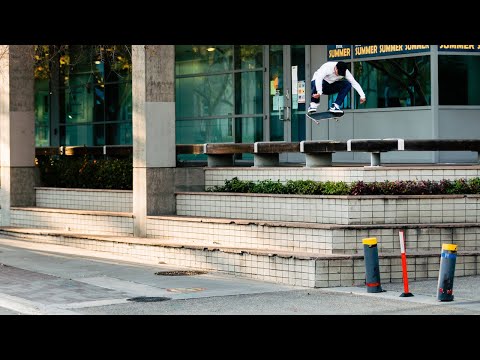 Primitive Skate | DEFINE.
Primitive Skate
• 4 months ago
We are very proud to present to you our newest full length video, DEFINE. Directed and Edited by: Alan Hannon. Filmed by: Alan Hannon, Eric Iwakura, Jake Leger and Alex Kissinger. Executive Producers: Oliver Barton, Jubal Jones, Heath Brinkley and Jaan Bhatia. Original Music by: By Best Friend Jacob. Art Direction: Blaine Birardi and Eric Frenay. Motion Graphics: Blaine Birardi. Still Photography: Oliver Barton. ► Subscribe to Primitive Skate: http://bit.ly/prmtvsub 🔥 Follow us: Instagram: http://instagram.com/primitiveskate 💰 Shop: http://primitiveskate.com Primitive Skateboarding was established in early 2014 by Paul Rodriguez and Heath Brinkley. Our pros are Paul Rodriguez, Tiago Lemos, Miles Silvas, JB Gillet, Spencer Hamilton, Robert Neal, Marek Zaprazny, Carlos Ribeiro, Brian Peacock, Wade Desarmo, Franky Villani, Giovanni Vianna, and Trent McClung. Ams: Tre Williams, Kyonosuke Yamashita and Dylan Jaeb.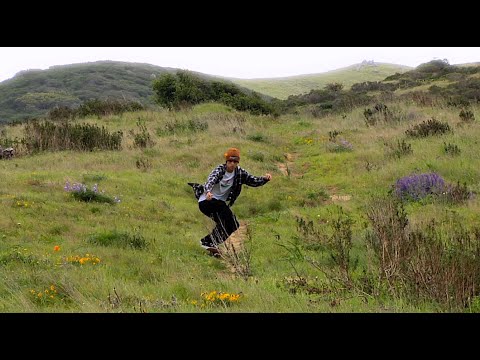 Evan Frankie (frog)
Frog Skateboards
• a year ago
https://frogskateboards.com/ Evan Wasser and Frankie Decker skateboarding video part for Frog. Filmed and edited by Daniel Dent. Additional Filming: Jonathan Flechas, Logan Lara, and Daniel Wheatley. Also Featuring: Nick Michel, Chris Milic, Robert Blazek, Jesse Alba and Gabe Thompson.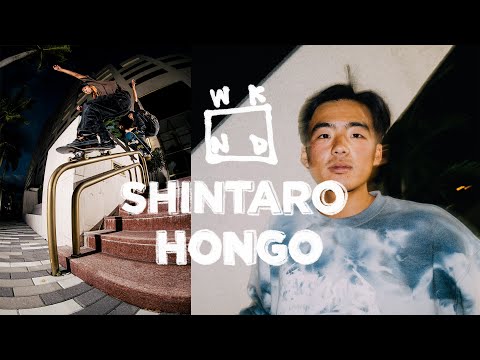 Shintaro Hongo "WKND" Part
ThrasherMagazine
• a year ago
Any wall, anywhere, Shintaro puts four down on every surface in his path, while Nikolai, Tanner and Uncle B pop in to add to the hype. Keep up with Thrasher Magazine here: http://www.thrashermagazine.com http://www.facebook.com/thrashermagazine http://www.instagram.com/thrashermag http://www.twitter.com/thrashermag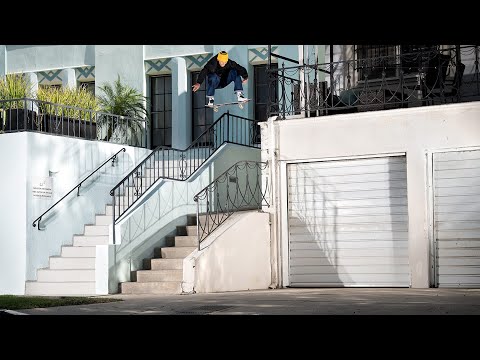 ROUGH CUT: Louie Lopez' "Seize the Seconds" Part
ThrasherMagazine
• 2 years ago
Louie's Cons part was one of the highlights of 2020. See all the madness that couldn't fit in the final cut. Keep up with Thrasher Magazine here: http://www.thrashermagazine.com http://www.facebook.com/thrashermagazine http://www.instagram.com/thrashermag http://www.twitter.com/thrashermag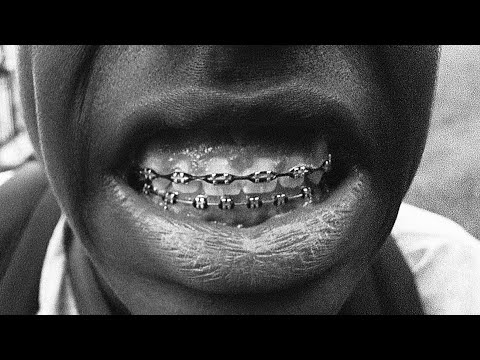 'Untitled' by Michael Nicholas
Freeskatemag
• 2 years ago
Subscribe to our YouTube channel here: https://www.youtube.com/c/Freeskatemagazine Filmed and edited by Michael Nicholas. Featuring Seven Strong, Joseph Campos, Kyle Teh, Ryan Rodriguez and Patrick O'Mara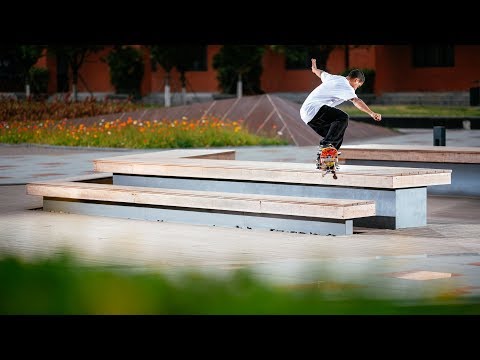 Primitive Skate | ENCORE
Primitive Skate
• 3 years ago
One year in the making.. We are proud to present our newest film, ENCORE. Directed and Edited by: Alan Hannon Filmed by: Alan Hannon, Eric Iwakura, Alex Kissinger and Bobby Bils Art Direction and Motion Design: Blaine Birardi Franky Villani: 0:59 Carlos Ribeiro: 6:35 Giovanni Vianna: 10:39 Wade Desarmo: 14:17 JB Gillet: 15:26 Robert Neal: 15:42 Spencer Hamilton: 16:09 Trent McClung: 18:04 Marek Zaprazny: 21:52 Jen Soto: 22:40 Brian Peacock: 23:06 Bastien Salabanzi: 23:45 Roman Lisivka: 23:52 Devine Calloway: 24:08 Patrick Zentgraf 24:24 David Jakinda: 25:01 Charlie Munro: 25:20 Pedro Biagio: 25:55 Tre Williams: 27:08 Miles Silvas: 29:30 Tiago Lemos: 34:18 ► Subscribe to Primitive Skate: http://bit.ly/prmtvsub Primitive Skateboarding presents: Encore. 🔥 Follow us: Instagram: http://instagram.com/primitiveskate Facebook: http://fb.com/primitiveskate Twitter: http://twitter.com/primitiveskate 💰 Shop: http://primitiveskate.com Primitive Skateboarding was established in early 2014 by Paul Rodriguez and Heath Brinkley. Our pros are Paul Rodriguez, Tiago Lemos, Miles Silvas, JB Gillet, Bastien Salabanzi, Spencer Hamilton, Robert Neal, Marek Zaprazny, Devine Calloway, Carlos Ribeiro, Brian Peacock, Wade Desarmo, Franky Villani and Trent McClung. Ams: Tre Williams and Giovanni Vianna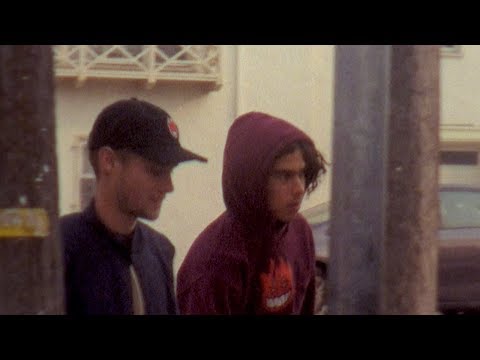 Caleb | Evan - Welcome to WKND
Introducing Caleb Mcneely and Evan Wasser https://wkndbrand.com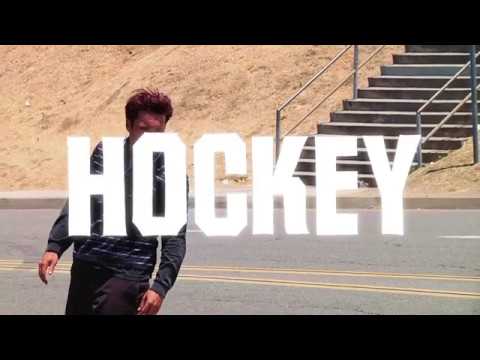 Andrew Allen
FA WORLD ENTERTAINMENT
• 4 years ago