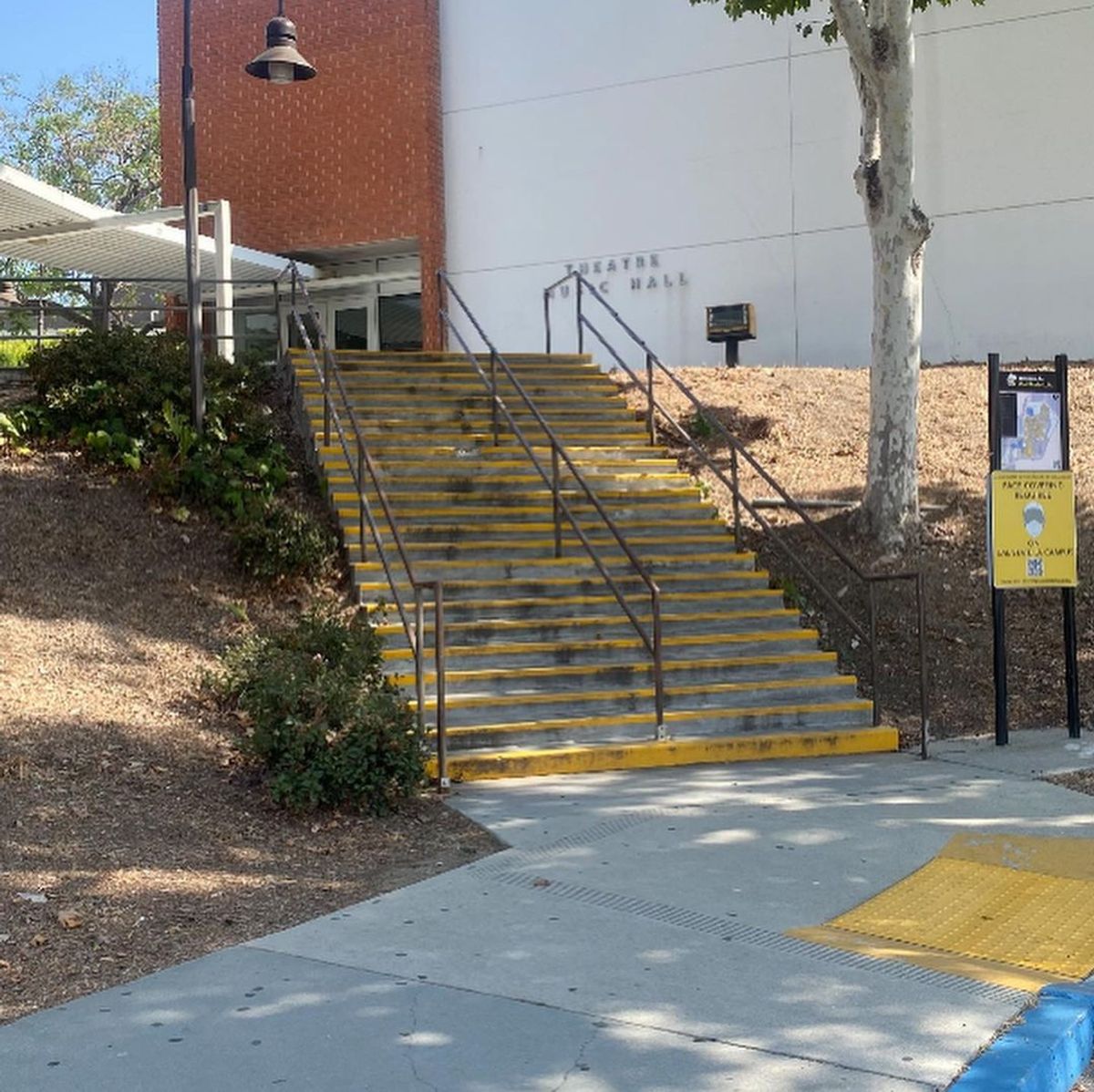 Bust Level:
Go After Hours Only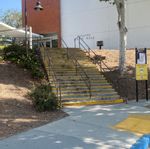 Videos (4)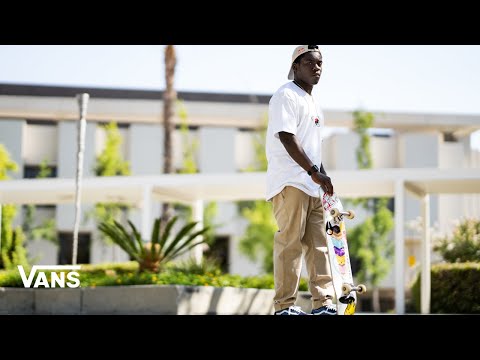 Welcome to the Family - Zion Wright | Skate | VANS
Vans Skateboarding proudly welcomes the talented Zion Wright to the Vans Family. Rising to prominence in his early years as a standout at contests and filming in the streets, Zion has been on a clear, unrelenting path toward his goals—which include competing on the world stage. His fearless, no-holds-barred approach and unique style shines in this welcome edit, accompanied by the musical stylings of his father, Mustafa Wright, on the sinte drums. Filmed and edited by Dan Stolling Music Credits: Sinte performed by Mustafa Wright SUBSCRIBE: http://bit.ly/1aIFFTY About Vans Skate: Videos from the Vans Skate Team. Skate Team Members: Anthony Van Engelen, Gilbert Crockett, Chima Ferguson, Geoff Rowley, Tony Trujillo, Kyle Walker, Andrew Allen, Chris PFanner, Curren Caples, Daniel Lutheran, Dustin Dollin, Elijah Berle, Omar Hassan, Pedro Barros, Lizzie Armanto, Rowan Zorilla, Ronnie Sandoval, Chris Russell, Christian Hosoi, Jeff Grosso (R.I.P.), John Cardiel, Ray Barbee, Steve Caballero, Tony Alva Discover more Vans Skate Content: http://bit.ly/1NnIqeo Connect with Vans Skate: http://bit.ly/2ciueLk Tumblr: http://bit.ly/2bSRbVO Instagram: http://bit.ly/2cukY92 Twitter: http://bit.ly/2c6AsxZ Connect with VANS: http://bit.ly/1uPubcu Facebook: http://bit.ly/29CDdc4 Twitter: http://bit.ly/29AT0Gz Instagram: http://bit.ly/29wXHB5 Pinterest: http://bit.ly/29tf1Gs Tumblr: http://bit.ly/1Rjvlt7 About Vans: Vans®, a VF Corporation (NYSE: VFC) brand, is the original action sports footwear, apparel and accessories brand. Vans® authentic collections are sold in 84 countries through a network of subsidiaries, distributors and international offices. Vans® has over 2,000 retail locations globally including owned, concession and partnership doors. The Vans® brand promotes creative self-expression in youth culture across action sports, art, music and street culture and delivers progressive platforms such as the Vans Park Series, Vans Triple Crown of Surfing®, Vans Pool Party, Vans Custom Culture, and Vans' cultural hub and international music venue, House of Vans. Vans Top Athletes: Anthony Van Engelen, Geoff Rowley, Kyle Walker, Chima Ferguson, Gilbert Crocket, Tony Trujillo, Elijah Berle, Rowan Zorilla, Lizzie Armanto, Joel Tudor, Leila Hurst, Nathan Fletcher, Dane Gudauskas, Tanner Gudauskas, Patrick Gudauskas, Mikey February, Dakota Roche, Scotty Cranmer, Kevin Peraza, Dennis Enarson, Larry Edgar, Angie Marino, Jake Kuzyk, Hana Beaman, Mary Rand. Welcome to the Family - Zion Wright | Skate | VANS https://www.youtube.com/user/VansShoes66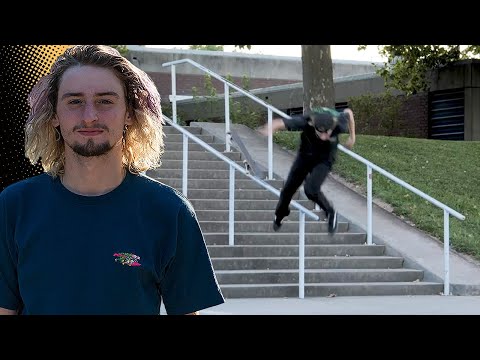 HENRY GARTLAND RAW & UNCUT: TIL THE END VOL. 4 | Santa Cruz Skateboards
Santa Cruz Skateboards
• 2 years ago
Subscribe to our YouTube! http://bit.ly/SantaCruzSkateboardsChannel You've seen Henry's TIL THE END V4 Part on Thrasher but now you can get a look behind the scenes to see what it really takes to film a video part that heavy. The slams, the almost makes and the victories. Henry Gartland puts it all on the line yet again. WATCH Til The End Vol. 4 on THRASHER HERE! 💥 https://bit.ly/38JgMwc Follow Henry on Instagram! https://www.instagram.com/henrygartland1 Filmed by Joe Perrin!! Follow Joe on Instagram! https://www.instagram.com/thekillatapes Additional Filming by Dan Stolling Follow Dan on Instagram! https://www.instagram.com/danstolling Additional Filming by Nick Hanson!! Follow Nick on Instagram! https://www.instagram.com/_nickhanson Santa Cruz Skateboards, located in Santa Cruz California, was established in 1973 by then owners, Richard Novak, Doug Haut and Jay Shuirman who founded NHS Inc. Santa Cruz Skateboards has long been revered as one of the original skateboard companies that has not only survived over the years, but contributed to the innovation and modernization of skateboards and skateboarding. From the beginning, 'TIL THE END. Santa Cruz Skateboards Team: Blake Johnson, Dylan Williams, Emmanuel Guzman, Eric Dressen, Erick Winkowski, Fabiana Delfino, Henry Gartland, Jake Wooten, Jereme Knibbs, Justin Sommer, Kevin Braun, Maurio McCoy, Steve Alba, Tom Asta, Tom Knox, Tom Remillard, & Yndiara Asp. Check us out on TikTok! https://vm.tiktok.com/Jeh8UyK/ Try our SCREAMING HAND Filter on Instagram! http://bit.ly/ScreamingHandFilter Learn more about Santa Cruz Skateboards at: http://santacruzskateboards.com/ Follow Santa Cruz Skateboards on Instagram! https://instagram.com/santacruzskateboards Follow Santa Cruz on Twitter! https://twitter.com/santacruzskate 'Like' Santa Cruz Skateboards on Facebook! https://www.facebook.com/Santacruzskateboards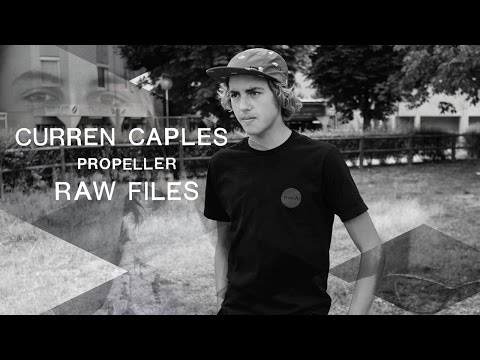 Curren Caples' "Propeller" RAW FILES
ThrasherMagazine
• 7 years ago
Curren is an ATV who's never in four-wheel drive. It all comes real easy, like he's simply cruising from point A to point B. Must be nice... Keep up with Thrasher Magazine here: http://www.thrashermagazine.com http://www.facebook.com/thrashermagazine http://www.instagram.com/thrashermag http://www.twitter.com/thrashermag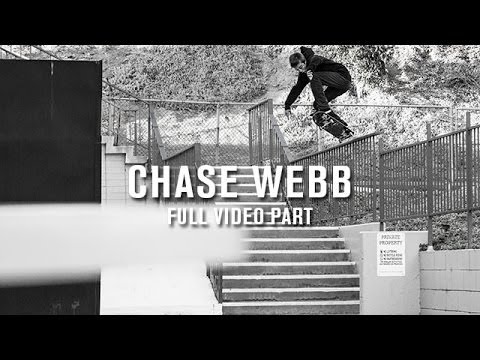 Chase Webb Full Video Part - TransWorld SKATEboarding
Transworld Skateboarding
• 9 years ago
Chase Webb is one gnarly 19-year old. He's a clip-stacking machine and this video part filmed in the last six months, not to mention his wild Vice Versa in our March 2014 issue, is proof of that.