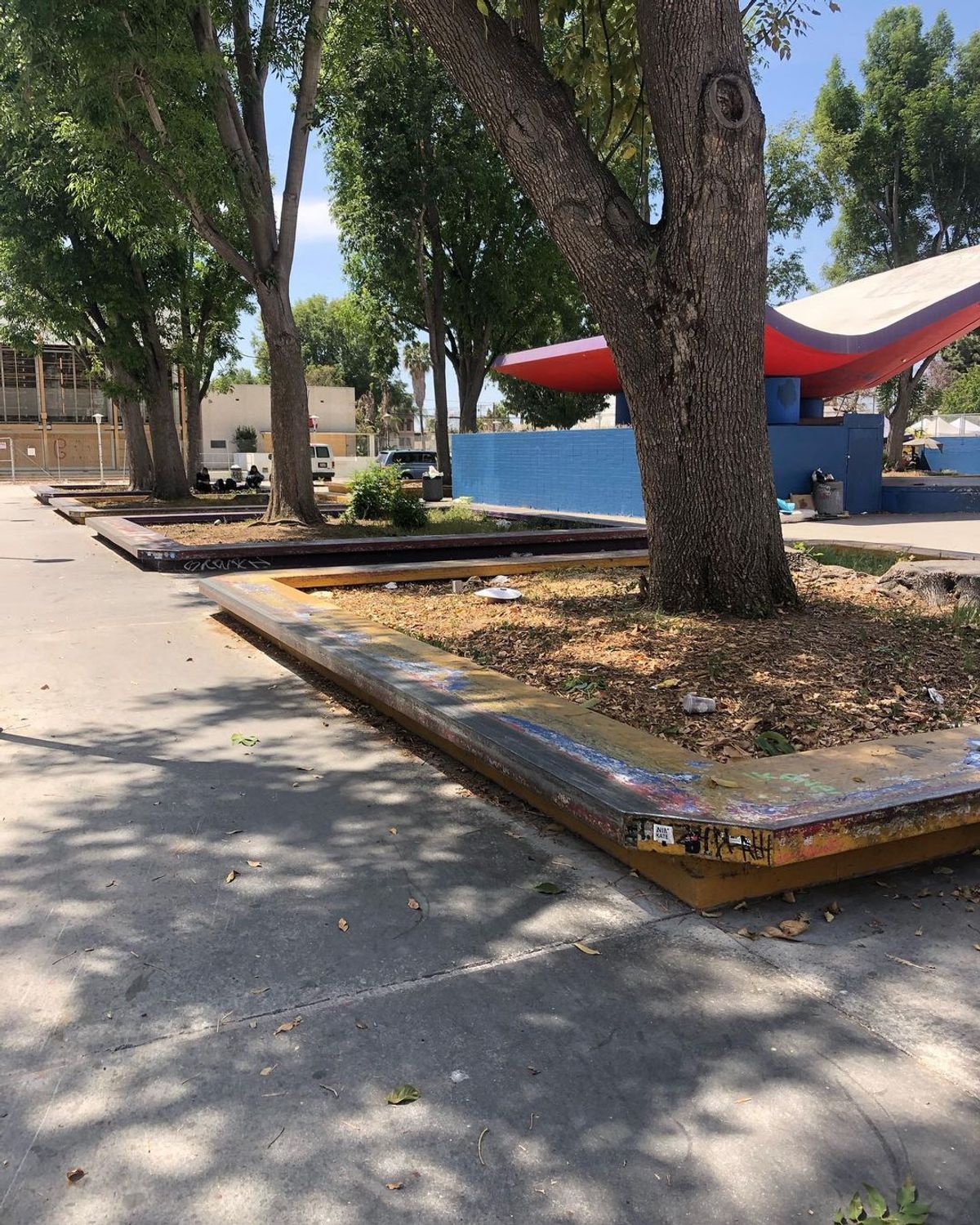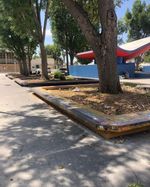 Videos (24)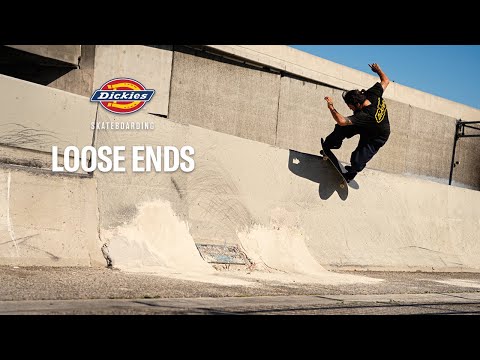 Dickies' "Loose Ends" Video
ThrasherMagazine
• 18 days ago
Ronnie gets to work on the pool beat straight out the gate, followed by timeless stylings from Knox, Foy, Allysha and the esteemed Dickies team. Wallin shuts it down with one of his finest displays to date. Keep up with Thrasher Magazine here: http://www.thrashermagazine.com http://www.facebook.com/thrashermagazine http://www.instagram.com/thrashermag http://www.twitter.com/thrashermag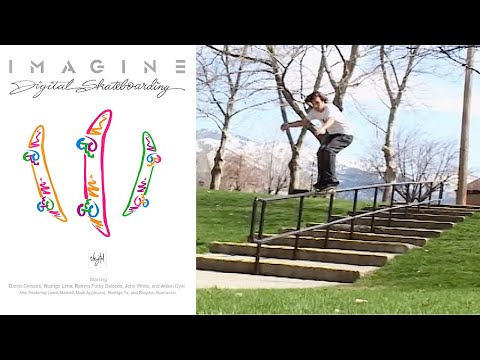 Digital "Imagine" (2007)
Skate Video Vault
• 3 months ago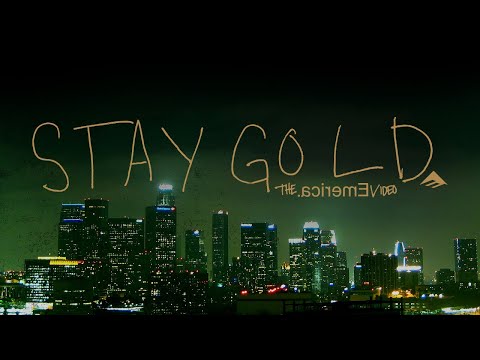 Emerica Presents: Stay Gold (2010)
emerica
• 6 months ago
The Emerica full length, "Stay Gold" from 2010 featuring Andrew Reynolds, Leo Romero, Brandon Westgate, Justin Figueroa, Jerry Hsu, Bryan Herman, Kevin Long, Braydon Szafranski, Collin Provost, Marquis Preston, Aaron Suski, and Jamie Tancowny. Filmed by Jon Miner & Mike Manzoori. Edited by Jon Miner. 0:00 Intro 4:17 Brandon Westgate 9:12 Bryan Herman 14:00 Marquis Preston 17:13 Kevin "Spanky Long" 20:00 Collin Provost 24:12 Jamie Tancowny 27:24 Aaron Suski 30:14 Braydon Szafranski 32:52 Justin "Figgy" Figueroa 36:38 Jerry Hsu 40:08 Leo Romero 45:50 Andrew Reynolds 51:00 Credits www.emerica.com Instagram @Emerica Facebook.com/Emerica Twitter @Emerica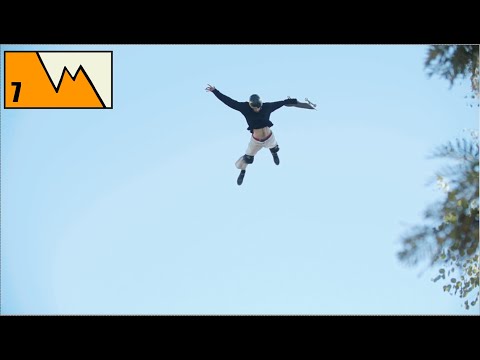 iDabble VM issue 7
iDabble VM
• 6 months ago
The 7th installment of iDabble Video Magazine. IDABBLEVM.COM @IDABBLEVM ON INSTAGRAM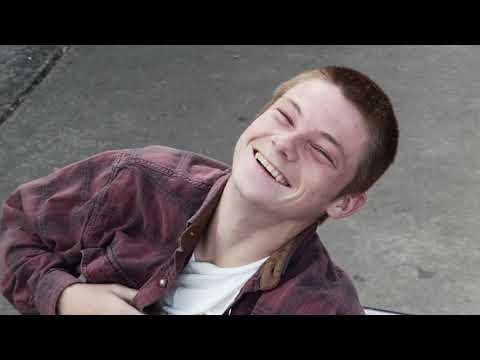 BAKER 4
BAKER SKATEBOARDS
• 6 months ago
www.bakerskateboards.com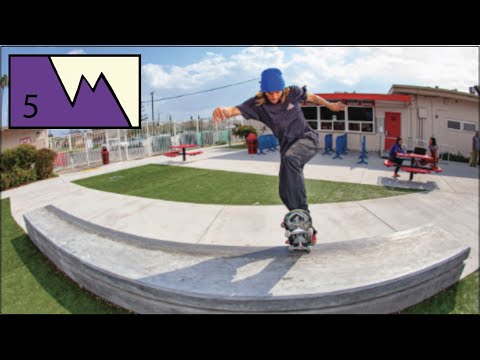 idabblevm issue 5
iDabble VM
• 8 months ago
idabble vm issue 5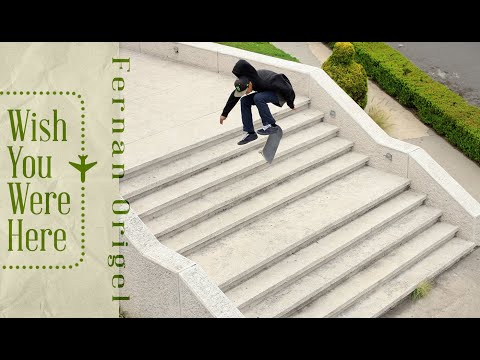 Fernan Origel's 'Wish You Were Here' Part
The Berrics
• 8 months ago
Mexico's Fernan Origel has been putting out parts every year, like clockwork, since at least 2017. His latest, 'Wish You Were Here,' was filmed all over the world—call it Postcards From The Ledge. (Filmed by Rudy Garcia, Bryan Callaghan, Bryce Pagter, Zach Fuller, and Mauricio Marentes.) Subscribe to The Berrics: http://bit.ly/TheBerricsYoutube Daily Videos and More: http://theberrics.com Shop The Canteen! 👉https://canteen.theberrics.com/ Like The Berrics on Facebook: http://fb.com/berrics Follow The Berrics on Instagram: http://instagram.com/berrics Follow The Berrics on TikTok: https://www.tiktok.com/@berrics? Follow The Berrics on Twitter: http://twitter.com/berrics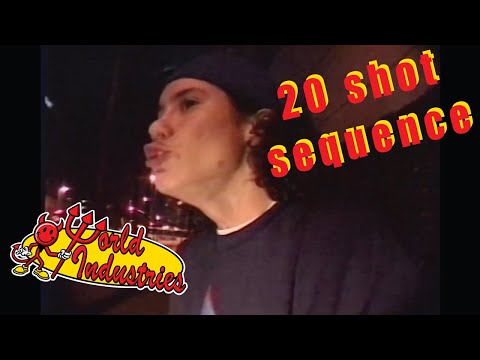 20 Shot Sequence full video - World Industries
World Industries
• 8 months ago
#worldindustries #skateboarding Billy Valdes, Caine Gayle, Chris Lambert, Clyde Singleton, Daewon Song, Eric Pupecki, Fabian Alomar, Gino Iannucci, Henry Sanchez, Jason Dill, Jason Maxwell, Joey Suriel, Kareem Campbell, Keenan Milton, Kris Markovich, Lavar McBride, Marcelle Johnson, Maurice Key, Mike Crum, Mike Santarossa, Quy Nguyen, Ronnie Creager, Sam Devlin, Shiloh Greathouse, Shin Okada https://worldindustries.com
A HEAVY Street Part To Kick Off 2021 | Carsten Boyer: 'CB21'
The Berrics
• 10 months ago
We've been big fans of Texas's Carsten Boyer ever since he visited The Berrics with YOUnited Nations 2 winners D.R.E.A.M. in 2012. Now, Boyer's living the dream in Long Beach, and we're happy to present his new street part! Check out 'CB21,' edited by Ryan Sherman, above. (Photo by Mike Manzoori.) Subscribe to The Berrics: http://bit.ly/TheBerricsYoutube Daily Videos and More: http://theberrics.com Shop The Canteen! 👉https://canteen.theberrics.com/ Like The Berrics on Facebook: http://fb.com/berrics Follow The Berrics on Instagram: http://instagram.com/berrics Follow The Berrics on TikTok: https://www.tiktok.com/@berrics? Follow The Berrics on Twitter: http://twitter.com/berrics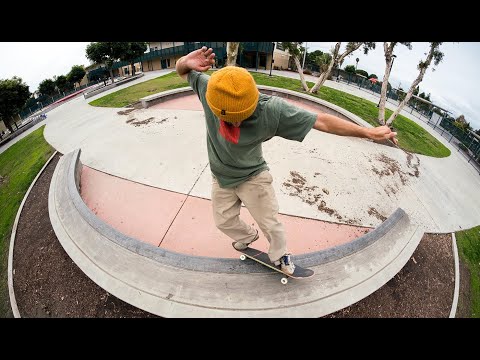 Dan Corrigan's 'Dirty Dan-cing' Part
The Berrics
• a year ago
Dan Corrigan has been known to cut a rug from time to time, doing the ol' Baltimore two-step on every ledge that crosses his path. But he doesn't tango solely with ledges—every manner of impossible obstacle gets hit with the Corrigan Shuffle in his latest street part, 'Dirty Dan-cing,' above (filmed and edited by Dale Decker). Don't do the jerk; watch him work. Subscribe to The Berrics: http://bit.ly/TheBerricsYoutube Daily Videos and More: http://theberrics.com Shop The Canteen! 👉https://canteen.theberrics.com/ Like The Berrics on Facebook: http://fb.com/berrics Follow The Berrics on Instagram: http://instagram.com/berrics Follow The Berrics on TikTok: https://www.tiktok.com/@berrics? Follow The Berrics on Twitter: http://twitter.com/berrics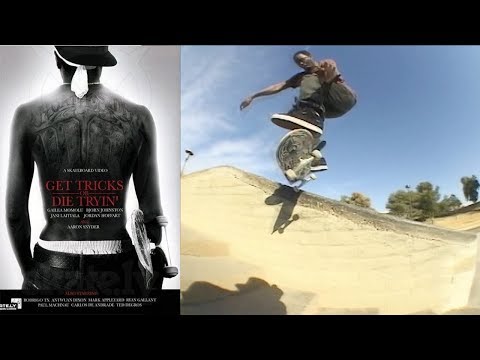 Digital "Get Tricks Or Die Tryin'" (2006)
Skate Video Vault
• 2 years ago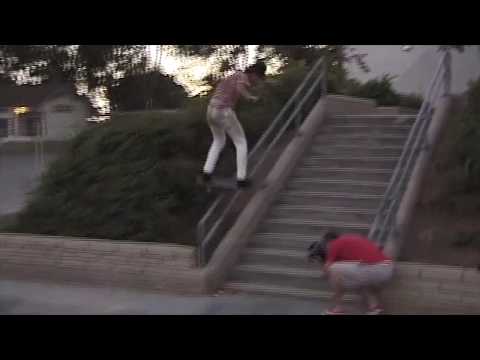 Beautiful Breakdown Corey Duffel video part 2005
Corey Duffel
• 2 years ago
As always. Hey there dudes! So here it is. My part from my brothers video "Beautiful Breakdown" filmed and edit by my older brother Stephen Duffel. There are some other contributed filmers as well. This was stuff that wasnt used in That's Life, Destroy Everything Now, or wasnt going to be saved. Some was reused from the 88 video, because why the fuck not. Ya dig? this is a fucking smasher of a song. The Tights, Cracked. amazing punk band from the uk in 77. They put out some of my favourite tunes. Was lucky enough to get in touch with the band as well after this part came out. I have a rad shirt they sent me. So stoked! I hope ya enjoy. Punk rock and skateboarding, a way of life. -Corey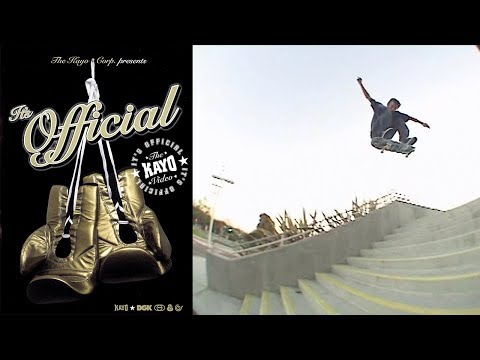 Kayo "It's Official" (2006)
Skate Video Vault
• 2 years ago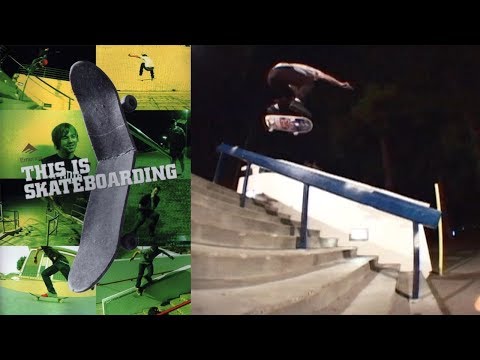 Emerica "This Is Skateboarding" (2003)
Skate Video Vault
• 2 years ago
Documenting two years on the road with the Emerica Team. This Is Skateboarding is an epic journey into the lives of this risk-taking band of cult heroes as they demonstrate their hair-raising assaults on a variety of urban terrain throughout all of the major skate meccas around the globe. From the innovative filmmaking team of Mike Manzoori and Jon Miner comes a new video presentation that's designed to become a classic in its genre. What is skateboarding? This Is Skateboarding!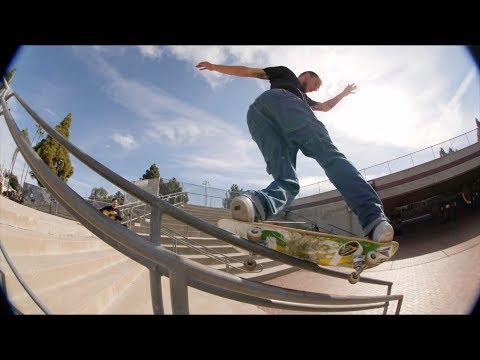 Jorge Simoes' "Portuguese Man O' War" Part
ThrasherMagazine
• 2 years ago
Unreal! The sheer skate talent on display in this full part is beyond belief. Everyone's good these days. Jorge is really, really good. Keep up with Thrasher Magazine here: http://www.thrashermagazine.com http://www.facebook.com/thrashermagazine http://www.instagram.com/thrashermag http://www.twitter.com/thrashermag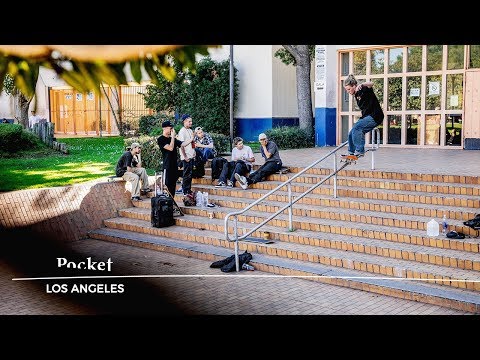 Pocket: Los Angeles
Pocket Skateboard Magazine
• 3 years ago
1. 0:21 Zentgraf, Mueller, Schaible: 2. 2:16 Bonez, Farid, Denny, Ledermann: 3. 5:39 Justin & Jost Pocket: Los Angeles is our first video. We took a bunch of very talented skateboarders to the City of Angels to let them do what they love. It's uncertain if we spent more time in our van or at spots but for sure the squad was out all day, every day, even at night. Three weeks with a lot of 4/20 resulted in 8/20 minutes of pure joy. We hope you like it! A Video by Dennis Ludwig Featuring: Patrick Zentgraf, Maxi Schaible, Erik Müller, Joscha Aicher, Denny Pham, Farid Ulrich, Daniel Ledermann, Jost Arens & Justin Sommer. Still Photography: Florian Hopfensperger Analog Sideshots: Joscha "Bonez" Aicher Thumbnail Photo: Justin Crawford Feel free to subscribe to our channel and follow us on Social Media: http://www.facebook.com/pocketskatemag http://www.instagram.com/pocketskatemag Our Website: http://www.pocketskatemag.com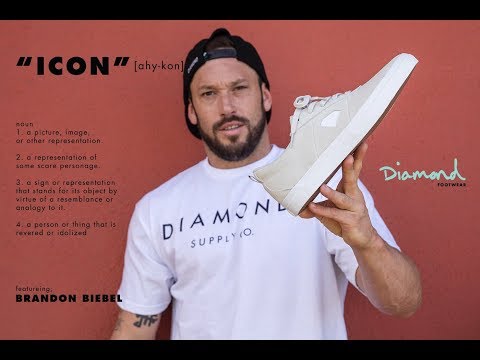 Brandon Biebel Diamond Footwear "ICON Part"
Diamond Supply
• 3 years ago
Over the last year Diamond Footwear's "ICON" has been the shoe of choice for Brandon Biebel in the streets, here is a clip mix of the icon skating in the "ICONS filmed by Jake Leger get your "ICONS" at your local shop that supports skateboard or log onto www.diamondsupplyco.com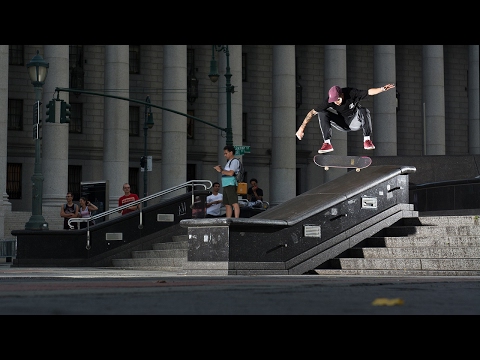 Primitive Skate Presents: Opal Promo Video
Primitive Skate
• 5 years ago
► Subscribe to Primitive Skate: http://bit.ly/prmtvsub Primitive presents: Opal Promo Video. Featuring Paul Rodriguez, Devine Calloway, Carlos Ribeiro, Shane O'Neill, Brian Peacock, Nick Tucker, Trent McClung and a full part from our newest pro Diego Najera. Filmed/Edited by: Kevin Perez ► Follow us: Snapchat: http://snapchat.com/add/primitiveskate1 Instagram: http://instagram.com/primitiveskate Facebook: http://fb.com/primitiveskate Twitter: http://twitter.com/_primitiveskate ► Shop: http://primitiveskate.com Primitive Skateboarding was established in early 2014 by Paul Rodriguez and Heath Brinkley. Our pros are Paul Rodriguez, Shane O'Neill, Bastien Salabanzi, Nick Tucker, Devine Calloway, Carlos Ribeiro, Diego Najera and Brian Peacock. Am: Trent McClung.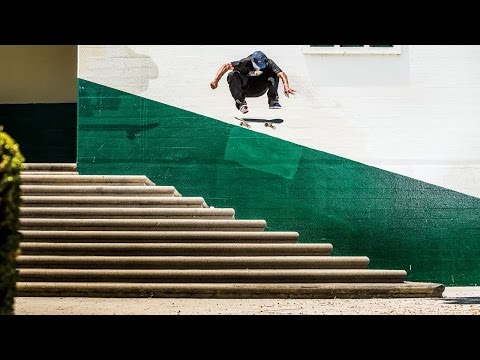 Rough Cut: Tiago Lemos' "Press Play" Part
ThrasherMagazine
• 5 years ago
His part was filled with so many next-level tricks it was hard to process. After watching this edit of attempts, near-makes, and extra angles we still can't guarantee you'll be able to understand how the hell Tiago does it! Keep up with Thrasher Magazine here: http://www.thrashermagazine.com http://www.facebook.com/thrashermagazine http://www.instagram.com/thrashermag http://www.twitter.com/thrashermag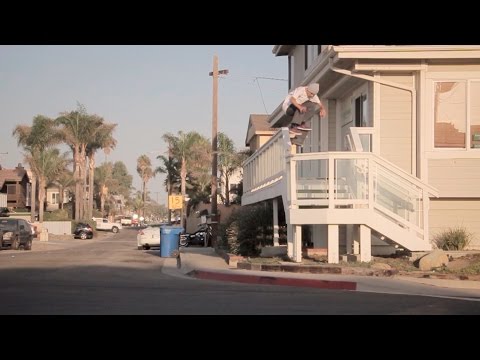 ARTHUR CORDOVA "NO APOLOGIES" FULL STREET PART
Dean Singleton
• 5 years ago
Arthur Cordova is the gnarliest 17 year old I know, and filmed this entire part in less than three months. Filmed, and edited and directed by myself. Enjoy! song: Chief Keef "Just Ride" 2016 Wild Ginger Composer: Zaytoven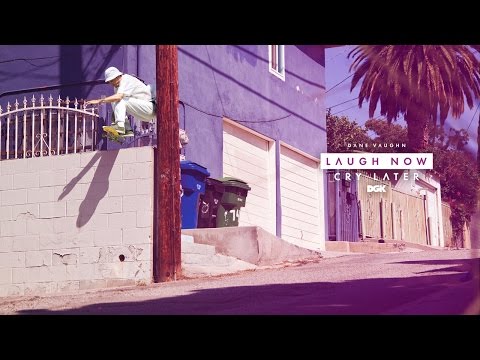 DANE VAUGHN 'LAUGH NOW CRY LATER'
DGK
• 6 years ago
You've seen him putting down massive amounts of footage week by week, it should come as no surprise that Dane Vaughn is our newest pro. Get Dane's board now at: http://www.dgkallday.com FOLLOW DGK AT: SITE: http://www.dgk.com FACEBOOK: http://www.facebook.com/DGK TWITTER: http://www.twitter.com/DGK INSTAGRAM: http://www.instagram.com/DGK
Full Movie: 5-Incher, Almost a Skateboard Video - Chris Haslam, Lewis Marnell, Daewon Song
Echoboom Sports
• 7 years ago
Tree stumps, picnic tables, slalom cones, rails, rock gardens, sewer systems, and, of course, curbs, are exploited to their fullest in Almost Skateboard's newest film, 5-Incher. (Easy ... that's a reference to the height of a primo curb.) The ALMOST gang often slap the curbs together and it's always fun, so why not stretch that feeling through the whole video? So, we stuffed this pixilated piñata with all the creativity, absurdity, dark humor and raw fun of skateboarding. There's even some safety advice (if you posses the ability to teleport) and a short history lesson. Prepare to wear out the slow-mo button! Oh, wait ... we don't watch these on VCRs anymore. Starring Daewon Song, Chris Haslam, Cooper Wilt, Lewis Marnell, Youness Amrani, Christoph "Willow" Wildgrube and introducing Mitchie Brusco, Matt "Shmatty" Chaffin, Michael Sommer, CJ Tambornino and Issey Yumiba. Not starring Rodney Mullen. (He swore he'd be done with his rehab and stance erasing by the time we started filming. And we know he's been skating, because we see the surveillance tapes of him leaving the building all sweaty at 3AM, but he has his own Everest set of standards. Freak.) Subscribe to EchoBoom Sports! http://bit.ly/18VxJeD Check out the new http://www.echoboom.tv Like us on Facebook: https://www.facebook.com/echoboomsports Follow us on Twitter: https://twitter.com/EchoBoomSports Follow us on Instagram: http://instagram.com/echoboomsports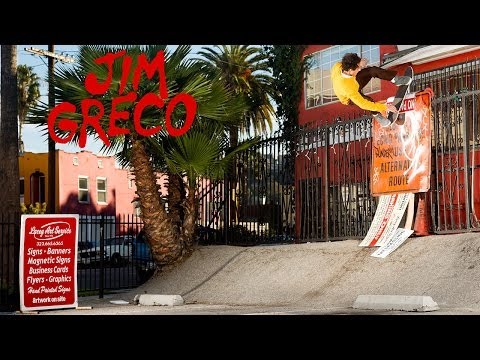 Jim Greco: Deathwish re-mix
ThrasherMagazine
• 8 years ago
This is a kick-ass re-interpretation of an already-amazing part with a song that keeps perfectly building to the edit. There's new angles and outtakes as well. Jim's legacy speaks for itself.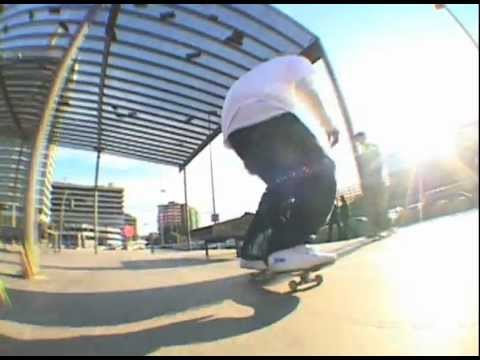 DGK - ITS OFFICIAL - STEVIE WILLIAMS
DGK
• 10 years ago
Stevie Williams part from DGK's section in the Kayo Corp Distribution video named "It's Official". Stevie's new DGK product is available at finer retailers: http://www.dgk.com Follow DGK at: Site: http://www.dgk.com Facebook: facebook.com/​DGK Twitter: @DGK Instagram: @DGK