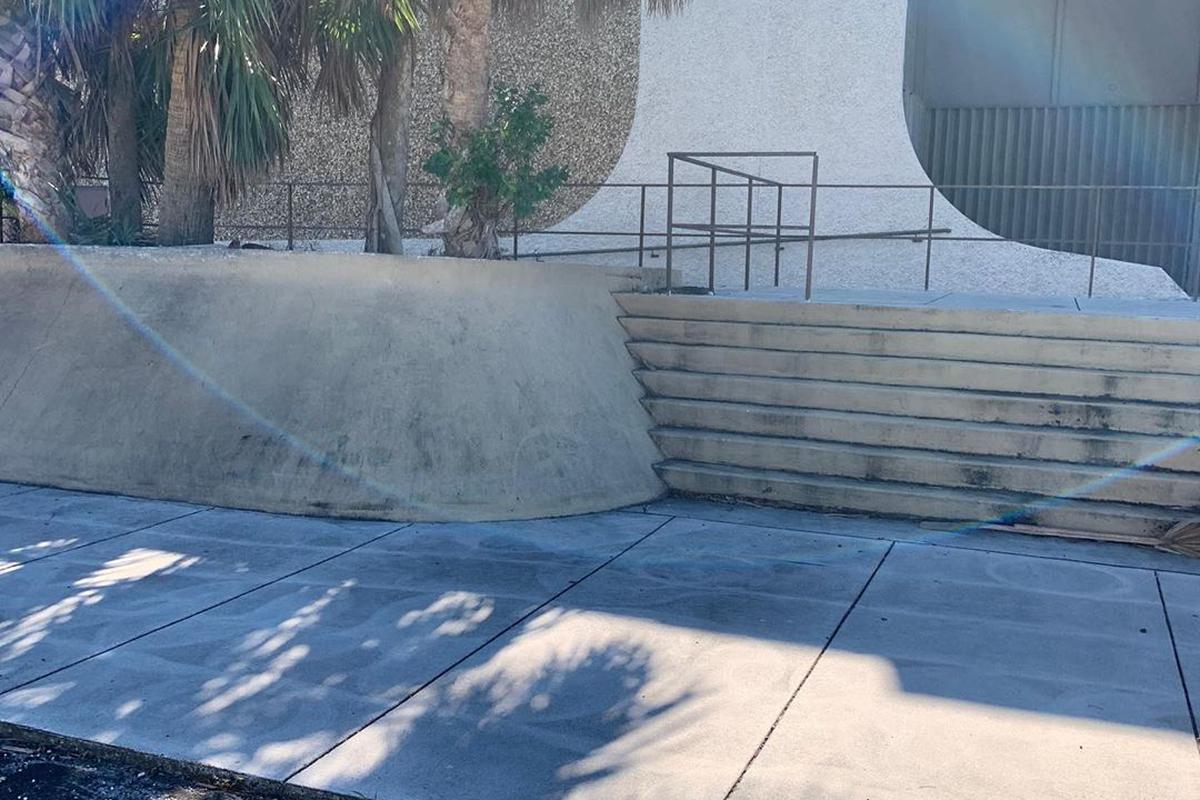 Bust Level:
Go After Hours Only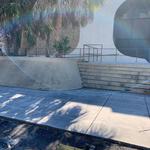 Videos (27)
Vincent Milou's "XXX" Pizza Part
ThrasherMagazine
• 14 days ago
Laying down lines, hitting hefty hubbas and suffering some slams, Milou serves up a tasty part for Pizza. Keep up with Thrasher Magazine here: http://www.thrashermagazine.com http://www.facebook.com/thrashermagazine http://www.instagram.com/thrashermag http://www.twitter.com/thrashermag
Road Heads Part 1 (2022)
A group of skaters embark on an epic road trip from RVA to Miami, Florida in a race against time to save their friend's relationship. The young man picks up a girl at a wild fraternity party and films their raunchy antics. Somehow, the home-made movie gets mailed to his girlfriend in RVA. Can the guys intercept the incriminating tape before it reaches her VCR?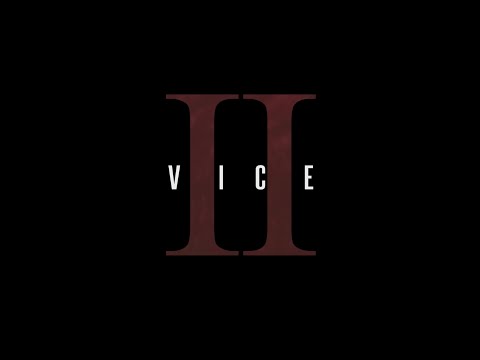 Vice II
Vice Skateboarding
• 9 months ago
A Film By: Omar Massiah Featuring: Zion Effs , Noah Pollard , Jax Effs , Malique Simpson , BLP , Sebastian Tucci , Joshua Wolff , Marcos Montoya , Kevin Timmons , Daniel Scales , Lester Cepero , Zion Wright , Tyson Zane , Garrett Haschke , John Dilo , Josh Douglas , Jake Ilardi , Carlos Mendoza , Jamie Foy , Nikolai Piombo , Dan Lundy , Sean O'Connor , Ish Cepeda , Richie Effs.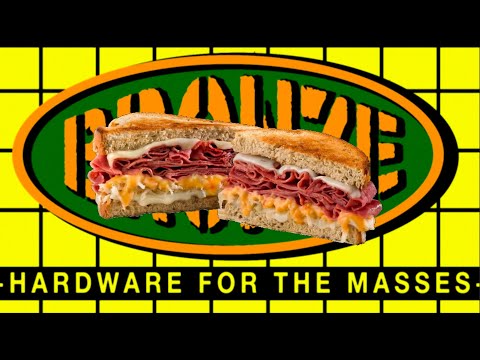 ***THE REUBEN*** (OFFICIAL VIDEO) (HIGH DEFINITION) [BRONZE56K HARDWARE EXCLUSIVE] {VERY RARE}(2K21)
BRONZE 56K
• 10 months ago
http://www.bronze56k.com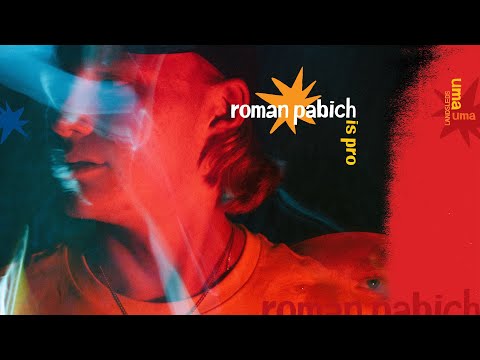 Roman Pabich's "UMA Landsleds" Pro Part
ThrasherMagazine
• a year ago
Roman rips Ripon and annihilates some sketchy street spots while Evan, Cody and Maité back him up. Congrats on the pro sled! Shop for Roman's UMA board here: https://www.uma-landsleds.com/collections/boards Keep up with Thrasher Magazine here: http://www.thrashermagazine.com http://www.facebook.com/thrashermagazine http://www.instagram.com/thrashermag http://www.twitter.com/thrashermag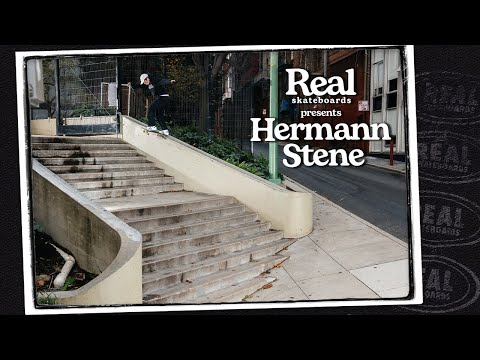 Hermann Stene's "Real" Part
ThrasherMagazine
• a year ago
Cuttin' down Cardiel Hubba, piecing together tasteful lines and handling an absurd ramp to rail, Hermann's versatility is a treat to watch. Don't miss this. Keep up with Thrasher Magazine here: http://www.thrashermagazine.com http://www.facebook.com/thrashermagazine http://www.instagram.com/thrashermag http://www.twitter.com/thrashermag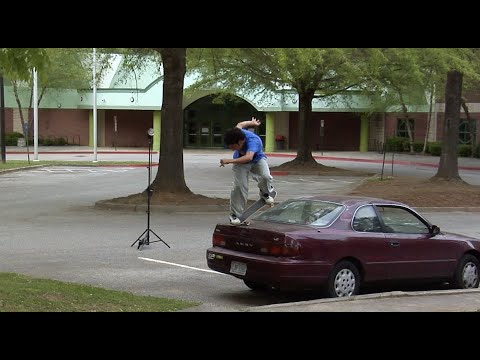 STAR & MOON
Foundation Skateboards
• a year ago
Foundation Skateboards presents another offering of art and top notch boarding from Julian Lewis, Dylan Witkin, and Corey Glick. Featuring a montage from the rest of the F troop ! Directed/Edited by Don Luong Stop Animations by Corey Glick and Samantha Shepherd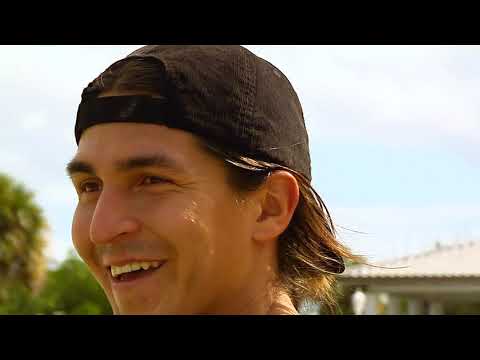 SK8 WING
Duplex 2021 Jace Detomasso Kyler Brandt Miles Brosz Landon Swan Wes Streett Jack Bartolucci Mike Mag Dom Tejeda Corbin Madsen Paul Sakoff Jake Sanso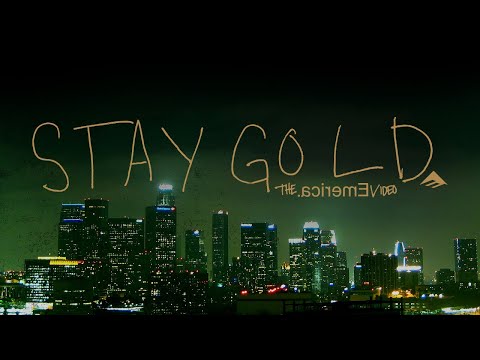 Emerica Presents: Stay Gold (2010)
The Emerica full length, "Stay Gold" from 2010 featuring Andrew Reynolds, Leo Romero, Brandon Westgate, Justin Figueroa, Jerry Hsu, Bryan Herman, Kevin Long, Braydon Szafranski, Collin Provost, Marquis Preston, Aaron Suski, and Jamie Tancowny. Filmed by Jon Miner & Mike Manzoori. Edited by Jon Miner. 0:00 Intro 4:17 Brandon Westgate 9:12 Bryan Herman 14:00 Marquis Preston 17:13 Kevin "Spanky Long" 20:00 Collin Provost 24:12 Jamie Tancowny 27:24 Aaron Suski 30:14 Braydon Szafranski 32:52 Justin "Figgy" Figueroa 36:38 Jerry Hsu 40:08 Leo Romero 45:50 Andrew Reynolds 51:00 Credits www.emerica.com Instagram @Emerica Facebook.com/Emerica Twitter @Emerica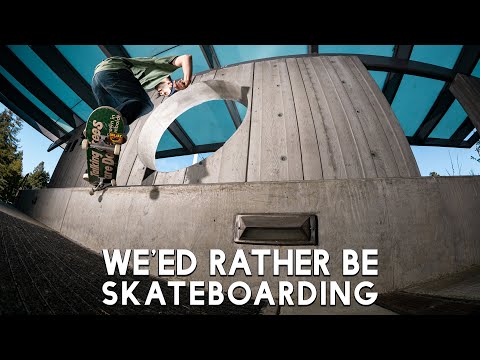 Satori' Wheels' "We'ed Rather Be Skateboarding" Promo
ThrasherMagazine
• a year ago
DESCRIPTION Keep up with Thrasher Magazine here: http://www.thrashermagazine.com http://www.facebook.com/thrashermagazine http://www.instagram.com/thrashermag http://www.twitter.com/thrashermag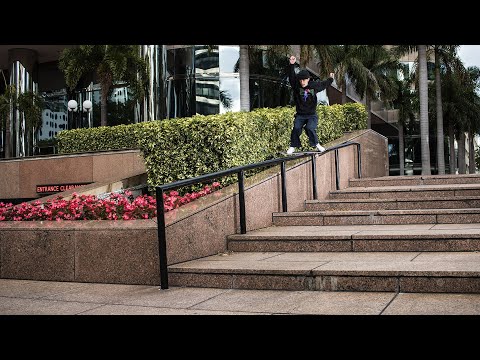 Brute SF in Miami Video
ThrasherMagazine
• 2 years ago
Jafin Garvey, Jonathan Perez, Blake Norris and the Brute crew bring the Bay vibes to MIA's steep steps and sketchy rails. Keep up with Thrasher Magazine here: http://www.thrashermagazine.com http://www.facebook.com/thrashermagazine http://www.instagram.com/thrashermag http://www.twitter.com/thrashermag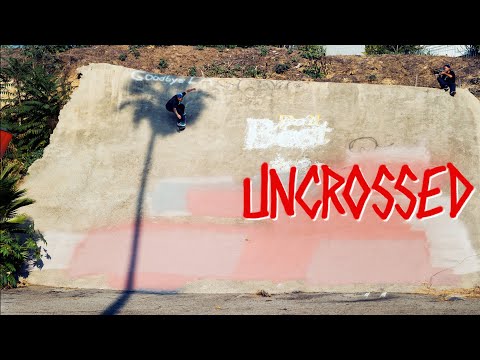 Deathwish Skateboards' "UNCROSSED" Full Length Video
ThrasherMagazine
• 2 years ago
Deathwish destabilizes any sense of sanity with hellacious hill bombs, kinked rail madness and moves so buck they defy definition. The bar has been raised. Keep up with Thrasher Magazine here: http://www.thrashermagazine.com http://www.facebook.com/thrashermagazine http://www.instagram.com/thrashermag http://www.twitter.com/thrashermag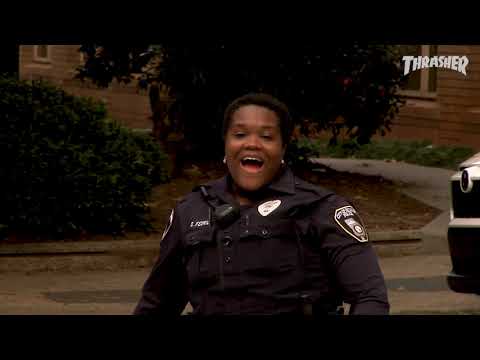 R.I.PCRASH
Worldformation
• 2 years ago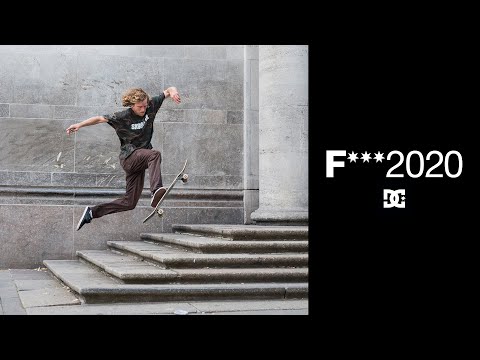 DC Shoes' "F*** 2020" Video
ThrasherMagazine
• 2 years ago
Evan Smith, Kalis, Ish, Wes, Madars, Shanahan, and the DC team raise their middle fingers to 2020 with some of the rawest clips from around the globe. It wasn't all bad. Keep up with Thrasher Magazine here: http://www.thrashermagazine.com http://www.facebook.com/thrashermagazine http://www.instagram.com/thrashermag http://www.twitter.com/thrashermag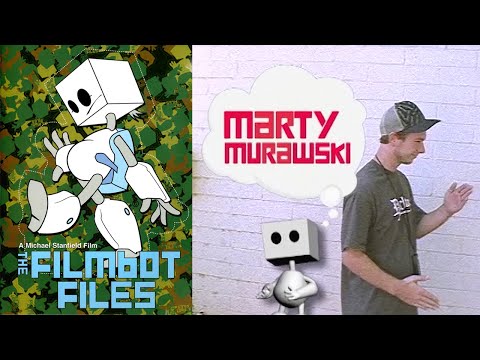 The Filmbot Files (2005)
Skate Video Vault
• 2 years ago
Intro – Three Dog Night One Marty Murawski – America A Horse With No Name Arizona File – Electric Light Orchestra Twilight Hellrose Apt #1 – Guns N' Roses Night Train Hellrose Apt #2 – Busta Rhymes Break Ya Neck Derek Fukuhara #1 – XEcutioners Live From the PJs Derek Fukuhara #2 – The Beatles I'm So Tired Tech File – The Postal Service Such Great Heights Daryl Angel & Ryan Lay – The Notwist One With The Freaks Darkstar File – Kiss Black Diamond Ghetto Hesh File – DJ Kayslay Three 6 Mafia Who Gives A Fuck Where You From Robert Lim – Bangles Hazy Shades Of Winter Undun File – The Guess Who Undun Jason Wakuzawa – The Rolling Stones You Can't Get Always What You Want Credits #1 – Pavement Spit On A Stranger Credits #2 – Eddie Grant Electric Avenue Bonus SpainFrance – Belle & Sebastian Sleep The Clock Around Bonus Korea #1 – John Kaizan Neptune & TakeDake Korea Idea Bonus Korea #2 – Intro feat Ray 3roi a korean group Bonus SwedenDenmark – Irving The Curious Things About Leather Bonus – Camp Lo Luchini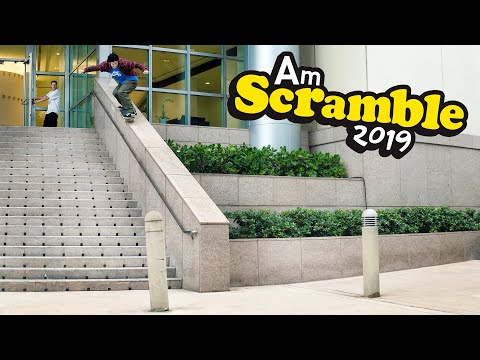 "Am Scramble 2019" Video
ThrasherMagazine
• 3 years ago
For our 3rd annual Scramble, we assembled some of the best ams in the game for a whirlwind tear through Florida, before they elevate to the pro ranks. Every Hubba assault, yank-in, Kona conquest, and hotel freestyle explodes with the vigor of blazing talent on the cusp. Heavy trip... Keep up with Thrasher Magazine here: http://www.thrashermagazine.com http://www.facebook.com/thrashermagazine http://www.instagram.com/thrashermag http://www.twitter.com/thrashermag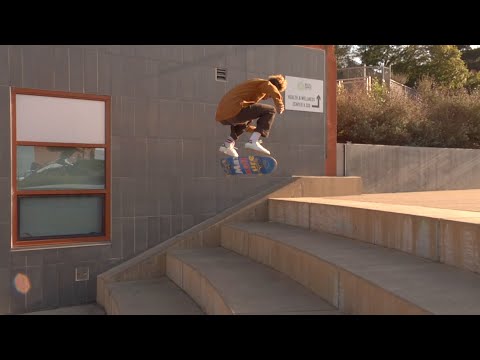 Lil' Dre's Maxallure "Manifest Destiny" Part
ThrasherMagazine
• 3 years ago
Closing out Maxallure's first video, Dre lets the world know he's no longer just the young buck at Potrero, and no spot in the City is safe from his killing spree. This man is the future. Keep up with Thrasher Magazine here: http://www.thrashermagazine.com http://www.facebook.com/thrashermagazine http://www.instagram.com/thrashermag http://www.twitter.com/thrashermag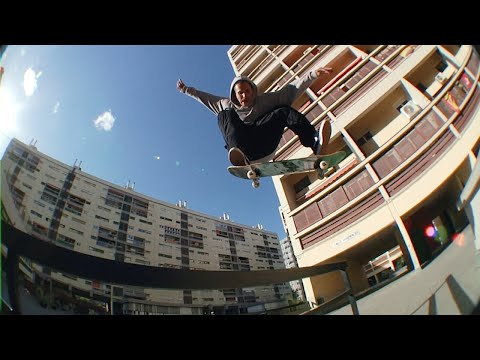 Primitive Skateboard's "Rome" Video
ThrasherMagazine
• 3 years ago
Primitive's international super squad checks in to stretch the limits of skating. After Miles Silvas, Robert Neal and the rest light up Florida's hot spots, the star from Stalin Plaza, Roman Lisivka, finishes the job on the other side of the sea. This promo hits hard. Keep up with Thrasher Magazine here: http://www.thrashermagazine.com http://www.facebook.com/thrashermagazine http://www.instagram.com/thrashermag http://www.twitter.com/thrashermag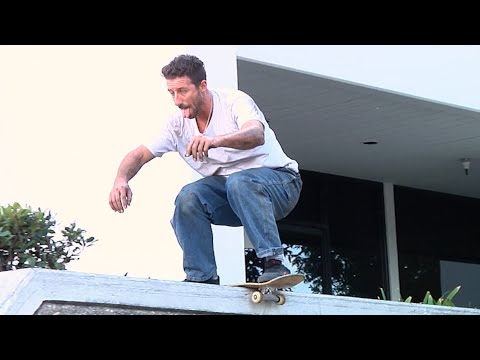 WKND - DEATH DANCE
2019 - Los Angeles, SF, Miami, Cincinnati, Columbus, St. Louis, Chicago, Tokyo, Yokohama, Oslo, Malmo, CPH https://shop.wkndbrand.com/ By: Grant Yansura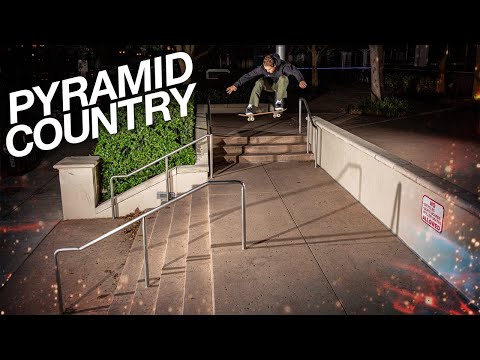 Pyramid Country's Swimmin' in Er'
ThrasherMagazine
• 3 years ago
The stars align for another cosmic trip with the PC team—this time through Florida! Max Taylor, Blake Carpenter and a few more smooth operators tag along for a winter getaway. Keep up with Thrasher Magazine here: http://www.thrashermagazine.com http://www.facebook.com/thrashermagazine http://www.instagram.com/thrashermag http://www.twitter.com/thrashermag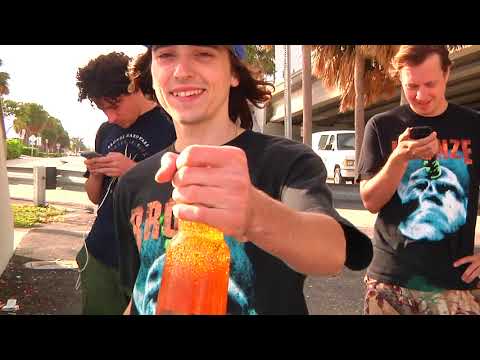 ***2020*** (OFFICIAL PROMO) (BRONZE56K HARDWARE FOR THE MASSES) *HIGH DEF* [THANKS FOR WATCHING]
BRONZE56K.COM MARK HUMIENIK X BERT X IAN MCGRAW X FREDDY X DICK RIZZO X GRADY SMITH X WILL MARSHALL X JORDAN TRAHAN X ADRIAN VEGA X DANNY DIP X BUGGY X JACOPO X B CARROLL X MANCHILD X BRAD CROMER X CUZ X NICK MATTHEWS X DANE BARKER X CHACHI X JOHN SHANAHAN X SHAUN PAUL X BIG MIKE X DOUGIE X JOSEPH DELGADO X SHAWN POWERS X ROB GONYON X KEVIN DAVIS X BILLY MCFEELY X JED ANDERSON X PHIL RODRIEGUEZ X JOSH WILSON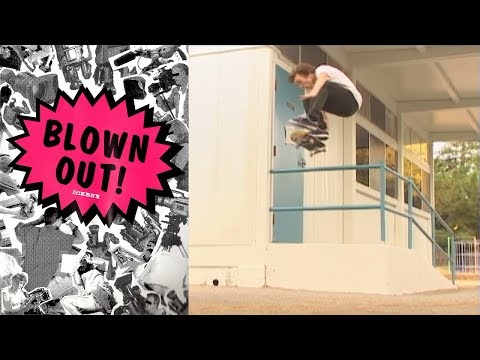 Krux "Blown Out" (2004)
Skate Video Vault
• 3 years ago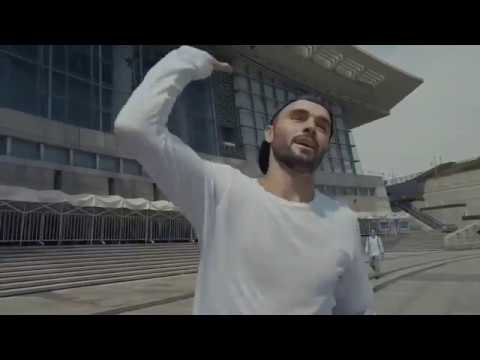 Full Video: Etnies Album - Chris Joslin, Trevor McClung, Ryan Sheckler
Tomas Ibaceta
• 3 years ago
Trevor McClung 2:22 Silvester "Doogie" Eduardo 9:54 Matt Berger 12:54 Nick Garcia 17:35 Jamie Tancowny 21:15 Koichiro Uehara 24:57 Ryan Sheckler & David Reyes 26:18 Willow 31:08 Ryan Lay 34:25 Barney Page 38:08 Aidan Campbell 45:42 Chris Joslin 50:30 Enjoy this video in HD, live skateboarding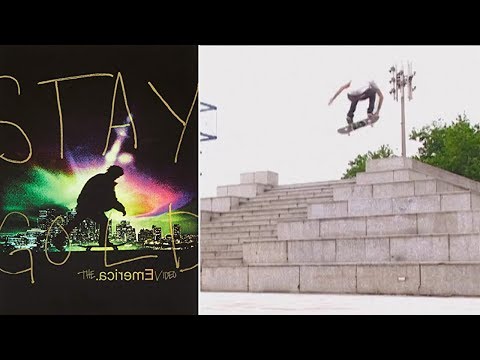 Emerica "Stay Gold" (2010)
Skate Video Vault
• 3 years ago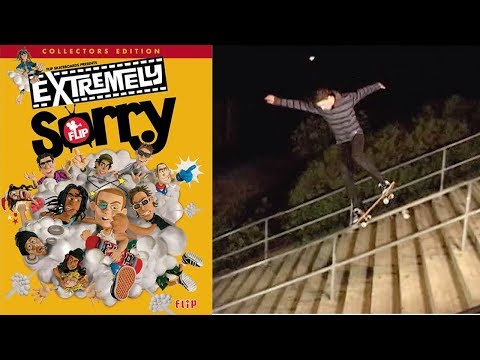 Flip "Extremely Sorry" (2009)
Skate Video Vault
• 3 years ago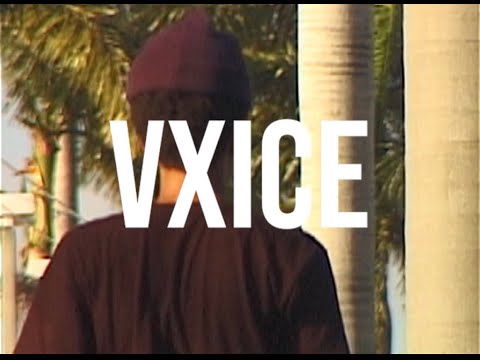 VXICE
Vice Skateboarding
• 4 years ago
Joshua Wolff , Malique Simpson , JC Mazza , Marcos Montoya, Lester Cepero , Sebastian Tucci , Kevin Timmons , Marc Arias , Jake Yanko , Fabiana Delfino Filmed By: Ryan Miller Edited By: Omar Massiah Additional Filming By: Justin Flanigan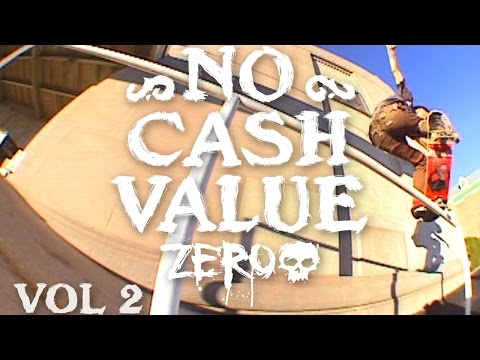 Chris Wimer's "No Cash Value" Part
ThrasherMagazine
• 8 years ago
Hammer after hammer, the barrage just doesn't stop. No half-stepping involved, Wimer brought out the heavy machinery. Boom! Keep up with Thrasher Magazine here: http://www.thrashermagazine.com http://www.facebook.com/thrashermagazine http://www.instagram.com/thrashermag http://www.twitter.com/thrashermag