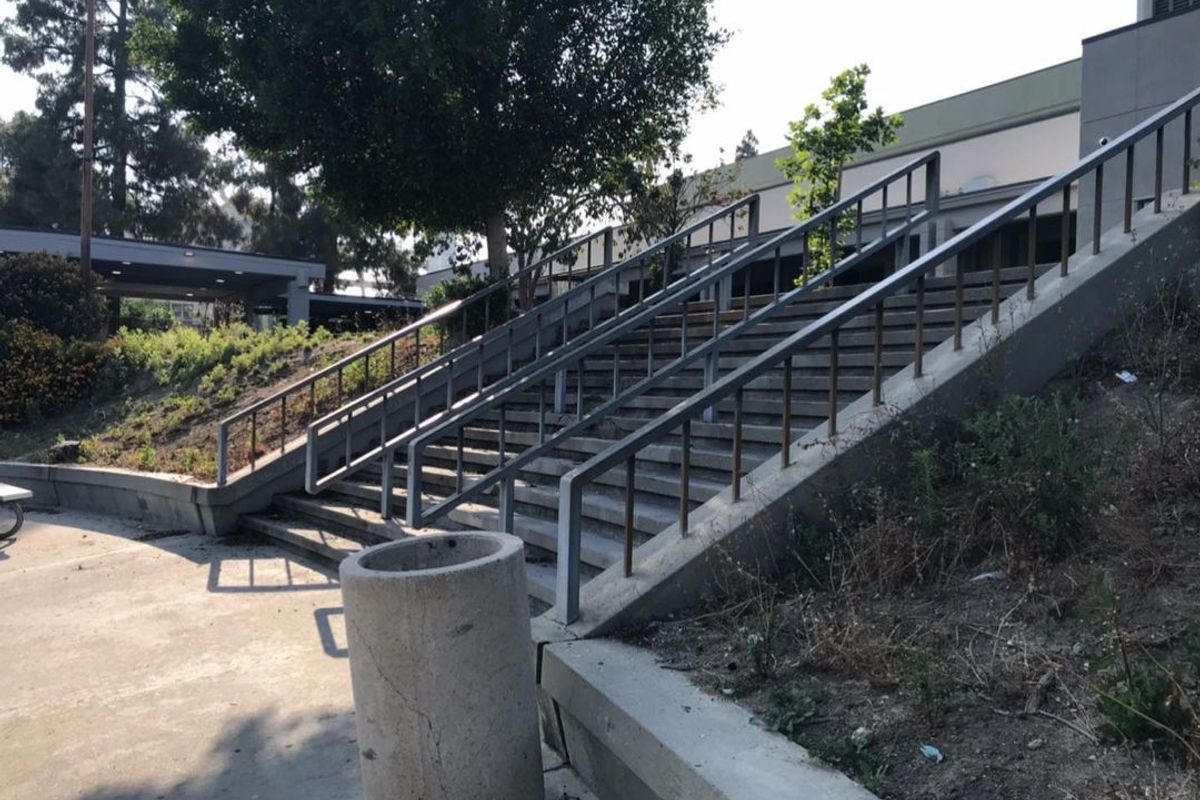 Blair High School 14 Stair Rail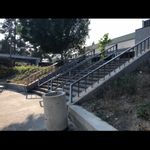 Videos (10)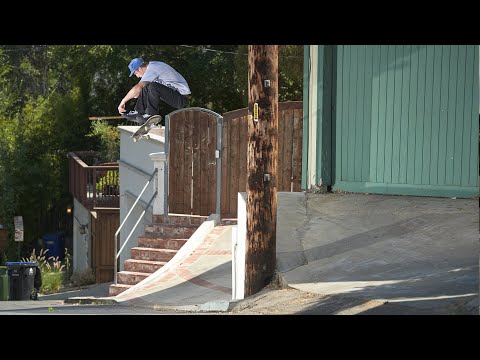 Nike SB's "Constant" Video
ThrasherMagazine
• 6 months ago
In uncertain times, an eclectic roster from the Swoosh stays focused on the one thing that always rules. With epic sections from GT, Daan, Oski, Korahn, Hause and more, this vid shines with a much-needed light. Appreciate the constant. Keep up with Thrasher Magazine here: http://www.thrashermagazine.com http://www.facebook.com/thrashermagazine http://www.instagram.com/thrashermag http://www.twitter.com/thrashermag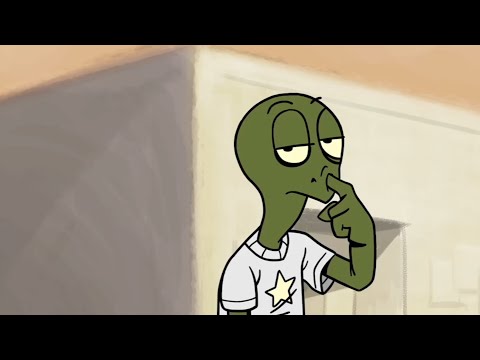 Toy Machine Vaccine
Toy Machine
• 8 months ago
"Toy Machine Vaccine" - Video number 8 from Toy Machine Bloodsucking Skateboard Company. Starring: Axel Cruysberghs, Dashawn Jordan, Daniel Lutheran, Leo Romero, Blake Carpenter, Jeremy Leabres, CJ Collins, Myles Willard, Braden Hoban and Matt Bennett. Directed and Edited by - Don Luong WARNING: This video will trigger a massive orgasm in your brain, launching a SCUD missile of microaggressions on the few brain cells you have left. Good luck avoiding the Toy Machine squirting its vaccine all over your eyeballs inoculating you from making stupid choices in the future such as buying a deck that is not a Toy Machine. Side effects may include: Tenderness at inflection site, anaphylaxis of the scrote, corrosion of cognition, constipation of democracy, bloodshot eyes, diarrhea of the medulla oblongata, intellect stupefaction, lung oyster leakage, blurred vision, dry mouth, legs, perturbed pudendum, conspiracy gullibility simplex 2, inflation of anxiety, general aggrandizement, ego grift, burgeoning capability, death postponement, aptitude enlargement, skill hike, soul crisping. Some people have shown a tendency towards becoming a lummox, as well as having their corpuscles become corpulent. See a doctor immediately if you experience rectal prolapse, summiting and/or flag planting at the peak of your mons pubis, or if your pet has started distancing itself from you. These could be signs of the impending Rapture, looming cancellation from society for calling a classmate "poopy-face" in kindergarten, or just a general addiction to the most powerful drug on planet earth: Skateboarding.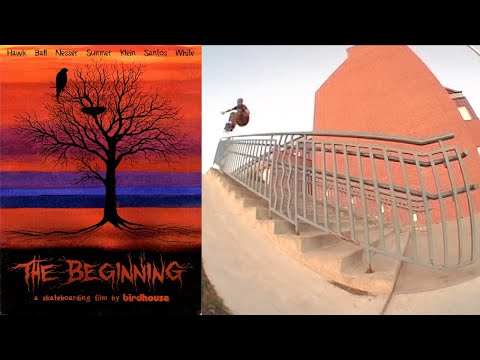 Birdhouse "The Beginning" (2007)
Skate Video Vault
• a year ago
More than a decade after the release of the revolutionary skateboard film "The End" Birdhouse comes full circle with a monumental release of cinematic majesty titled "The Beginning". Filmed on location at secret spots hideaways and vertical desert monoliths the world over "The Beginning" includes some of the most intense skateboarding ever captured on digital media. Vert – Nine Inch Nails The Beginning Of The End Intro – Hopewell Birds of Appetite Justin Figueroa – Roky Erickson & The Explosives Bloody Hammer Shaun Gregoire – The Rosebuds Leaves Do Fall Brian Sumner – Tegan and Sara Living Room Randy Ploesser – Kelley Stoltz Ever Thought Of Coming Back Willy Santos – The Upstarts Got What It Takes Jean Postec & Tony Hawk – Cold War Kids We Used To Vacation David Loy – The Starlite Desperation Born To Be Dizzy Nathan Lacoste Riley Hawk Jon Dickson – The Starlite Desperation Born To Be Dizzy Derek Burdette – Shocking Blue Eve And The Apple Jeremy Klein – Adult Skinlike Sean Eaton – Roky Erickson Cold Night For Alligators Matt Ball – The Black Lips Hippie Hippie Hoorah Steve Nesser – Ebony Rhythm Band Drugs Ain't Cool Credits – Hopewell Synthetic Symphony Trailer – Frank Stahl Leaving Austin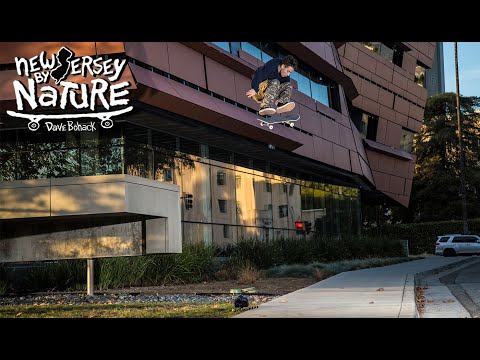 New Jersey By Nature | Dave Bohack
The Berrics
• 2 years ago
Dave Bohack is a Jersey boy through and through, and he gives you a heavy dose of that NJ flavor in his new part for Fortune. Watch 'Jersey By Nature,' edited by Matt Gener, above. Subscribe to The Berrics: http://bit.ly/TheBerricsYoutube Daily Videos and More: http://theberrics.com Shop The Canteen! 👉https://canteen.theberrics.com/ Like The Berrics on Facebook: http://fb.com/berrics Follow The Berrics on Instagram: http://instagram.com/berrics Follow The Berrics on TikTok: https://www.tiktok.com/@berrics? Follow The Berrics on Twitter: http://twitter.com/berrics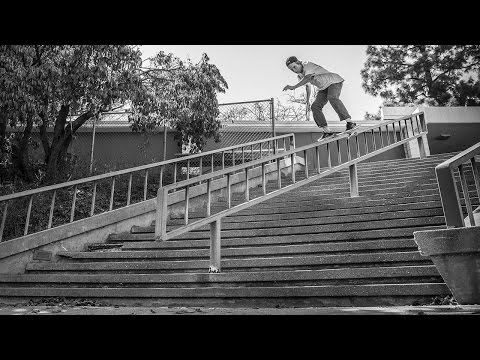 Zane Timpson's "Sun Machine" Part
ThrasherMagazine
• 6 years ago
A good video should make you want to skate. We guarantee after watching Zane's part from Warco's new full-length, Sun Machine, you'll NEED to shred. Great job, dude! Keep up with Thrasher Magazine here: http://www.thrashermagazine.com http://www.facebook.com/thrashermagazine http://www.instagram.com/thrashermag http://www.twitter.com/thrashermag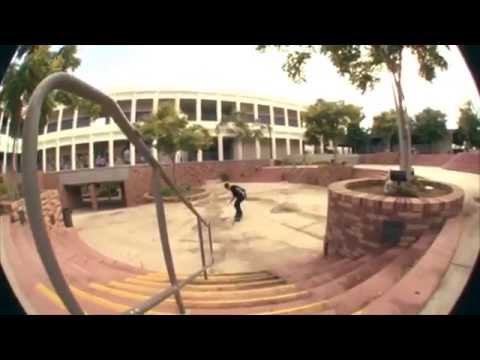 Olivier Lucero : "Right Here"
Olivier Lucero
• 7 years ago
Olivier got Last Part in the "Right Here" Video A Full Length Film by : Juan Izguerra Music : Terry Reid - "Stay With Me Baby" Current Sponsors : Utility Board Shop, TMDK Skateboards, Stone Wheels, Filament Brand Footwear, Pop Headwear, Rooftop.Inc Huge Thank You to EVERYONE who watches & supports !! Link to full video : https://www.youtube.com/watch?v=ys70GJAtIUY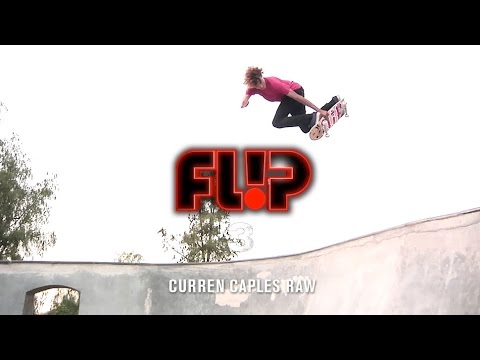 Curren Caples Flip '3' Raw - TransWorld SKATEboarding
Transworld Skateboarding
• 7 years ago
Curren Caples is next up for the raw edit treatment. This edit has some extra tricks that weren't in his Flip 3 part, too!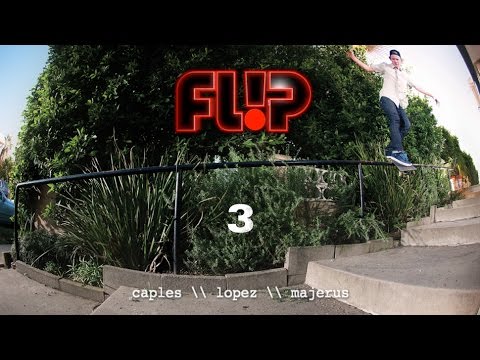 Flip '3'
Transworld Skateboarding
• 7 years ago
Along with Alec Majerus, who just recently joined Louie Lopez and Curren Caples in the pro ranks, the trio filmed together for Flip's latest video offering simply titled 3. Directed and filmed by Arto Saari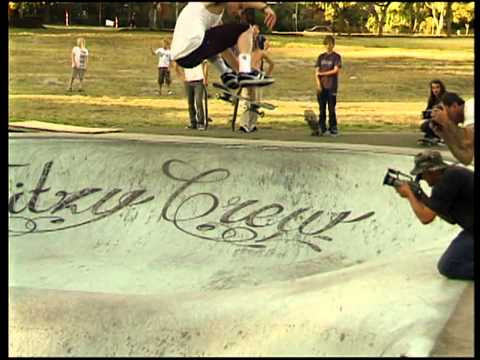 United By Fate Episode 4
GLOBE
• 9 years ago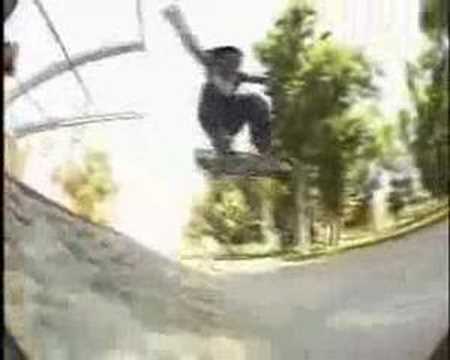 Oakley Our Life - Andrew Pott
PeacemakerTurkish
• 14 years ago
Oakley and 411 studio presents Our Life featuring Bob Burnquist, Dave Bachinsky, Ryan Sheckler, Greg Lutzka, Fabrizio Santos, Andrew Pott, Chris Senn and Rune Glifberg.