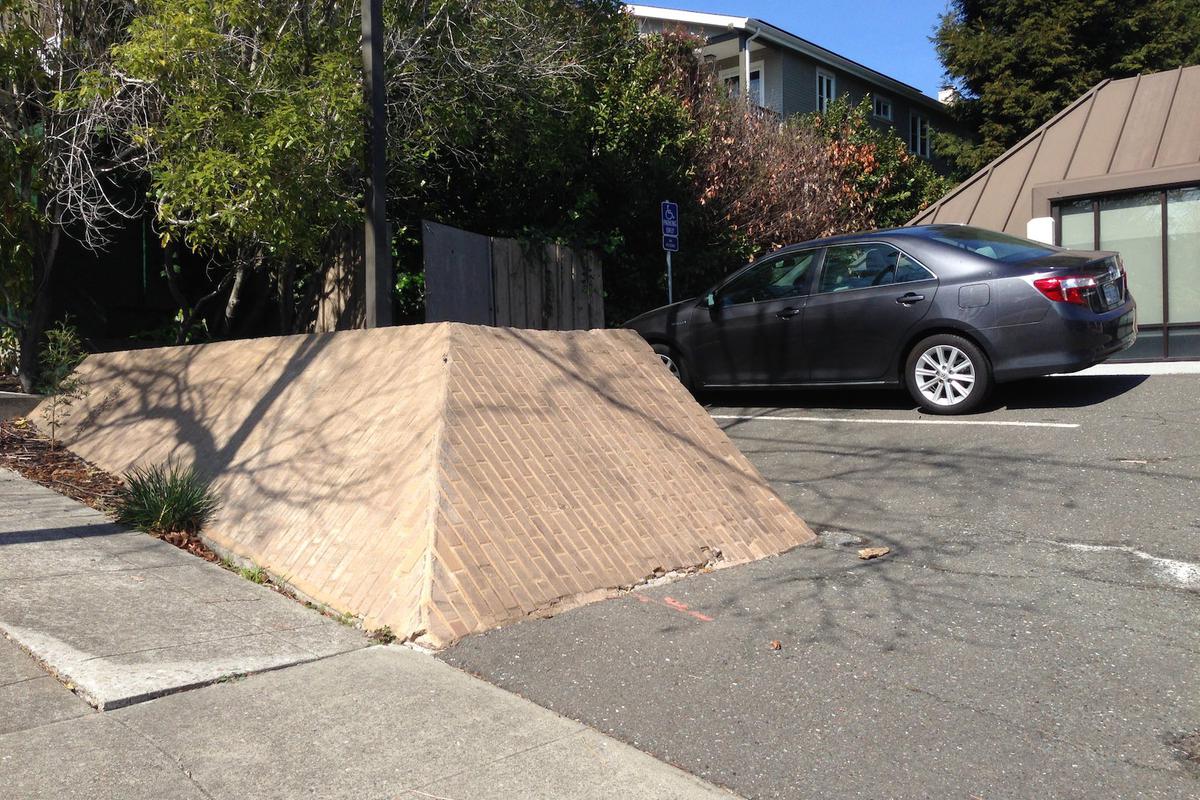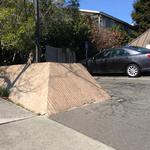 Videos (9)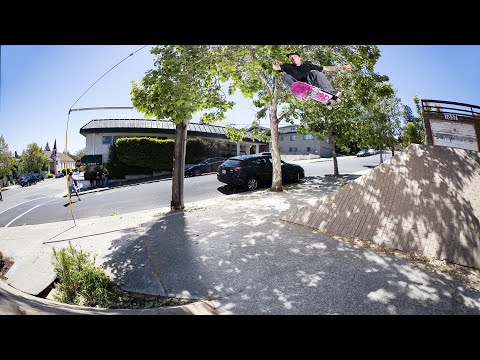 Elijah Akerley's "Cross the Breeze" Black Label
ThrasherMagazine
• 3 months ago
Elijah only goes full throttle, unleashing from The City to the Southwest with Sonic Youth backing him on the track. He went to war for that channel gap! Keep up with Thrasher Magazine here: http://www.thrashermagazine.com http://www.facebook.com/thrashermagazine http://www.instagram.com/thrashermag http://www.twitter.com/thrashermag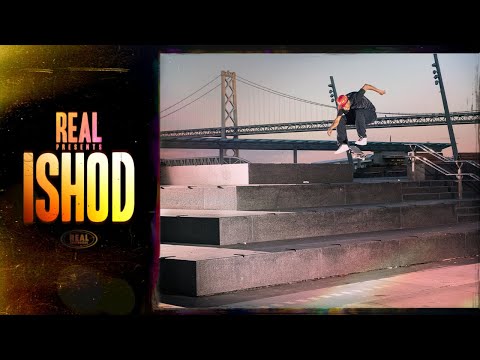 REAL presents Ishod
ThrasherMagazine
• a year ago
Already an all-time great, but still in his prime, Ishod makes it look easy in this ten-minute über part for REAL. Keep up with Thrasher Magazine here: http://www.thrashermagazine.com http://www.facebook.com/thrashermagazine http://www.instagram.com/thrashermag http://www.twitter.com/thrashermag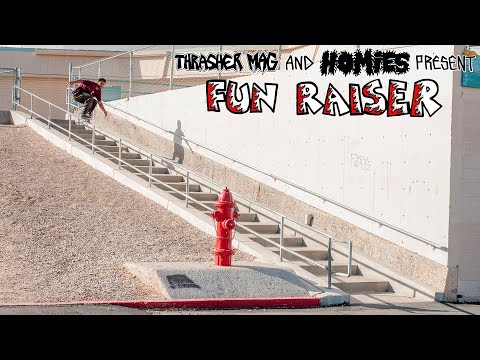 Homies "Fun Raiser" Video
ThrasherMagazine
• a year ago
Rye's vision hits a high point with the heaviest of ensembles, from Ishod to Ronnie and everyone in between. This is why we do it. Keep up with Thrasher Magazine here: http://www.thrashermagazine.com http://www.facebook.com/thrashermagazine http://www.instagram.com/thrashermag http://www.twitter.com/thrashermag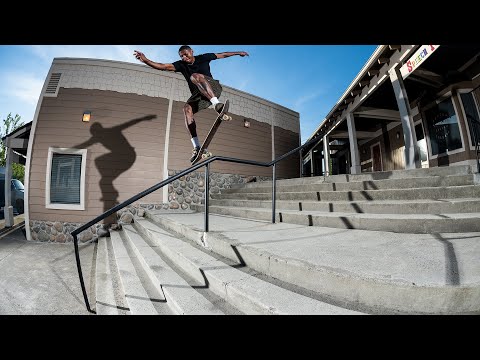 Spitfire's "Keep The Fire Burning" Video
ThrasherMagazine
• 3 years ago
You won't find a sicker road trip squad than this crew right here. The Spit team leaves nothing but scorched Earth and crushed concrete in its wake. Keep up with Thrasher Magazine here: http://www.thrashermagazine.com http://www.facebook.com/thrashermagazine http://www.instagram.com/thrashermag http://www.twitter.com/thrashermag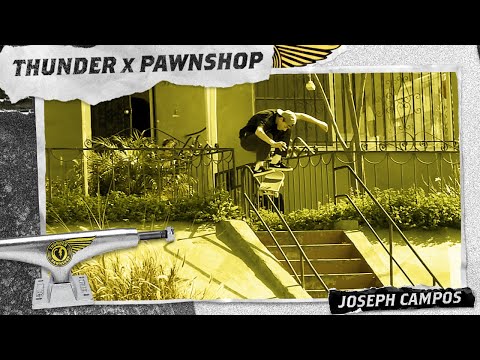 THUNDER X PAWNSHOP
Thunder Trucks
• 4 years ago
Pawnshop is the type of shop that great skate communities are built on. With their Thunder crew consisting of Donovon Piscopo, John Fitzgerald, Joseph Campos, and Jon Seiberling working together on a project was a no brainer. New Thunder X Pawnshop Team Editions in 148 & 149 and custom tees available now in-store and online at https://www.pawnshopskate.com/ #ThunderTrucks Filmed and Edited By: Michael Rodriguez Additional Filming By: Benny Maglinao, Jake Running, Adam Robo & Ray Gabaldon. Follow Pawnshop on Instagram for more. https://www.instagram.com/pawnshopskateco/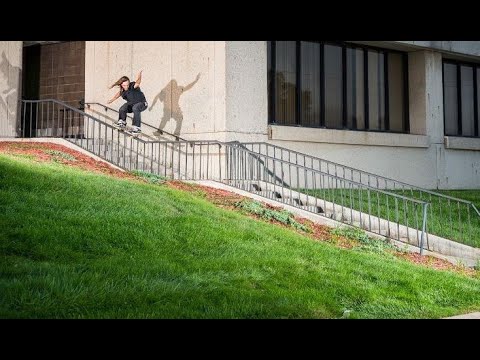 Matt Bergmann - LAST PART EBT Days - San Francisco Skateboarding
Metro Skateboarding
• 4 years ago
Berg parts solid enough to sink the Titanic - #Bergler's Ender from Tony Martinez' EBT Days Video. S/O; Provo UT, WesternWorldClothing, Vans Shoes, Creature Skateboards, Independent Trucks and Milo Skate Shop for the support. Cover Photo by: Daniel Stelly - Enjoy :) Supporting underground skateboarding since 1999 - Playlist links for mobile users: Mon: Rotating feature, highlighting either a skaters full part or single trick Tuesday: SKATELINE - produced by Metro, distributed by Thrasher Magazine/ Gary Responds To Your SKATELINE Comments: https://www.youtube.com/playlist?list=PL5A3DFADE0A840350 Wednesday: Instablast - a compilation of the best skating we come across via our #metrogrammed hashtag on instagram https://www.youtube.com/playlist?list=PLupdgr7IehZXYnrdp5pHmYx2XjsgDMhC7 Thursday: Will It Skate - slapping a set of trucks and some grip on everyday objects and putting em through their paces: https://www.youtube.com/playlist?list=PLupdgr7IehZXPW4rQFa_JOItlKp6AaLiR Find Metro on the web at: http://metroskateboarding.net/ Share your pics with us on Instagram @metroskateboarding and tag your posts #metrogrammed to be featured in our weekly Insta Blast vids and reposted on IG. Stay one step ahead of whats posting by liking us on Facebook: http://www.facebook.com/metroskateboarding Please subscribe for weekly skate videos http://www.youtube.com/metroskateboarding Thanks for watching!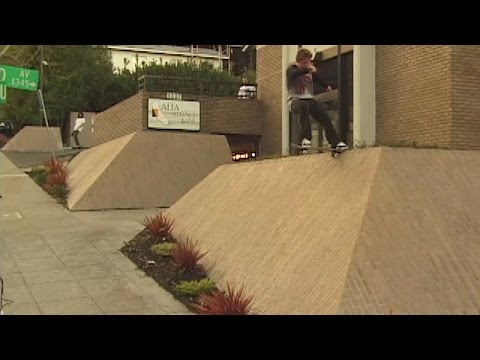 Dennis Busenitz's "Greatest Hits" Video
ThrasherMagazine
• 7 years ago
He's one of the best to ever set foot on the stuntwood and we're fired up for his part in Away Days. Here's a collection of some of his rippingest footage through the years. Keep up with Thrasher Magazine here: http://www.thrashermagazine.com http://www.facebook.com/thrashermagazine http://www.instagram.com/thrashermag http://www.twitter.com/thrashermag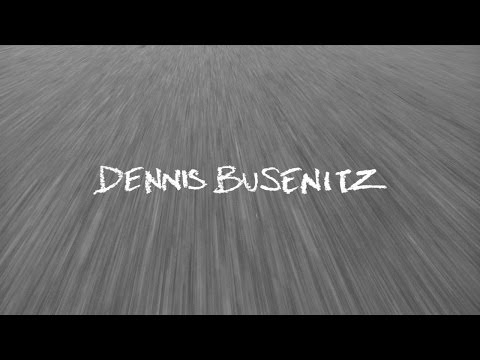 Dennis Busenitz Since Day One
REAL Skateboards
• 7 years ago
Dennis Busenitz's full part from The REAL Video Since Day One. (2011). Full Video at http://www.realskateboards.com/videos/ https://instagram.com/realskateboards/ https://www.facebook.com/Real.Skateboards https://twitter.com/realskateboards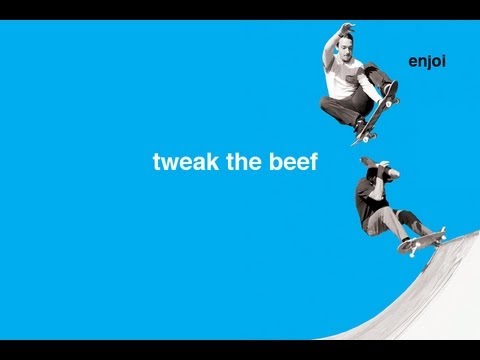 tweak the beef
ThrasherMagazine
• 10 years ago
If you ain't having fun, then what the hell are you doing? Enjoi these next 18 minutes. They may be your last...