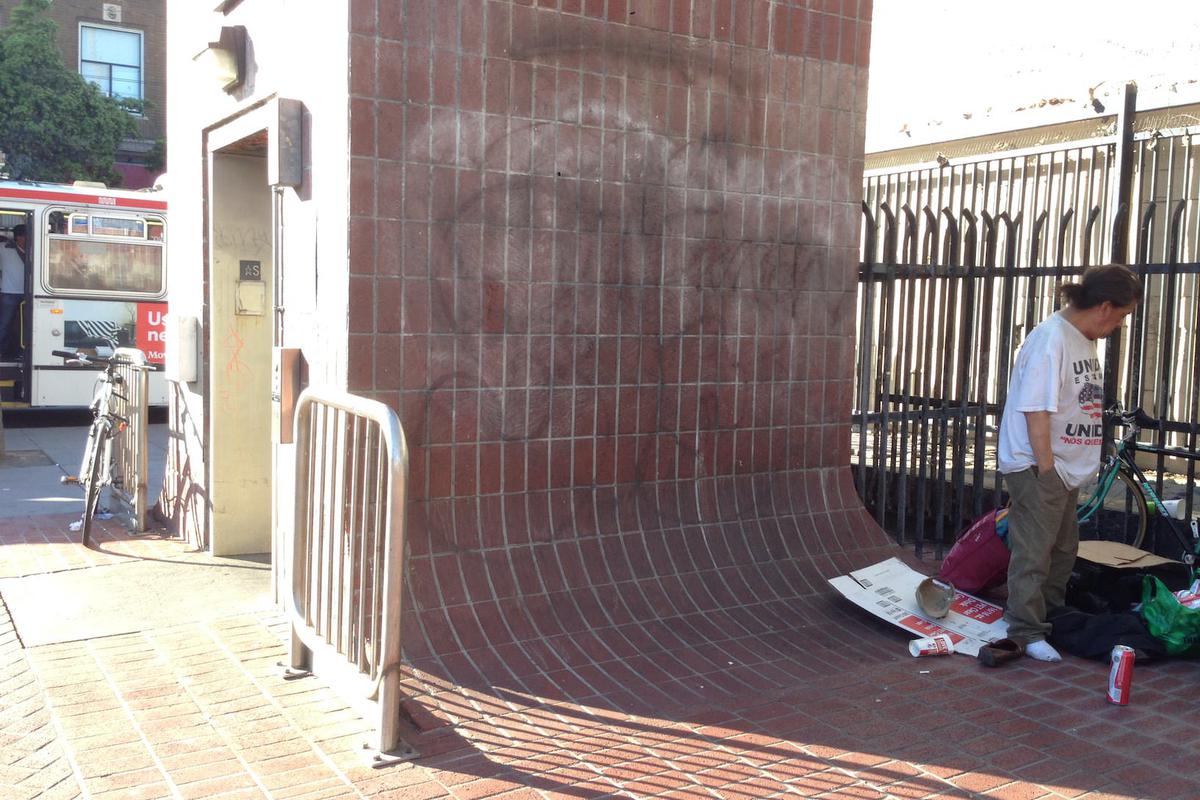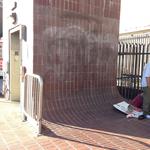 Videos (9)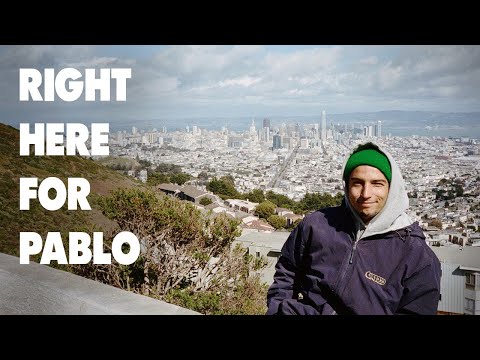 RIGHT HERE FOR PABLO
ThrasherMagazine
• a month ago
The streets of San Francisco and an ensemble of Pablo's friends and family deliver a full-length that will make your heart flutter. We love you, Spliff. Keep up with Thrasher Magazine here: http://www.thrashermagazine.com http://www.facebook.com/thrashermagazine http://www.instagram.com/thrashermag http://www.twitter.com/thrashermag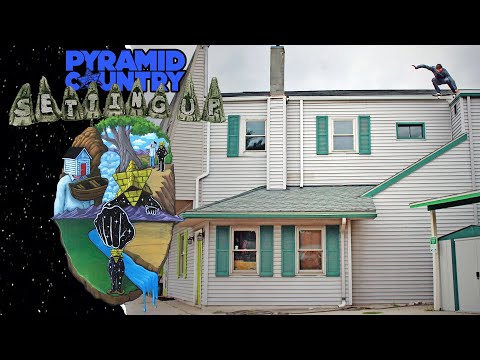 Pyramid Country's "Setting Up" Video
ThrasherMagazine
• a year ago
Pyramid Country continues its legacy, combining absurd stunts in the desert with mind-melting visuals. Hit play then hit the streets. Keep up with Thrasher Magazine here: http://www.thrashermagazine.com http://www.facebook.com/thrashermagazine http://www.instagram.com/thrashermag http://www.twitter.com/thrashermag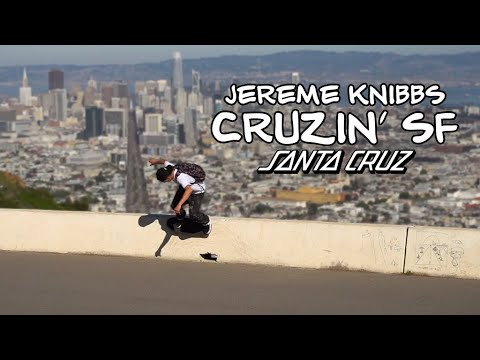 Hillbombs and Classic Spots: SF w/ Jereme Knibbs // Santa Cruz Skateboards
Santa Cruz Skateboards
• 3 years ago
Subscribe to our YouTube! http://bit.ly/SantaCruzSkateboardsChannel Follow Jereme Knibbs as he takes us on a cruz around his favorite skate spots in SF!* *This video was filmed before the pandemic. As much as we hope this gets you hyped, please stay inside and continue to be safe. Follow Jereme on Instagram: https://www.instagram.com/jeremeknibbs Filmed by: Tanner Rowe Edited by: Travis Wood Check out our Screaming Hand Filter on Instagram!! http://bit.ly/ScreamingHandFilter Learn more about Santa Cruz Skateboards at: http://santacruzskateboards.com/ Follow Santa Cruz Skateboards on Instagram: https://instagram.com/santacruzskateboards Follow Santa Cruz on Twitter: https://twitter.com/santacruzskate 'Like' Santa Cruz Skateboards on Facebook: https://www.facebook.com/Santacruzskateboards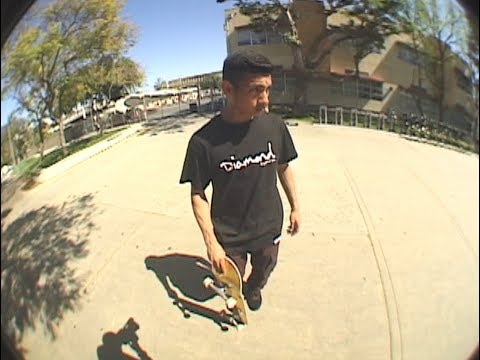 Spanish Mike TV Presents "Diamonds In The Rough"
Diamond Supply
• 3 years ago
A video Spanish Mike for Diamond Supply Co filmed over the course of 5 months. Filmed By: Spanish Mike Additional Filming: Kevin Perez Eric Iwakura Sebo Walker Tracy Gee Featuring: Devine Calloway Justin Adeniran Jonny Hernandez Rodrigo Peterson Yosef Ratleff Jahmir Brown Shmatty Chaffin Daniel Scales Robert Neal Diego Najera Brett Sube Jereme Knibbs Tommy Fynn and Trent Mcclung. www.diamondsupplyco.com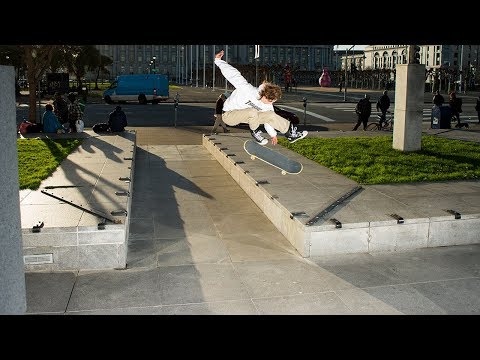 OJ Wheels' "Elite Vol. 2: Hungry Ams" Video
ThrasherMagazine
• 3 years ago
There's a lot to unpack here in this edit. These dudes go ballistic and the curtain dropping section from Joe Millazo will have you spinning in your seat. Keep up with Thrasher Magazine here: http://www.thrashermagazine.com http://www.facebook.com/thrashermagazine http://www.instagram.com/thrashermag http://www.twitter.com/thrashermag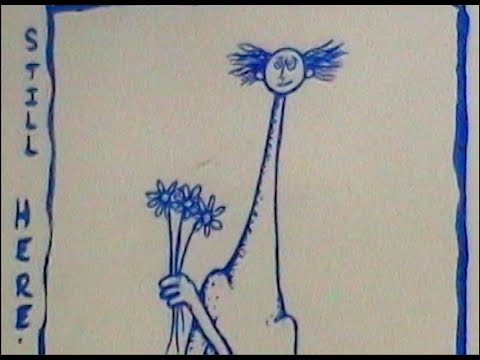 Deep Fried "Still Here"
"Still Here" is the 4th installment of the Deep Fried series, thanks friends -Featuring- Davis Sarvey Chris Athans Marshall Manuel Mason Colletti Eddie Cernicky Dustin Partridge Jp Escobar Dillon Krull Kaleb Ressler Kris Burkhardt Pat Franklin Taylor Smith Brian Slatts Shayan Gahani Zech Stewart Austin Schultz Tony Karr Lukas Miller Ryan Barlow Zack Krull Taylor Nida Adam Taylor Cardo Vega Jared Burke Aye Corney You can purchase the video,along with "Hdeepfried", "Over Easy" and "Deep Fried America" Here deepfry.bigcartel.com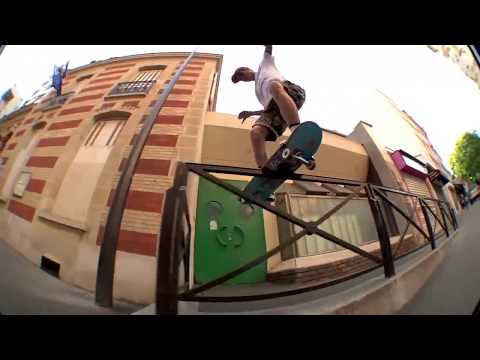 Aaron Herrington, Zered Bassett and Eli Reed - Converse Cons' "Purple" Video
veganxbones
• 4 years ago
Aaron Herrington, Zered Bassett and Eli Reed - Converse Cons' "Purple" Video. Subscribe: http://bit.ly/1bMwCCa Aaron Herrington, Zered Bassett and Eli Reed's shared part from the latest Converse Cons video "Purple". The Converse Cons full-length project Purple has found its way to the endangered-species list, but this video demonstrates why they are of the utmost importance. This is a masterpiece. Clear your schedule and dive in. Soundtrack: Jeru The Damaja - Physical Stamina Converse Cons presents their first brand skate film titled "Purple"! Filmed and edited by Ben Chadourne "Purple" showcases the journey of their skate team over the past 18 months of their lives. Converse Cons Purple features the skateboarding of Louie Lopez, Jake Johnson, Jason Jessee, Sammy Baca, Mike Anderson, Sean Pablo, Al Davis, Brian Delatorre, Sage Elsesser, Bobby De Keyzer, Kenny Anderson, Kevin Rodrigues, Aaron Herrington, Zered Bassett, Eli Reed, Raney Beres, Ben Raemers, Milton Martinez and Tom Remillard. #converse #cons #conversecons #conversepurple #conspurple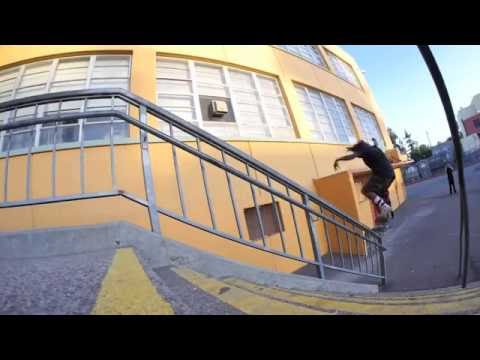 the OUR LIFE vid
OurLife Oakland
• 6 years ago
Presented by the undesirables, some have called it the sequel to the house vid, some have called it shit, 30 minutes of shut the fuck outta here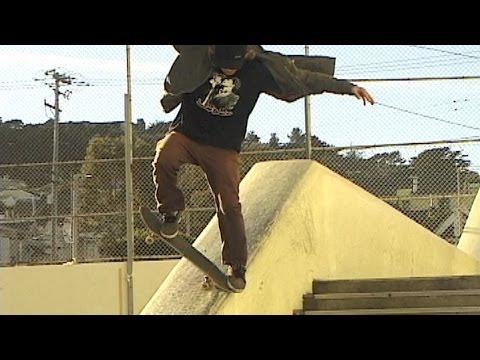 GX1000: Living In The Bay
ThrasherMagazine
• 9 years ago
Flowing through the SF streets, creative use of spots, and of course bombing hills: here's that "makes you want to skate" GX vibe again. Featuring Brian Delatorre, Jake Johnson, Ben Gore, Al Davis, Wes Kremer, and many others rippers.