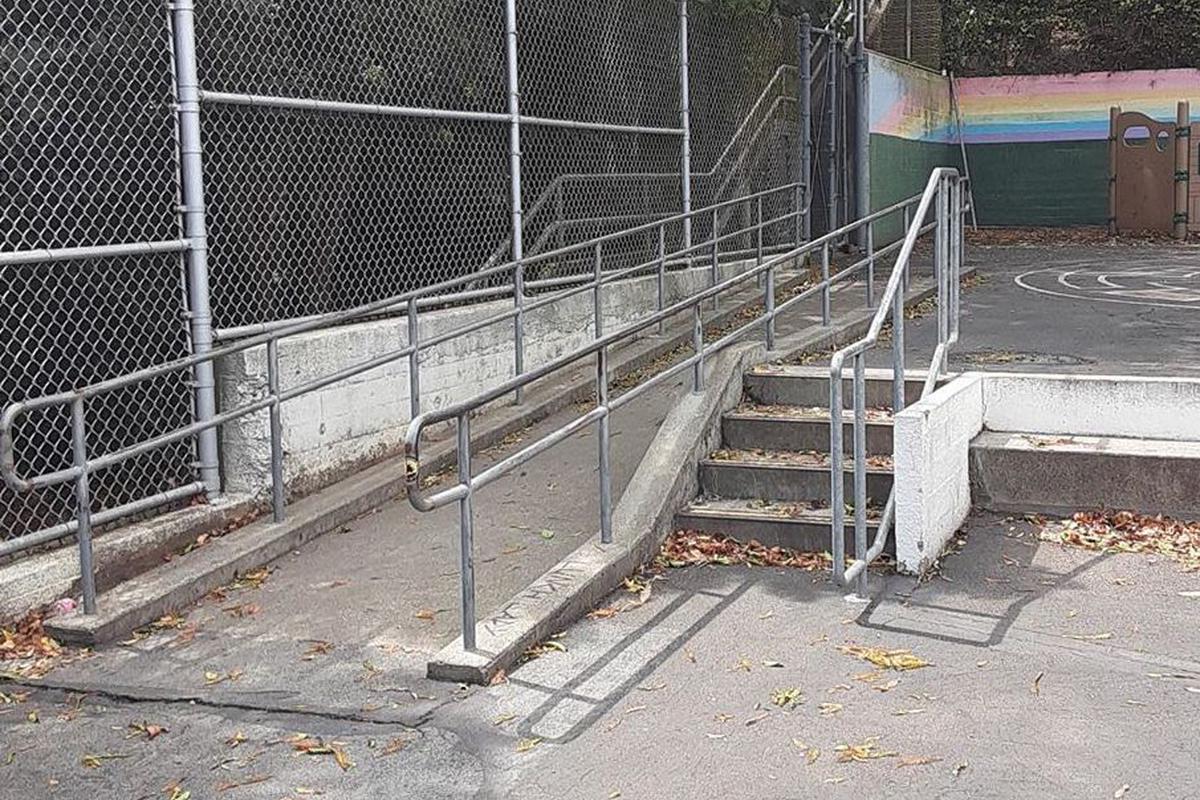 Miraloma Elementary School Out Rail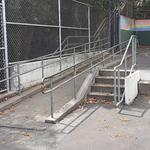 Videos (11)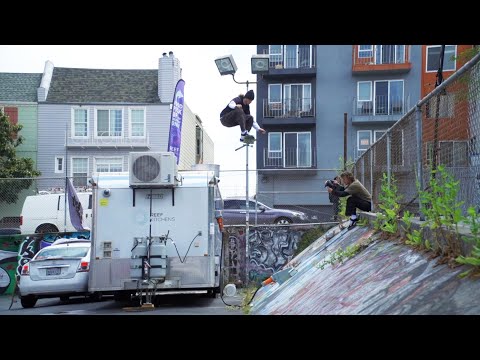 Eli Williams' "DoomSayers" Part
ThrasherMagazine
• 4 months ago
Usually you gotta pick between tech brilliance and bowl-burning skills, but Eli has it all. Miss this and you're cooked. Keep up with Thrasher Magazine here: http://www.thrashermagazine.com http://www.facebook.com/thrashermagazine http://www.instagram.com/thrashermag http://www.twitter.com/thrashermag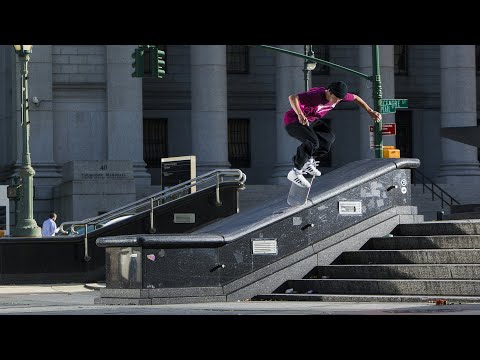 Evon Martinez' "Russian Spy" Part
ThrasherMagazine
• 4 months ago
Evon notches clips from coast to coast, capturing Times Square and leaving his mark on our fair City. Scope the spree. Keep up with Thrasher Magazine here: http://www.thrashermagazine.com http://www.facebook.com/thrashermagazine http://www.instagram.com/thrashermag http://www.twitter.com/thrashermag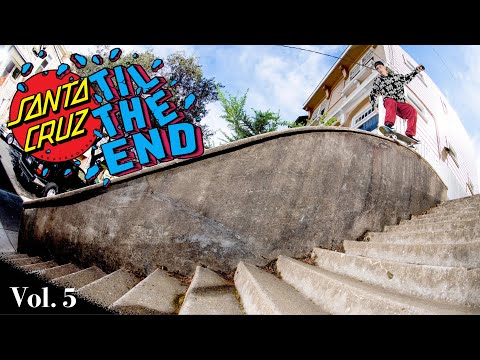 Santa Cruz Skateboards "Til the End" Vol.5
ThrasherMagazine
• 8 months ago
Knibbs kicks off the show, careening through traffic before Maurio covers the street-bump beat and Eman gets rocked by a phone pole, only to continue his high-speed pursuit. The Santa Cruz squad has outdone itself. Keep up with Thrasher Magazine here: http://www.thrashermagazine.com http://www.facebook.com/thrashermagazine http://www.instagram.com/thrashermag http://www.twitter.com/thrashermag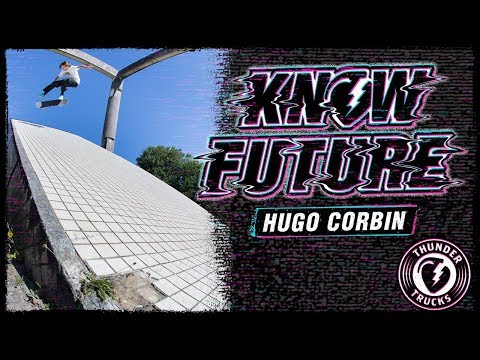 KNOW FUTURE : HUGO CORBIN
Thunder Trucks
• 2 years ago
Hugo Corbin takes it from France and Switzerland all the way to SF with his unique trick selection and the spots to back it up for the newest Thunder Know Future video. Follow Hugo Corbin on Instagram for more: https://www.instagram.com/hcorbin77/ Filmed and Edited by https://www.instagram.com/bobaj/ Additional Filming by https://www.instagram.com/tontonelkhomri/ http://www.thundertrucks.com/ https://www.instagram.com/thundertrucks/ #ThunderTrucks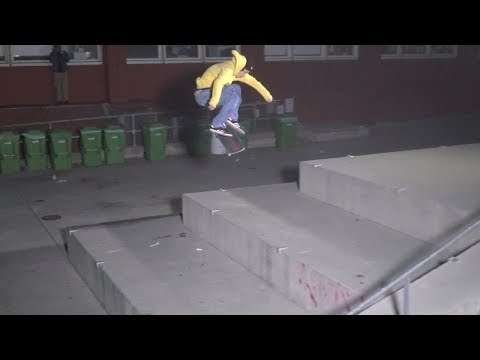 Rough Cut: Brute SF's "Leaked" Video
ThrasherMagazine
• 3 years ago
Thirty minutes of skateboarding mischief from the Bay Area's Brute crew. Forgive us, father, for we have sinned. Keep up with Thrasher Magazine here: http://www.thrashermagazine.com http://www.facebook.com/thrashermagazine http://www.instagram.com/thrashermag http://www.twitter.com/thrashermag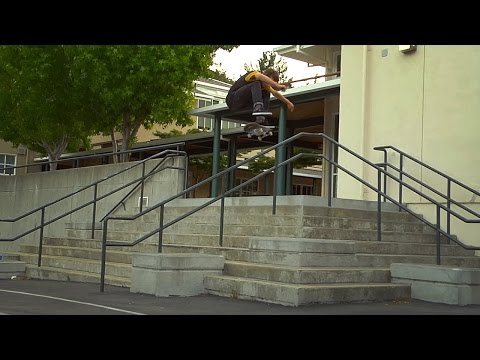 Tyson Bowerbank's "Ode to Tone" Part
ThrasherMagazine
• 6 years ago
The Salt Lake native has been on radar ever since he 540 Ollie'd that set of stairs, but he's got a lot more up his sleeve, and this part showcases just how much talent is charging through his feet. Impressive stuff. Keep up with Thrasher Magazine here: http://www.thrashermagazine.com http://www.facebook.com/thrashermagazine http://www.instagram.com/thrashermag http://www.twitter.com/thrashermag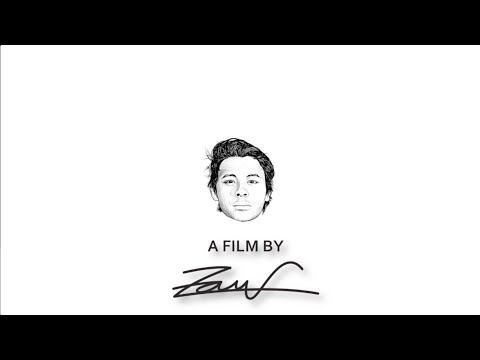 CHAODOWN: THE FULL LENGTH VIDEO
Zam Chao
• 6 years ago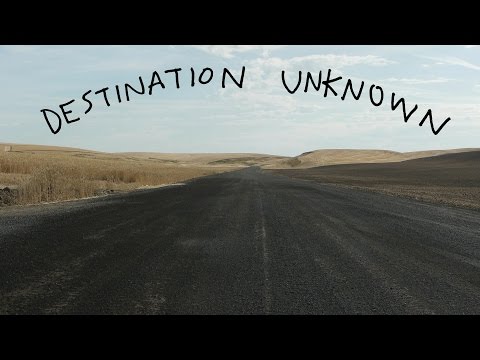 Antihero: Destination Unknown - 2014
Antihero Skateboards
• 7 years ago
Isn't life strange, and rad, and fucked up... Thank fucking skateboarding for the grounding and perspective in this shit stew of consumer capitalism and naked hypocrisy. Keep it raw. Keep it lurkie. - The management http://antiheroskateboards.com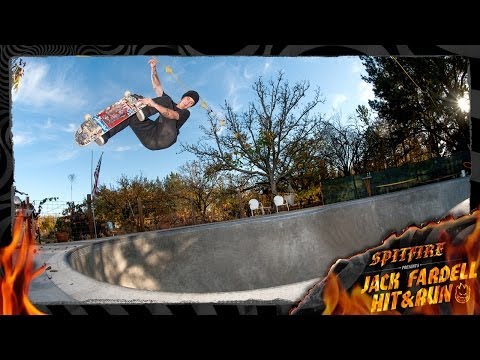 Jack Fardell's "Hit and Run" Part
ThrasherMagazine
• 7 years ago
When you manhandle a couple of San Francisco's famous spots, people take notice. When you ravage the whole Bay Area, you get a feature video part for the whole world to see. Fardell is on a tear.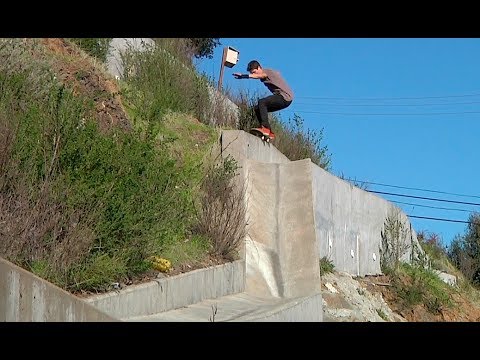 In The Details - MUST SEE!!! - A New Skate Film By Jeremy McNamara
Metro Skateboarding
• 8 years ago
Been following Jeremys skating/work since we first ran into him many years ago at his home park San Rafael - In The Details is his newest independent project, filmed and edited while juggling work for Real Skateboards and Thrasher Mag. The raddest thing to me is as the doors of the skate industry open up, he's still out skating for the pure joy of it and filming with the homies he grew up with - same as it ever was. If you enjoyed it please like and share and help us spread the word about how amazingly talented this dude is. Enjoy! See more of Jeremy's work here - http://www.vimeo.com/mcnamarafilm Download the video for FREE here - https://vimeo.com/87710493 FEATURING (IN ORDER OF APPEARANCE) TREVOR MORGAN BRENDEN QUAN AUSTIN FUNK BRYCE ALEXANDER TAYLOR OLSON AUGIE JOHANSEN ALEX FATEMI SHAUN BAPTISTA CHRIS VON BLOHN JEREMY TUFFLI ERIK DERINGER CHRIS CATHCART DILLON AGUILAR WILLIS KIMBEL DEONTE SMITH ANDY ADAMS ALEX FOY ZACH LEWIS CODY CHAPMAN SOUNDTRACK INTRO "RETURN TRIP" BY ELECTRIC WIZARD FROM COME MY FANATICS "OUTRO (MANDATORY)" BY UNKLE FROM PSYENCE FICTION CHAPTER 1 "EVIL THINGS" BY THE BLACK ANGELS FROM INDIGO MEADOW CHAPTER 2 "CANON (PRIMO)" BY JUSTICE FROM AUDIO, VIDEO, DISCO "THEY TOLD ME TOO" BY TY SEGALL FROM TWINS CHAPTER 3 "FIRE LANCES THE ANCIENT HYPERZEPHYRIANS" BY THE SWORD FROM GODS OF THE EARTH CREDITS "34 GHOSTS IV" BY NINE INCH NAILS FROM GHOSTS I-IV SPECIAL THANKS TRIUMPH 4TH DELUXE DISTRIBUTION METRO SKATEBOARDING PROOF LAB JOHN MCNAMARA SEAMUS MCNAMARA DIANE DARROW JOEL JUTAGIR JOHN MACLEOD TYLER BROWN BOB REENY DAN WOLFE JIM THIEBAUD STEPHEN SIEGEL EVAN JOHNSON ISAK ALISIC WILL HUTCHINSON GAVIN PIERCE JEFF ALEXANDER TIM TUCKER ERIC KIRKWOOD SR D.I.Y MARIN SKATEBOARDERS
Matty Hunt - Full Part 2012
Metro Skateboarding
• 10 years ago
This is Metro team rider Matty Hunts full part as seen on http://skateboarding.transworld.net/ This new part came back to back with a full length throwaway part that we premiered right here on metro's channel. if you haven't seen that one yet heres the link - http://www.youtube.com/watch?v=uKYPjSocu8A Matty just started a YT channel, support his adventures in iphoneography by SUBSCRIBING to http://www.youtube.com/MattyHuntDLX Be sure and subscribe to http://youtube.com/metro236 for more of Matty's skateboarding as well as weekly skateboarding segments from northern CA and beyond. Find Metro on the web at: ‪‪http://metroskateshop.com/‬‬ 
Share your pics with us on Instagram @metroskateshop 
Stay one step ahead of whats posting by liking us on Facebook: ‪‪http://www.facebook.com/metroskateshop‬‬ 
and please subscribe for weekly skate videos ‪‪http://www.youtube.com/metro236‬‬ Thanks!