/
/

Easley Elementary Down Rail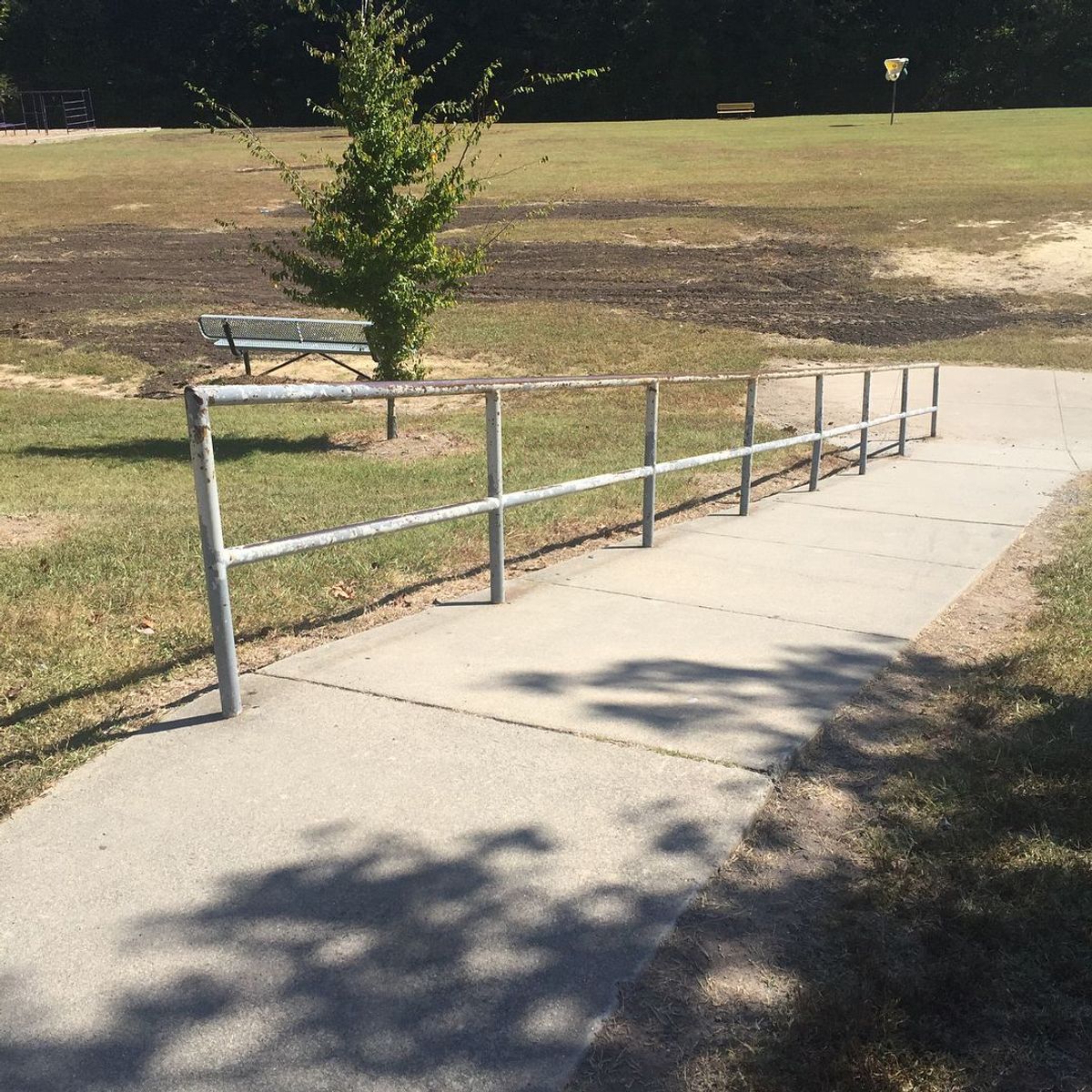 Easley Elementary Down Rail
Bust Level:
Go After Hours Only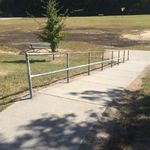 Videos (10)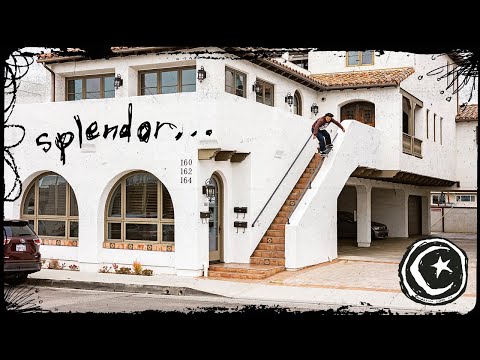 Foundation's "Splendor" Video
ThrasherMagazine
• 3 months ago
The Foskco crew packs power into every part, from Ariana Spencer's opening hill bomb to Julian Lewis' complete rail annihilation. Glick, Servold and new recruit Lindloff complete the party. Keep up with Thrasher Magazine here: http://www.thrashermagazine.com http://www.facebook.com/thrashermagazine http://www.instagram.com/thrashermag http://www.twitter.com/thrashermag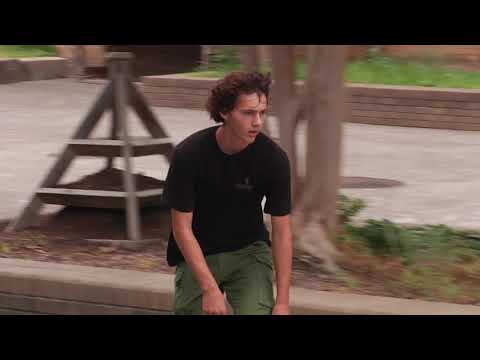 Braden Hoban Pig Wheels
Braden chomps it all with ease! This part was filmed in a few weeks ! Bright future ahead for this young ripper!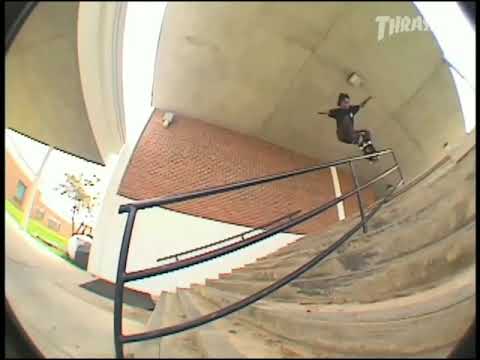 Julian Lewis - Analogue
Julian Lewis - Analogue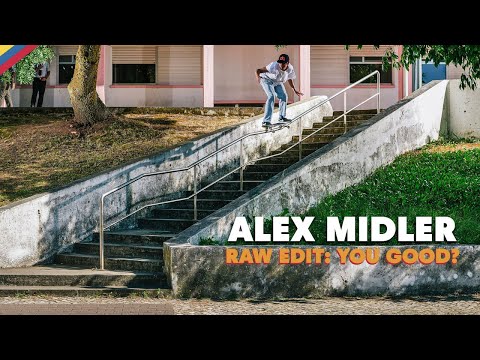 RAW EDIT: Alex Midler YOU GOOD? Video Part
Red Bull Skateboarding
• 2 years ago
► Watch YOU GOOD? free on Red Bull TV: http://win.gs/YouGood Go behind the scenes of YOU GOOD? with previously unreleased footage of attempts, slams, makes and throwaway clips from Alex Midler's heavy part. Red Bull Skateboarding on Facebook: https://win.gs/RedBullSkateboardingFa... Red Bull Skateboarding on Instagram: https://win.gs/RedBullSkateboardingIn... Subscribe to the Red Bull Skateboarding on YouTube: https://win.gs/RedBullSkateboarding Get the FREE Red Bull TV apps for all your devices: http://onelink.to/yfbct7 Watch Red Bull TV: http://win.gs/WatchRBTV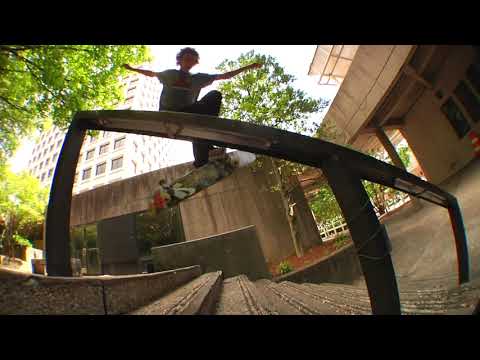 Braden Hoban for Pig Wheels
Braden Hoban destroys all around him! A little taste of whats to come from our young flow bro.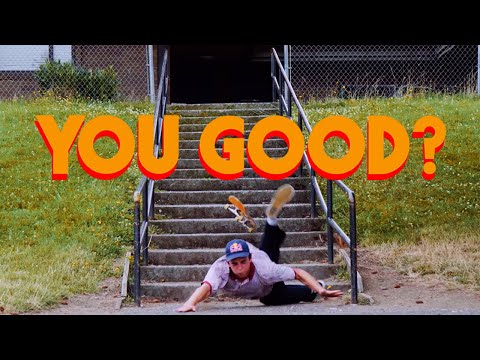 YOU GOOD? ft. Zion Wright, Jamie Foy, and Alex Midler
Red Bull Skateboarding
• 3 years ago
► More projects in the works! Subscribe to stay in the loop: https://win.gs/SubscribeToRBSkate For the past 10 months, Red Bull Skateboarding's finest have traveled around the world searching for unique skate spots, taking heavy slams, stacking insane clips, and making lifelong memories in the process. Featuring individual parts from Alex Midler, Jamie Foy, and Zion Wright, with appearances from Ryan Sheckler, Torey Pudwill, Alex Sorgente, Gustavo Ribeiro, and more! Red Bull Skateboarding on Facebook: https://win.gs/RedBullSkateboardingFa... Red Bull Skateboarding on Instagram: https://win.gs/RedBullSkateboardingIn... Subscribe to the Red Bull Skateboarding on YouTube: https://win.gs/RedBullSkateboarding Get the FREE Red Bull TV apps for all your devices: http://onelink.to/yfbct7 Watch Red Bull TV: http://win.gs/WatchRBTV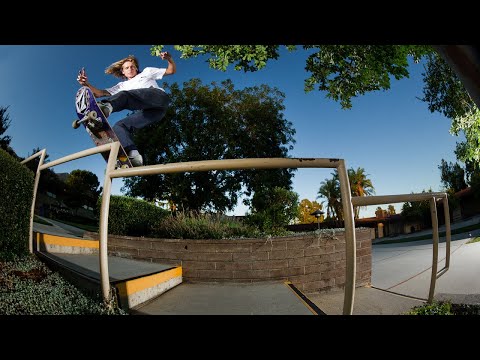 Axel Cruysberghs' "Programming Injection" Toy Machine Part
ThrasherMagazine
• 3 years ago
The man known as AXEL CRUSHER does exactly what his nickname boasts, destroying the most hectic rails he can find. The last few tricks in this part are straight up ridiculous. Keep up with Thrasher Magazine here: http://www.thrashermagazine.com http://www.facebook.com/thrashermagazine http://www.instagram.com/thrashermag http://www.twitter.com/thrashermag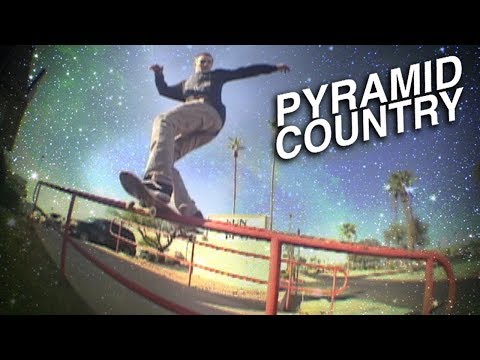 Pyramid Country's "Vessel in Passing" Video
ThrasherMagazine
• 4 years ago
The desert can be a place of spiritual awakening and artistic exploration, and the Pyramid Country posse are sure as hell diving deep into those waters. This video may leave the viewer with some questions, but there's no uncertainty about the skating: these dudes RIP! Long live the full-length vid! Keep up with Thrasher Magazine here: http://www.thrashermagazine.com http://www.facebook.com/thrashermagazine http://www.instagram.com/thrashermag http://www.twitter.com/thrashermag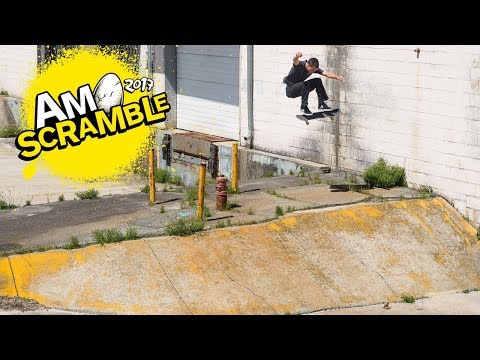 Rough Cut: Mason Silva's "Am Scramble" Footage
ThrasherMagazine
• 5 years ago
Mason has unlocked a secret level and he's the only one allowed to play the game. Seriously, this guy is a force! Keep up with Thrasher Magazine here: http://www.thrashermagazine.com http://www.facebook.com/thrashermagazine http://www.instagram.com/thrashermag http://www.twitter.com/thrashermag
Foundation skateboards oddity
lorenzothejedi
• 6 years ago