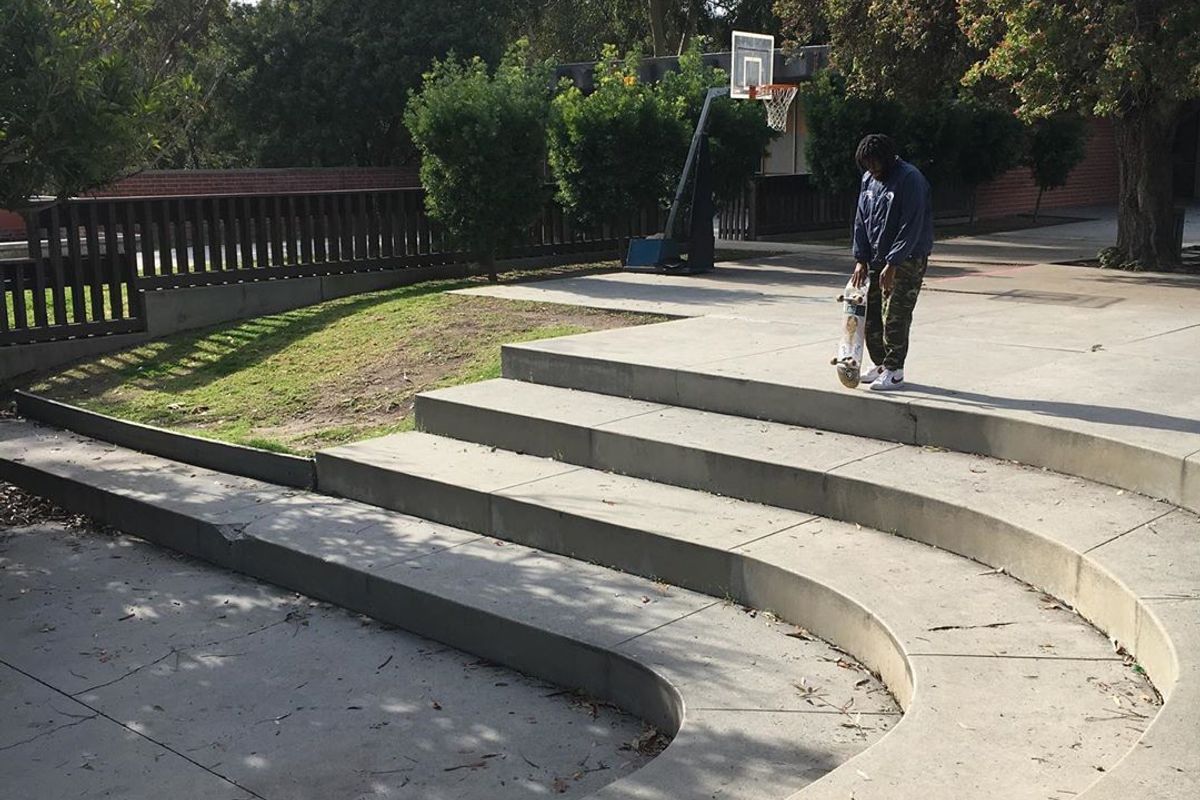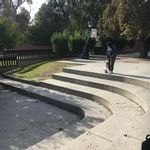 Videos (24)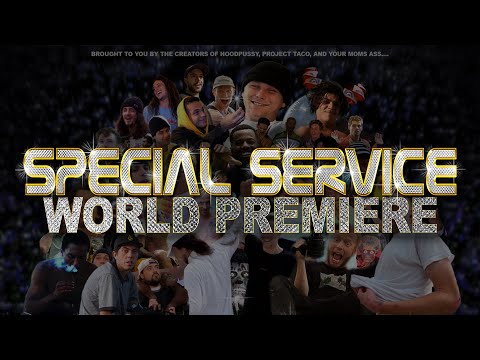 Special Service (2021) Full Video
ASTRO COMMUNICATIONS
• 3 months ago
SPECIAL SERVICE AstroCorp's First full length film Featuring - Craig Edwards, Pedro Deoliveria, Cody Heil, Christopher Heitt, Sierra Fellers, Jordan Maxham, Dominic Laborde, Erin Wolfkiel, Johnny Magana, Cole Gossett, Chaz Jones & More WWW.ASTROCORP.SHOP Filmed by Steven Page & Cody Smith Edited by Cody Smith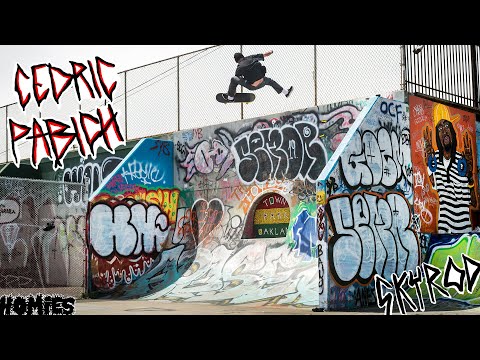 Cedric Pabich's "Skyrod" Homies Part
ThrasherMagazine
• 3 months ago
Rockin' the cradle at Washington Street and haulin' down hills, Cedric goes all in when he steps up to a spot. Keep up with Thrasher Magazine here: http://www.thrashermagazine.com http://www.facebook.com/thrashermagazine http://www.instagram.com/thrashermag http://www.twitter.com/thrashermag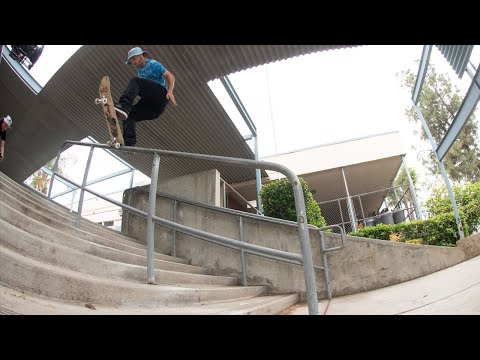 Brodie Penrod's "Cracked" Part
ThrasherMagazine
• 8 months ago
Flipping in and out like a trained illusionist's sleight of hand, Brodie works his magic across California's most desired locales. This is wild. Keep up with Thrasher Magazine here: http://www.thrashermagazine.com http://www.facebook.com/thrashermagazine http://www.instagram.com/thrashermag http://www.twitter.com/thrashermag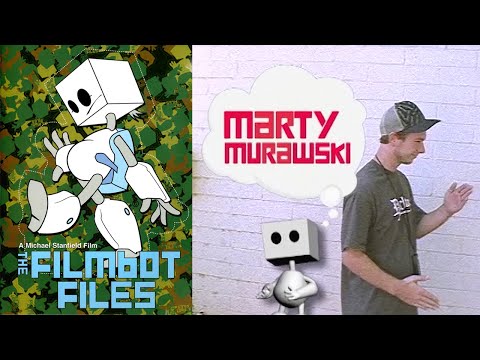 The Filmbot Files (2005)
Skate Video Vault
• a year ago
Intro – Three Dog Night One Marty Murawski – America A Horse With No Name Arizona File – Electric Light Orchestra Twilight Hellrose Apt #1 – Guns N' Roses Night Train Hellrose Apt #2 – Busta Rhymes Break Ya Neck Derek Fukuhara #1 – XEcutioners Live From the PJs Derek Fukuhara #2 – The Beatles I'm So Tired Tech File – The Postal Service Such Great Heights Daryl Angel & Ryan Lay – The Notwist One With The Freaks Darkstar File – Kiss Black Diamond Ghetto Hesh File – DJ Kayslay Three 6 Mafia Who Gives A Fuck Where You From Robert Lim – Bangles Hazy Shades Of Winter Undun File – The Guess Who Undun Jason Wakuzawa – The Rolling Stones You Can't Get Always What You Want Credits #1 – Pavement Spit On A Stranger Credits #2 – Eddie Grant Electric Avenue Bonus SpainFrance – Belle & Sebastian Sleep The Clock Around Bonus Korea #1 – John Kaizan Neptune & TakeDake Korea Idea Bonus Korea #2 – Intro feat Ray 3roi a korean group Bonus SwedenDenmark – Irving The Curious Things About Leather Bonus – Camp Lo Luchini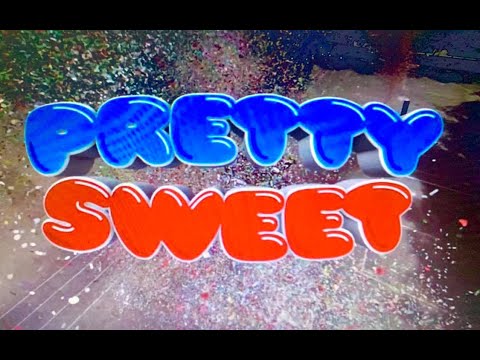 Girl & Chocolate Skateboards Pretty Sweet 2012
jcginard
• a year ago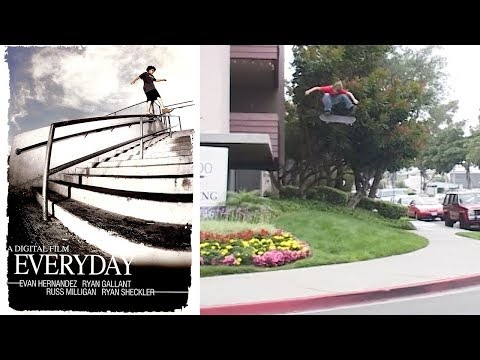 Digital "Everyday" (2003)
Skate Video Vault
• 2 years ago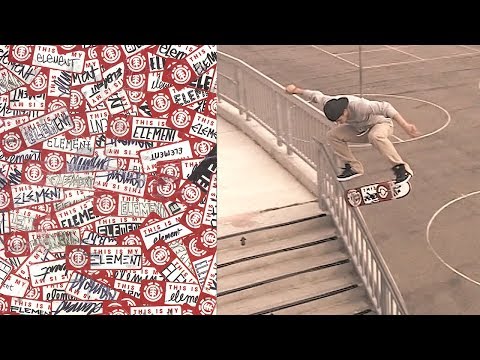 Element "This Is My Element" (2007)
Skate Video Vault
• 2 years ago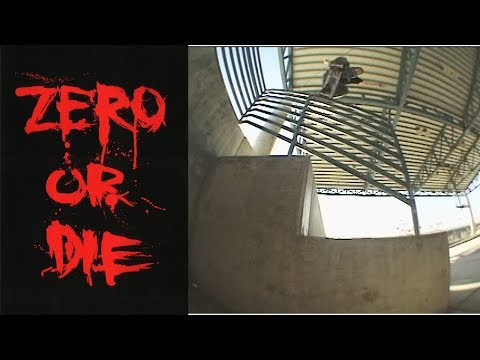 Zero "New Blood" 2005
Skate Video Vault
• 2 years ago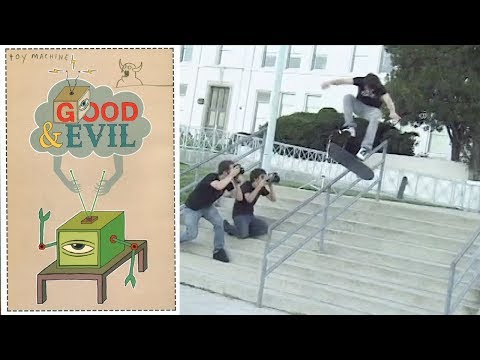 Toy Machine "Good & Evil" (2004)
Skate Video Vault
• 2 years ago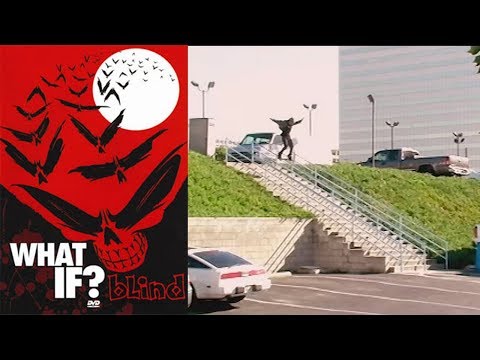 Blind "What If?" (2005)
Skate Video Vault
• 2 years ago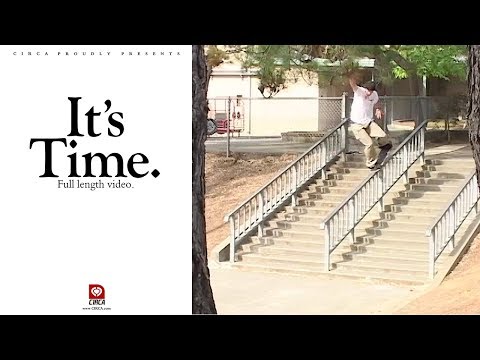 Circa "Its Time" (2006)
Skate Video Vault
• 2 years ago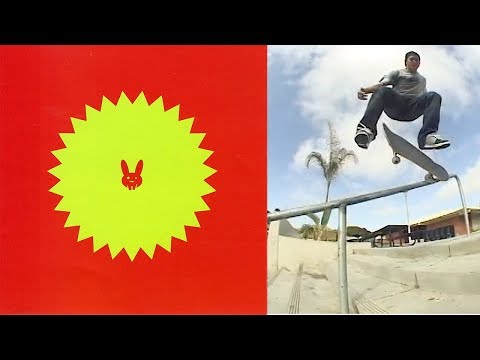 Popwar "Video Hype Teaser 2" (2004)
Skate Video Vault
• 2 years ago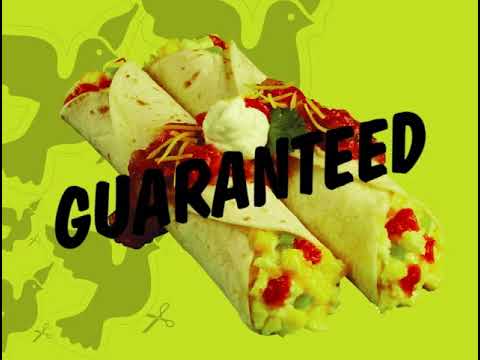 Popwar Video Hype Red 2004
thejoeface
• 4 years ago
The second promo from Popwar Skateboards in 2004. Ripped courtesy of @thesecrettape. I do not own the rights to the footage or the music in this promotional video released in 2004.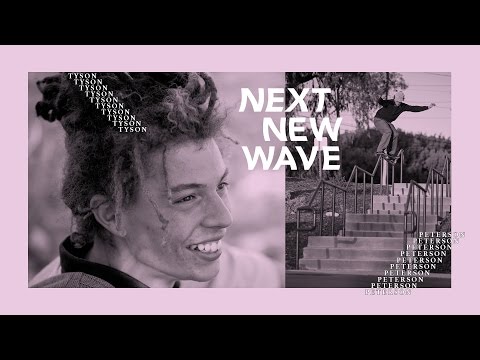 Tyson Peterson | Next New Wave
theskateboardmag
• 5 years ago
Florida's Tyson Peterson is feelin' it. His Next New Wave part is a great example of the idea (the fact) that "skateboarding is fun." After all, half of the magic in his skating happens before or after the trick itself. Equal parts stylish bangers (his back 50-50 on a kinked rail looks like he's slashing a curb), and mesmerizing loosey-goosey roll ups and ride aways. He makes the occasional dead space between tricks just as compelling as the trick; he's either an exceptional showman or he's got something intangible, or both. Whatever the case, this Next New Waver is riding his own wave. Check out more of Tyson in the full length HARBOR video by Bobby Bils here - http://theskateboardmag.com/harbor-full-video/ Subscribe to The Skateboard Mag -http://bit.ly/SubscribeToTSM Watch More Next New Wave - http://bit.ly/NextNewWave The Berrics and The Skateboard Mag have partnered up to present the Next New Wave—the people, companies, and new projects to look out for in 2016. Throughout the next month, we will be releasing video parts, profiles, and product featuring... Kevin Kowalski, WKND, Michael Sommer, Liam McCabe, The Quiet Life, Jamie Foy, Thomas Dritsas, Everybody Skates, Ish Cepeda, Metrogram, Lucas Xaparral, Dashawn Jordan, Denny Pham, Diego Johnson, Fact, Dalton Dern, Old Friends, Kevin Scott, Bluetown, Justin Damer, Timmy Johnson, Matt Fisher, Diamond Footwear, Yuto Horigome, SOVRN, Frankie Heck, Maurio McCoy, Tyson Peterson, and Zion Wright. Daily Videos and more: http://theskateboardmag.com Like The Skateboard Mag on Facebook: http://fb.com/SkateboardMag Follow The Skateboard Mag on Instagram: http://instagram.com/theskateboardmag Follow The Skateboard Mag on Twitter: http://twitter.com/SkateboardMag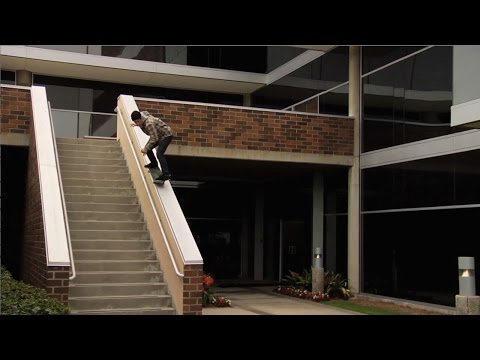 Jamie Tancowny's "Theatrix" Part
ThrasherMagazine
• 7 years ago
Reckless skating can be so fun to watch. Here's Jamie straight-up launching himself on all sorts of crazy spots, including two monster enders. Thanks, LE!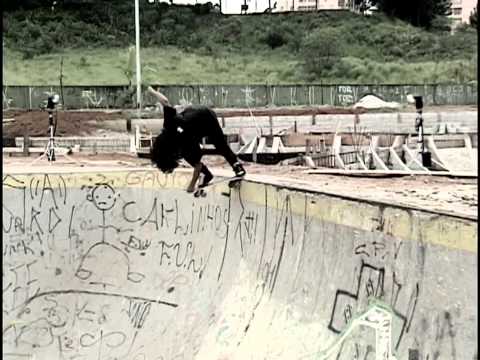 United By Fate Episode 1
GLOBE
• 9 years ago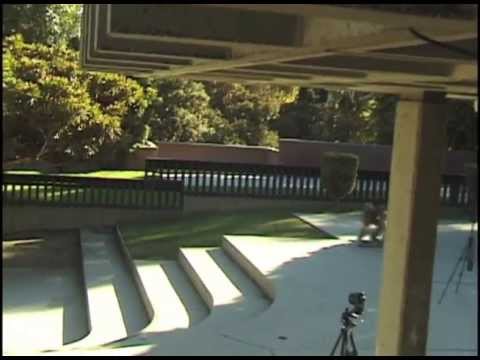 WELCOME TO PHARMACY- James Fitz.mov
Pharmacy Boardshop
• 9 years ago
Pharmacy Boardshop welcome's James Fitz to the team!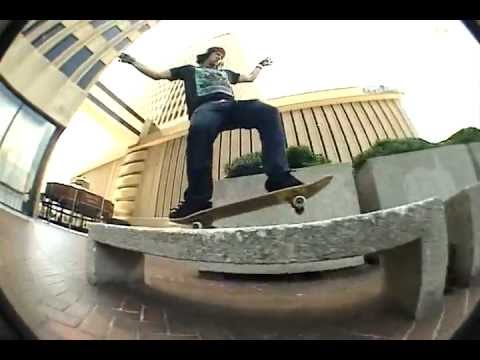 New Blood - Chris Cole
Zero Skateboards
• 10 years ago
Here is Chris Cole's part from Zero's "New Blood" video.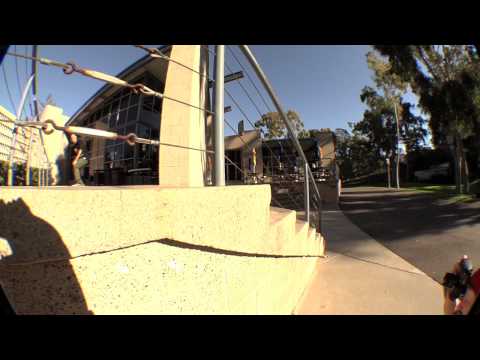 Tony Tave: Real Street 2011 | X Games
X Games
• 10 years ago
Real Street returns for X Games 17! Sixteen of the world's best street skateboarders have submitted 60-second video parts for a shot at $50K and an X Games Gold medal. YOU choose which skater wins $10K by voting the fan favorite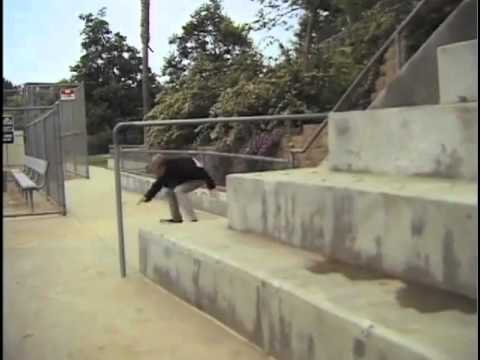 Daniel Lutheran
lurkmurker
• 11 years ago
From Toy Machine's "Brain Wash".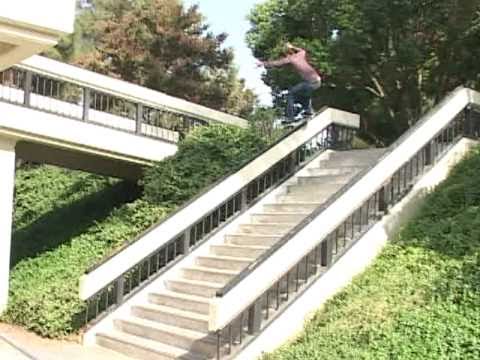 Josh Harmony Good and Evil 2004
Josh Harmony
• 11 years ago
Josh Harmony's part in Good and Evil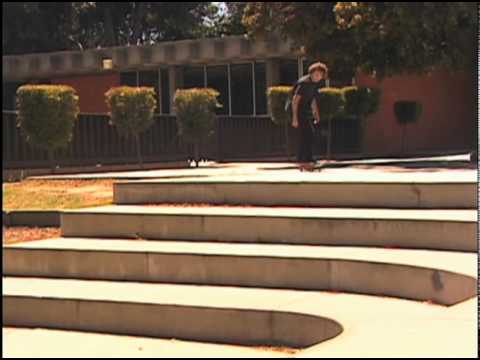 Nick Trapasso: Real Street 2010 gold | X Games
X Games
• 11 years ago
While still repping his Bootleg Skateboards roots with a forearm tattoo of the original logo, Trapasso is one of Toy Machine's most visible pros, and he is on a serious roll right now. After wrapping up a well-deserved part in this year's "Prevent This Tragedy" video, Trapasso is already rolling right along, filming for the next Toy Machine project. At just 21 years old, Trapasso -- also one of Cons' top dogs -- has already had four standout video parts. Learn how Trapasso shot his part and much more in this exclusive interview at ESPN.com/Action: http://espn.go.com/action/skateboarding/news/story?page=nick-trapasso-real-street-interview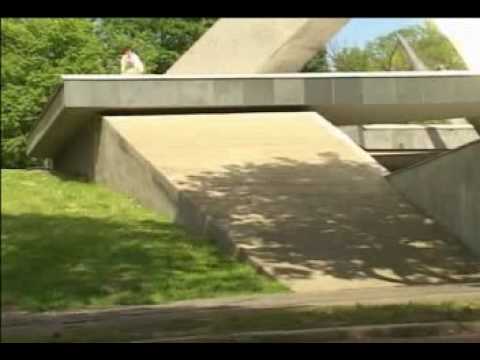 Popwar wigs out - Total chaos - 411vm vol. #13 issue #3
Iwos Malverde
• 12 years ago
good old popwar team music: Whyte Seeds - Lost My Love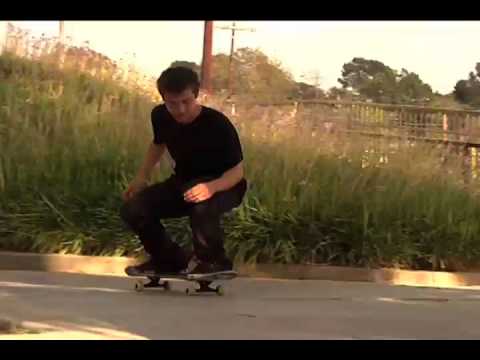 C1RCA introduces David Reyes
DailySesh
• 12 years ago
http://dailysesh.com Circa has welcomed David Reyes to their lineup with this video.