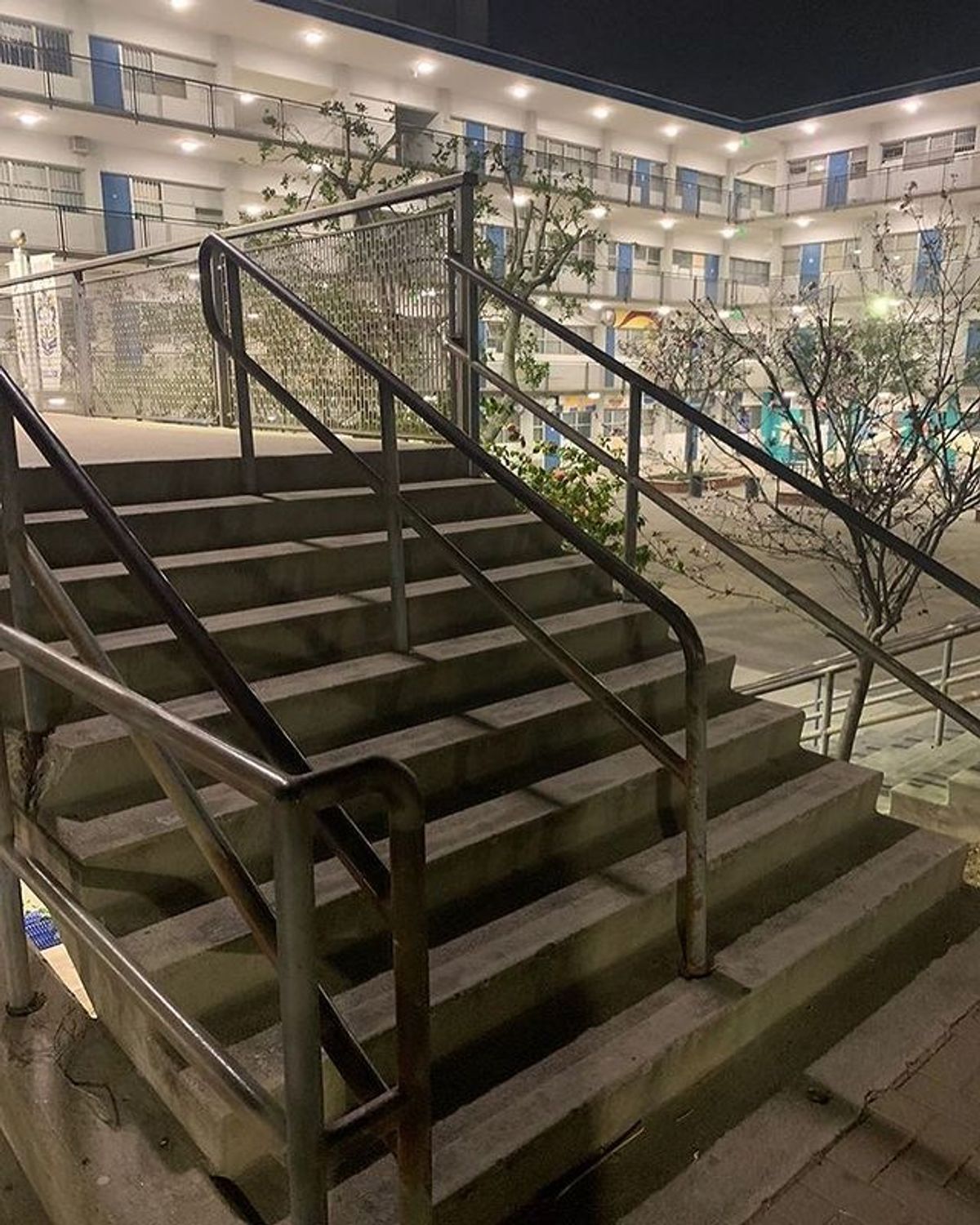 Franklin High School 9 Stair Rail
Bust Level:
After Hours Only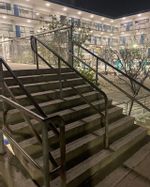 Videos (9)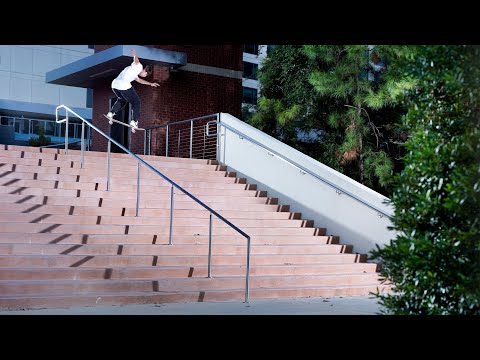 The Yuto show !
April Skateboards
• 7 months ago
This Yuto part really has it all ! He wanted to bring it back to the VX for this one ! Enjoy ! https://aprilskateboards.com Filmed by Kevin Perez Additional filming Eric Koston Joseph Nicolaus Eric Iwakura Dan Abadi Ant Travis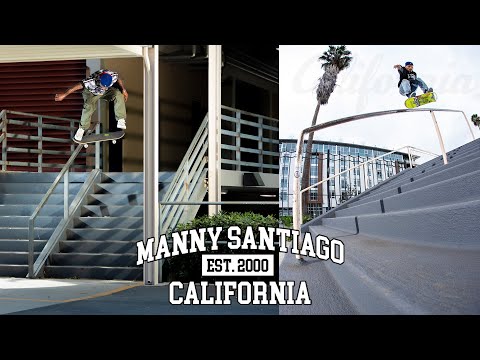 Manny Santiago's "California" Part
ThrasherMagazine
• 9 months ago
Manny's mission was to check off NBDs at iconic CA spots—from LA to SF—and he sure as hell came through. This part slays. Keep up with Thrasher Magazine here: http://www.thrashermagazine.com http://www.facebook.com/thrashermagazine http://www.instagram.com/thrashermag http://www.twitter.com/thrashermag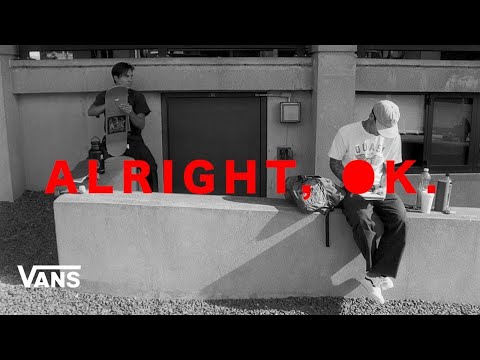 Vans Skateboarding Presents: Alright, Ok | Skate | VANS
Vans
• a year ago
Vans Skateboarding proudly presents Alright, OK, a new skate film featuring global signature team riders Elijah Berle and Gilbert Crockett, with a special guest appearance by Justin Henry. Directed by acclaimed filmmaker Greg Hunt—whose talent brought to life Vans' first full-length skateboarding video, PROPELLER—Alright, OK is yet another masterpiece, encapsulating an epic labor of love by pro Elijah Berle, who worked tirelessly over two hard years to land arguably the best tricks of his career. Elijah shares the screen with Vans teammate and Richmond native, Gilbert Crockett, whose contrasting, eccentric style flows alongside Elijah's timeless form like yin to yang. Director Greg Hunt reunites the two for the first time since the release of Vans PROPELLER in 2015, finding skate spots from all over the globe in Australia, New Zealand, Spain, Portugal, New York and their home states of Virginia and California. Skateboarding has a gift of bringing together the most unlikely people from around the world, through the love of the simple act of rolling. A video by Greg Hunt. Cinematography by:Greg Hunt Will Rosenstock Cody Green TJ Gaskill Kevin O'Dell Joseph Charlton Learn more about the film at Vans.com/alrightok Music Credits: Original score by Reverend Baron "Cream of Gold" Performed by Pavement Courtesy of Matador Records "Fallin' Rain" Performed by Link Wray Courtesy of Republic Records under license from Universal Music Enterprises "In Dreams" Performed by Roy Orbison Courtesy of Sony Music Entertainment "B Uno" Performed by Reverend Baron Courtesy of Reverend Baron "B Dos" Performed by Reverend Baron Courtesy of Reverend Baron "B Tres" Performed by Reverend Baron Courtesy of Reverend Baron SUBSCRIBE: http://bit.ly/1aIFFTY About Vans Skate: Videos from the Vans Skate Team. Skate Team Members: Anthony Van Engelen, Gilbert Crockett, Chima Ferguson, Geoff Rowley, Tony Trujillo, Kyle Walker, Andrew Allen, Chris PFanner, Curren Caples, Daniel Lutheran, Dustin Dollin, Elijah Berle, Omar Hassan, Pedro Barros, Lizzie Armanto, Rowan Zorilla, Ronnie Sandoval, Chris Russell, Christian Hosoi, Jeff Grosso (R.I.P.), John Cardiel, Ray Barbee, Steve Caballero, Tony Alva Discover more Vans Skate Content: http://bit.ly/1NnIqeo Connect with Vans Skate: http://bit.ly/2ciueLk Tumblr: http://bit.ly/2bSRbVO Instagram: http://bit.ly/2cukY92 Twitter: http://bit.ly/2c6AsxZ Connect with VANS: http://bit.ly/1uPubcu Facebook: http://bit.ly/29CDdc4 Twitter: http://bit.ly/29AT0Gz Instagram: http://bit.ly/29wXHB5 Pinterest: http://bit.ly/29tf1Gs Tumblr: http://bit.ly/1Rjvlt7 About Vans: Vans®, a VF Corporation (NYSE: VFC) brand, is the original action sports footwear, apparel and accessories brand. Vans® authentic collections are sold in 84 countries through a network of subsidiaries, distributors and international offices. Vans® has over 2,000 retail locations globally including owned, concession and partnership doors. The Vans® brand promotes creative self-expression in youth culture across action sports, art, music and street culture and delivers progressive platforms such as the Vans Park Series, Vans Triple Crown of Surfing®, Vans Pool Party, Vans Custom Culture, and Vans' cultural hub and international music venue, House of Vans. Vans Top Athletes: Anthony Van Engelen, Geoff Rowley, Kyle Walker, Chima Ferguson, Gilbert Crocket, Tony Trujillo, Elijah Berle, Rowan Zorilla, Lizzie Armanto, Joel Tudor, Leila Hurst, Nathan Fletcher, Dane Gudauskas, Tanner Gudauskas, Patrick Gudauskas, Mikey February, Dakota Roche, Scotty Cranmer, Kevin Peraza, Dennis Enarson, Larry Edgar, Angie Marino, Jake Kuzyk, Hana Beaman, Mary Rand. Vans Skateboarding Presents: Alright, Ok | Skate | VANS https://www.youtube.com/user/VansShoes66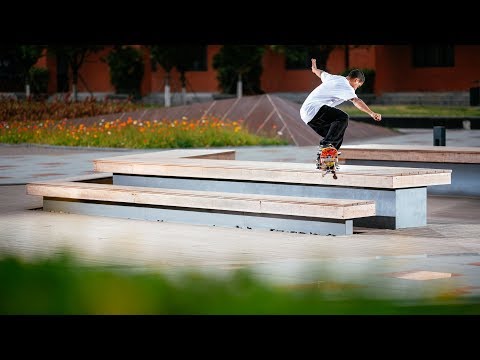 Primitive Skate | ENCORE
Primitive Skate
• 2 years ago
One year in the making.. We are proud to present our newest film, ENCORE. Directed and Edited by: Alan Hannon Filmed by: Alan Hannon, Eric Iwakura, Alex Kissinger and Bobby Bils Art Direction and Motion Design: Blaine Birardi Franky Villani: 0:59 Carlos Ribeiro: 6:35 Giovanni Vianna: 10:39 Wade Desarmo: 14:17 JB Gillet: 15:26 Robert Neal: 15:42 Spencer Hamilton: 16:09 Trent McClung: 18:04 Marek Zaprazny: 21:52 Jen Soto: 22:40 Brian Peacock: 23:06 Bastien Salabanzi: 23:45 Roman Lisivka: 23:52 Devine Calloway: 24:08 Patrick Zentgraf 24:24 David Jakinda: 25:01 Charlie Munro: 25:20 Pedro Biagio: 25:55 Tre Williams: 27:08 Miles Silvas: 29:30 Tiago Lemos: 34:18 ► Subscribe to Primitive Skate: http://bit.ly/prmtvsub Primitive Skateboarding presents: Encore. 🔥 Follow us: Instagram: http://instagram.com/primitiveskate Facebook: http://fb.com/primitiveskate Twitter: http://twitter.com/primitiveskate 💰 Shop: http://primitiveskate.com Primitive Skateboarding was established in early 2014 by Paul Rodriguez and Heath Brinkley. Our pros are Paul Rodriguez, Tiago Lemos, Miles Silvas, JB Gillet, Bastien Salabanzi, Spencer Hamilton, Robert Neal, Marek Zaprazny, Devine Calloway, Carlos Ribeiro, Brian Peacock, Wade Desarmo, Franky Villani and Trent McClung. Ams: Tre Williams and Giovanni Vianna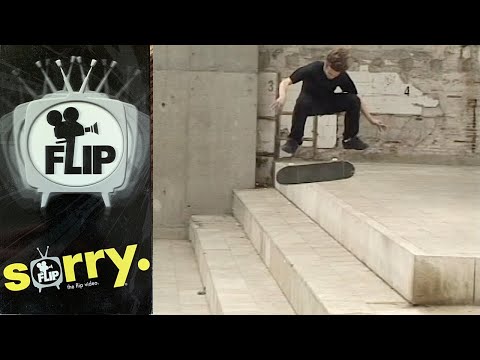 Flip "Sorry" (2002)
Skate Video Vault
• 2 years ago
1:09 - Intro (muted due to copyright) 2:40 - Mark Appleyard 7:26 - Ali Boulala 13:14 - Alex Chalmers 15:33 - Bastien Salabanzi 20:12 - Geoff Rowley 26:54 - Rune Glifberg 31:20 - Tom Penny 36:18 - Arto Saari 43:43 - Credits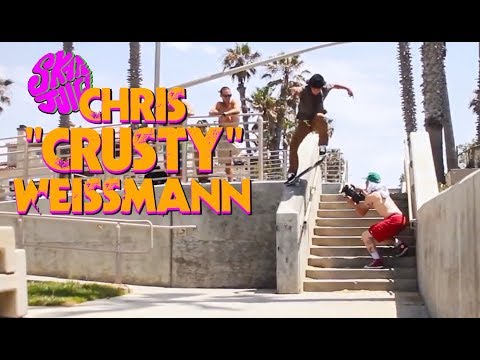 Chris Weissmann's Part From Skate Juice's 'Truth To Power'
The Berrics
• 3 years ago
Subscribe to The Berrics 👉http://bit.ly/TheBerricsYoutube San Diego's Skate Juice crew recently released their third full-length, "Truth To Power," featuring rippers from North County SD all the way to Los Angeles. Check out Chris "Crusty" Weissmann's part, then pick up the DVD at the Skate Juice site! Buy it here! 👉http://bit.ly/SkateJuice_TruthToPower Daily Videos and more: http://theberrics.com Like The Berrics on Facebook: http://fb.com/berrics Follow The Berrics on Instagram: http://instagram.com/berrics Follow The Berrics on Twitter: http://twitter.com/berrics Follow The Berrics on Snapchat: @TheBerrics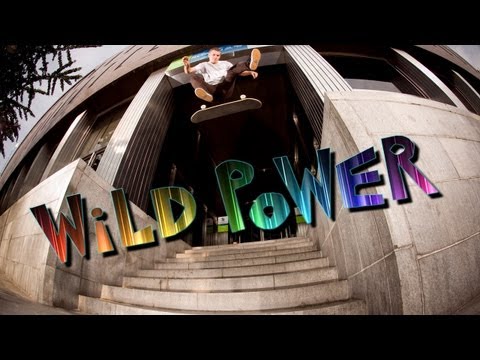 Sierra Fellers: WIld Power
ThrasherMagazine
• 9 years ago
Take a wild ride through the world of Sierra Fellers in this bro part from Wild Power.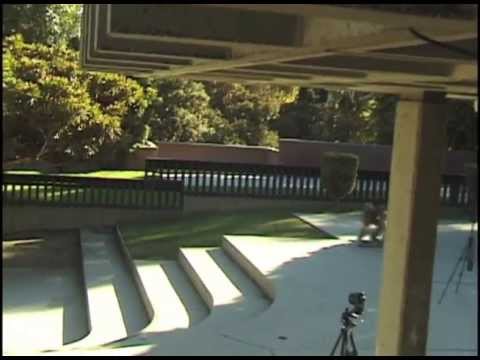 WELCOME TO PHARMACY- James Fitz.mov
Pharmacy Boardshop
• 9 years ago
Pharmacy Boardshop welcome's James Fitz to the team!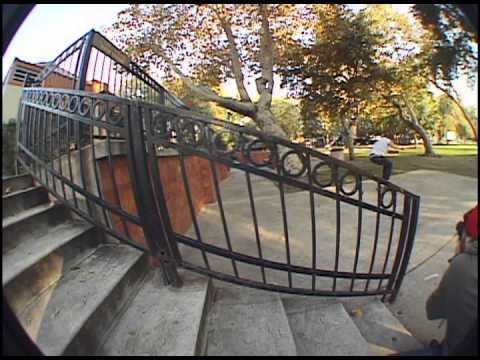 Foundation WTF!
Tum Yeto
• 10 years ago
Foundation Skateboards presents the full length skateboard video: WTF! Some of the craziest handrails ever tackled, full-bore Corey Duffel assault, Dan Murphy is back (big time), Sierra Fellers flips out, ripping New Jacks like Dakota Servold, Ryan Spencer, Marquis Preston and Taylor Smith... plus Nick Merlino, with one of the gnarliest parts of all time.