/
/

Baltimore Street Ski Jump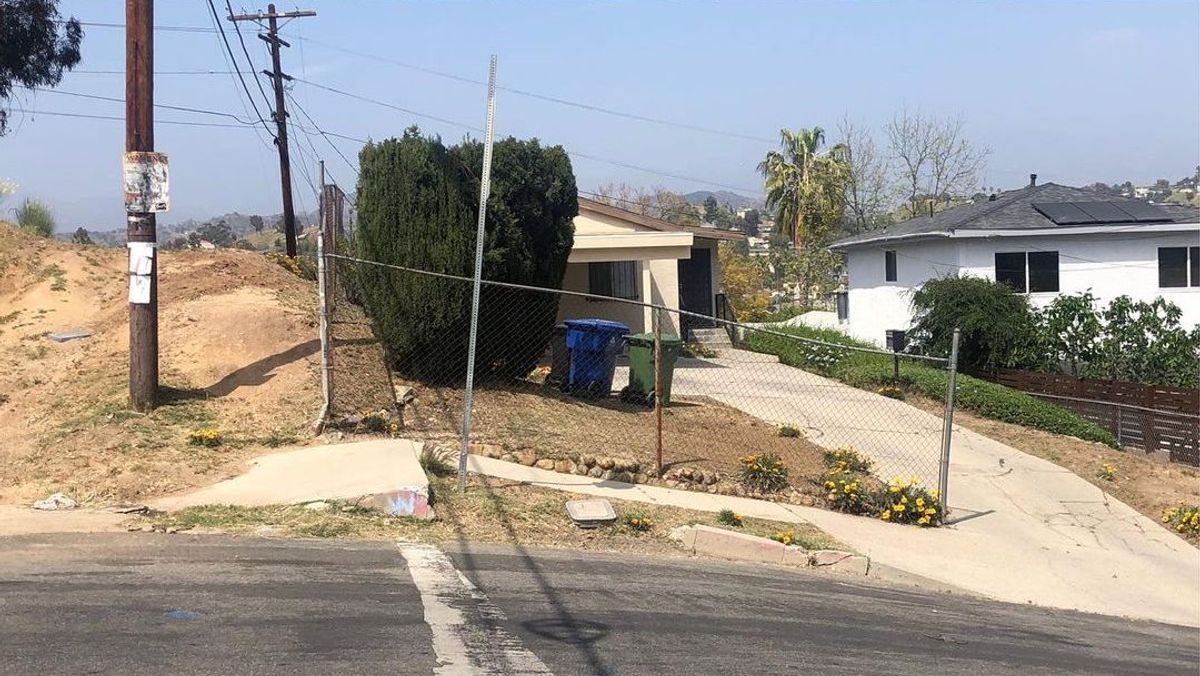 Baltimore Street Ski Jump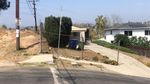 Videos (16)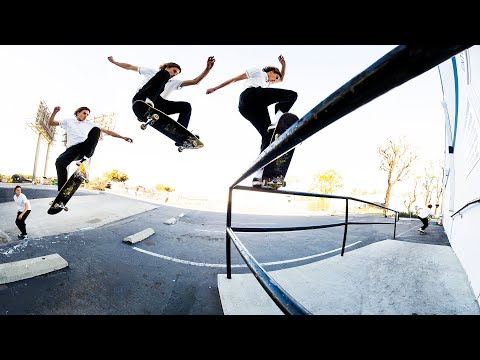 Curren Caples for Vans
ThrasherMagazine
• 6 months ago
Focusing his energy on his home turf, Curren explores LA with a fully formed vision and gets the assist from Louie and Jake on the mission. You've never seen him like this. Keep up with Thrasher Magazine here: http://www.thrashermagazine.com http://www.facebook.com/thrashermagazine http://www.instagram.com/thrashermag http://www.twitter.com/thrashermag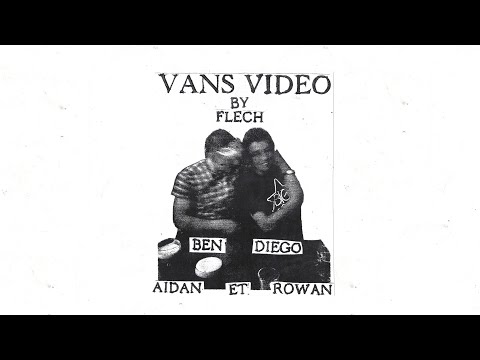 VANS VIDEO By Flech
ThrasherMagazine
• 7 months ago
Each cut brings a new flavor, whether it's Aidan's unpredictable downhills, Rowan's curb-cut magic, Etienne's nonchalant approach or Diego's all-out assault. Mix that with killer cameos and a healthy dose of hijinks and you've got this undeniable hit. Keep up with Thrasher Magazine here: http://www.thrashermagazine.com http://www.facebook.com/thrashermagazine http://www.instagram.com/thrashermag http://www.twitter.com/thrashermag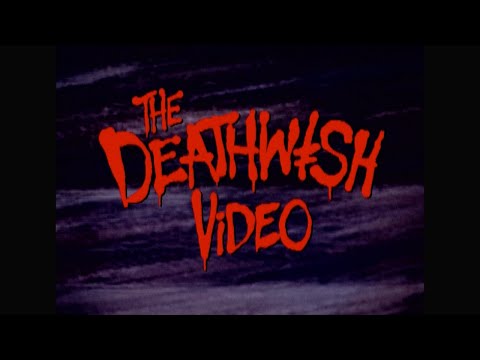 The Deathwish Video
Deathwish Skateboards
• 2 years ago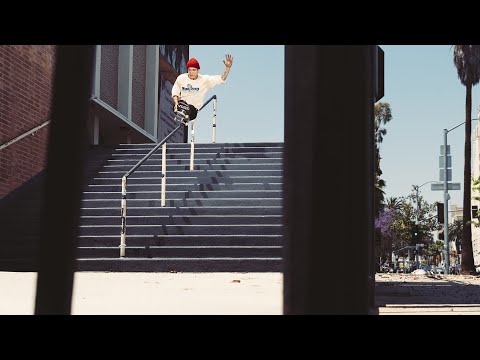 Felipe Nunes' "Limitless" Part
ThrasherMagazine
• 2 years ago
One of the gnarliest to do it, Felipe charges rails and hills head-on and even hits vert with the Birdman. This part smashes through every barrier. Unreal. Keep up with Thrasher Magazine here: http://www.thrashermagazine.com http://www.facebook.com/thrashermagazine http://www.instagram.com/thrashermag http://www.twitter.com/thrashermag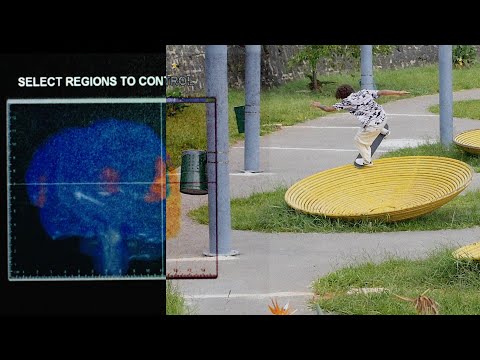 Element Skateboards "E.S.P." Video
ThrasherMagazine
• 2 years ago
Element's young bucks transcend mental barriers, hitting wild rails, springing massive sets and unleashing a global tear from the States to Scandinavia. Expand your mind. Keep up with Thrasher Magazine here: http://www.thrashermagazine.com http://www.facebook.com/thrashermagazine http://www.instagram.com/thrashermag http://www.twitter.com/thrashermag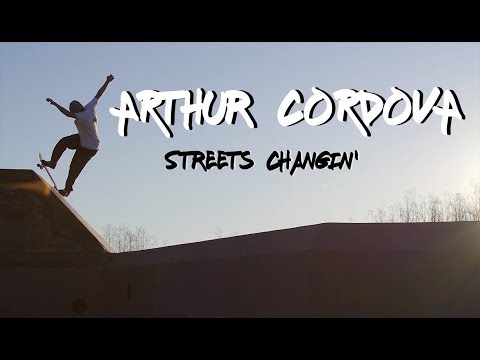 Arthur Cordova | 'Streets Changin' Full Part
The Berrics
• 4 years ago
Next New Wave alum Arthur Cordova hasn't slowed down at all since dropping his last part in 2017. This one's a heater, especially those last two tricks. 2019 is looking good for our guy. Subscribe to The Berrics 👉http://bit.ly/TheBerricsYoutube Daily Videos and more: http://theberrics.com Like The Berrics on Facebook: http://fb.com/berrics Follow The Berrics on Instagram: http://instagram.com/berrics Follow The Berrics on Twitter: http://twitter.com/berrics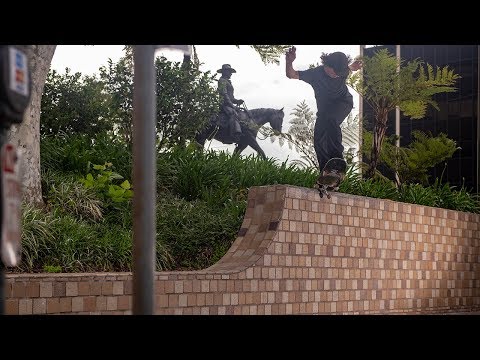 Rough Cut: REAL Skateboards presents Tanner Van Vark
ThrasherMagazine
• 5 years ago
We'll just say it again... Tanner rules! Take a look behind the scenes on the sessions that lead to Tanner Van Vark's Real part from a few months back. Keep up with Thrasher Magazine here: http://www.thrashermagazine.com http://www.facebook.com/thrashermagazine http://www.instagram.com/thrashermag http://www.twitter.com/thrashermag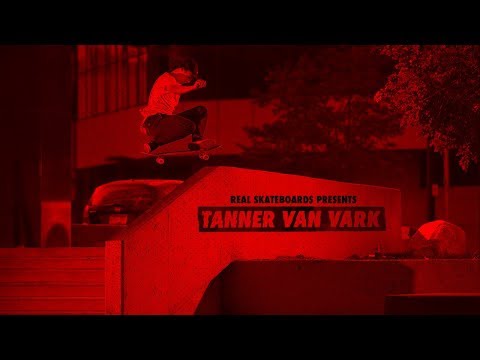 REAL Skateboards presents Tanner Van Vark
ThrasherMagazine
• 5 years ago
Four minutes from Real's newest AM, with guest tricks from Ishod, K-Walks and the crew. Tanner rules. Push play and see for yourself. Keep up with Thrasher Magazine here: http://www.thrashermagazine.com http://www.facebook.com/thrashermagazine http://www.instagram.com/thrashermag http://www.twitter.com/thrashermag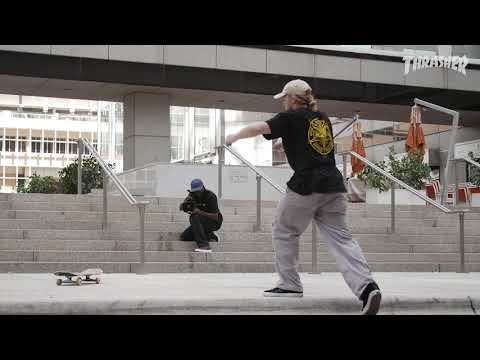 Rough Cut: Jamie Foy's "Deathwish Part One" Part
ThrasherMagazine
• 6 years ago
The Jamie Foy reign of destruction has been an all-out blitz. His recent Deathwish part dropped our collective jaws on the concrete, so here's a journey into how it all came together. Keep up with Thrasher Magazine here: http://www.thrashermagazine.com http://www.facebook.com/thrashermagazine http://www.instagram.com/thrashermag http://www.twitter.com/thrashermag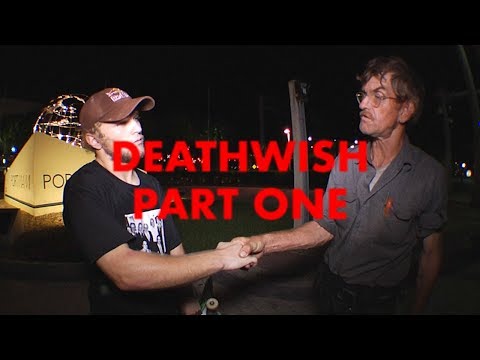 Deathwish Part One: Jamie Foy & Jake Hayes
Deathwish Skateboards
• 6 years ago
Deathwish Part One Starring Jamie Foy and Jake Hayes https://deathwishskateboards.com/ IG: @deathwishskateboards FB: https://www.facebook.com/Deathwishskateboards/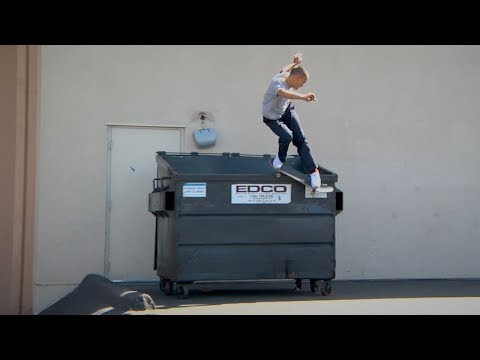 Mason Silva's "Red Balloon" Part
Mason Silva's "Red Balloon" Part. Speed, power, finesse and explosive pop? Check, check, check and check! Mason Silva's Red Baloon part from Element is a hellacious onslaught of powerhouse moves. Now that's how you go pro. Keep up with Thrasher Magazine here: http://www.thrashermagazine.com http://www.facebook.com/thrashermagazine http://www.instagram.com/thrashermag http://www.twitter.com/thrashermag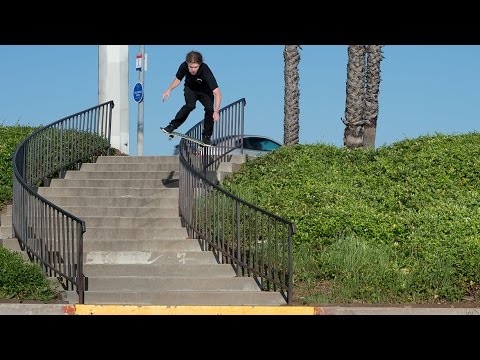 Rough Cut: Taylor Kirby's "Shep Dawgs 5" Part
ThrasherMagazine
• 6 years ago
The part was a barnburner, leaving no doubts about his elevation to the pro ranks. But to truly appreciate the part, you gotta dig into this Rough Cut. Taylor puts in WORK. Keep up with Thrasher Magazine here: http://www.thrashermagazine.com http://www.facebook.com/thrashermagazine http://www.instagram.com/thrashermag http://www.twitter.com/thrashermag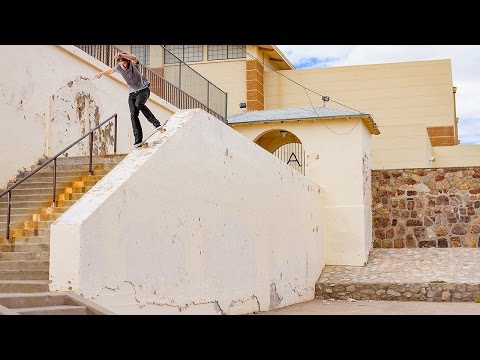 Taylor Kirby's "Shep Dawgs 5" Part
ThrasherMagazine
• 6 years ago
The most electrifying skater from one of the rockin'est crews rolling, you'll know why Deathwish turned Kirby pro before you get to the first guitar solo. Crank this joint to 11 and watch Kirby send it! Keep up with Thrasher Magazine here: http://www.thrashermagazine.com http://www.facebook.com/thrashermagazine http://www.instagram.com/thrashermag http://www.twitter.com/thrashermag
Full Movie: The Deathwish Video - Erik Ellington, Jim Greco, Lizard King
Echoboom Sports
• 7 years ago
In this explosive story of revenge and urban violence, Jim Greco, and Erik Ellington team up with a group of skateboarders who have a change of opinion after their favorite spots are mercilessly knobbed and destroyed by a gang of thugs posing as authority figures. Slash is arrested, Lizard King is assaulted by a skatepark ledge, and Furby's board is stolen. They then turn vigilante as they stalk the mean streets of Los Angeles with Moose and Neen Williams, on the prowl for handrails, gaps and dangerous spots of that nature. The Deathwish Video is an epic and controversial film that is frank and original in its treatment of urban skateboarding and the average citizen's helplessness in dealing with it. Various artists wrote the musical score. And watch for a young Jon Dickson in his film debut as one of the pros. Subscribe to EchoBoom Sports! http://bit.ly/18VxJeD Check out the new http://www.echoboom.tv Like us on Facebook: https://www.facebook.com/echoboomsports Follow us on Twitter: https://twitter.com/EchoBoomSports Follow us on Instagram: http://instagram.com/echoboomsports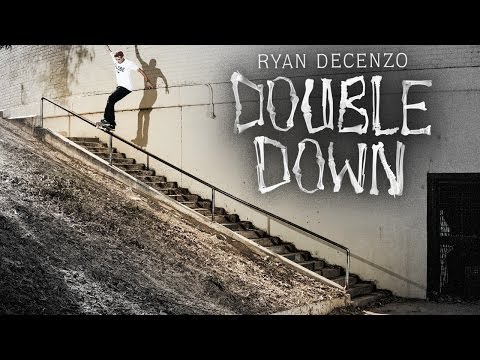 Ryan Decenzo's "Double Down" Part
ThrasherMagazine
• 9 years ago
Ryan has that rare "problem" where he stacks such a firestorm of utterly insane clips that even a skate rat's brain has a hard time comprehending it all. You just have to watch this.
The SB Chronicles Vol. 2: Ishod Wair
nikeskateboarding
• 10 years ago
Ishod Wair's incredible new part from SB Chronicles, Vol. 2. Nike SB's new full-length video The SB Chronicles Vol. 2 is now available on iTunes here: http://georiot.co/nikesbchroniclesvol2 Check out http://www.SBChronicles.com for more information.