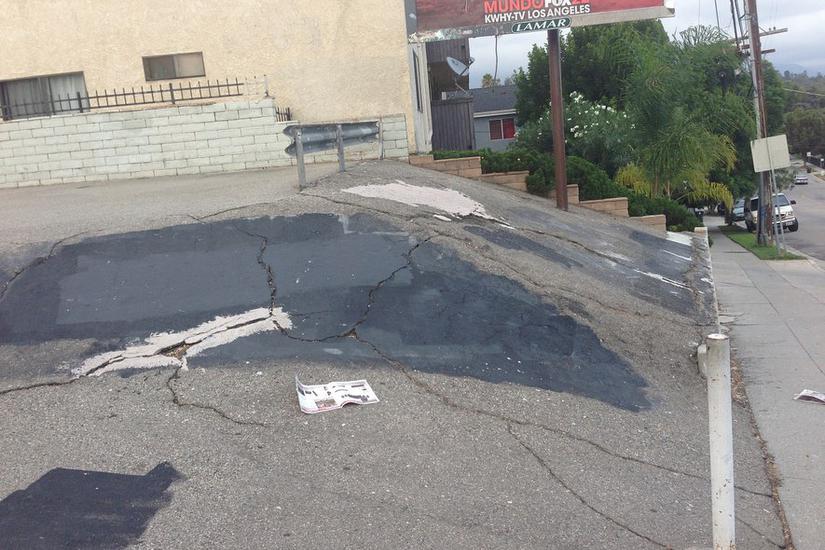 Over Guardrail To Bank
Bank
Up And Over
Hip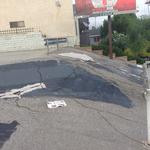 Videos (13)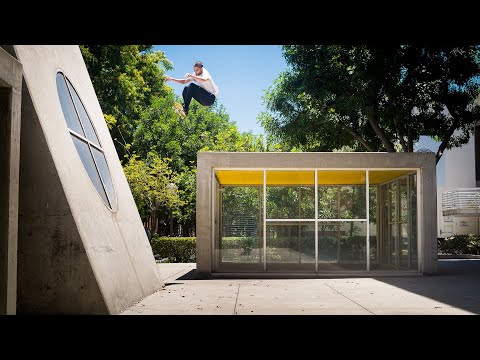 Ryan Townley's "Layers" Part
ThrasherMagazine
• 2 months ago
Ryan rings in the new year with his massive snaps, hellacious boardslides and some world-class wall crawls. Twenty-twenty one is off to a helluva start. Keep up with Thrasher Magazine here: http://www.thrashermagazine.com http://www.facebook.com/thrashermagazine http://www.instagram.com/thrashermag http://www.twitter.com/thrashermag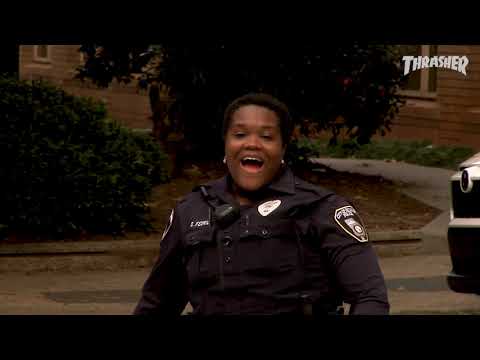 R.I.PCRASH
Worldformation
• 2 months ago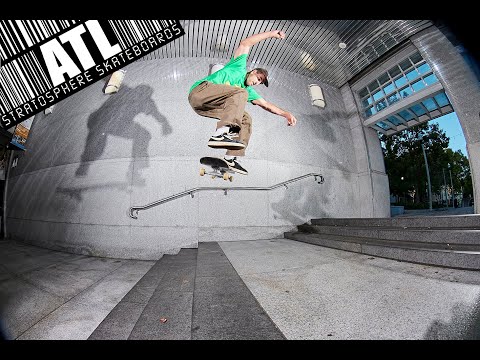 Stratosphere Skateboards "Club Strat" Full Length
Max Yoder
• 3 months ago
Filmed from 2017-2020 CLUB STRAT FILMED AND EDITED BY MAX YODER ART DEPARTMENT CARTER GUTHRIE JASON GUTHRIE RICH ARBITELL ADDITIONAL FILMING ANT TRAVIS JOHN MANFREDI THOMAS TAYLOR TRAVIS GLOVER PAT MCLAIN JUSTIN BROCK DAVID CLARK ADAM ROBO GRANT TAYLOR ELI AWBREY RYE BERES TJ GASKILL RICHARD VINEGAR LOGAN PARSLEY BIRA CANAAN HERNANDEZ TOM CARTER JOHNATHON FLECHAS MIKE GREEN RICHARD QUINTERO RASPA TYLER CICHY MACK SCHARFF DAVID MORICO MIKE SWETT ROHUM DILEY DANIEL POLICELLI TIM FULTON KEI TSURUTA SON TRAN LANDON GIBSON JOURDYNN SHERMAN SEMMES WATSON DJ FARI CHRIS GREGSON SKATERS FEATURED IN ORDER OF APPEARANCE PAT MCLAIN NYREE MORRISON TYREEK MORRISON DAVIS EMORY AKOBI WILLIAMS SAM BUXTON JUSTIN BROCK HARRY CALACIO KURTIS KROCKER DOWN HOME ALF ELDER BEN KILMARX JUDAH BUBES YOSEF BUBES ELLIAS KITT ZACHARIAH KITT TYLER PACHECO JOHN ALDEN SEMMES WATSON JAKE ANDERSON SCOTT POUNCY JEREMIAH BABB MARLON GARCIA PEDRO DELFINO DAVID MORICO ROWAN ZORILLA RAVEN TERSHY CODY CHAPMAN SIMON BANNEROT RANEY BERES ISHOD WAIR NICK HOGAN SANTI MENENDEZ NICK MINUTELLI BRENDAN LAGNA CARTER GUTHRIE MAX KRUZEL COLLIN PROVOST JAIRUS BROWN JUSTIN HEARN VINCENT ALVAREZ DEE OSTRANDER MIKE SWETT ANDREW EDGE KYLE WALKER DAVE ALLEN MATT JORDAN BONESAW GRAHAM BICKERSTAFF DAVID LAMB TROY COBUCCI JARED MCKNICKEL JIMMY O'BRIEN SHAWN COFFMAN GRAEM KINSELLA JOSH VILES JED DAVIS KAMAL STODDARD JASON GUTHRIE PHIL STRICKLE PEYTON BARTLETT SEAN STOCKTON TRAVIS GLOVER ZEKE LOGAN DAVID CLARK RYAN CLARK GRANT TAYLOR THOMAS TAYLOR KEVIN BRADLEY DAN PLUNKETT THANK YOU THRASHER MAGAZINE DLXSF MONSTER NIKE SB INDEPENDENT TRUCKS PS STIX SOUTH CENTRAL VELOCITY PRINTING EL MYR OUR CUSTOMERS OUR FAMILY SUPPORT YOUR LOCAL SKATESHOP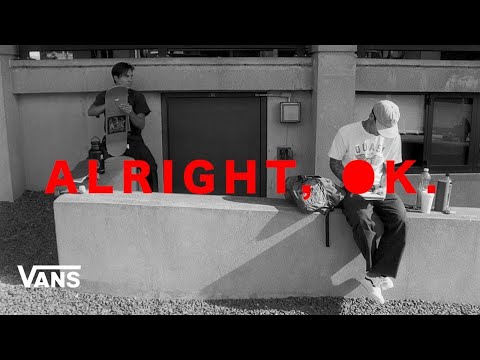 Vans Skateboarding Presents: Alright, Ok | Skate | VANS
Vans
• 3 months ago
Vans Skateboarding proudly presents Alright, OK, a new skate film featuring global signature team riders Elijah Berle and Gilbert Crockett, with a special guest appearance by Justin Henry. Directed by acclaimed filmmaker Greg Hunt—whose talent brought to life Vans' first full-length skateboarding video, PROPELLER—Alright, OK is yet another masterpiece, encapsulating an epic labor of love by pro Elijah Berle, who worked tirelessly over two hard years to land arguably the best tricks of his career. Elijah shares the screen with Vans teammate and Richmond native, Gilbert Crockett, whose contrasting, eccentric style flows alongside Elijah's timeless form like yin to yang. Director Greg Hunt reunites the two for the first time since the release of Vans PROPELLER in 2015, finding skate spots from all over the globe in Australia, New Zealand, Spain, Portugal, New York and their home states of Virginia and California. Skateboarding has a gift of bringing together the most unlikely people from around the world, through the love of the simple act of rolling. A video by Greg Hunt. Cinematography by:Greg Hunt Will Rosenstock Cody Green TJ Gaskill Kevin O'Dell Joseph Charlton Learn more about the film at Vans.com/alrightok Music Credits: Original score by Reverend Baron "Cream of Gold" Performed by Pavement Courtesy of Matador Records "Fallin' Rain" Performed by Link Wray Courtesy of Republic Records under license from Universal Music Enterprises "In Dreams" Performed by Roy Orbison Courtesy of Sony Music Entertainment "B Uno" Performed by Reverend Baron Courtesy of Reverend Baron "B Dos" Performed by Reverend Baron Courtesy of Reverend Baron "B Tres" Performed by Reverend Baron Courtesy of Reverend Baron SUBSCRIBE: http://bit.ly/1aIFFTY About Vans Skate: Videos from the Vans Skate Team. Skate Team Members: Anthony Van Engelen, Gilbert Crockett, Chima Ferguson, Geoff Rowley, Tony Trujillo, Kyle Walker, Andrew Allen, Chris PFanner, Curren Caples, Daniel Lutheran, Dustin Dollin, Elijah Berle, Omar Hassan, Pedro Barros, Lizzie Armanto, Rowan Zorilla, Ronnie Sandoval, Chris Russell, Christian Hosoi, Jeff Grosso (R.I.P.), John Cardiel, Ray Barbee, Steve Caballero, Tony Alva Discover more Vans Skate Content: http://bit.ly/1NnIqeo Connect with Vans Skate: http://bit.ly/2ciueLk Tumblr: http://bit.ly/2bSRbVO Instagram: http://bit.ly/2cukY92 Twitter: http://bit.ly/2c6AsxZ Connect with VANS: http://bit.ly/1uPubcu Facebook: http://bit.ly/29CDdc4 Twitter: http://bit.ly/29AT0Gz Instagram: http://bit.ly/29wXHB5 Pinterest: http://bit.ly/29tf1Gs Tumblr: http://bit.ly/1Rjvlt7 About Vans: Vans®, a VF Corporation (NYSE: VFC) brand, is the original action sports footwear, apparel and accessories brand. Vans® authentic collections are sold in 84 countries through a network of subsidiaries, distributors and international offices. Vans® has over 2,000 retail locations globally including owned, concession and partnership doors. The Vans® brand promotes creative self-expression in youth culture across action sports, art, music and street culture and delivers progressive platforms such as the Vans Park Series, Vans Triple Crown of Surfing®, Vans Pool Party, Vans Custom Culture, and Vans' cultural hub and international music venue, House of Vans. Vans Top Athletes: Anthony Van Engelen, Geoff Rowley, Kyle Walker, Chima Ferguson, Gilbert Crocket, Tony Trujillo, Elijah Berle, Rowan Zorilla, Lizzie Armanto, Joel Tudor, Leila Hurst, Nathan Fletcher, Dane Gudauskas, Tanner Gudauskas, Patrick Gudauskas, Mikey February, Dakota Roche, Scotty Cranmer, Kevin Peraza, Dennis Enarson, Larry Edgar, Angie Marino, Jake Kuzyk, Hana Beaman, Mary Rand. Vans Skateboarding Presents: Alright, Ok | Skate | VANS https://www.youtube.com/user/VansShoes66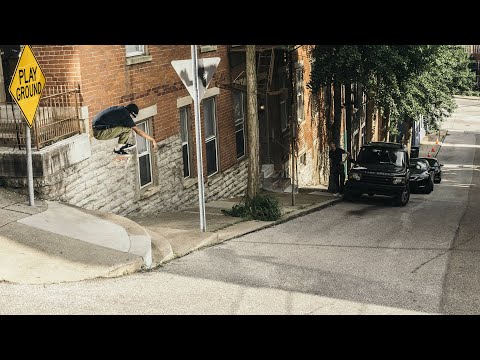 Darius King's "Alien Workshop" Part
ThrasherMagazine
• 5 months ago
The Sect welcomes its newest inductee, as he pulverizes pristine LA spots and crushes some Ohio crust. Keep up with Thrasher Magazine here: http://www.thrashermagazine.com http://www.facebook.com/thrashermagazine http://www.instagram.com/thrashermag http://www.twitter.com/thrashermag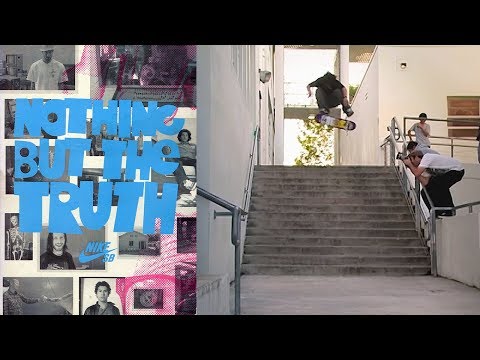 Nike SB "Nothing But The Truth" (2007)
Skate Video Vault
• a year ago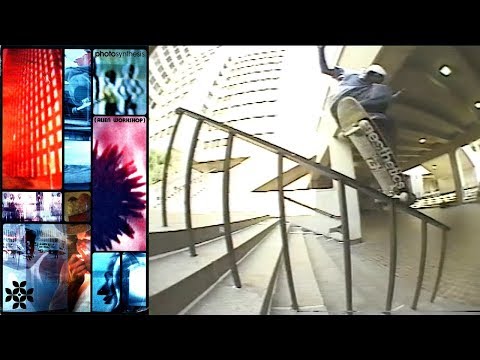 Alien Workshop "Photosynthesis" (2000)
Skate Video Vault
• a year ago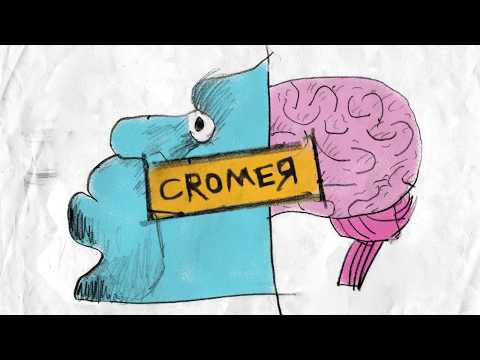 Brad Cromer : Let's Skate Dude (LSD)
Krooked Skateboarding
• a year ago
Brad Cromer's part in Let's Skate Dude (LSD)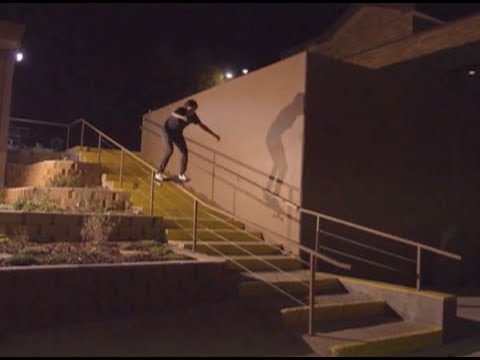 Debauchery 2
Kevin Ferman
• 2 years ago
Filmed and edited by Kevin Ferman Featuring: Chris Weissmann Victor Aceves Michael Buchheit Nicky Harris Gage Boyle Bryant Chapo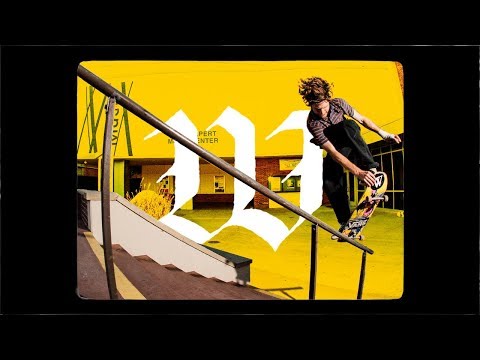 Steve Mull's "Toxic Planet" Part
ThrasherMagazine
• 2 years ago
A lot of creative skating lacks an element of danger. Steve Mull's skating, however, is equal parts inventiveness, spontaneity and straight-up gnar. If you don't like this part you're probably afraid of having fun. Power to the Planet! Original music by Cobra Man: http://www.goner-records.com/artist/cobraman/ Keep up with Thrasher Magazine here: http://www.thrashermagazine.com http://www.facebook.com/thrashermagazine http://www.instagram.com/thrashermag http://www.twitter.com/thrashermag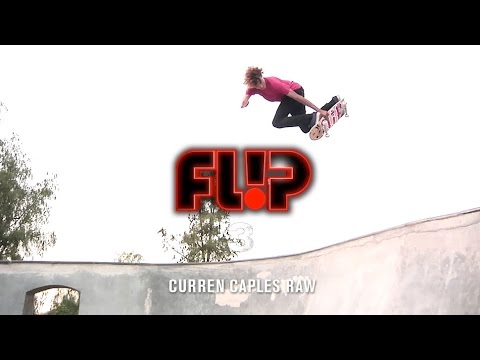 Curren Caples Flip '3' Raw - TransWorld SKATEboarding
Transworld Skateboarding
• 7 years ago
Curren Caples is next up for the raw edit treatment. This edit has some extra tricks that weren't in his Flip 3 part, too!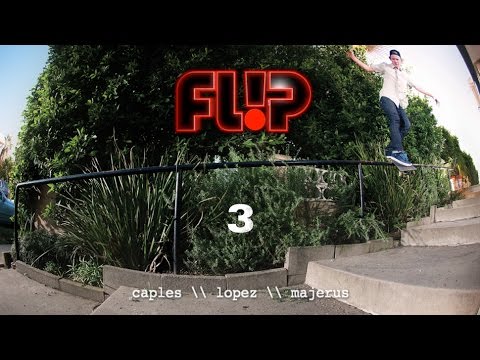 Flip '3'
Transworld Skateboarding
• 7 years ago
Along with Alec Majerus, who just recently joined Louie Lopez and Curren Caples in the pro ranks, the trio filmed together for Flip's latest video offering simply titled 3. Directed and filmed by Arto Saari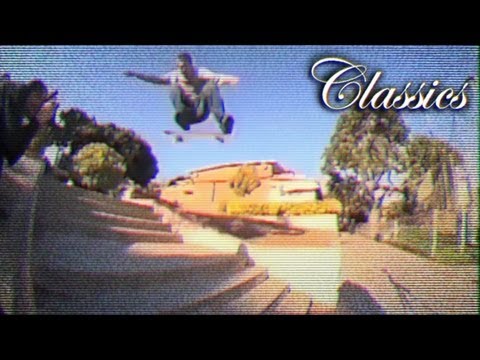 Classics: Matt Beach, "Can't Stop"
ThrasherMagazine
• 9 years ago
It's easy to call a skater "underrated," but there's not many overlooked guys who've put out a part like this one. Silas introduces a classic from The Firm's 2003 vid.