/
/

Dag Hammarskjöld Plaza - Pop Out Hubba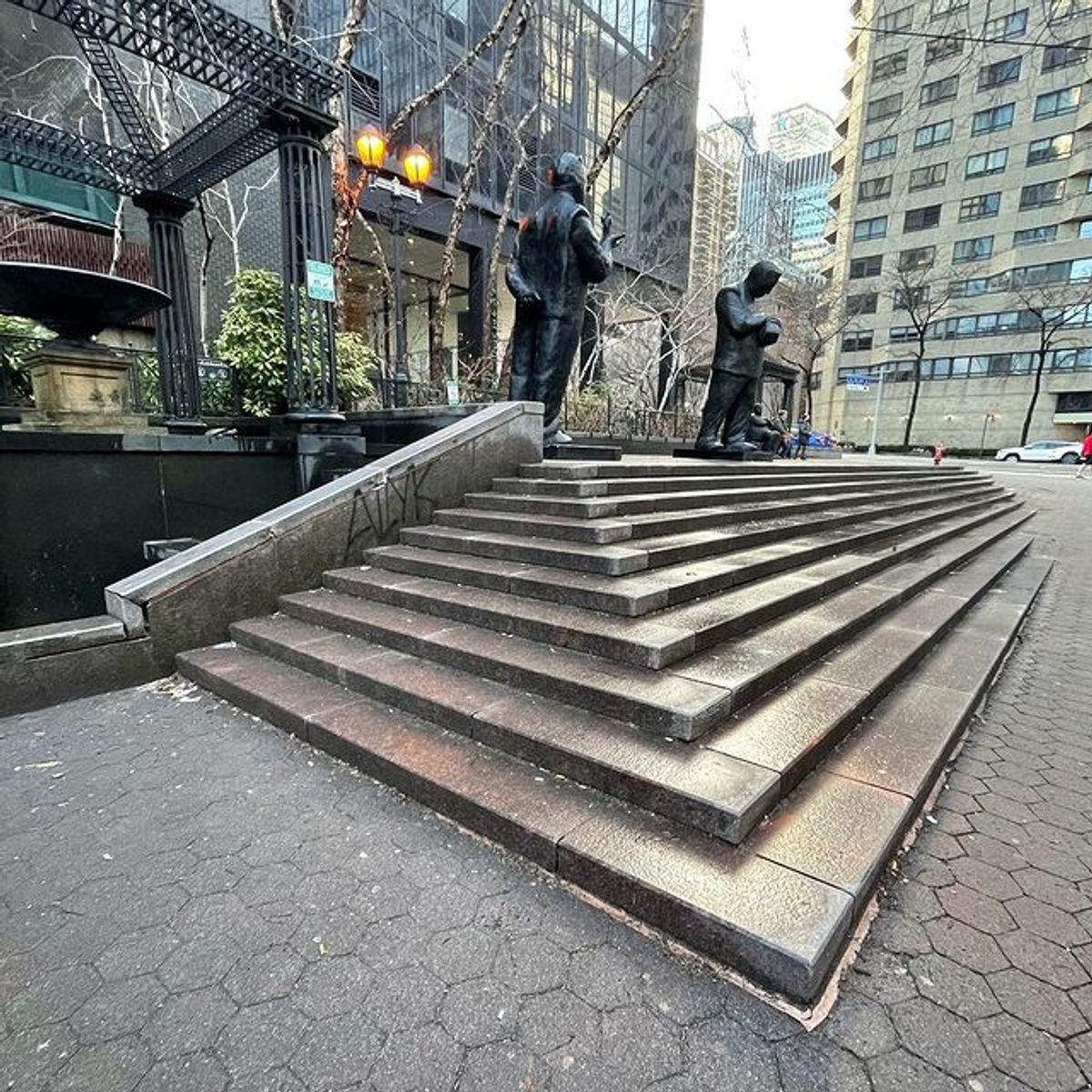 Dag Hammarskjöld Plaza - Pop Out Hubba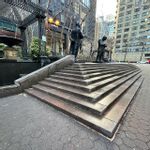 Videos (12)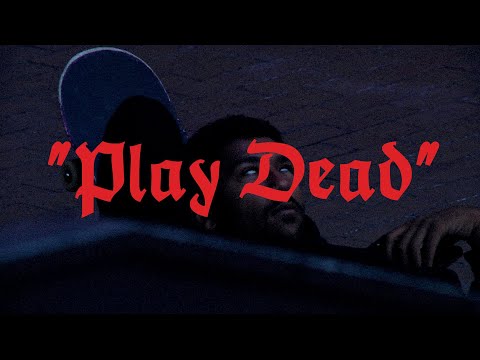 "Play Dead"
Directed by William Strobeck. The video features Tyshawn Jones, Kader Sylla, Ben Kadow, Troy Gipson, Sully Cormier, Seven Strong, Kris Brown, Nik Stain, Auguste Bouznad, Caleb Barnett, Aidan Mackey, Rowan Zorilla, Vincent Touzery, Sean Pablo, Sage Elsesser, Beatrice Domond and Mark Gonzales. Filmed by William Strobeck, Johnny Wilson, Alex Greenberg and Ryan Garshell.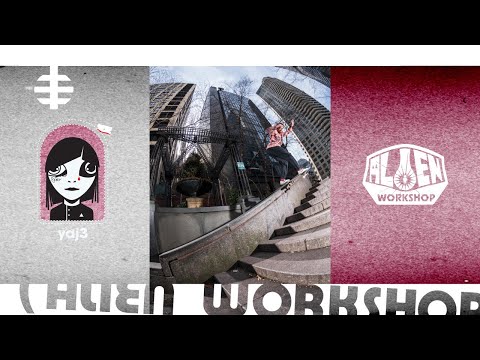 yaj3
Alien Workshop
• 25 days ago
Yaje Popson E-girl deck available in stores and online now. filmed by RB Umali Greg Navarro Andy Licardi Edited by Andy Licardi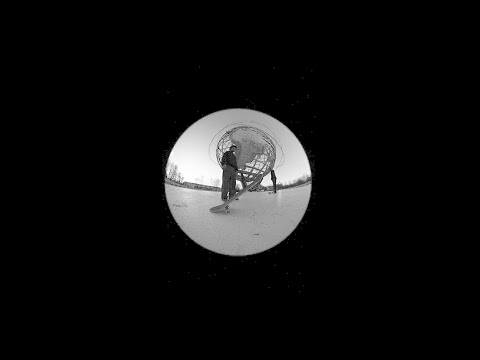 be honest
nicolas marti
• 4 months ago
our 2021 video following all those days nyc (jan 21) texas (feb-aug 21) nyc (sep 21-feb 22) featuring in order of appearance alan bell travis lewin isaac white chase walker zak anders nico marti treveon wade reese barton max jang christian sanchez cosmo martinez max browne austin amelio daniel rozenberg frankie heck michael tang luke mendez john pankus mauricio renteria matt cooper keegan mccutchen tony gomez wade mullendore luke graffis gavin farmer matthew martin jace maupin neil herrick jacob lemonds amin sharif kalman ocheltree jasper stieve composed by nicolas marti filmed by nicolas, alan, travis, paul kim, max taylor, zac switzer, and chase walker thank you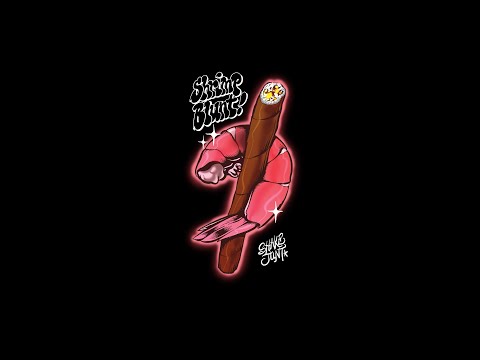 Shake Junt & Hijinx Net Present "SHRIMP BLUNT"
HIJINX Net
• 8 months ago
The new Shake Junt SHRIMP BLUNT video premiers March 17 at 8pm PT exclusively on Hijinx Net. Join this channel to get access to perks: https://www.youtube.com/channel/UC8X6lWtSILREl2qV96fohTA/join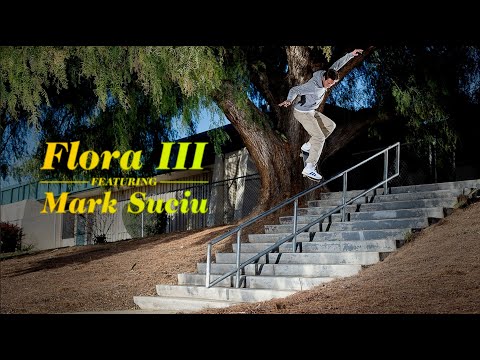 "Flora" Episode 3: Mark Suciu
ThrasherMagazine
• a year ago
Mark and Justin return to The Bay for an unreal performance that pushes the physical, mental and creative limits of skateboarding, culminating in a dizzying spectacle of handrail achievements. Keep up with Thrasher Magazine here: http://www.thrashermagazine.com http://www.facebook.com/thrashermagazine http://www.instagram.com/thrashermag http://www.twitter.com/thrashermag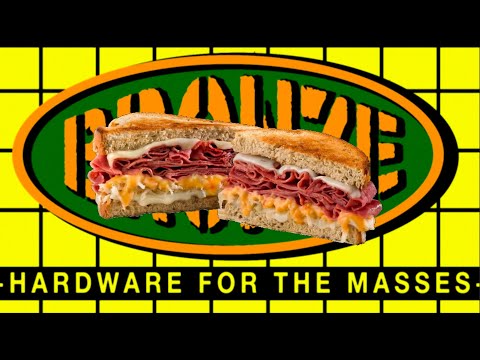 ***THE REUBEN*** (OFFICIAL VIDEO) (HIGH DEFINITION) [BRONZE56K HARDWARE EXCLUSIVE] {VERY RARE}(2K21)
http://www.bronze56k.com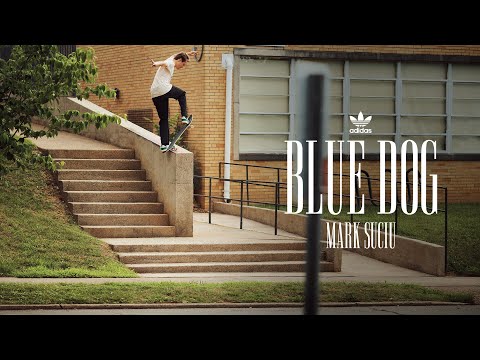 Mark Suciu's "Blue Dog" Adidas Part
ThrasherMagazine
• a year ago
Mark and his Verso co-collaborator Justin Albert get the band back together to bang out another insane part. Firing off at Pier 7 and going absolutely nuts in New York, Suciu leaves no doubt that he's one of the best. Keep up with Thrasher Magazine here: http://www.thrashermagazine.com http://www.facebook.com/thrashermagazine http://www.instagram.com/thrashermag http://www.twitter.com/thrashermag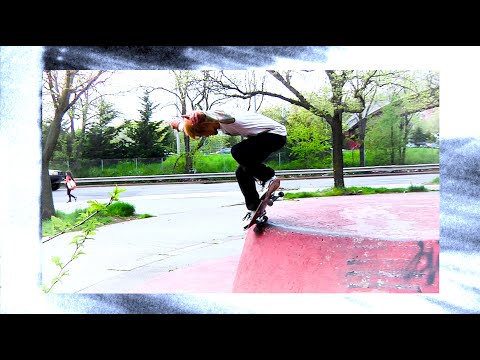 RESPECTFULLY
Chase Walker
• a year ago
RESPECTFULLY FULL VIDEO presented by Late Night Stars filmed and edited by Chase Walker ig: @chasewalk3r ~ Intro Montage ~ Zak Anders Trung Nguyen Chase Walker Jb Garcia Rowan Liebrum ~ ZAK ANDERS FULL PART ~ ~ Montage #1 ~ Nico Marti Alan Bell Zak Switzer Patrick Woodling Davis Emory Morgan Calcote Jordan Shikle Eddie Siegfried Kevin Kardas Taylor Jacko Oscar Romero ~ Montage #2 ~ Brian Gonterman Max Taylor Justin Reno Matt Munson Dustin Eggeling Jb Garcia Jace Maupin Greg Mo Zach Mcbride ~ TRUNG NGUYEN FULL PART BANGER ~ Ben Sendukas ~ Video by ~ Chase Walker ~ Additional Filming ~ Trung Nguyen Nico Marti Diego Donnival Rowan Liebrum ~ Graphics ~ Zak Anders Ben Sendukas MUSIC ~Intro Montage~~ Double Knee - A Better Time Than Never Zak Anders #1 Skourge - Condemned Zak Anders #2 Washed Out- Theory Remix Homies Montage #1 Fear - Luggage Homies Montage #2 Til Tuesday - Sunday Homies Montage #3 Double Knee - You've Given Too Much Trung Nguyen Deftones - Pink Maget Banger + Credits Natalie Imbruglia - TORN Special Thanks All Late Night Stars Affiliation Crazy Skateboards Roger Skate Co. Cellies NYC Easy Lover Bar BK All the homies :) NYC Skateboarding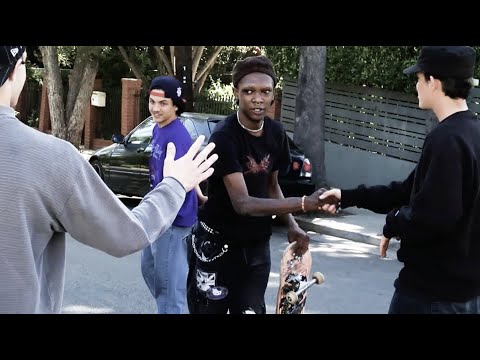 EC III
EC III ecmelodi.com @ecmelodi on Instagram FEATURING Davis Emory Akobi Williams Judah Bubes Ellias Kitt Pete Simpson Yosef Bubes Zach Kitt Stephen Ostrowski Carter Wood Toby Bennett Evan frog skater Julian Jennings Brandon Starr Coles Bailey Mark ward Chris grant Andrew Reynolds Efron Danzig Kyota Umeki Luca Ettore Luke Blovad Pat Cannon O'Connor Nelson Lucas Bin Amin Sharif Filmed and edited by Eli Awbrey Puppets by Cole Montminy Additional Filming by Felix Soto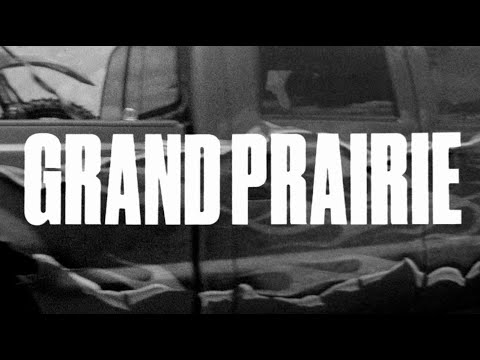 GRAND PRAIRIE
QUASI SKATEBOARDS
• 2 years ago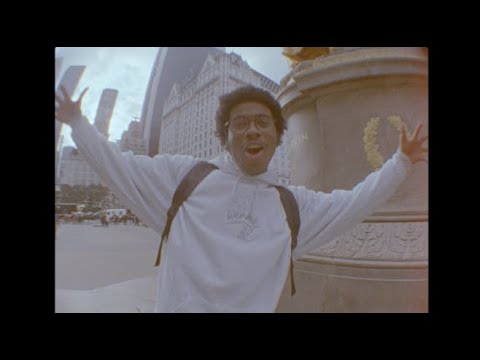 THE HARDBODY VIDEO
HARDBODY SKATEBOARDING
• 2 years ago
http://hardbody.nyc HARDBODY A Film by Emilio Cuilan IN ORDER OF APPEARANCE: ANTONIO DURAO ANDRE PAGE JOSH VELEZ CONNOR CHAMPION KEVIN TIERNEY BEN BLUNDELL FRANCO GENESIS EVANS ADAM ZHU JASON BYOUN JOSH WILSON DANNY DIPALO CHACHI MASERATI VICTOR BELTRAN CRISTIAN CARABALLO KYOTA UMEKI COLES BAILEY YAJE POPSON BILLY MCFEELY JOSEPH DELGADO SHAWN POWERS ADDITIONAL FILMING BY: NICK V. MARC O. SAM M. KEITH D. MUSIC IN ORDER OF SOUND: J. ALBERT - ANGEL, DJ ARMOK - BLOOD FEAST, DJ ARMOK - VICTIM, DELROY EDWARDS - WHATS YOUR HOOD LIKE, YVES TUMOR - CHERISH, RHYTHM AND SOUND - NO PARTIAL, ONYX COLLECTIVE - QUARANTINE 3, DEMDIKE STARE - STITCH BY STITCH, UNCLE BAMMO - GRABBA, DELROY EDWARDS - BUSHWICK BETTY, DELROY EDWARDS - 10th AVE, OMO IGI - HANGING OUT THE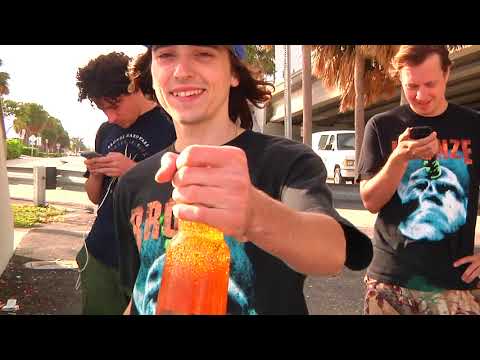 ***2020*** (OFFICIAL PROMO) (BRONZE56K HARDWARE FOR THE MASSES) *HIGH DEF* [THANKS FOR WATCHING]
BRONZE56K.COM MARK HUMIENIK X BERT X IAN MCGRAW X FREDDY X DICK RIZZO X GRADY SMITH X WILL MARSHALL X JORDAN TRAHAN X ADRIAN VEGA X DANNY DIP X BUGGY X JACOPO X B CARROLL X MANCHILD X BRAD CROMER X CUZ X NICK MATTHEWS X DANE BARKER X CHACHI X JOHN SHANAHAN X SHAUN PAUL X BIG MIKE X DOUGIE X JOSEPH DELGADO X SHAWN POWERS X ROB GONYON X KEVIN DAVIS X BILLY MCFEELY X JED ANDERSON X PHIL RODRIEGUEZ X JOSH WILSON