/
/

Battery Park City 9 Stair / Wall Rail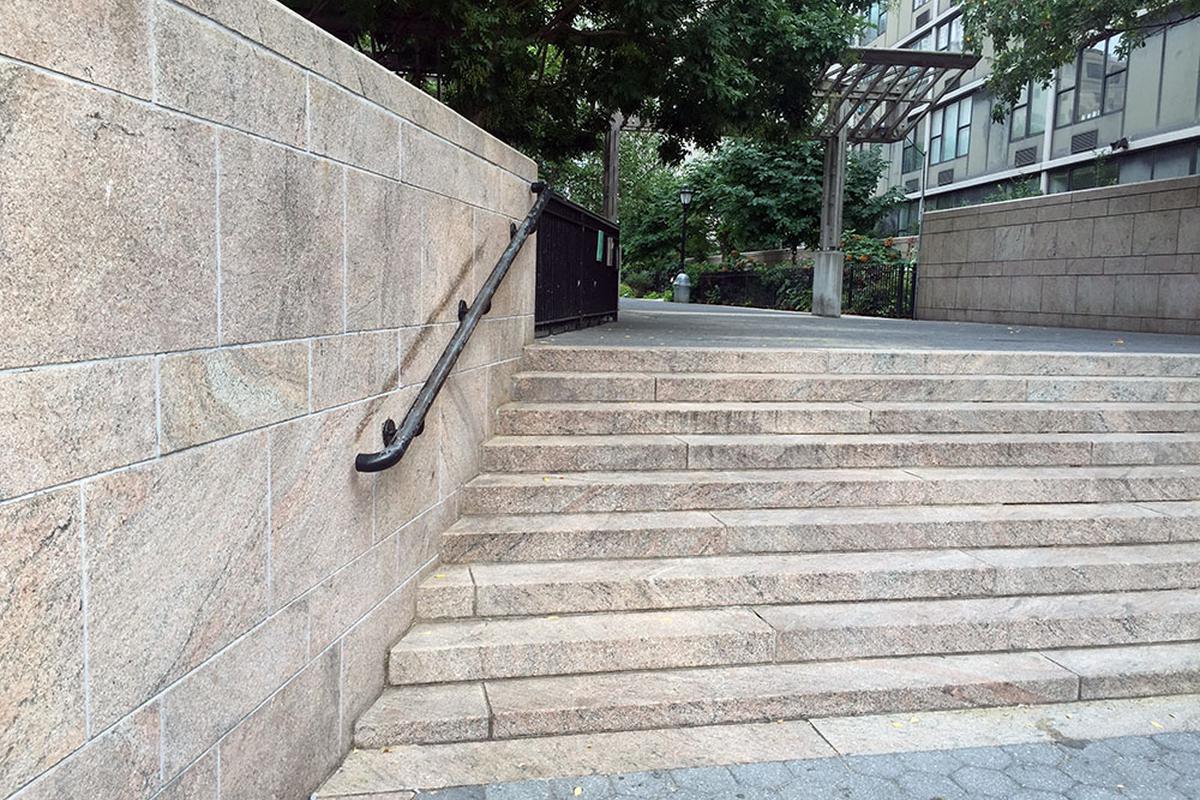 Battery Park City 9 Stair / Wall Rail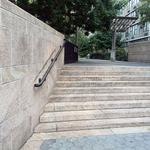 Videos (10)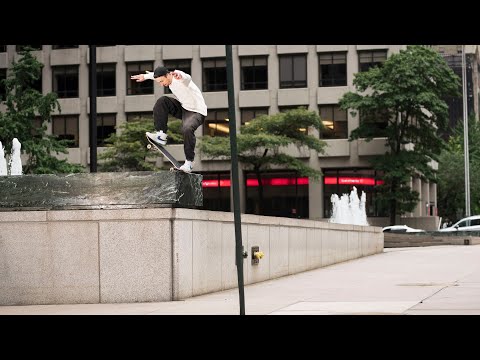 Walker Ryan's "Textures" Part
ThrasherMagazine
• 19 days ago
After wrangling every spot on Wilshire, Walker launches an international tour de force, weaving well-versed lines in the Mediterranean with an unreal assault on NYC's iconic steps. This one is loaded from start to finish. Keep up with Thrasher Magazine here: http://www.thrashermagazine.com http://www.facebook.com/thrashermagazine http://www.instagram.com/thrashermag http://www.twitter.com/thrashermag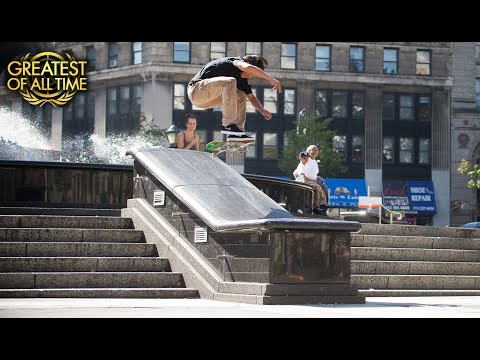 P-Rod, Malto And The Mountain Dew Team In NYC
The Berrics
• 2 years ago
In 2014 we teamed up with Mountain Dew to produce our most ambitious project to date: The Berrics' NYC Week. Over the course of a month we interviewed local skaters, gave some shine to local emerging—and legendary—brands, and generally just discovered why New York is considered that "city that never sleeps." We capped off the week of NYC content with a fantastic six-minute street edit featuring team riders Paul Rodriguez, Sean Malto, Keelan Dadd, Boo Johnson, and more. Watch the video, back by popular demand, here! Watch more of our 'Greatest Of All Time' videos here: https://bit.ly/Berrics_GOAT Subscribe to The Berrics: http://bit.ly/TheBerricsYoutube Daily Videos and More: http://theberrics.com Shop The Canteen! 👉https://canteen.theberrics.com/ Like The Berrics on Facebook: http://fb.com/berrics Follow The Berrics on Instagram: http://instagram.com/berrics Follow The Berrics on TikTok: https://www.tiktok.com/@berrics? Follow The Berrics on Twitter: http://twitter.com/berrics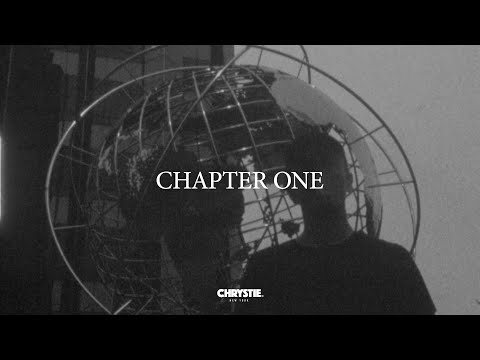 "Chapter One"
Chrystie Newyork
• 4 years ago
"Chapter One" is the first skateboard video directed/produced by founders of Chrystie NYC, Pep Kim and Aaron Herrington. The video features Kai Hillebrand, Alexis Sablone, Brett Weinstein, Shane Farber, John Baragwanath, Johnny Purcell, Kaue Cossa and Aaron Herrington. Running time of 24 minutes.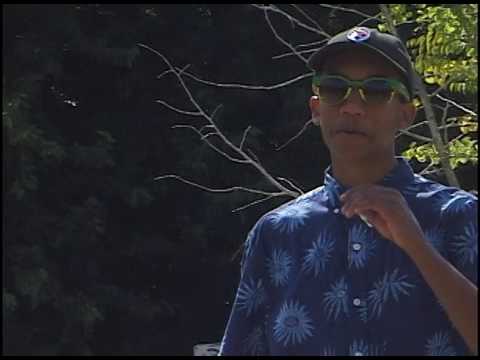 THE BOT VIDEO
FILMED AND EDITED BY EWAN CREED WATCH WITH HEADPHONES FEATURING(IN ORDER OF APPEARANCE) KENDRICK SHOJI MECCA JIHAD MSHAKA MORRIS JORDAN STANTON RON BARTLETT THOMAS JUDE JUDAH BUBES MIKE FAVA NOE HORIWAKI LUKE LENSKI JORDAN STANTON EWAN CREED MASON WISE CHARLES KODER KEI TSURUTA JAMES WELLS KYOTA UMEKI AKOBI WILLIAMS LUKE REGNE MOTOKI SUGINO RYAN CHISHOLM BILLY ZHANG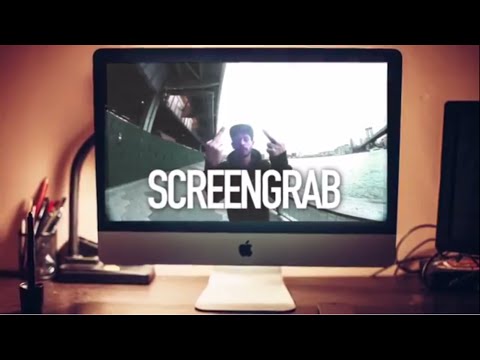 SCREENGRAB - FULL HD SKATEBOARDING VIDEO BY TOM GORELIK
veganxbones
• 7 years ago
Skateboarding video by Tom Gorelik SUBSCRIBE HERE: http://bit.ly/1bMwCCa Screengrab is the latest video from Tom Gorelik a.k.a. Russian Bob. Features a part from Troy Stilwell, Quartersnacks' favorite below-drinking-age caucasian skateboarder. Featuring parts from Ryan Santiago, Kasper Bejoian, Kozo Cavalcanti, David Nelson-Hospers, Chris Pierre-Jacques, Troy Stilwell, and Garret Daly. After being told that a local theater couldn't have any more skate video screenings because 'the staff couldn't handle them anymore,' Tom Gorelik premiered his newest video, Screengrab, by projecting it onto the wall of a handball court underneath the Manhattan Bridge. Now, this is downtown Manhattan in 2015, where the powers that be are very particular about what goes down in public places. When the parks department rolled up, I knew it was done. Nothing. Maybe Kozo Cavalcanti's massive snap deterred them. Ten minutes later a squad car slowed down curiously and I really knew it was done. Nothing. I guess they were impressed by Garret Daly's hurricanes. Or maybe they just didn't mind the conglomeration of fifty or so people—skaters, a surprising number of non-skateboarding girls, and a few old neighborhood locals, crowded around a generator with a speaker and a projector propped up on an overturned trash can. Fuck yeah, New York's still got it. As I felt the crisp October air and heard sounds of trains and traffic on the bridge, I felt the very real, vivid rush of nights passed with that same devil-may-care attitude out in the streets. I watched as a cast of mostly up-and-coming rippers did their thing in those very same streets, with a bit of out west—Massachusetts and California, it's all west from here—thrown in for good measure. I haven't seen so much Seaport ledges in one video, but given the variety of tricks on them, I didn't mind one bit. Two people did tricks that involve shimmying over an obstacle on a ledge they were on. And I dare you to try that no-comply shove it to cross-legged landing. At just twenty minutes in length, the video was able to be looped twice before the cops finally paid a real visit, busting one poor soul who was pissing in the corner because he had an unpaid ticket for being in a park after dark. Fuck, New York's still got it. Watch this then hit the streets for everyone in the Tombs who can't.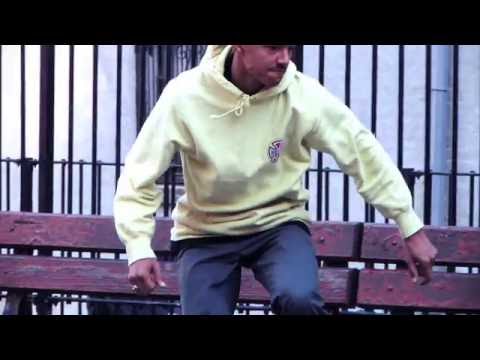 JOYRIDE.
william strobeck
• 8 years ago
sex kitten/JOYRIDE. 2014@WILLIAMSTROBECK (ADDITIONAL FILMING) LOGAN LARA BENNY MAGLIANO MIKEY ALFRED COOPER WINTERSON JASON HERNANDEZ MATT SCHLEYER *FEATURING* JR "HELLCHILD" TYSHAWN JONES SAGE ELSESSER SEAN PABLO NA-KEL SMITH KEVIN BRADLEY AIDAN MACKEY BEN KADOW LUCIEN CLARK BLONDEY MCCOY DYLAN RIEDER BRYAN HERMAN AVE DILL THEBE CAMILLE ROWE MARK GONZALES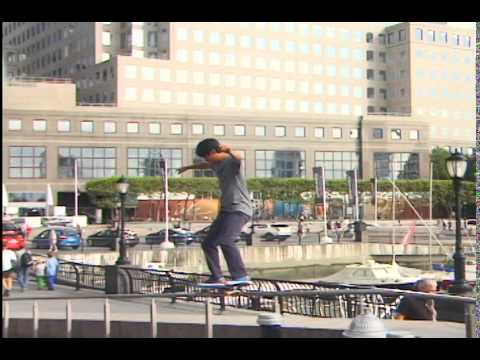 Julian Lewis "MERICA"
Nolan Zangas
• 9 years ago
Buy MERICA here:http://mericavideo.bigcartel.com/products Julian lewis's part from the full length video "MERICA" Filmed and edited by Nolan Zangas I do not own the rights to this song.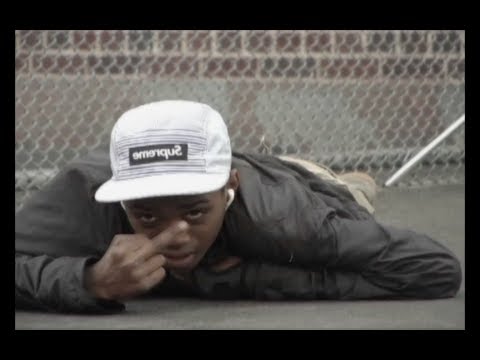 Tyshawn Jones & Frankie Spears 2012 Part
mattschleyer
• 10 years ago
Frankie Spears and Tyshawn Jones excerpt from Matt Schleyer's 2012 Full Length buy the full video here: http://www.downwopp.com/skateboarding/?product=the-schleyer-video follow on Instagram: @ny_tj @skatinfrank @mattschleyer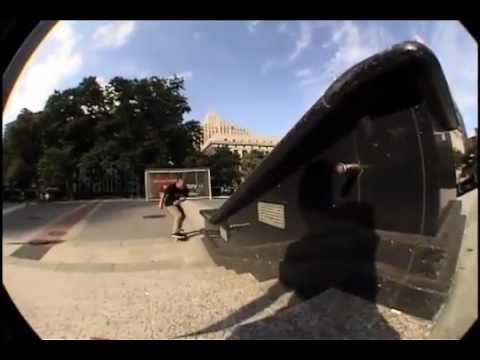 Joey Tookmanian
ATMversion7
• 11 years ago
5boro Join or Die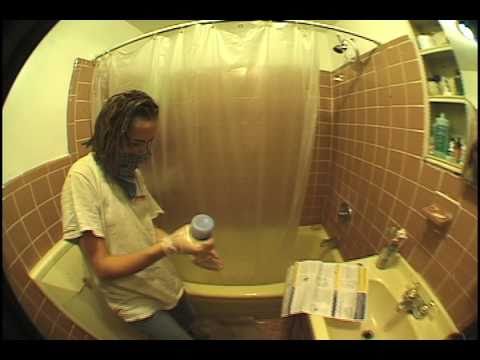 sister
william strobeck
• 12 years ago
twothousandten © William Strobeck