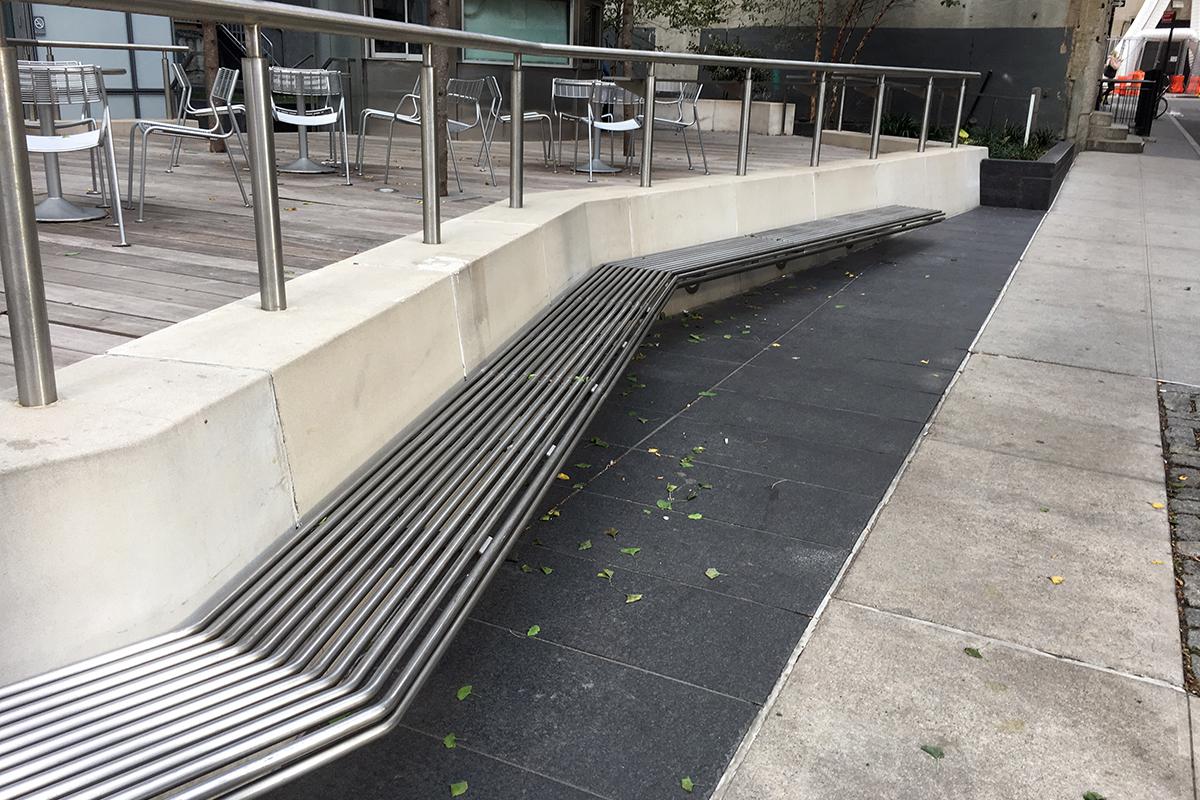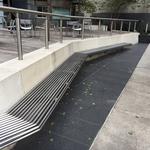 Videos (8)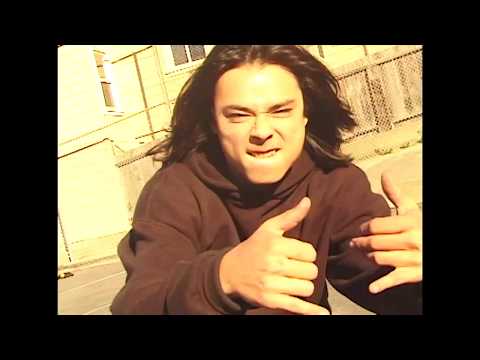 Deep Fried "Undercooked"
Featuring: Dustin Partridge, Marshall Manuel, Davis Sarvey, Jeff Carlyle, Roger Krebs, Jp Escobar, Taylor Nida, Adam Taylor, Mason Coletti, Athen Mccrary, Chris Athans, Ben Gore, Zack Krull, Taylor Nida, Dillon Krull, Ethan Loy, Andrew Fiene, Dominick Walker, Jared Burke, Ed Claire, James Levinski, Luciano Hernandez, Matthew Martin, Joseph Madrigal, Austin Schultz, Chandler Burton, Tanner Rowe, Kenny Hurd, Taylor Smith, Jesse Viera, Jett Caputo, Harry Ciabattini, Brian Delatorre, Eddie Cernicky, Brian Powderly, Seth Ramirez, Matt Militano, Neil Herrick, Kevin Liedtke, Ian Wishart, Jamal Gibbs, Brian Slatts, Pablo Ramirez, Dougie, Robin Wilson, Yonnie Cruz, Jameel Douglas, Tyler Pacheco, Khalil Smith "boogie"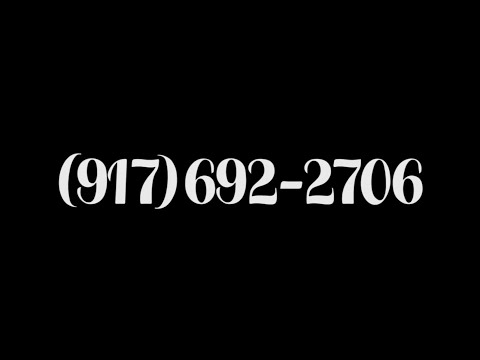 (917) 692-2706 - The 917 Video 2
veganxbones
• 4 years ago
(917) 692-2706 - The 917 Video 2 https://callme917.com/ subscribe here: http://bit.ly/1bMwCCa (917) 692-2706 - The 917 Video 2 filmed by Logan Lara and featuring the skateboarding of Aaron Loreth, Cyrus Bennett, David Clark, Genesis Evans, Hugo Boserup, John Francomacaro, Max Palmer, Nik Stain, Nolan Benfield, Pedro Attenborough, Vincent Touzery and friends. The 917 Video 2 Soundtrack Intro - ? Vincent Touzery #1 - Thoom - Salwa Vincent Touzery #2 - Mica Levi - Empty White House Vincent Touzery #3 - Lil Peptoman - Plasick Nik Stain - ? Nik Stain and Hugo Boserup - Nada Surf - Popular Hugo Boserup #1 - Mort Garson - Plantasia Hugo Boserup #2 - Further - Surfing Pointers Montage #1 - Tears For Fears - Pharaohs (Single Version) Aaron Loreth Intro - ? Aaron Loreth - Len - Candy Pop Montage #2 - Jesu & Sun Kil Moon - Carondelet David Clark and Pedro Attenborough - ? John Francomacaro - ? Max Palmer #1 - Blair - On And Off Max Palmer #2 - Freur - Doot Doot (12" Mix) Max Palmer #3 - ? Cyrus Bennett #1 - Blair - Day One Homies Cyrus Bennett #2 - Thin Lizzy - Still In Love With You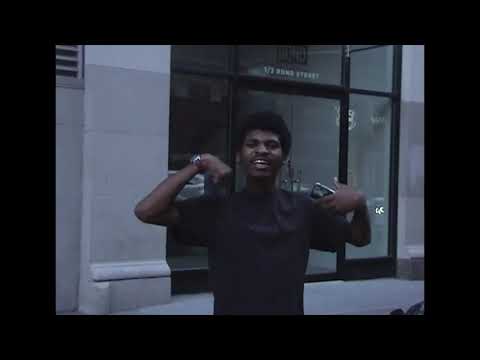 Homies Network — The Homies Video
Quartersnacks
• 4 years ago
Video by Kei Tsuruta. All Photos by Mark Custer. https://homiesnetwork.bigcartel.com Skaters in order of appearance: Luke Lenski Radcliffe Coles Bailey Lawrence Pinkney Joshua Vargas King Abdo Cristian Carabello Mecca Jihad Mshaka-Morris Tenzin Che Miyahira Kyota Umeki Ismael Diallo Jerome Peels Genesis Evans Eric Reinertson Julien Eversley Connor Preblick Max Garson Kenny Shoji Juan Alarca Noe Horiwaki Daniel Kim Stanley Simons Alex Greenberg Milo Richardson Tre Sisti Issac White Quinn Batley Dalton Newbury Sully Cormier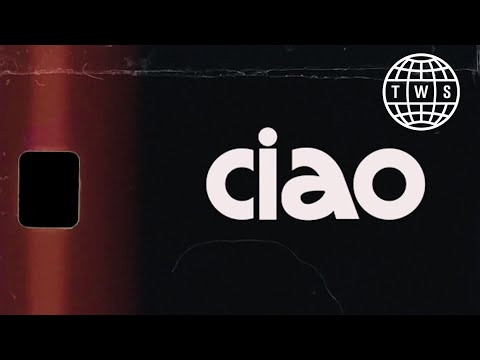 CIAO, Full Length
Transworld Skateboarding
• 4 years ago
The diversity of styles, personalities, and cultures in NYC are what make skateboarding here exceptional. Ricardo Napoli's video Ciao, filmed entirely in New York, is dedicated to the creative minds from the five boroughs and across the globe who make this city what it is. Subscribe to TransWorld's YouTube: http://twskate.co/gz8nsr Follow TWS for the latest: Daily videos, photos and more: http://skateboarding.transworld.net/ Like TransWorld SKATEboarding on Facebook: https://www.facebook.com/TransWorldSkate Follow TransWorldSKATE on Instagram: https://instagram.com/transworldskate/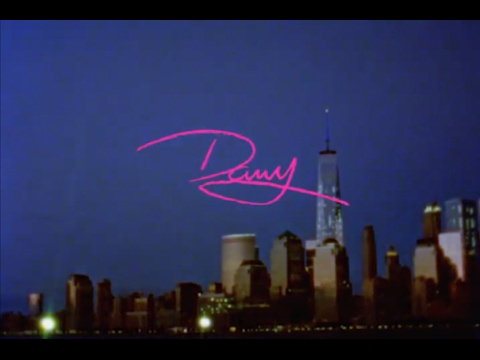 The DANY Video
Quartersnacks
• 7 years ago
Hardbody Entertainment Presents A Dany Publication of an Emilio Cuilan film Dany Shawn Powers Adam Zhu Jason Byoun Genesis Evans Yaje Popson Filmed and Edited By Emilio Cuilan MONTAGE ONE: STUART KIRST KARIM CALLENDER ISHOD WAIR ANDREW WILSON JOHNNY WILSON IGGY ALEX OLSON JESSE ALBA CHRIS MILIC CHACHI MASERATI DAVE WILLIS ZERED BASSETT MONTAGE TWO: TYSHAWN JONES TROY STILWELL CONNOR CHAMPION ZACH BAKER AJ RODRIGUEZ SOLOMON BROWN SWITCH MICHAEL KEITH DENLEY JOSH VELEZ KADEEM WALTERS ANDRE PAGE MATT PEREZ TY LYONS AKIRA MOWAIT MUSIC: INTRO – DEAN BLUNT – I RUN NEW YORK SHAWN POWERS – THEO PARRISH – LOST ANGEL ADAM ZHU – ONYX COLLECTIVE – ODE TO ROY – BLACK MACK – SKUNG TRIPE 2 MONTAGE ONE – LIL YACHTY – NEVER SWITCH UP JASON BYOUN – SUMMER RECORDS – TEN FEET TALL MONTAGE TWO – WINTERTIME – SURF LIKE THIS GENESIS EVANS – SLICKY BOY – LOST SUPER8 TAGE – GREG BEATO – UNTITLED (A2) YAJE POPSON – DEVENDRA BANHART – AGUACATE YEAH YEAH YEAH YEAH – ROSS FROM FRIENDS – TALK TO ME YOU'LL UNDERSTAND – DEAN BLUNT – PAPI Dany TOMORROWSNEWHAPPINESS July 2, 2016 New York City http://thedanystore.com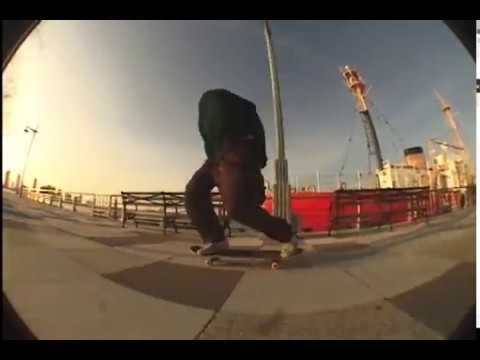 Genesis Evans — DANY
Quartersnacks
• 7 years ago
Genesis Evans' part from the DANY video by Emilio Cuilan. http://thedanystore.com / http://quartersnacks.com :)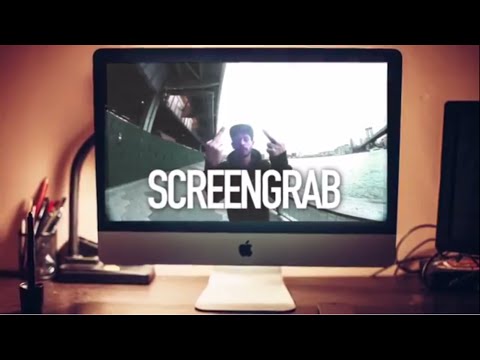 SCREENGRAB - FULL HD SKATEBOARDING VIDEO BY TOM GORELIK
veganxbones
• 8 years ago
Skateboarding video by Tom Gorelik SUBSCRIBE HERE: http://bit.ly/1bMwCCa Screengrab is the latest video from Tom Gorelik a.k.a. Russian Bob. Features a part from Troy Stilwell, Quartersnacks' favorite below-drinking-age caucasian skateboarder. Featuring parts from Ryan Santiago, Kasper Bejoian, Kozo Cavalcanti, David Nelson-Hospers, Chris Pierre-Jacques, Troy Stilwell, and Garret Daly. After being told that a local theater couldn't have any more skate video screenings because 'the staff couldn't handle them anymore,' Tom Gorelik premiered his newest video, Screengrab, by projecting it onto the wall of a handball court underneath the Manhattan Bridge. Now, this is downtown Manhattan in 2015, where the powers that be are very particular about what goes down in public places. When the parks department rolled up, I knew it was done. Nothing. Maybe Kozo Cavalcanti's massive snap deterred them. Ten minutes later a squad car slowed down curiously and I really knew it was done. Nothing. I guess they were impressed by Garret Daly's hurricanes. Or maybe they just didn't mind the conglomeration of fifty or so people—skaters, a surprising number of non-skateboarding girls, and a few old neighborhood locals, crowded around a generator with a speaker and a projector propped up on an overturned trash can. Fuck yeah, New York's still got it. As I felt the crisp October air and heard sounds of trains and traffic on the bridge, I felt the very real, vivid rush of nights passed with that same devil-may-care attitude out in the streets. I watched as a cast of mostly up-and-coming rippers did their thing in those very same streets, with a bit of out west—Massachusetts and California, it's all west from here—thrown in for good measure. I haven't seen so much Seaport ledges in one video, but given the variety of tricks on them, I didn't mind one bit. Two people did tricks that involve shimmying over an obstacle on a ledge they were on. And I dare you to try that no-comply shove it to cross-legged landing. At just twenty minutes in length, the video was able to be looped twice before the cops finally paid a real visit, busting one poor soul who was pissing in the corner because he had an unpaid ticket for being in a park after dark. Fuck, New York's still got it. Watch this then hit the streets for everyone in the Tombs who can't.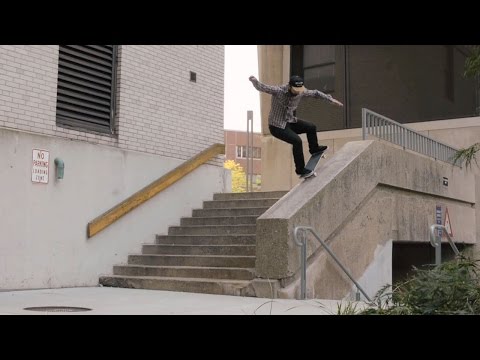 Kevin Coakley's "Traffic" Part
ThrasherMagazine
• 9 years ago
Every second of this part screams East Coast skating. Rolling down the middle of the street, hopping onto sidewalks, never-seen spots, hot summers, chilly days. Right on.