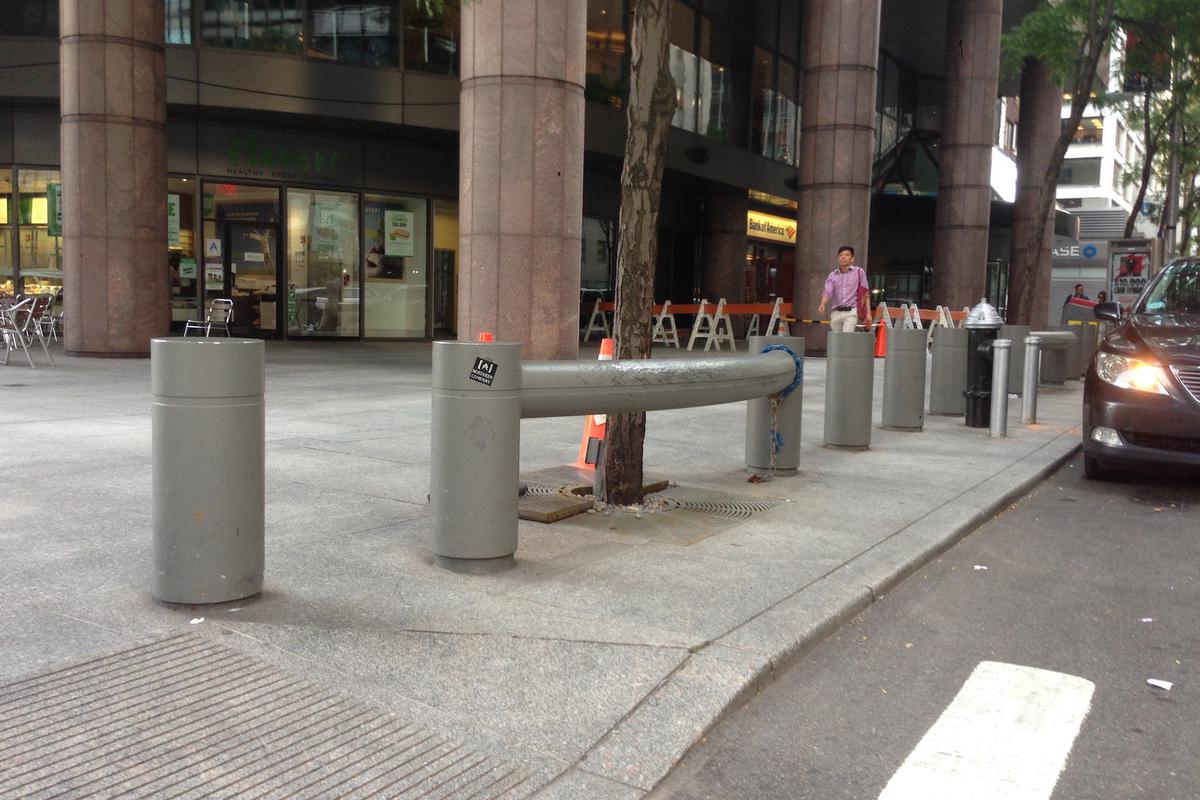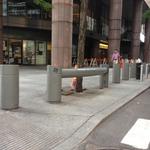 Videos (6)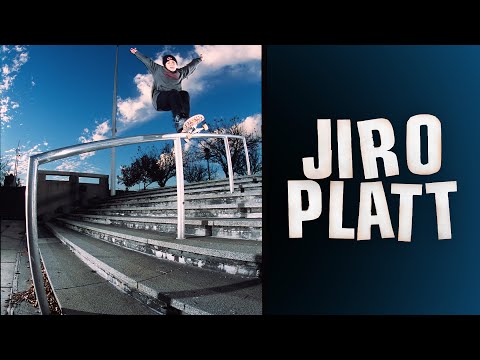 Jiro Platt's "Time Traveling" Part
ThrasherMagazine
• 2 years ago
New York's prodigy punches well above his weight while attacking the city's stacks. This deserves a standing ovation. Keep up with Thrasher Magazine here: http://www.thrashermagazine.com http://www.facebook.com/thrashermagazine http://www.instagram.com/thrashermag http://www.twitter.com/thrashermag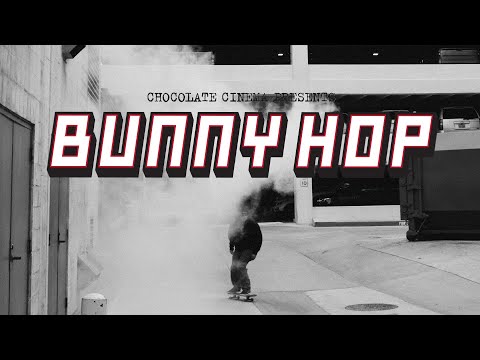 Chocolate Skateboards "Bunny Hop"
Chocolate Cinema Presents "Bunny Hop" Starring: James Capps Erik Herrera Jesus Fernandez Jordan Trahan Stevie Perez Kenny Anderson Raven Tershy Carlisle Aikens Vincent Alvarez Featuring: Justin Eldridge Chris Roberts Andrew Brophy Breana Geering Cory Kennedy Griffin Gass Jeron Wilson Niels Bennett Rick McCrank Rowan Davis Sean Malto Simon Bannerot Tyler Pacheco Directed by: John Marello Filmed by: John Marello Daniel Policelli Canaan Hernandez Executive Producers: Rick Howard Mike Carroll Megan Baltimore Spike Jonze Produced by: Sam Smyth Edited by: John Marello Additional Editing: Daniel Policelli Art Direction Carlos M. Gutierrez Evan Hecox Visual Effects: Johannes Gamble 16MM Cinematography: John Marello Still Photography: Alex Papke Mike Blabac Sam Muller Chocolate Tour 2 Trailer: Directed by Colin Kennedy & John Marello Screenplay by: Mark Lewman Shot by: Colin Kennedy Edited by: Colin Kennedy & Johannes Gamble Special Appearances by: Ray Barbee Daniel Castillo Richard Mulder Bob Stephenson Federico Vitetta Stevie Williams and Chuck from Chuck's Skate Barn "Bunny Hop, Son!" Keenan Forever Gabriel Forever Time Stamps: Chocolate Tour 2 Trailer: 0:12 Intro: 5:18 James Capps: 7:18 Erik Herrera: 10:51 Jesus Fernandez: 14:52 Jordan Trahan: 16:18 Stevie Perez: 19:33 Kenny Anderson: 22:21 Raven Tershy & Girl Montage: 23:29 Carlisle Aikens: 27:06 Vincent Alvarez: 31:25 Credits: 36:44 Follow Crailtap on Instagram: http://instagram.com/Crailtap Daily Content and More!: http://Crailtap.com Like Crailtap on Facebook: http://fb.com/Crailtap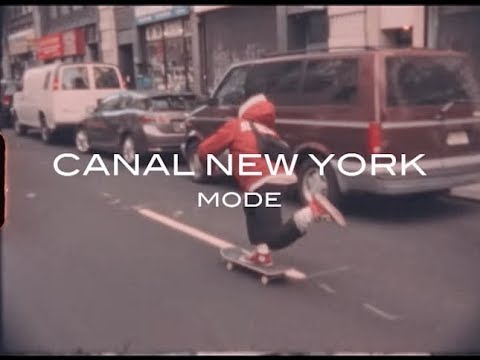 Canal New York: Mode
Canal New York
• 5 years ago
Filmed and edited by Esteban Jefferson www.CanalLimited.com 0:00 Caleb Yuan 3:29 Zach Moore 6:23 Dom Susca 7:04 Johnny Ngan 10:35 Biggavelli Interlude 10:58 Cyril Palmer, Evan Red Borja, Yaje Popson & Andrew Valencia 14:28 Mateo de Jesus 17:20 Jason Sherman 19:53 Banks Section 20:52 Anders Newman, Brandon Cohen & Will Rubenstein 23:31 Marcello Campanello 28:08 Credits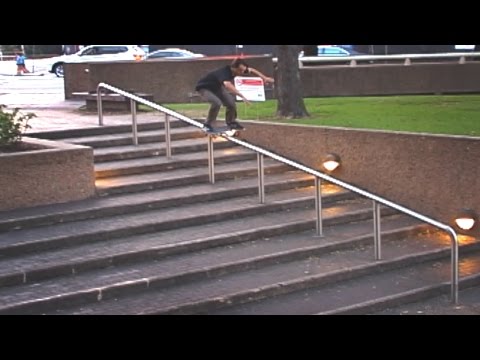 Ryan Thompson's "Steady Rollin" Part
ThrasherMagazine
• 8 years ago
Texas is a pipeline of skateboarding talent, and this new part outta Houston is a shocker, featuring plenty of face-melting moments. You can buy the dvd at http://www.steadyrollin123.bigcartel.com Keep up with Thrasher Magazine here: http://www.thrashermagazine.com http://www.facebook.com/thrashermagazine http://www.instagram.com/thrashermag http://www.twitter.com/thrashermag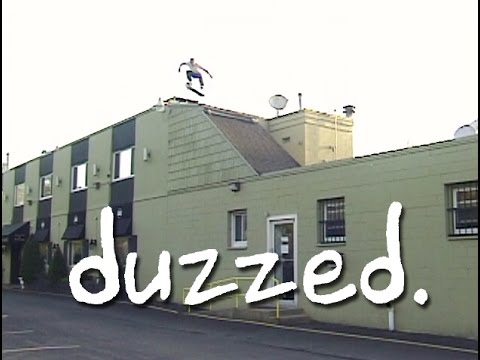 duzzed.
duzzed. Chris Pierre-Jacques 0:20, Ian Preut 5:07, Dirty Duzzon 9:27, Paul Hintz 14:30, Marcus Eagel 17:02, Brandon Gironda 22:03. Video by Mike Sass - Filmed: May, 2014 - January, 2015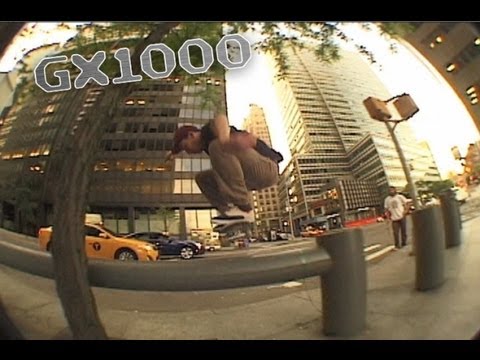 GX1000: NYC This Is A Monument
ThrasherMagazine
• 10 years ago
The streets are yours. Skate like it.