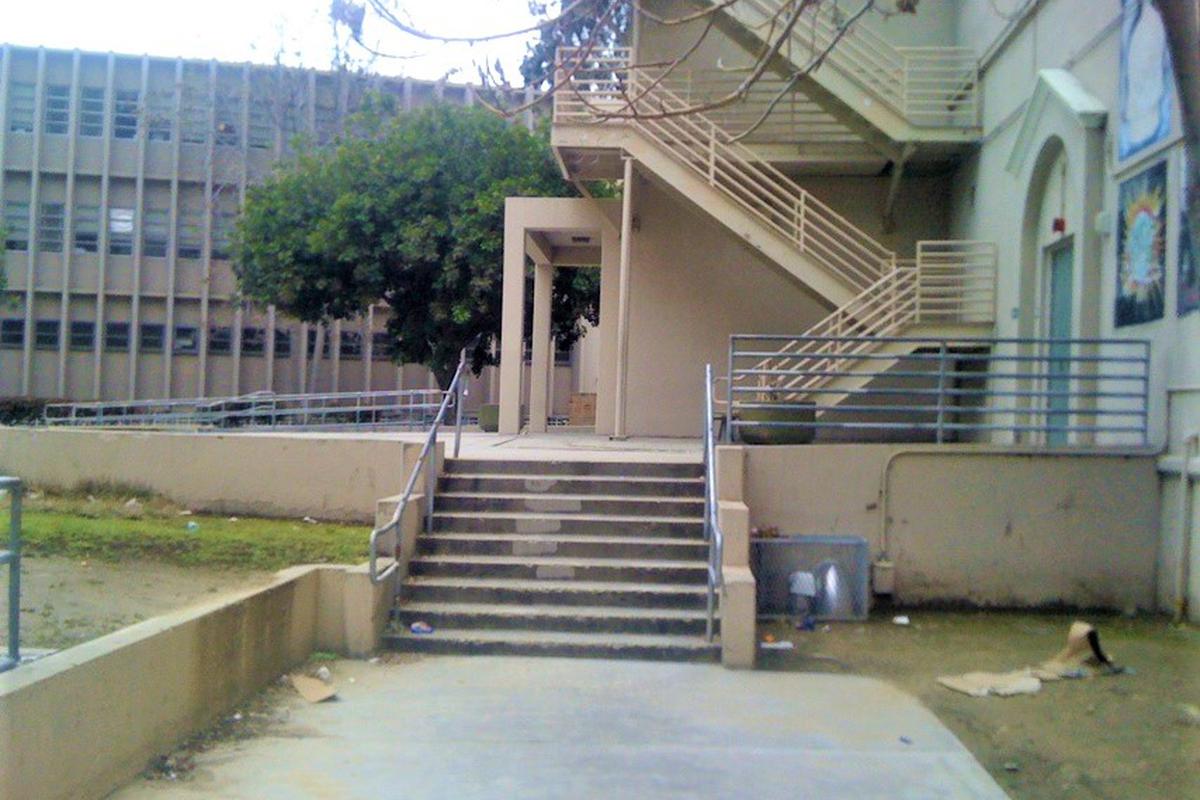 Bust Level:
Go After Hours Only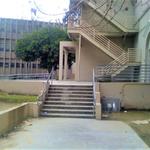 Videos (30)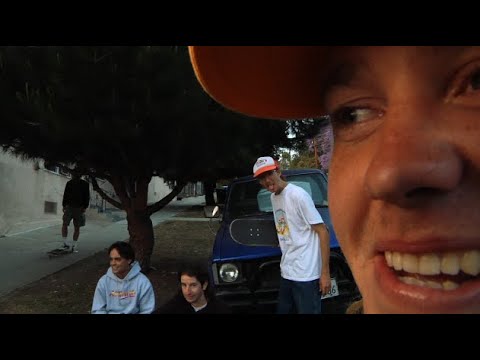 faith in bro
featuring oski frankie decker ville wester salomon cardenes aidan olmstead colin brophy pat gallaher robert blazek chris ramos myles underwood cooper winterson jamie platt evan wasser chris milic evan wasser mitch metzger shane farber nick rios noah lora justice lora cruise mosberg smiler kevin shealy zac gracie jesse alba jonathan flechas jack o'grady chris milic baltimore loth gabe thompson dustin henry nick michel nelly morville lawrence quero charlie van lent micheal scheidt kris burkhardt diego todd rowan zorilla dylan mills additional filming by daniel wheatley and jesse alba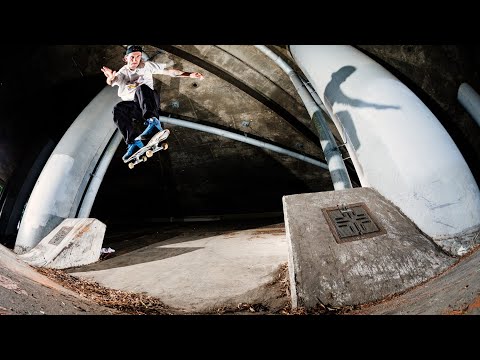 Last Resort AB – Alv's Angels
Freeskatemag
• a year ago
Featuring Chris Milic, Jesse Alba, Pontus Alv, Nick Rios, Dane Brady, Aaron Loreth, Ludvig Håkansson, Billy Trick, Jesse Alba and David Stenström. Edited by Daniel Dent. Thumbnail by Kris Burkhardt. 00:00 Pontus Alv 00:18 Nick Rios 02:08 Dane Brady 02:24 Aaron Loreth 03:12 Ludvig Håkansson 04:14 Billy Trick 05:21 Jesse Alba 07:27 Paul Grund 08:11 David Stenström 09:22 Chris Milic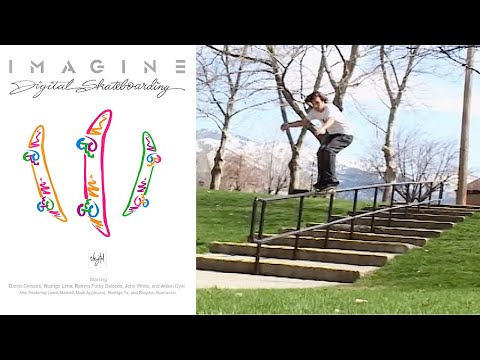 Digital "Imagine" (2007)
Skate Video Vault
• 2 years ago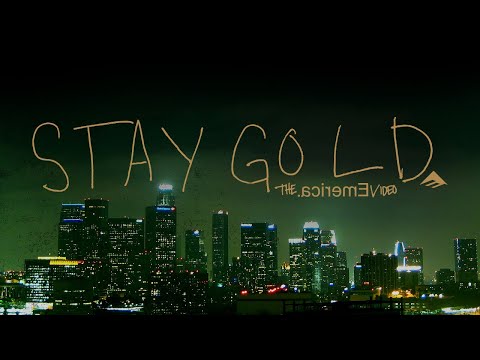 Emerica Presents: Stay Gold (2010)
The Emerica full length, "Stay Gold" from 2010 featuring Andrew Reynolds, Leo Romero, Brandon Westgate, Justin Figueroa, Jerry Hsu, Bryan Herman, Kevin Long, Braydon Szafranski, Collin Provost, Marquis Preston, Aaron Suski, and Jamie Tancowny. Filmed by Jon Miner & Mike Manzoori. Edited by Jon Miner. 0:00 Intro 4:17 Brandon Westgate 9:12 Bryan Herman 14:00 Marquis Preston 17:13 Kevin "Spanky Long" 20:00 Collin Provost 24:12 Jamie Tancowny 27:24 Aaron Suski 30:14 Braydon Szafranski 32:52 Justin "Figgy" Figueroa 36:38 Jerry Hsu 40:08 Leo Romero 45:50 Andrew Reynolds 51:00 Credits www.emerica.com Instagram @Emerica Facebook.com/Emerica Twitter @Emerica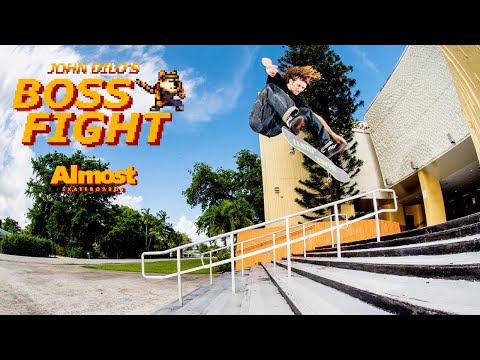 Almost Presents John Dilo's "Boss Fight" Part
ThrasherMagazine
• 3 years ago
The Floridian flicker kicks his first pro part into overdrive alongside Youness, Geronzi, Kim and the Almost squad. Dilo is the real deal-o! Keep up with Thrasher Magazine here: http://www.thrashermagazine.com http://www.facebook.com/thrashermagazine http://www.instagram.com/thrashermag http://www.twitter.com/thrashermag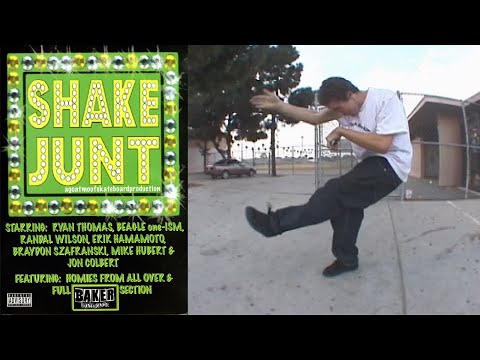 Shake Junt (2006)
Skate Video Vault
• 3 years ago
Intro – Parental Advisory Hello Ryan Thomas – UGK Murder Ryan "Beagle" Ewing – Three Six Mafia Wolf Wolf Randal Wilson #1 – Dr John Right Place Wrong Time Randal Wilson #2 – YoungBloodZ Shakem' Off Homies #1 – Lil' Gin Shake Junt feat Kingpin Skinny Pimp & DJ Paul Homies #2 – Dr Dre & Snoop Dogg Nothin' But a G Thang Erik Hamamoto & Braydon Szafranski – Black Sabbath Supernaut Baker #1 – The Notorious BIG Things Done Changed Baker #2 – The Five Stairsteps Ooh Child Baker #3 – 2Pac 2 of Amerikaz Most Wanted feat Snoop Dogg Mike Hubert – Al Green Here I Am Come and Take Me Jon Colbert Intro – DI Richard Hung Himself Jon Colbert – Slayer Bloodline Credits #1 – Diana Ross I Wouldn't Change a Thing Credits #2 – Bootsy Collins I'd Rather Be With You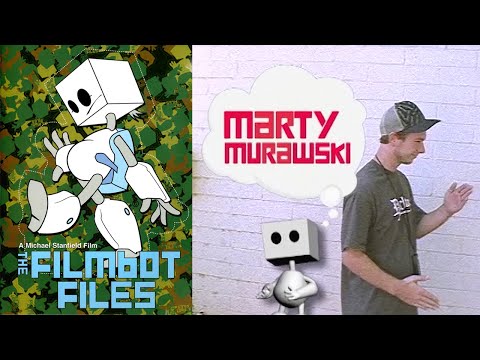 The Filmbot Files (2005)
Skate Video Vault
• 3 years ago
Intro – Three Dog Night One Marty Murawski – America A Horse With No Name Arizona File – Electric Light Orchestra Twilight Hellrose Apt #1 – Guns N' Roses Night Train Hellrose Apt #2 – Busta Rhymes Break Ya Neck Derek Fukuhara #1 – XEcutioners Live From the PJs Derek Fukuhara #2 – The Beatles I'm So Tired Tech File – The Postal Service Such Great Heights Daryl Angel & Ryan Lay – The Notwist One With The Freaks Darkstar File – Kiss Black Diamond Ghetto Hesh File – DJ Kayslay Three 6 Mafia Who Gives A Fuck Where You From Robert Lim – Bangles Hazy Shades Of Winter Undun File – The Guess Who Undun Jason Wakuzawa – The Rolling Stones You Can't Get Always What You Want Credits #1 – Pavement Spit On A Stranger Credits #2 – Eddie Grant Electric Avenue Bonus SpainFrance – Belle & Sebastian Sleep The Clock Around Bonus Korea #1 – John Kaizan Neptune & TakeDake Korea Idea Bonus Korea #2 – Intro feat Ray 3roi a korean group Bonus SwedenDenmark – Irving The Curious Things About Leather Bonus – Camp Lo Luchini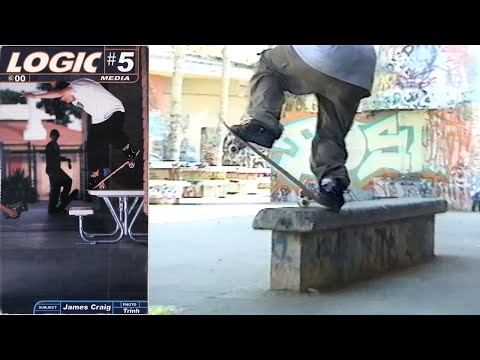 Logic #5 (2000)
Skate Video Vault
• 3 years ago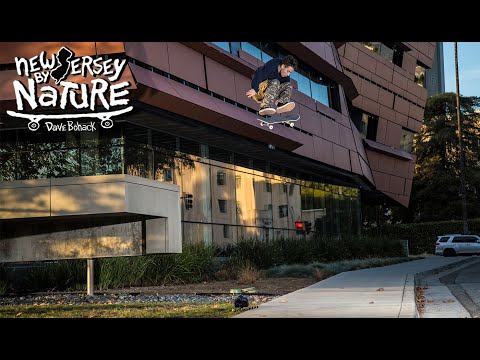 New Jersey By Nature | Dave Bohack
The Berrics
• 4 years ago
Dave Bohack is a Jersey boy through and through, and he gives you a heavy dose of that NJ flavor in his new part for Fortune. Watch 'Jersey By Nature,' edited by Matt Gener, above. Subscribe to The Berrics: http://bit.ly/TheBerricsYoutube Daily Videos and More: http://theberrics.com Shop The Canteen! 👉https://canteen.theberrics.com/ Like The Berrics on Facebook: http://fb.com/berrics Follow The Berrics on Instagram: http://instagram.com/berrics Follow The Berrics on TikTok: https://www.tiktok.com/@berrics? Follow The Berrics on Twitter: http://twitter.com/berrics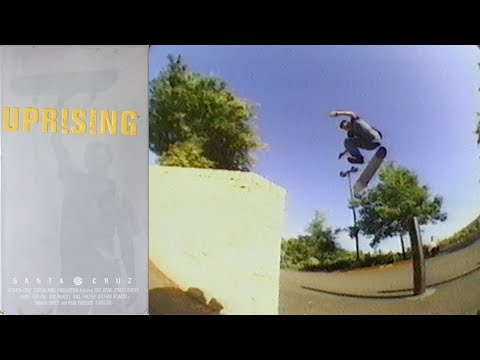 Santa Cruz "Uprising" (2001)
Skate Video Vault
• 4 years ago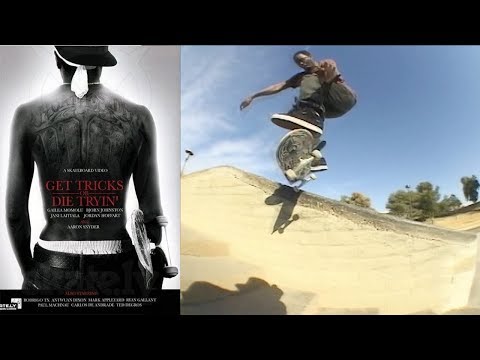 Digital "Get Tricks Or Die Tryin'" (2006)
Skate Video Vault
• 4 years ago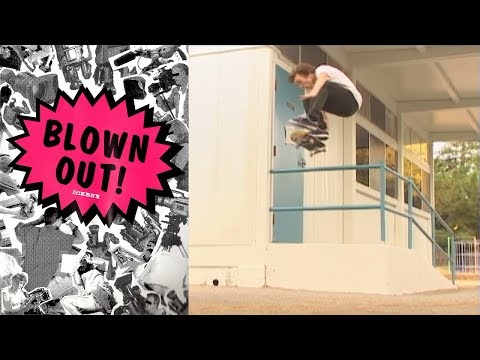 Krux "Blown Out" (2004)
Skate Video Vault
• 4 years ago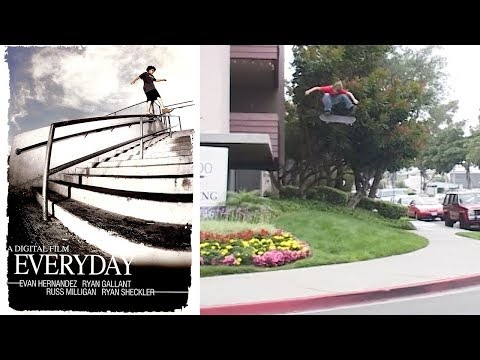 Digital "Everyday" (2003)
Skate Video Vault
• 4 years ago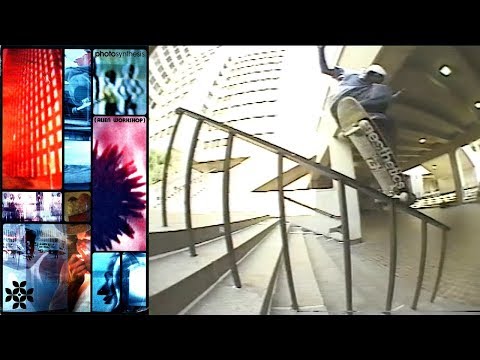 Alien Workshop "Photosynthesis" (2000)
Skate Video Vault
• 4 years ago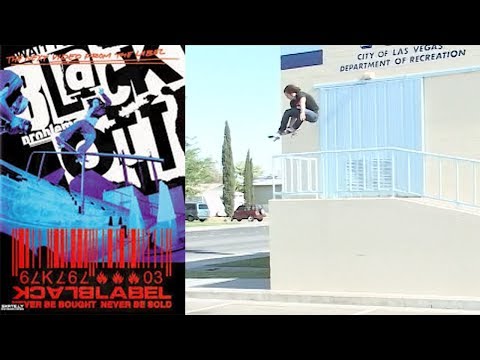 Black Label "Blackout" (2003)
Skate Video Vault
• 4 years ago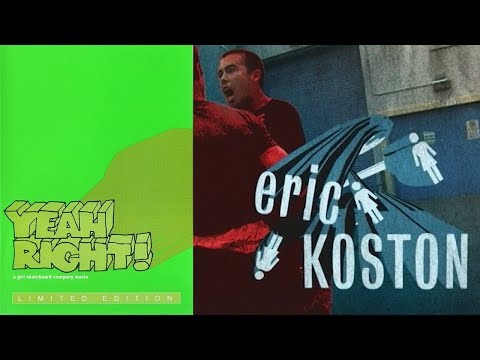 Girl "Yeah Right!" (2003)
Skate Video Vault
• 4 years ago
dvd quality, OG soundtrack 00:00 Keenan Milton 03:23 Opening Credits 06:00 Intro Montage 07:20 Brandon Biebel 10:12 Magic Board 13:43 Brian Anderson 16:43 Marc Johnson 20:46 Chocolate Montage 23:35 Mike York 28:55 Justin Eldridge 30:20 Gino Iannucci 32:24 Owen Wilson Skit 34:46 Robbie McKinley 36:55 16mm Girl Montage 42:34 Paul Rodriguez 46:17 Jereme Rogers 48:57 Mike Carroll 52:10 Rick McCrank 56:07 Invisible Board 57:54 Eric Koston 1:04:11 Credits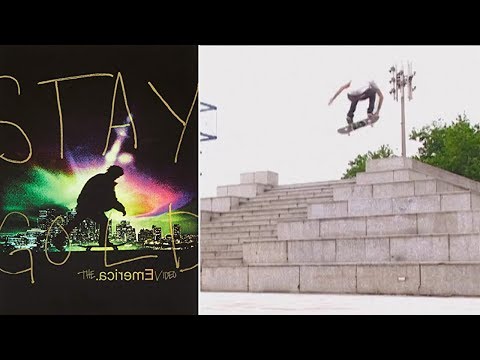 Emerica "Stay Gold" (2010)
Skate Video Vault
• 4 years ago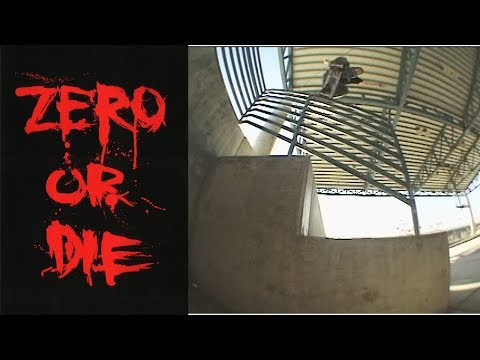 Zero "New Blood" 2005
Skate Video Vault
• 4 years ago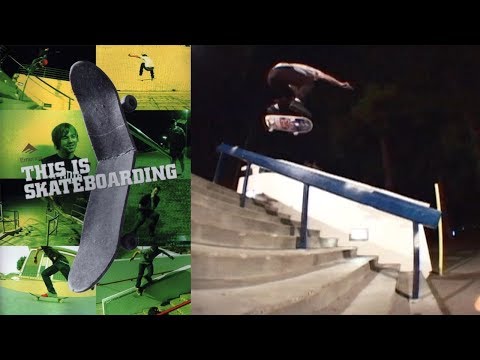 Emerica "This Is Skateboarding" (2003)
Skate Video Vault
• 4 years ago
Documenting two years on the road with the Emerica Team. This Is Skateboarding is an epic journey into the lives of this risk-taking band of cult heroes as they demonstrate their hair-raising assaults on a variety of urban terrain throughout all of the major skate meccas around the globe. From the innovative filmmaking team of Mike Manzoori and Jon Miner comes a new video presentation that's designed to become a classic in its genre. What is skateboarding? This Is Skateboarding!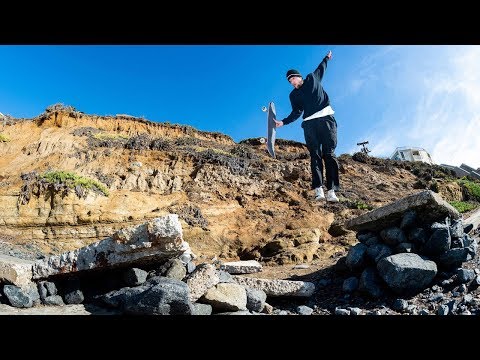 Erick Winkowski's "Indy" Part
ThrasherMagazine
• 5 years ago
Suga Free, 4-Tay, Mac Dre, and Winkowski? It doesn't get more legendary! This part is the perfect piece of Friday stoke. Keep up with Thrasher Magazine here: http://www.thrashermagazine.com http://www.facebook.com/thrashermagazine http://www.instagram.com/thrashermag http://www.twitter.com/thrashermag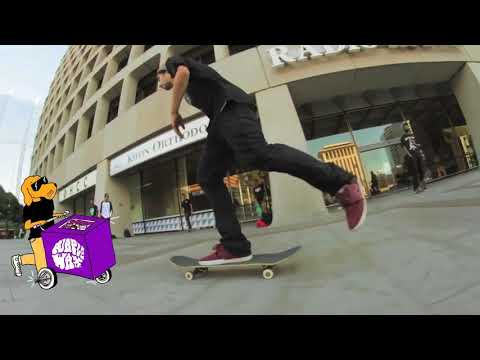 James Fitz for Purple Wax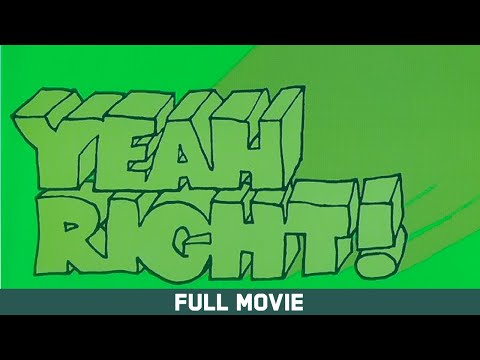 Yeah Right! - Feat. Jesus Fernandez, Owen Wilson, Eric Koston, Brian Anderson
Echoboom Sports
• 8 years ago
Learn more about Echoboom Sports here: https://echoboom.vhx.tv/ Invisible skateboards, Eric Koston, super duper slo mo, Brandon Biebel, Marc Johnson, Owen Wilson, Rick McCrank, The Skatetrix, Gino Iannucci, Mike Carroll, The Magic Board, Brian Anderson, and the entire Girl and Chocolate Skateboard teams are all part of Girl Skateboard Films' fourth video feature, Yeah Right! Subscribe to EchoBoom Sports! http://bit.ly/18VxJeD Check out the new http://www.echoboom.tv Like us on Facebook: https://www.facebook.com/echoboomsports Follow us on Twitter: https://twitter.com/EchoBoomSports Follow us on Instagram: http://instagram.com/echoboomsports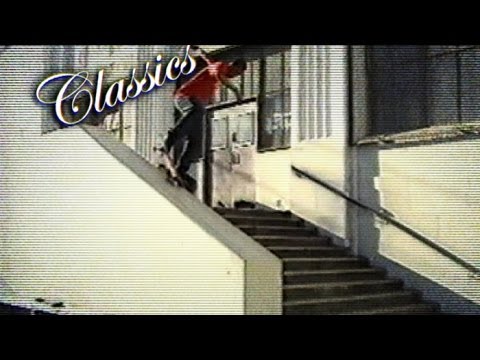 Classics: Eric Koston "Chomp On This"
ThrasherMagazine
• 10 years ago
"Chomp" remains one of the all-time great vids to mix up sheer fun and dork tricks with gnarly, hardcore skating. Trevor Colden introduces a classic part from 2002.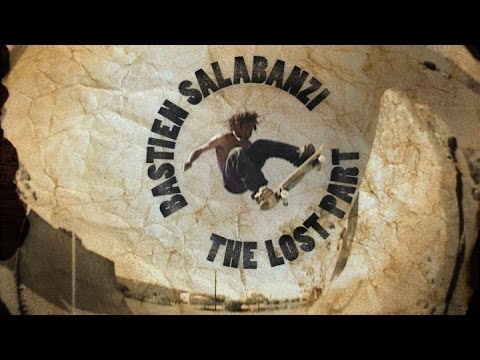 Bastien Salabanzi: The Lost Part
ThrasherMagazine
• 10 years ago
It's hard to imagine footage like this getting "lost", but things happen. When Ewan Bowman told us he was working on a never-before-seen part of Bastien we were stoked, but the final product is heavier than we ever could have imagined.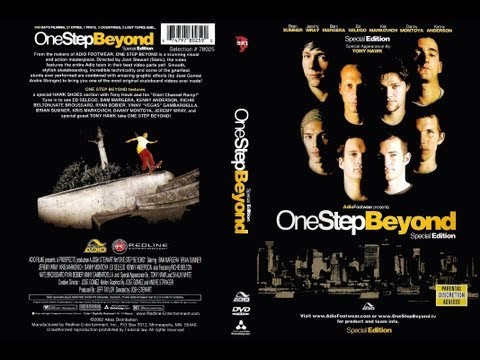 Adio - One Step Beyond // Full Video 2013 HD ' Remaster '
From the makers of Adio Footwear, One Step Beyond is a stunning visual and action masterpiece. Directed by Josh Stewart (Static), the video features the entire Adio team in there best video parts yet! Smooth, stylish skateboarding, incredible technicality, and some of the gnarliest stunts ever performed are combined with amazing graphic effects (by Jose Gomez, Andre Stringer) to bring you one of the most original skateboard videos ever made! TRIVIA: 1: Josh's VX100 mic was damaged when he filmed Kenny's first line, so when he found out it had no sound, he had to dub in skate sounds to make it work 2: Kenny Anderson was on a boat going up the Amazonian rainforest with some of the Converse team, and on the second day of the boat right, someone committed suicide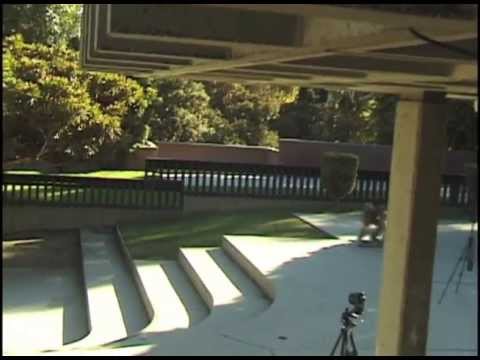 WELCOME TO PHARMACY- James Fitz.mov
Pharmacy Boardshop
• 11 years ago
Pharmacy Boardshop welcome's James Fitz to the team!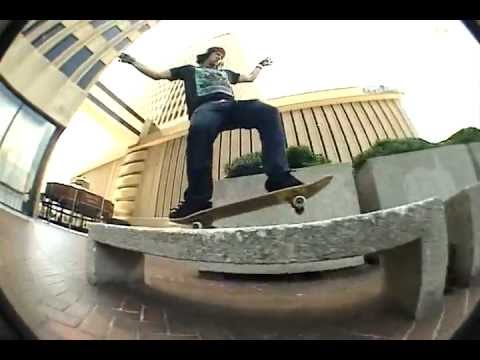 New Blood - Chris Cole
Zero Skateboards
• 12 years ago
Here is Chris Cole's part from Zero's "New Blood" video.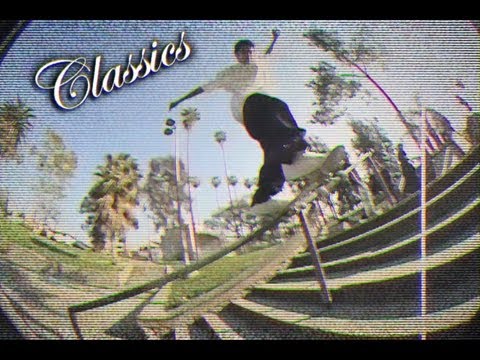 Classics: Paul Rodriguez "Yeah Right" 2003
ThrasherMagazine
• 12 years ago
With all of the smooth and consistent skating it makes sense that Nyjah's favorite video part is P-Rod's from Yeah Right.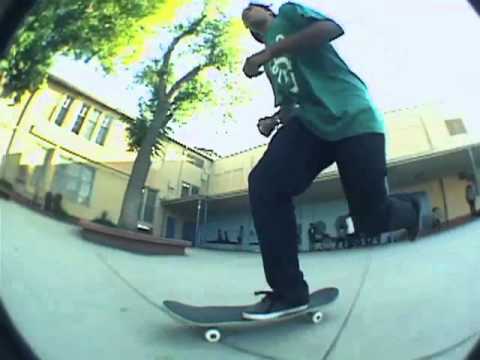 Plan B vAMdalism - Felipe Gustavo's part
Plan B Skateboards
• 13 years ago
Felipe's part from Plan B's amateur video: vAMdalism. Check the full video including a part from Scott Decenzo at www.planbskateboards.com Song: Del The Funky Homosapien - No need for alarm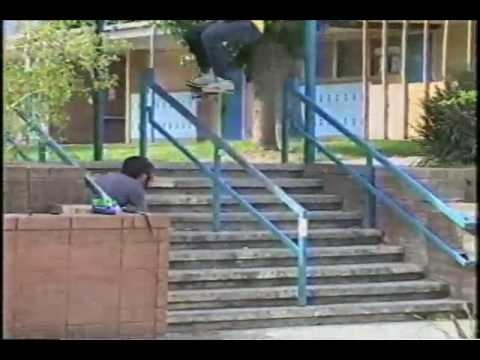 Classics - Mikey Taylor
ThrasherMagazine
• 14 years ago
Here's Mikey Taylor's classic part from City Stars' 2001 Street Cinema video.