/
/

Exposition Park - 2 Flat 2 Rail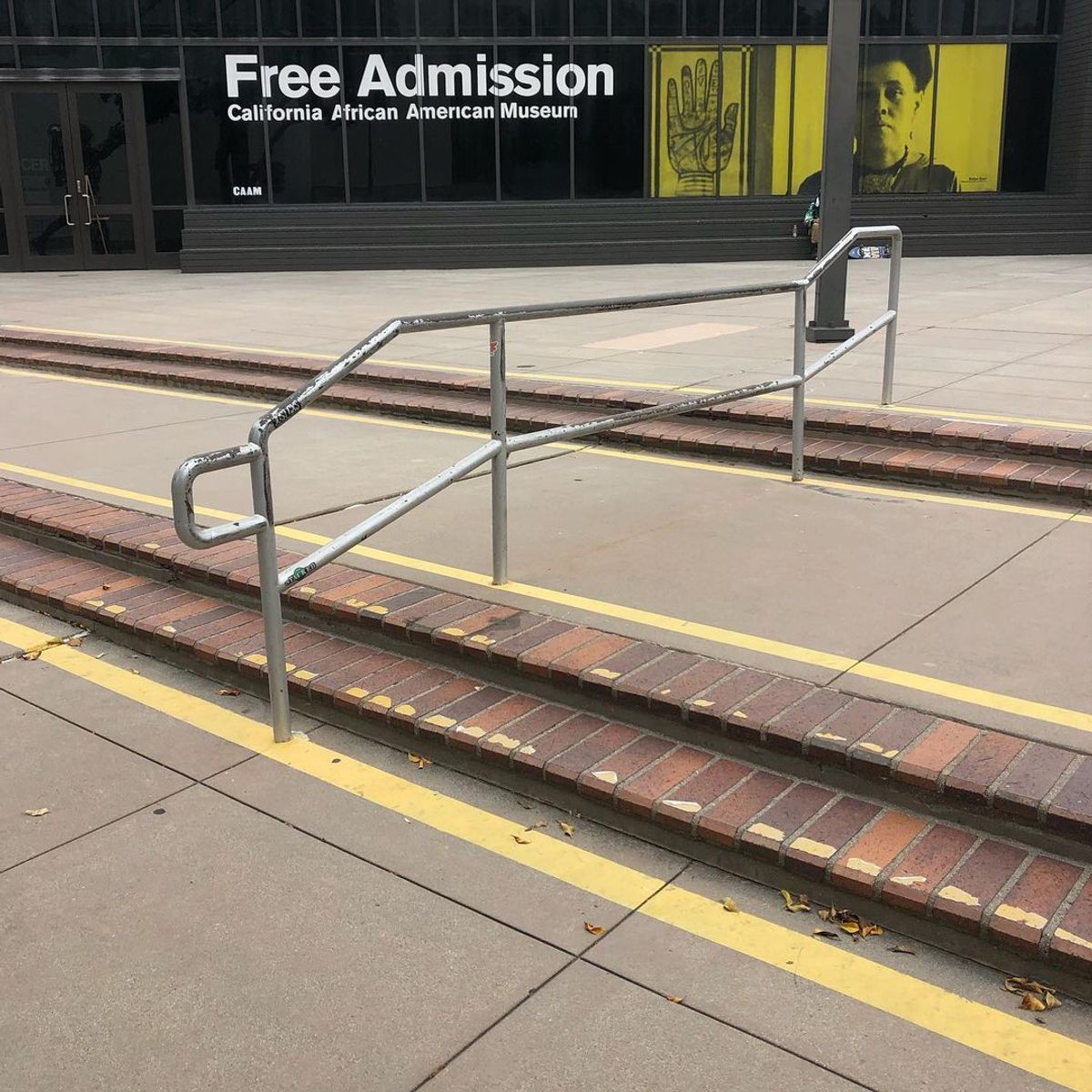 Exposition Park - 2 Flat 2 Rail
Bust Level:
Go After Hours Only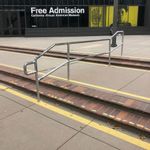 Videos (8)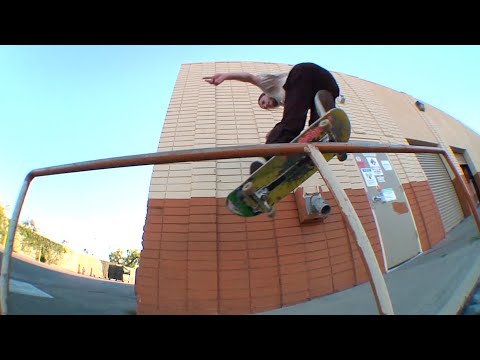 V3
Freeskatemag
• 17 days ago
Featuring Christian Dufrene, Ryan Hamburg, Will Gomez, Patrick Praman, Adrian Sisk, Julian Lewis, Alec Spinosi, Greyson Beal, Carlos Mendoza and Josh Douglas. Filmed and edited by Tyler Bamdas. 00:00 Christian Dufrene 02:34 Ryan Hamburg 05:19 Will Gomez, Patrick Praman, Adrian Sisk and Julian Lewis 07:48 Alec Spinosi, Greyson Beal and Carlos Mendoza 10:52 Josh Douglas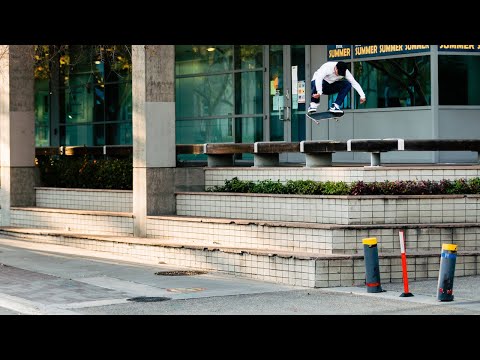 Primitive Skate | DEFINE.
Primitive Skate
• 6 months ago
We are very proud to present to you our newest full length video, DEFINE. Directed and Edited by: Alan Hannon. Filmed by: Alan Hannon, Eric Iwakura, Jake Leger and Alex Kissinger. Executive Producers: Oliver Barton, Jubal Jones, Heath Brinkley and Jaan Bhatia. Original Music by: By Best Friend Jacob. Art Direction: Blaine Birardi and Eric Frenay. Motion Graphics: Blaine Birardi. Still Photography: Oliver Barton. ► Subscribe to Primitive Skate: http://bit.ly/prmtvsub 🔥 Follow us: Instagram: http://instagram.com/primitiveskate 💰 Shop: http://primitiveskate.com Primitive Skateboarding was established in early 2014 by Paul Rodriguez and Heath Brinkley. Our pros are Paul Rodriguez, Tiago Lemos, Miles Silvas, JB Gillet, Spencer Hamilton, Robert Neal, Marek Zaprazny, Carlos Ribeiro, Brian Peacock, Wade Desarmo, Franky Villani, Giovanni Vianna, and Trent McClung. Ams: Tre Williams, Kyonosuke Yamashita and Dylan Jaeb.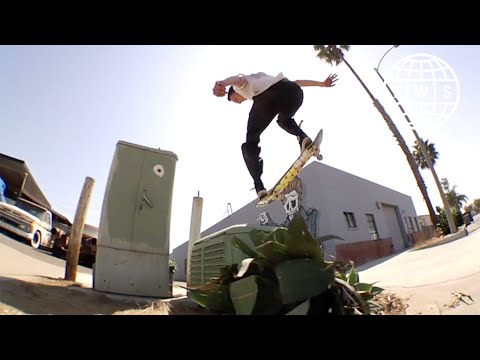 Jake Braun "Novel" Part
Transworld Skateboarding
• 2 years ago
A project in between projects—stuff filmed since the pandemic with the help of a few friends. Jake rips! Subscribe to TransWorld's YouTube: http://twskate.co/gz8nsr Follow TWS for the latest: Daily videos, photos and more: http://skateboarding.transworld.net/ Like TransWorld SKATEboarding on Facebook: https://www.facebook.com/TransWorldSkate Follow TransWorldSKATE on Instagram: https://instagram.com/transworldskate/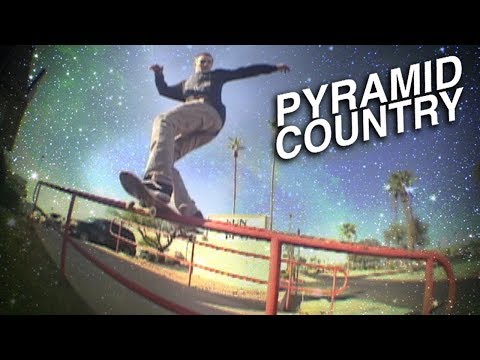 Pyramid Country's "Vessel in Passing" Video
ThrasherMagazine
• 4 years ago
The desert can be a place of spiritual awakening and artistic exploration, and the Pyramid Country posse are sure as hell diving deep into those waters. This video may leave the viewer with some questions, but there's no uncertainty about the skating: these dudes RIP! Long live the full-length vid! Keep up with Thrasher Magazine here: http://www.thrashermagazine.com http://www.facebook.com/thrashermagazine http://www.instagram.com/thrashermag http://www.twitter.com/thrashermag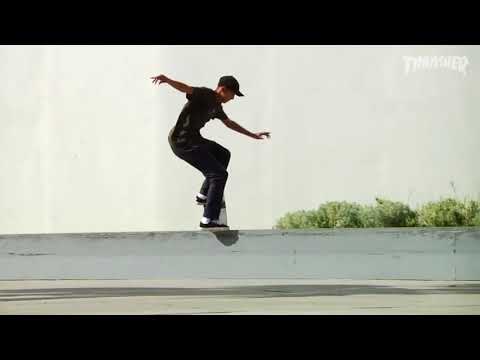 Louie Lopez - Converse Cons' "Purple" Video
veganxbones
• 5 years ago
Louie Lopez - Converse Cons' "Purple" Video Subscribe: http://bit.ly/1bMwCCa Louie Lopez' part from the latest Converse Cons video "Purple". The Converse Cons full-length project Purple has found its way to the endangered-species list, but this video demonstrates why they are of the utmost importance. This is a masterpiece. Clear your schedule and dive in. Soundtrack: Tindersticks - The Organist Entertains and Pink Industry - Don't Let Go Converse Cons presents their first brand skate film titled "Purple"! Filmed and edited by Ben Chadourne "Purple" showcases the journey of their skate team over the past 18 months of their lives. Converse Cons Purple features the skateboarding of Louie Lopez, Jake Johnson, Jason Jessee, Sammy Baca, Mike Anderson, Sean Pablo, Al Davis, Brian Delatorre, Sage Elsesser, Bobby De Keyzer, Kenny Anderson, Kevin Rodrigues, Aaron Herrington, Zered Bassett, Eli Reed, Raney Beres, Ben Raemers, Milton Martinez and Tom Remillard. #converse #cons #conversecons #conversepurple #conspurple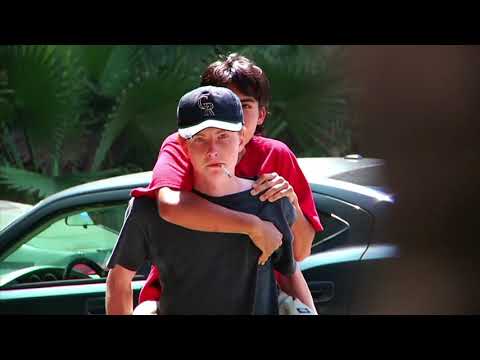 CALL ME 917 - THE 917 VIDEO FULL SKATE VIDEO HD (2017)
veganxbones
• 5 years ago
CALL ME 917 - THE 917 VIDEO FULL SKATE VIDEO HD (2017) Visit the 917 website HERE: https://callme917.com/ SUBSCRIBE HERE: http://bit.ly/1bMwCCa Alex Olson's Call Me 917 board company has just released a full-length video. Featuring the skateboarding of Hugo Boserup, Nik Stain, Aidan Mackey, Cyrus Bennet, Alex Olson, Vincent Touzery, Max Palmer and many more. Call Me 917 - The 917 Video Soundtrack Intro (2:07 - 5:00): Cannibal Holocaust - Opening Theme Music Aidan Mackey (5:00 - 10:26): Samiam - Don't Break Me/Todd Rundgren - I Saw The Light Aaron Loreth (10:26 - 13:02): Duster - Echo, Bravo Nik Stain/Hugo Boserup (13:02 - 15:29): Millencolin - Bullion Stu Kirst/Nolan Benfield/Cruz Mendez (15:29 -19:55): Pavement - Frontwards Alex Olson/Vincent Touzery (19:55 - 23:33): Nakel Smith - Warzone Interlude/Kohlton Ervin (23:33 - 25:52): Huh Nico Chiat (25:52 - 27:09): Paperboy - Ditty Cyrus Bennett (27:09 - 31:19): Melvins - Dead Wipe/Melvins - Hex Me Max Palmer (31:19 - 36:23): The Plugz - Blue Sofa Read more at Quartersnacks.com: http://quartersnacks.com/2017/09/the-917-video-exists/ 'It's September 17th, the 917 video exists, we can't keep the joke going forever, but we can wonder if Stu is jealous that Hugo and Nolan have the two best slams in the video. The best skate videos are the ones that make you smile, and it's impossible to not smile and giggle your way through this one. Logan is the best and it's going to be really sad when he flies back to L.A. in an hour. Happy Birthday Adam Zhu and Colin Sussingham ♥' (917) 692-2706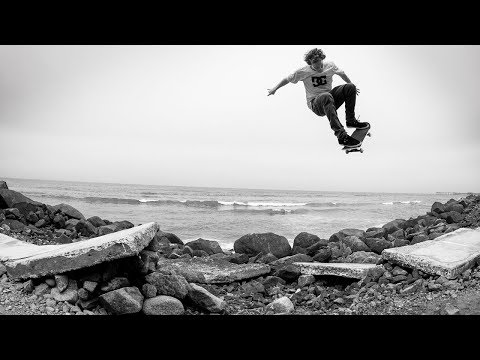 The DC Promo Video
ThrasherMagazine
• 5 years ago
We could throw a million superlatives into this caption, but why waste time? T-Funk sparks it, Evan and Wes share a few face-melting minutes and Tiago detonates a legendary part to bring down the curtains. Wow... Keep up with Thrasher Magazine here: http://www.thrashermagazine.com http://www.facebook.com/thrashermagazine http://www.instagram.com/thrashermag http://www.twitter.com/thrashermag
917 FULL VIDEO
Kevin Hackett
• Invalid date