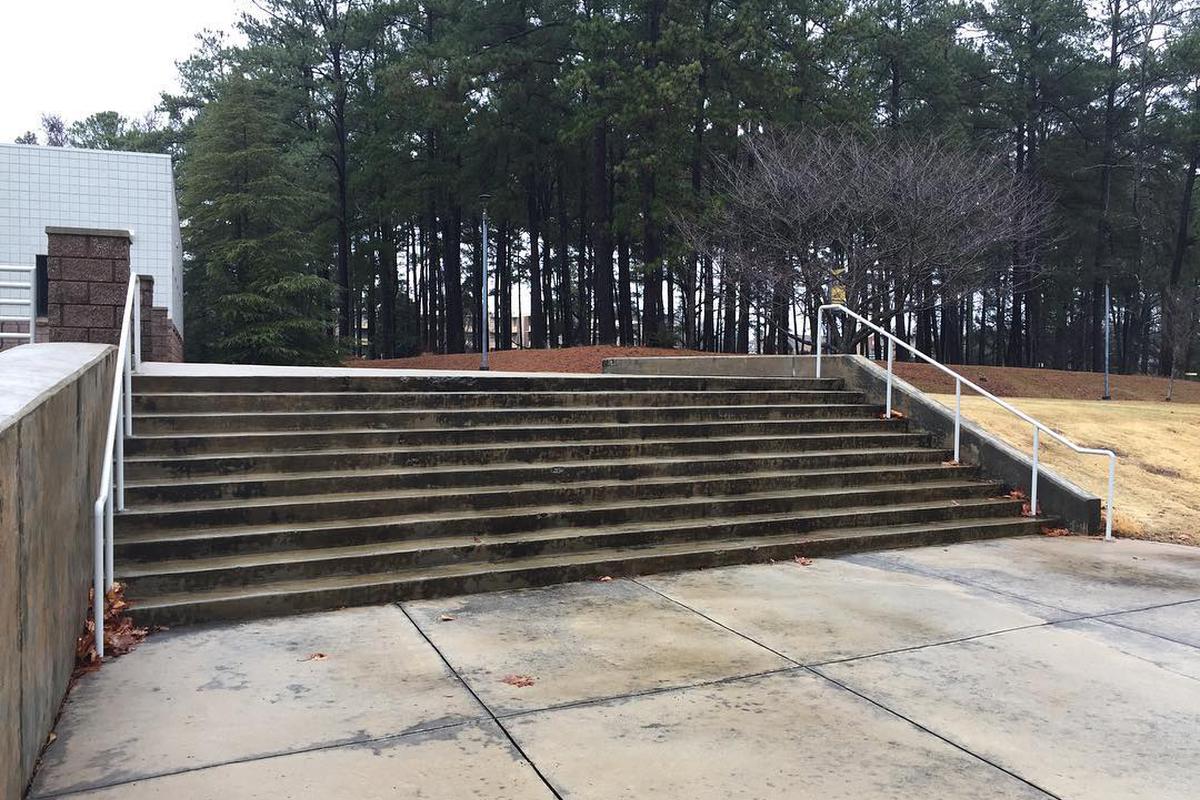 Bust Level:
After Hours Only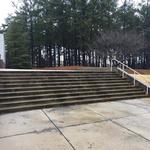 Videos (22)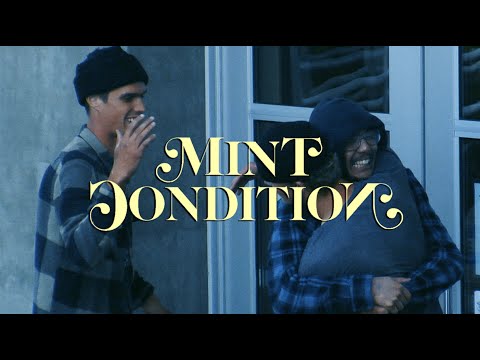 Mint Condition (full video)
Adam Robo
• a year ago
A Northwestern take of the South in an Atlanta based mid-length video by Adam Robo. Featuring: Austin Thongvivong, Shareef Grady, Alex and David Lobasyuk, Justin Hearn and plenty more of your friends and family from all over. Early 2021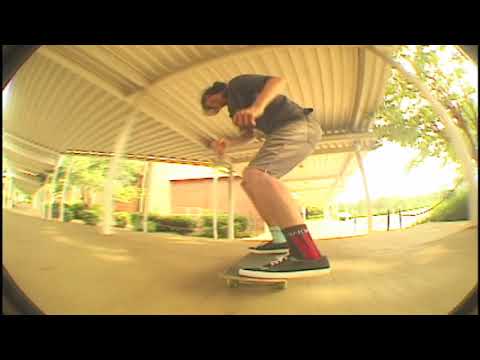 SEC4
Matt Mazza
• a year ago
SEC4 is live. Featuring some of Atlanta's finest skateboarders Brendon Lagna, Travis Glover, Skyler Clark, Dakota Plumley, Zeke Logan, Trey Abad, Josh Butler and more!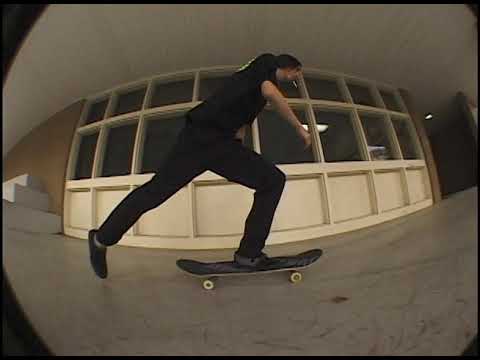 Zeke Logan SEC4
Matt Mazza
• 2 years ago
Zeke Logan SEC4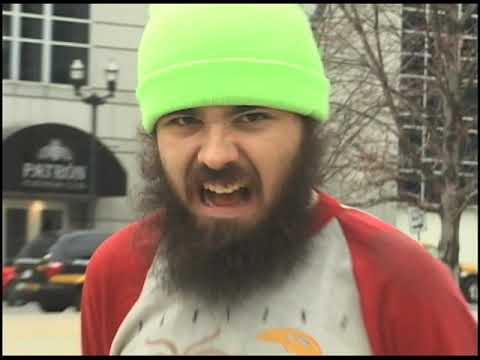 "SEC vs FU Crue" Full Video (2015)
Max Yoder
• 2 years ago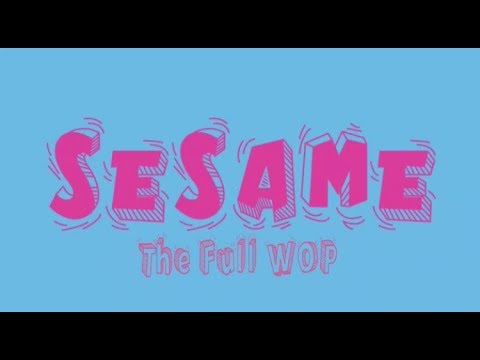 Sesame: The Full WOP
Christian Hanna
• 3 years ago
Bless your eyes on some true Atlanta skateboarding through the Lens of Christian "Drizzy" Hanna. Full project Filmed and Edited by Christian "Drizzy" Hanna.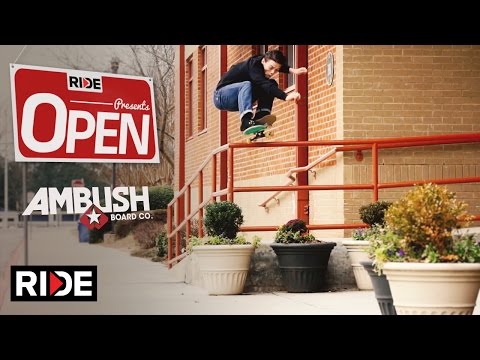 Ambush Board Company - Open Ep. 20
RIDE Channel
• 6 years ago
Ambush has introduced a lot of kids to skateboarding and continues to grow the local scene. The skate team has always been solid with current local hometown hero's that inspire the next generation to come. Ambush Board Company Ambushboardco.com Ambush Board Co.- IG: @ambushboardco Skaters in appearance: Wes Lembo- IG: @wesleylembo Brendan Lagna- IG: @daghostwitdamost Skyler Clark- IG: @skigggs Zeke Logan- IG: @squirm420 Travis Glover- IG: @travis.rome.glover Louis Crisp- IG: @sweetloucifer Gary Sargent- IG: @colossus_of_clout Nick Hagley- IG: @nick_hagley Jonathan Owens- IG: @nwsb_skate Carson Lambert- IG: @_carsonsnow Bobby Henson- IG: @bobbyhenson_ Mitch Shutters- IG: #mitchshuttersdontinsta Filmed/Edited by: Cole Vanthof IG: @cole_vanthof Music: Rad-isaurus Rex "Alien" More at: http://theridechannel.com/ SUBSCRIBE to RIDE: http://bit.ly/HZ9Dau Like RIDE on FACEBOOK: http://facebook.com/ridechannel Follow RIDE on INSTAGRAM: http://instagram.com/ridechannel Follow RIDE on TWITTER: http://twitter.com/ridechannel Check out the RIDE WEBSITE: http://theridechannel.com/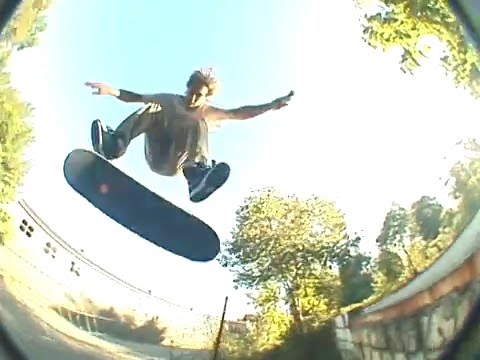 John Kosch GeorgiaCaroNois Montage
Johnathan Kosch
• 6 years ago
In the summer of 2015 I took a trip and filmed for a month all over Georgia, North Carolina, and Illinois. Great trip with great friends. Filmed by Brett Raynor and Jordan Lax. Edited by Brett Raynor. Song Day 1 by Ta-Ku Special thanks to Preservation Board Co, DaVille SkateShop, 40 Ounce Grip, Olympia Bearings, Brett Raynor, Clark, Hodgin, Chris Inman, Jake McCoy, Sean Mills, Christian Yepez, Penny Yepez, John Evans, The Mountains of Asheville, Bison Burgers, Bento Box, Will Kruger , Gregg Stepp, Randy Truffa, Jordan Lax, Beau Connaughton, The Mackinaw River, Haden Cole, Amanda Olson, Miller Highlife, Casey's Gas Station pizza, Dustin Hall, Steven Parker, and CT! Guest tricks from Christian Yepez, Jake McCoy, And Tyler Pate.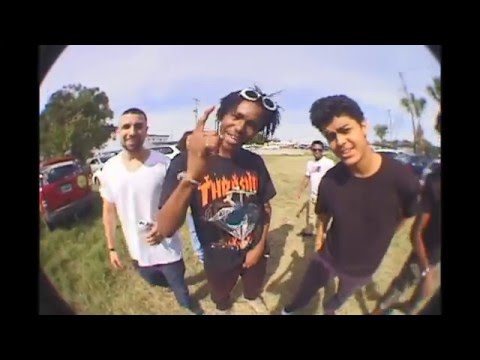 PRETTY #2
RNDB223
• 6 years ago
PRETTYSB COMIN STRAIGHT OUTTA ATLANTA. WE ARE ALL ABOUT HAVING FUN SKATING HARD AND ALL THAT GOOD GANG SHIT. Follow the gang on IG @pretty.sb @pretty.reef @pretty.pat_ @reeseswagod @pretty.fatblackchicks @pretty.richy @krookedeli @pretty.drujames @drizzyhanna TWITTER: @shareef_grady @REESElaflare Songs: Skirrt Skirrt - 21 Savage Violet - Hole Like a Chump - Reese Dabbin - Reese Kay Kay - UnoTheActivist SKRT - Kodak Black I Can't - Swaghollywood #PRETTYSB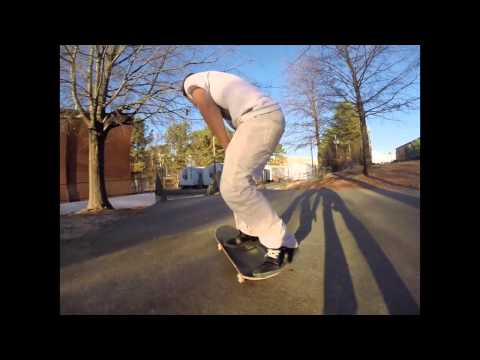 TMDK Skateboards Presents : Olivier Lucero "ATL Video Part"
Olivier Lucero
• 7 years ago
Olivier Lucero came out here to Atlanta, Georgia for a little less than a month, and came through with 3 mins of killer footage! Stopping at nothing to stack clips, even skating a 20 rail IN THE RAIN!! Filmed By: Billy Christian, Alex Mckay, and Dashiell Lucero.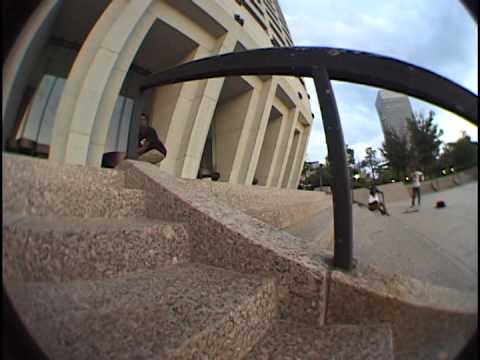 RNDB MONTAGE
RNDB223
• 7 years ago
Past couple of months. like it and share it.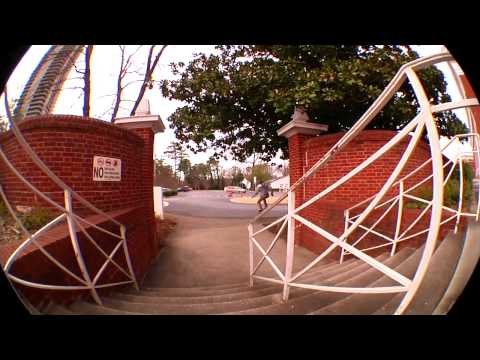 February 2014 Throwaway Montage
Matt Conrod
• 8 years ago
Been filming for a full length for the past 9 Months, so I haven't really uploaded anything. Here is the first throwaway montage from the video. Featuring: Andrew Meinders Mikey Lopez Chad Hazeltine Matt Conrod Andrey Tarasov James Burton Noah Chee-How Alex Hurtsellers Seth Turnbull Grady Smith Jovani Calo Lucas Jackson Justin Weisel Victor Gonzalez and Fletcher Renegar Filmed and Edited by Matt Conrod Additional Filming: Karl Glaser Andrew Meinders Harry Oates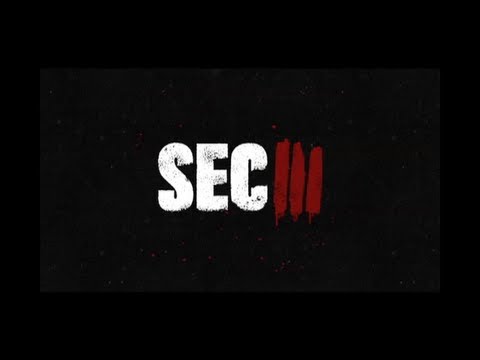 SEC 3 Full Video
Matt Mazza
• 9 years ago
Intro and bonus part as well! Intro by: Matt Swinsky Filmed and edited by: Max Yoder and Matt Mazza Thank you to everyone who helped out!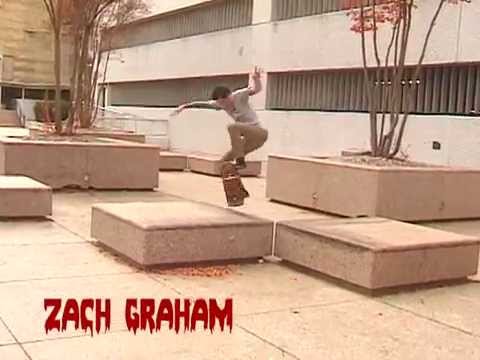 SEC 3 The Final Chapter Friends Section
Max Yoder
• 9 years ago
One of two friends sections from SEC III. Filmed by Max Yoder and Matt Mazza. Buy now at: secthree.tumblr.com DVD contains SEC 1, 2, and 3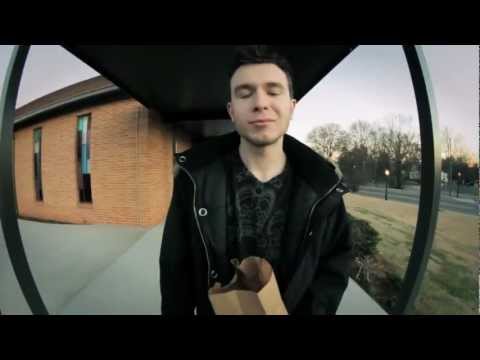 Carlos, Alex & Steffen BM4k Part
atlsk8er1221
• 9 years ago
Song: Waka Flocka Flame - Luv Dem Gun Sounds https://vimeo.com/45315594 ~ for mobile users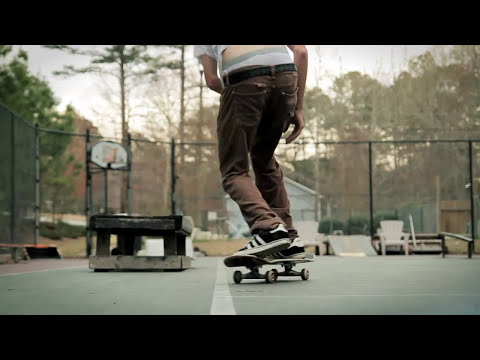 Cody Sosebee BM4k Part
atlsk8er1221
• 9 years ago
Filmed by: Scott Robertson, Steffen Meeks & Mickey Duran Additional Filming by: Alex Casteel & Matt Force Song: Tom Petty - Saving Grace https://vimeo.com/44166315 ~ for mobile users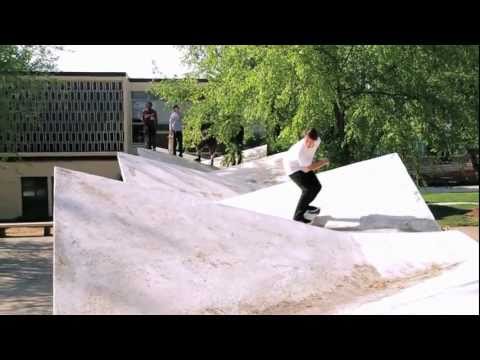 Free Ride
atlsk8er1221
• 11 years ago
Skaters: Mitch Shutters, Josh Brayboy, Seth Sparks, Matt Force, Mason Hetzer, Alex Julka & Charlie Beck with the shades. Filmed by: Scott Robertson & Steffen Meeks Edited by: Scott Robertson Song: Edgar Winter Group - Free Ride http://www.youtube.com/watch?v=v5tHRIbIpuU another recent montage but edited by Steffen Meeks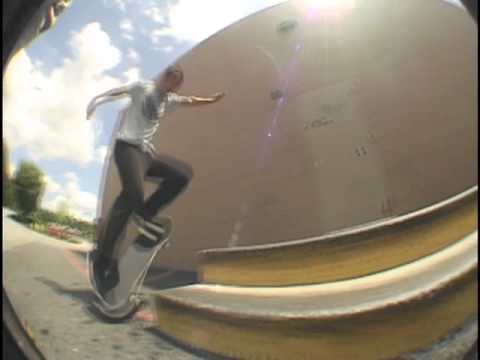 Justin Diamond's part from The Streebo
TheStreebo
• 11 years ago
streebo.tumblr.com Filmed and edited by Austin Sneed.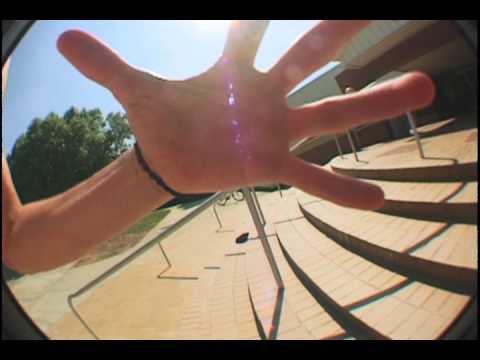 Summertime
atlsk8er1221
• 11 years ago
Filmed by: Steffen Meeks with additional filming from Dillon Barron. Edited by: Scott Robertson Skaters in order of appearance: Mitchell Shutters, Carlos Finch, Josh Hardy, Matt Force, Nick Emerick, Scott Robertson & Steffen Meeks Song: Rockwell - Somebody's Watching Me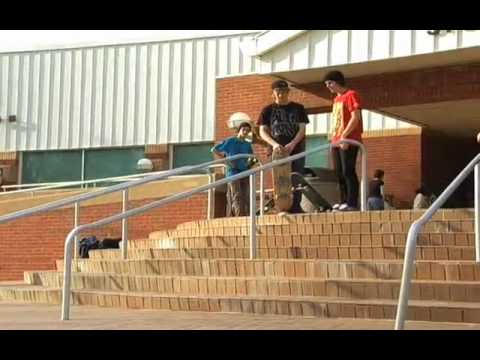 Last High
atlsk8er1221
• 12 years ago
Skaters: Mitch Shutters, Johnny Collier, Cameron Robertson, Matt Force, Cody Sosebee, Marc Meyer & Scott Robertson. Filmed/Edited: Scott Robertson Song: Dandy Warhols - Last High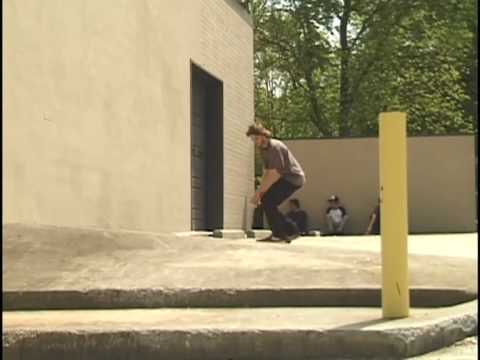 2010 Throwaway Footy
nickhoffer
• 12 years ago
Featuring - Woobie, McKenzie Goff, Ben Hayes, Ian Heslup, Nick Hopper, Nick Paolucci, Mike Thompson, Kevin Ralph, Justin Diamond, Sam Gribbon, Kinzer Hewitt Filmed by Sneed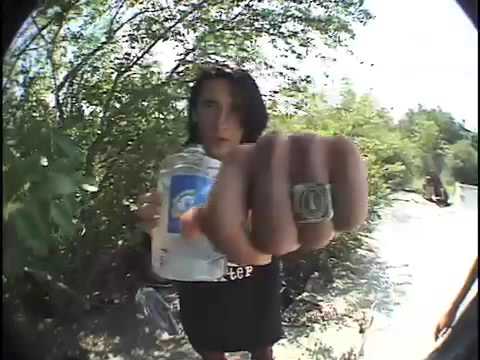 Drifter video throw away
Driftergreg
• 12 years ago
Footage of former rider Andy Goncher, some slams, old footage of friends Zach Graham, Chris Burns, Nick Paolucci, and Kevin Radley. Also unusable footage of Drifter team riders Greg Brashear, JJ Patterson, Chris Galosson and Ryan Taylor.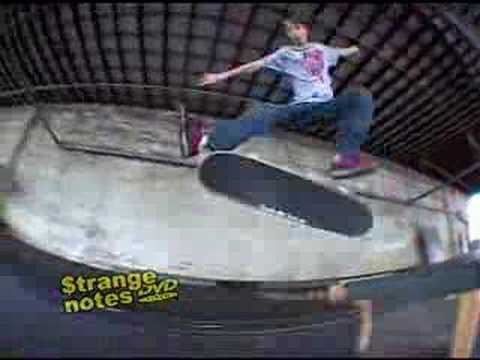 Movin' Up with Grant Taylor
Independent Trucks
• 15 years ago
Independent Trucks am profile on Grant Taylor for Strange Notes.