/
/

Bank of America Fountain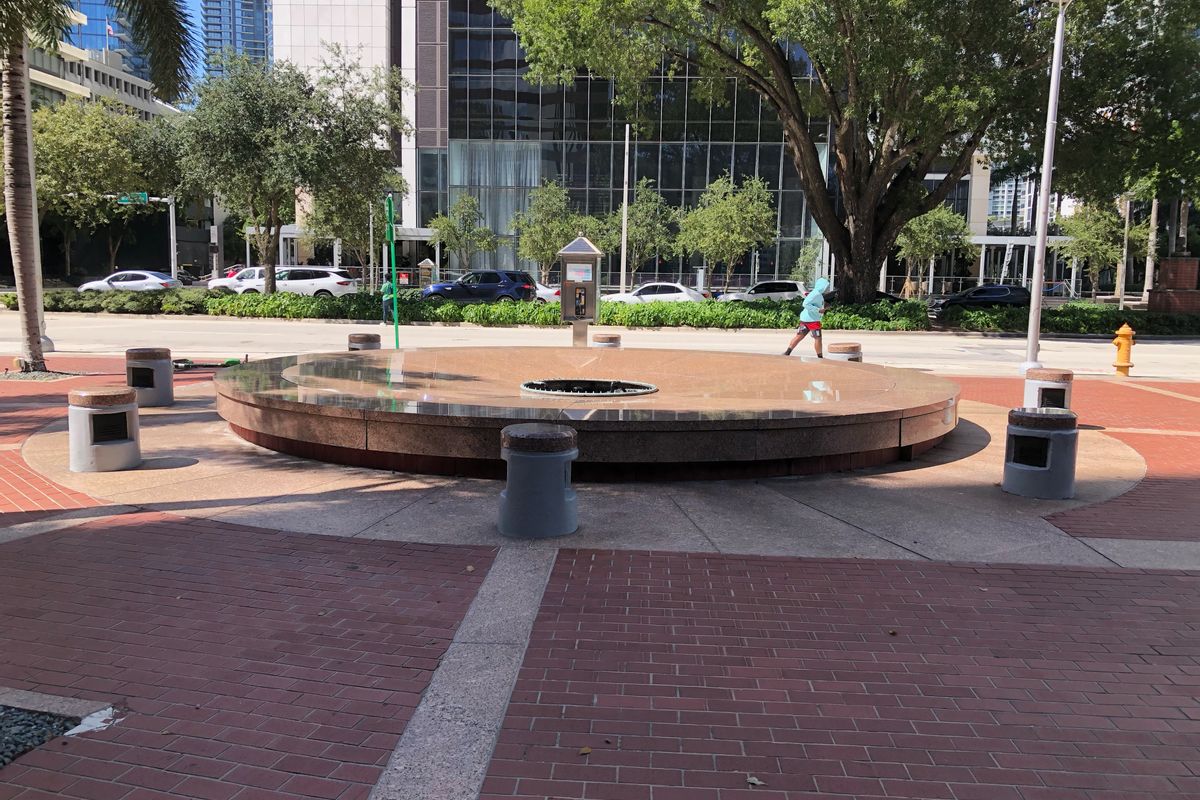 Bust Level:
Go After Hours Only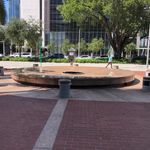 Videos (21)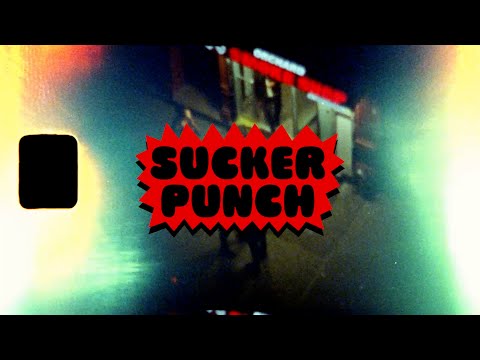 SUCKER PUNCH | Roger Skate Co.
rogerskateco
• 9 months ago
A new hit from your friend Roger and his gang fam. Featuring fresh professionals Garrett Young and Austin Amelio. Rogers: Cosmo Martinez-Glenn, David Langston, Max Taylor, Ryan Thompson, Brian Gonterman, Max Jang, Marshall Manual, and Reese Barton. Film & Edit: Calvin Millar and Max Taylor Graphics: Michael Sieben Additional Filming: Bobby McCutchen, Chase Walker, Vincent Villagomez, Dylan Makar, Henry Giddens, Igna Arriagada, Israel Garcia, Matthew Whipps, Drew Pickles, Matt Munson.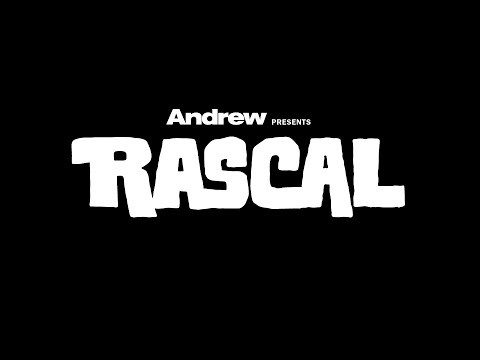 RASCAL
Andrew Skateshop
• 10 months ago
A VIDEO BY JUSTIN STOUT FILMED BY JUSTIN STOUT & NICK KATZ ADDITIONAL FILMING JAYLEN ROGERS FEATURING JOSH WOLFF, CHRIS MORGAN, JOEL MEINHOLZ, ELIJAH ODOM, & REZZA HONARVAR WITH APPEARANCES BY KHARI MCINTOSH, MANNY BENITEZ, TC, VICTOR LUSTIG, THIRTY, BRIAN DELATORRE, BRAD CROMER, BRENDAN CARROLL, ANAY LOPEZ, DANNY DIPALO, MARNEZ, BARCO, ARTY SMITH, & GRADY SMITH 0:00 Intro 1:22 Josh Wolff 4:06 Chris Morgan & Friends 6:16 Joel Meinholz & Friends 8:59 Elijah Odom 12:09 Rezza Honarvar 17:04 Credits
You Deserve It
Alltimers is: Elijah Odom Dustin Henry Salomon Cardeñas Adrian Vega Dougie Ben Blundell Charles Rivard Etienne Gagne Coles Bailey Dana Ericson Brianna Delaney Stafhon Boca Will Marshall Zered Bassett Alexis Sablone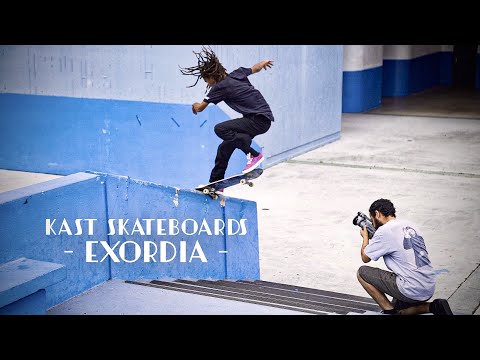 Kast Skateboards - Exordia
Kast Skateboards
• a year ago
Exordia meaning the beginning of, this is the beginning of our videos and putting our skating out there. Desmond White, Ryan Owen, Jesse Villamor, Charlos Padilla, Alex Marshall and Danny Fuenzalida are our squad. There's a friend section with skaters like TJ Rogers, Elijah Odom, Loui Vivanco, Mathias Torres, Milton Martinez n a few other local rippers. Hope you enjoy. @Kast Skateboards 0:00 Intro 1:15 Danny Fuenzalida 5:15 Jesse Villamor 5:32 Alex Marshall 5:47 Homies 7:20 Charlos Padilla 7:37 Homies 8:39 Desmond White 10:26 Credits 14:04 Ryan Owen Edited by: Carlos Mesa @C Media Co Produced by: Danny Fuenzalida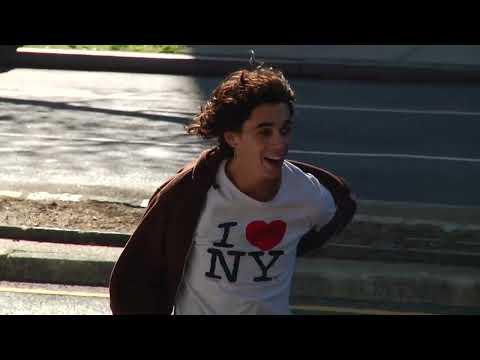 Donovan Wildfong in "wick & spit"
Donovan's part from "wick & spit" guest appearance by Cooper Winterson Nelly Morville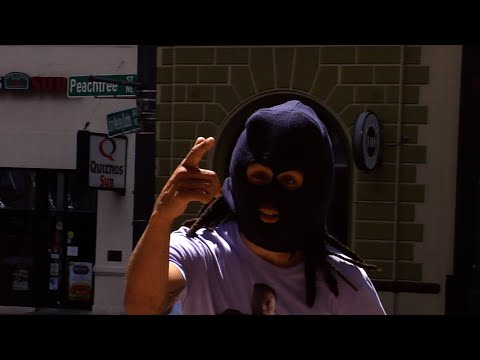 413MATCHBOX
Sam Greenwood
• a year ago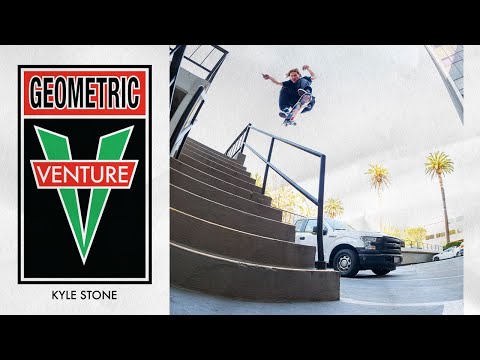 Venture X Geometric
Venture Trucks
• a year ago
Geometric taking it from Houston to Dallas, LA, NY, and Florida with a stacked crew for the release of their new Venture collection. Limited V-Hollow Lights Trucks, Tees, and stickers. Only available in-store and online at https://www.geometricskateshop.com/ Video by Will McCarthy https://www.instagram.com/messy_snacks/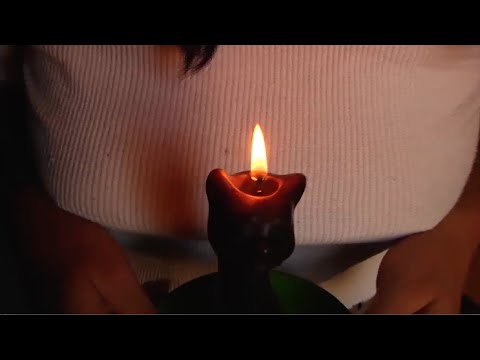 wick & spit
glue presents wick & spit a video by Stephen Ostrowski starring Leo Baker Stephen Ostrowski Akobi Williams Trish McGowan Ellias Kitt Donovan Wildfong Kanin Garner Cooper Winterson also featuring Dylan Chavles Ed Fisher Joe Apollonio Ned Vena Angel Delgado Colleen Combs Evan Wasser Nelly Morville Robert Blazek Weston Kearl Brianna Delaney Timmy Pizarro Nazir Hedgepeth Myles Underwood Gunnar & Dorsey Smith Max Garson Matt Hilvers Julian Garcia filmed by Cooper Winterson Stephen Ostrowski Rey Choto Daniel Wheatley Ed Fisher Crossy Andy Conte Tyler Smolinski Dan Ryuichi Balducci Shari White with music by Placebo Gas Pulp New Age Steppers Surf Gang GLUE™ 2022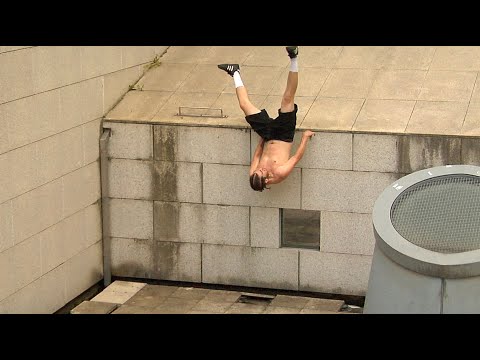 MONEY TIME
Tristan Warren
• a year ago
By Tristan Warren 2022 00:00 O'Connor Nelson 3:29 Kader Sylla, Tyler Appel, Mingus Gamble, Cooper Angelineff, Avi Malina, Sunny Suljic 6:57 Wavy Section 8:53 "Doggies Back" 9:46 Family Section 13:24 Katsuya Shiratori, Leo Freese, Dylan Varady 15:24 Jinx Montage pt. 2 17:20 Patrick Cannon 20:56 Credits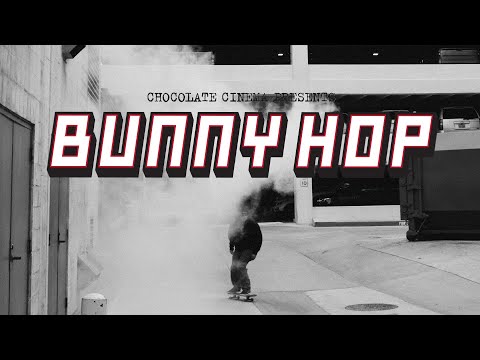 Chocolate Skateboards "Bunny Hop"
Chocolate Cinema Presents "Bunny Hop" Starring: James Capps Erik Herrera Jesus Fernandez Jordan Trahan Stevie Perez Kenny Anderson Raven Tershy Carlisle Aikens Vincent Alvarez Featuring: Justin Eldridge Chris Roberts Andrew Brophy Breana Geering Cory Kennedy Griffin Gass Jeron Wilson Niels Bennett Rick McCrank Rowan Davis Sean Malto Simon Bannerot Tyler Pacheco Directed by: John Marello Filmed by: John Marello Daniel Policelli Canaan Hernandez Executive Producers: Rick Howard Mike Carroll Megan Baltimore Spike Jonze Produced by: Sam Smyth Edited by: John Marello Additional Editing: Daniel Policelli Art Direction Carlos M. Gutierrez Evan Hecox Visual Effects: Johannes Gamble 16MM Cinematography: John Marello Still Photography: Alex Papke Mike Blabac Sam Muller Chocolate Tour 2 Trailer: Directed by Colin Kennedy & John Marello Screenplay by: Mark Lewman Shot by: Colin Kennedy Edited by: Colin Kennedy & Johannes Gamble Special Appearances by: Ray Barbee Daniel Castillo Richard Mulder Bob Stephenson Federico Vitetta Stevie Williams and Chuck from Chuck's Skate Barn "Bunny Hop, Son!" Keenan Forever Gabriel Forever Time Stamps: Chocolate Tour 2 Trailer: 0:12 Intro: 5:18 James Capps: 7:18 Erik Herrera: 10:51 Jesus Fernandez: 14:52 Jordan Trahan: 16:18 Stevie Perez: 19:33 Kenny Anderson: 22:21 Raven Tershy & Girl Montage: 23:29 Carlisle Aikens: 27:06 Vincent Alvarez: 31:25 Credits: 36:44 Follow Crailtap on Instagram: http://instagram.com/Crailtap Daily Content and More!: http://Crailtap.com Like Crailtap on Facebook: http://fb.com/Crailtap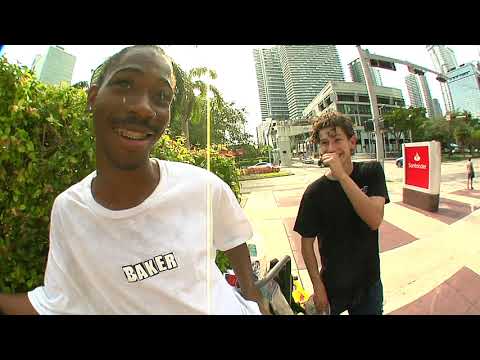 Full Moon In Miami
Tristan Warren
• 2 years ago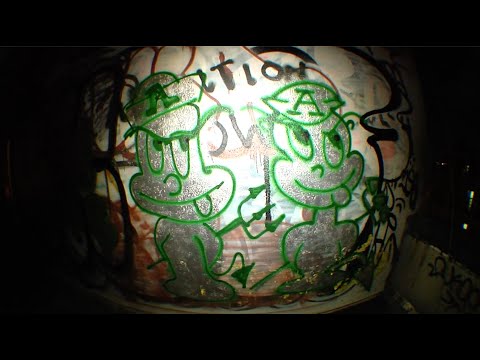 Yastle
Andrew Skateshop
• 2 years ago
REZZA HONAVAR & ELIJAH ODOM FEATURING HENRY BARCO DOUGIE GRADY SMITH NICK FERRO ANAY LOPEZ DANNY DIPPALO KHARI MCINTOSH JOEL MEINHOLZ FILMED BY JUSTIN STOUT NICK KATZ OMAR MASSIAH TITLES BY DANIEL ELYAMEN ANDREWDOWNTOWN.COM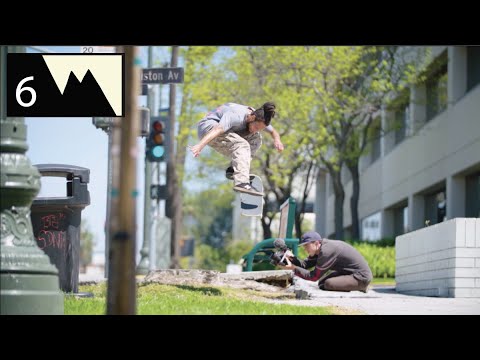 iDabble VM issue 6
This is the 6th issue of iDabble Skate video mag. all music credited at end of issue in the credits. iDabblevm.com @idabblevm on instagram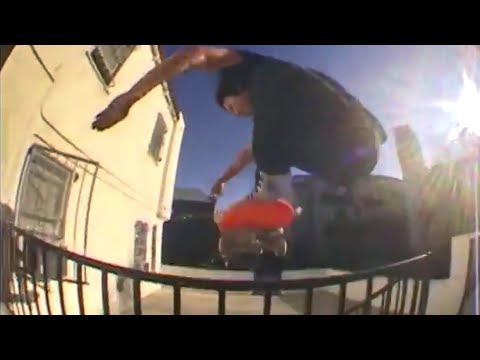 Shota Kubo's "Dogtown" Part
ThrasherMagazine
• 3 years ago
Shota hops from Hawaii to LA with effortless flow, while cranking up the heat on a closer you won't believe. The Kubo name is synonymous with style. Keep up with Thrasher Magazine here: http://www.thrashermagazine.com http://www.facebook.com/thrashermagazine http://www.instagram.com/thrashermag http://www.twitter.com/thrashermag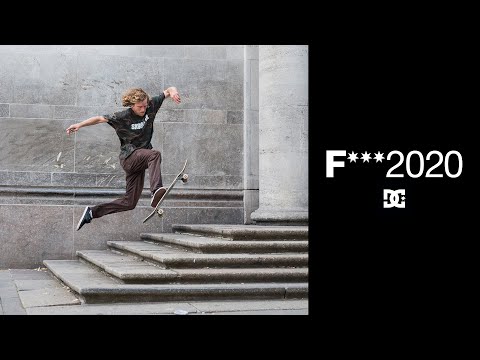 DC Shoes' "F*** 2020" Video
ThrasherMagazine
• 3 years ago
Evan Smith, Kalis, Ish, Wes, Madars, Shanahan, and the DC team raise their middle fingers to 2020 with some of the rawest clips from around the globe. It wasn't all bad. Keep up with Thrasher Magazine here: http://www.thrashermagazine.com http://www.facebook.com/thrashermagazine http://www.instagram.com/thrashermag http://www.twitter.com/thrashermag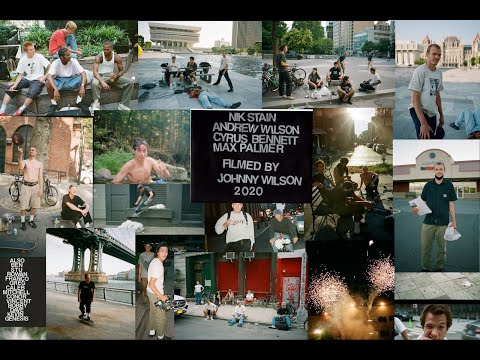 John's Vid
John Wilson
• 3 years ago
Nik Stain Andrew Wilson Cyrus Bennett Max Palmer Filmed by Johnny Wilson 2020 Thank you Nike SB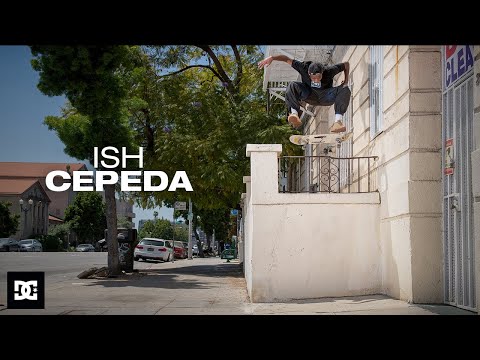 Ish Cepeda's "DC" Part
ThrasherMagazine
• 3 years ago
Ish has been busy since the Scramble, lacing sharp lines in Philly while hopping high bars with absolute command. Our guy is a rare talent. Keep up with Thrasher Magazine here: http://www.thrashermagazine.com http://www.facebook.com/thrashermagazine http://www.instagram.com/thrashermag http://www.twitter.com/thrashermag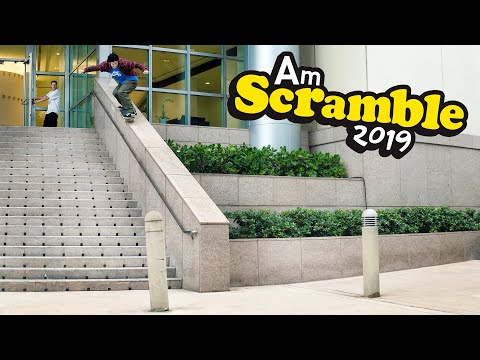 "Am Scramble 2019" Video
ThrasherMagazine
• 3 years ago
For our 3rd annual Scramble, we assembled some of the best ams in the game for a whirlwind tear through Florida, before they elevate to the pro ranks. Every Hubba assault, yank-in, Kona conquest, and hotel freestyle explodes with the vigor of blazing talent on the cusp. Heavy trip... Keep up with Thrasher Magazine here: http://www.thrashermagazine.com http://www.facebook.com/thrashermagazine http://www.instagram.com/thrashermag http://www.twitter.com/thrashermag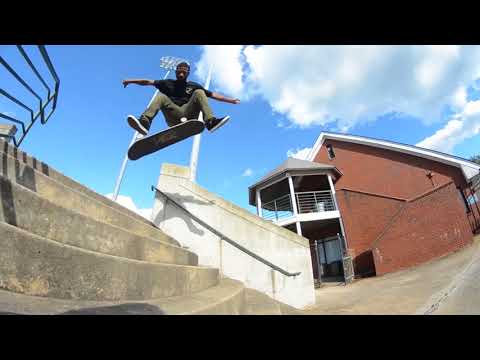 Nestflix presents Reggie Kelly
This episode of Nestflix follows up Reggie's podcast..This part is from The Cuckoo's Nest local shop video "Group Therapy Session #2" Hope you enjoy and subscribe from more RADNESS!!! IG:@thecuckoocollective FB: facebook.com/cuckoos.skateshop locknkeyclub.com i do not own rights to any music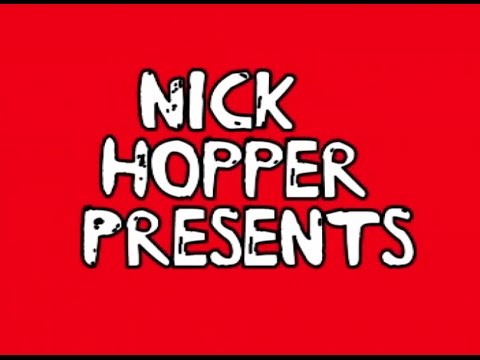 Sleepwalking (2009) Full video.
Nick Hopper
• 6 years ago
My video Sleepwalking premiered 8 years ago this month at the now deceased Woodward Skatepark in Lawrenceville, GA. It took 8 years to finally upload it to the 'tube. Enjoy it! Full Parts: Patrick Palmer Drew Lambertson/David Karbowski/Jeremy Wheeler Robbie Donaldson Austin Sneed Mckenzie Goff Daniel Murgueitio Stephan Broyles and Tony Yeap Featuring: Travis Glover, Andrew Edge, Sam Gribbon, Dominick Hoffman, Scott Chalfant, Josh Butler, Josh Nation, Garrett Bauman, Matt Cullen, Ant Mo, Ben Hayes, Ross Lanning, Nick Paolucci, Brendan O'Neill, Anthony Dodardo, Jordan Smith, Justin Flinkfelt, Matt Owens, Micah Freeman, Marcelo Pancote, Justin Diamond, Brad Griffeth and Jordan Lucas. Filmed by: Nick Hopper, Robbie Donaldson, Austin Sneed, Martin Baird and Mike Hogan Edited by: Nick Hopper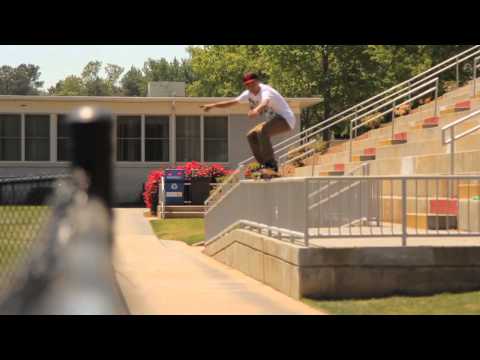 THE CHAZ ORTIZ VIDEO, B Sides
zooyorkmedia
• 11 years ago
ZOO YORK proudly presents a behind-the-scenes look at the making of THE CHAZ ORTIZ VIDEO. Featuring highlights, second angles, unseen footage and more. Filmed and Edited by R.B. Umali.