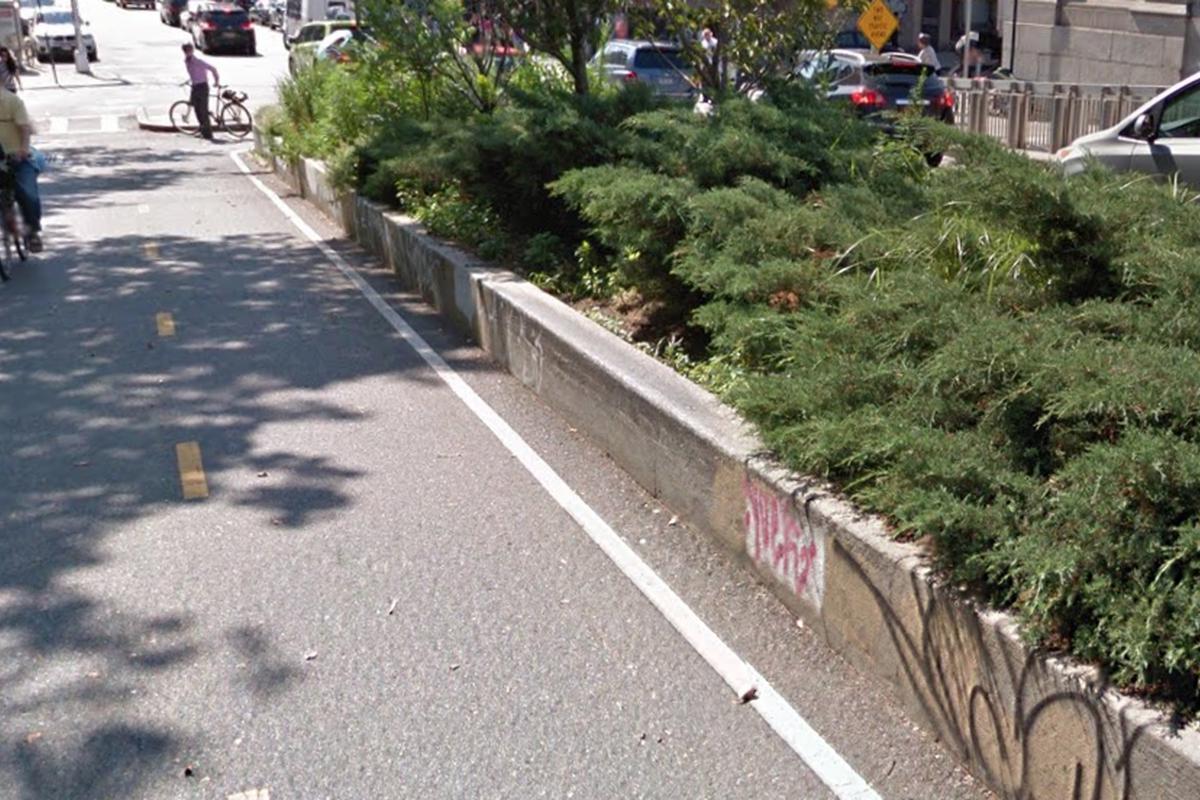 Bust Level:
Go After Hours Only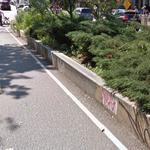 Videos (17)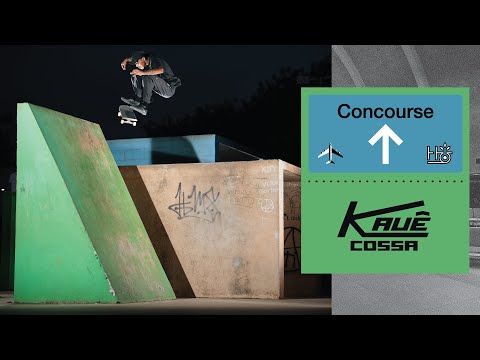 Kaue Cossa's "Concourse" Habitat Part
ThrasherMagazine
• 2 years ago
Bouncing between Brazil and NYC, Kaue comes through with a refined part of perfect catches, tasteful manuals and a Courthouse closer deserving of serious study. Keep up with Thrasher Magazine here: http://www.thrashermagazine.com http://www.facebook.com/thrashermagazine http://www.instagram.com/thrashermag http://www.twitter.com/thrashermag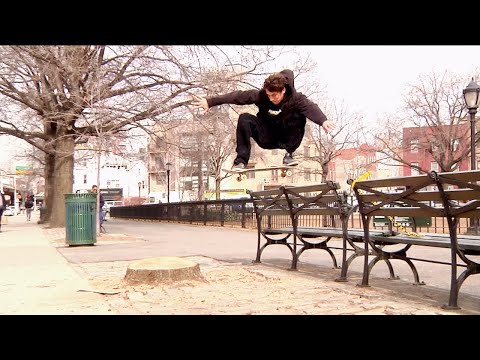 PREMIERE: 5Boro's "Apt. 5B" Video
Mark Nardelli, who's been running 5Boro for a while now, sent us their new video, Apt. 5B, featuring their newest family of riders and nicknamed after the apartment where he lives and handles every aspect of the business. For one of the most prolific New York brands (they've been around since 1996) we're glad to hear they still operate like a family. FEATURING Jordan Trahan Jeremy Murray Amir Denis Kempsey Alexander Matt Militano Shinya Nohara Jimmy Mcdonald Danny Falla Neil Herrick Video edited by: Chris Mulhern & Mark Nardelli MORE INFO: http://www.jenkemmag.com/home/2020/02/06/premiere-5boro-apt-5b/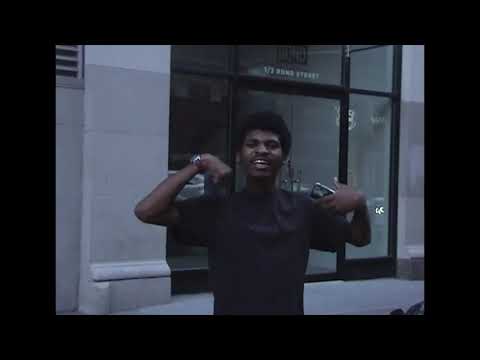 Homies Network — The Homies Video
Quartersnacks
• 4 years ago
Video by Kei Tsuruta. All Photos by Mark Custer. https://homiesnetwork.bigcartel.com Skaters in order of appearance: Luke Lenski Radcliffe Coles Bailey Lawrence Pinkney Joshua Vargas King Abdo Cristian Carabello Mecca Jihad Mshaka-Morris Tenzin Che Miyahira Kyota Umeki Ismael Diallo Jerome Peels Genesis Evans Eric Reinertson Julien Eversley Connor Preblick Max Garson Kenny Shoji Juan Alarca Noe Horiwaki Daniel Kim Stanley Simons Alex Greenberg Milo Richardson Tre Sisti Issac White Quinn Batley Dalton Newbury Sully Cormier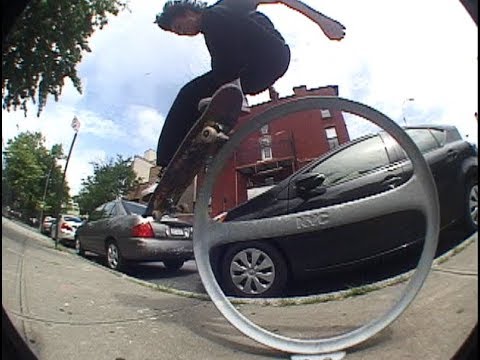 Hotel Blue's About Time
featuring Nick Gorham, Kalman Ocheltree, Luke Lenski, Nate Grzechowiak, and Juan Virues.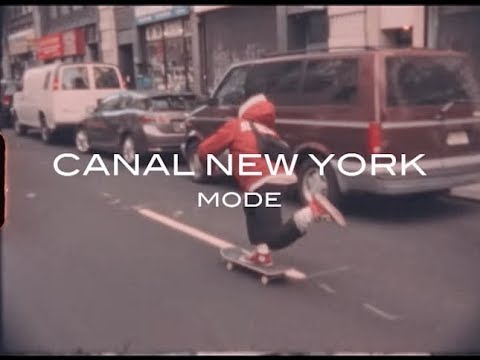 Canal New York: Mode
Canal New York
• 5 years ago
Filmed and edited by Esteban Jefferson www.CanalLimited.com 0:00 Caleb Yuan 3:29 Zach Moore 6:23 Dom Susca 7:04 Johnny Ngan 10:35 Biggavelli Interlude 10:58 Cyril Palmer, Evan Red Borja, Yaje Popson & Andrew Valencia 14:28 Mateo de Jesus 17:20 Jason Sherman 19:53 Banks Section 20:52 Anders Newman, Brandon Cohen & Will Rubenstein 23:31 Marcello Campanello 28:08 Credits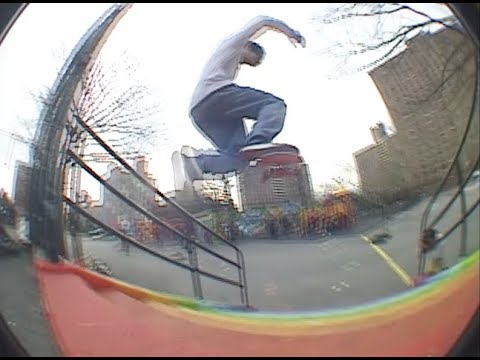 Quartersnacks : Nike SB
Quartersnacks
• 6 years ago
Quartersnacks is proud to present its third capsule collection with Nike SB, which will be available in skateshops on April 14, 2018. A preview of the collection can be found via http://quartersnacks.com/nikesb. This video features Andrew Wilson, Max Palmer, Zach Baker, Keith Denley, John Choi, Josh Wilson, and Antonio Durao. Filmed and Edited by Emilio Cuilan of Hardbody Entertainment.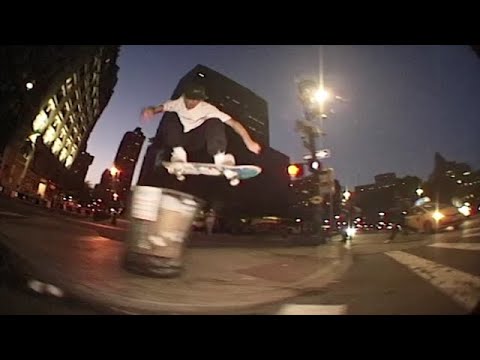 188, Villains | TransWorld SKATEboarding
Transworld Skateboarding
• 6 years ago
Subscribe to TransWorld's YouTube: http://twskate.co/gz8nsr A short video around the streets of NYC and Philly with the Villains team. Juan Virues, Ruben Spelta, Zach Panebianco (those Ollies are nuts!), Juan "Jura" Altora and friends are steady killing it! FILMED & EDITED BY HUGO MIRALLES ADDITIONAL FILMERS JUAN VIRUES & RUB SPELTA LOGO RESOLUTIONS BY ADREA DILLIDDO Follow TWS for the latest: Daily videos, photos and more: http://skateboarding.transworld.net/ Like TransWorld SKATEboarding on Facebook: https://www.facebook.com/TransWorldSkate Follow TransWorldSKATE on Instagram: https://instagram.com/transworldskate/ Follow TransWorldSKATE Twitter: https://twitter.com/TransWorldSKATE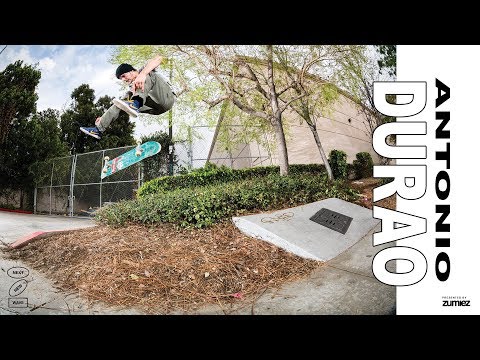 Antonio Durao | Next New Wave
The Berrics
• 6 years ago
Subscribe to The Berrics 👉http://bit.ly/TheBerricsYoutube Antonio Durao has the latest Next New Wave part. Get your copy of Berrics Magazine #1 and subscribe in The Canteen today! http://bit.ly/BerricsMagazine_Issue1 Daily Videos and more: http://theberrics.com Like The Berrics on Facebook: http://fb.com/berrics Follow The Berrics on Instagram: http://instagram.com/berrics Follow The Berrics on Twitter: http://twitter.com/berrics Follow The Berrics on Snapchat: @TheBerrics
Broadway Bullet /// adidas Skateboarding in New York City
adidas Skateboarding
• 7 years ago
adidas Skateboarding takes on the streets of New York City - a metropolis that helped shape the golden era of skateboarding. Channeling the raw energy and grit of the city, 'Broadway Bullet' brings the global team together to skate spots across Manhattan and beyond, while officially introducing two new faces - Nora Vasconcellos and Frankie Spears. Featuring Tyshawn Jones Silas Baxter-Neal Rodrigo Teixeira Mark Suciu Nestor Judkins Jake Donnelly Daewon Song Marc Johnson Jack Fardell Mark Gonzales Kevin Lowry Dennis Busenitz Lem Villemin Pete Eldridge Introducing Frankie Spears Nora Vasconcellos Guest Appearances Ari Marcopoulos Troy Stilwell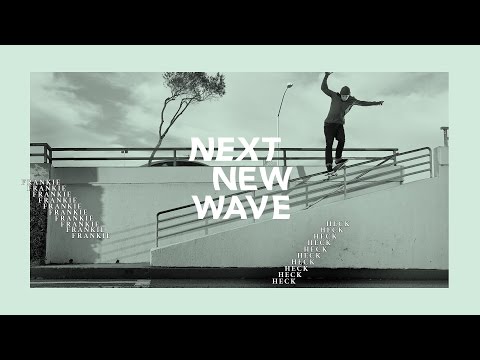 Frankie Heck | Next New Wave
theskateboardmag
• 7 years ago
Frankie Heck is known for having no hesitation. Instead of obsessing over every detail of a clip, Frankie just says: "Relax."... Subscribe to The Skateboard Mag -http://bit.ly/SubscribeToTSM Watch More Next New Wave - http://bit.ly/NextNewWave The Berrics and The Skateboard Mag have partnered up to present the Next New Wave—the people, companies, and new projects to look out for in 2016. Throughout the next month, we will be releasing video parts, profiles, and product featuring... Kevin Kowalski, WKND, Michael Sommer, Liam McCabe, The Quiet Life, Jamie Foy, Thomas Dritsas, Everybody Skates, Ish Cepeda, Metrogram, Lucas Xaparral, Dashawn Jordan, Denny Pham, Diego Johnson, Fact, Dalton Dern, Old Friends, Kevin Scott, Bluetown, Justin Damer, Timmy Johnson, Matt Fisher, Diamond Footwear, Yuto Horigome, SOVRN, Frankie Heck, Maurio McCoy, Tyson Peterson, and Zion Wright. Daily Videos and more: http://theskateboardmag.com Like The Skateboard Mag on Facebook: http://fb.com/SkateboardMag Follow The Skateboard Mag on Instagram: http://instagram.com/theskateboardmag Follow The Skateboard Mag on Twitter: http://twitter.com/SkateboardMag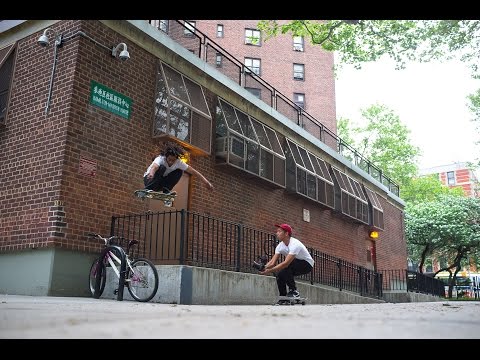 An afternoon in New York City with the Volcom Skate Team
The Volcom Skate team was in New York City for the premiere of their new film Holy Stokes! a Real Life Happening and one luck winner, Santiago Rodriguez, was chosen the Saturday before at the 2016 Harold Hunter Day event to come out and skate with the team. This is what went down all in one after noon featuring Chris Pfanner, Daan van der Linden, Alex Midler, Axel Cruysberghs, Silvester Eduardo and Remy Stratton. Go to http://vol.cm/holystokes for more information and to pre-order Holy Stokes! a Real Life Happening on iTunes! Filmed and edited by R.B. Umali Music Gary Rogers "T's Up" "Oh I Won't" http://soundcloud.com/gary-rogers-10/tracks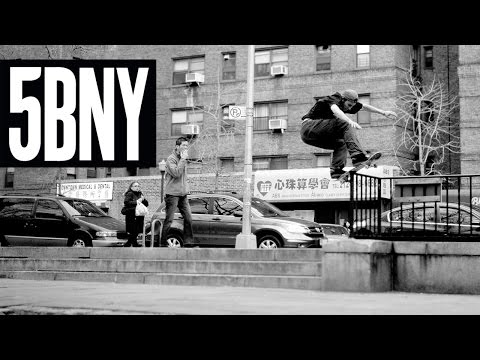 5Boro's "5BNY" Video
ThrasherMagazine
• 8 years ago
There's nothing quite like footage from the concrete jungle of NYC. This video features great skating, an epic vibe, and three new members of the pro ranks. Congrats Jordan Trahan, Rob Gonyon, and Silvester Eduardo! Keep up with Thrasher Magazine here: http://www.thrashermagazine.com http://www.facebook.com/thrashermagazine http://www.instagram.com/thrashermag http://www.twitter.com/thrashermag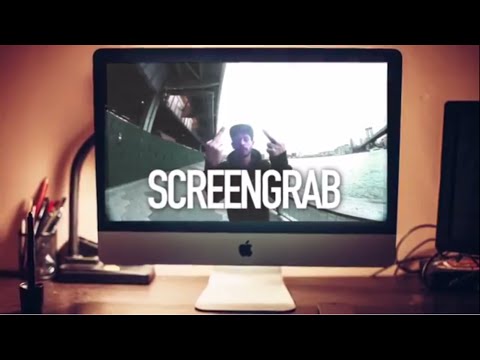 SCREENGRAB - FULL HD SKATEBOARDING VIDEO BY TOM GORELIK
veganxbones
• 8 years ago
Skateboarding video by Tom Gorelik SUBSCRIBE HERE: http://bit.ly/1bMwCCa Screengrab is the latest video from Tom Gorelik a.k.a. Russian Bob. Features a part from Troy Stilwell, Quartersnacks' favorite below-drinking-age caucasian skateboarder. Featuring parts from Ryan Santiago, Kasper Bejoian, Kozo Cavalcanti, David Nelson-Hospers, Chris Pierre-Jacques, Troy Stilwell, and Garret Daly. After being told that a local theater couldn't have any more skate video screenings because 'the staff couldn't handle them anymore,' Tom Gorelik premiered his newest video, Screengrab, by projecting it onto the wall of a handball court underneath the Manhattan Bridge. Now, this is downtown Manhattan in 2015, where the powers that be are very particular about what goes down in public places. When the parks department rolled up, I knew it was done. Nothing. Maybe Kozo Cavalcanti's massive snap deterred them. Ten minutes later a squad car slowed down curiously and I really knew it was done. Nothing. I guess they were impressed by Garret Daly's hurricanes. Or maybe they just didn't mind the conglomeration of fifty or so people—skaters, a surprising number of non-skateboarding girls, and a few old neighborhood locals, crowded around a generator with a speaker and a projector propped up on an overturned trash can. Fuck yeah, New York's still got it. As I felt the crisp October air and heard sounds of trains and traffic on the bridge, I felt the very real, vivid rush of nights passed with that same devil-may-care attitude out in the streets. I watched as a cast of mostly up-and-coming rippers did their thing in those very same streets, with a bit of out west—Massachusetts and California, it's all west from here—thrown in for good measure. I haven't seen so much Seaport ledges in one video, but given the variety of tricks on them, I didn't mind one bit. Two people did tricks that involve shimmying over an obstacle on a ledge they were on. And I dare you to try that no-comply shove it to cross-legged landing. At just twenty minutes in length, the video was able to be looped twice before the cops finally paid a real visit, busting one poor soul who was pissing in the corner because he had an unpaid ticket for being in a park after dark. Fuck, New York's still got it. Watch this then hit the streets for everyone in the Tombs who can't.
sticker_id=767334546626288
Cooper Winterson
• 9 years ago
*(flames)* *(thumbs up)* https://www.facebook.com/stickers/asset/?sticker_id=767334546626288&image_type=BestEffortImage Copyright Disclaimer Under Section 107 of the Copyright Act 1976, allowance is made for "fair use" for purposes such as criticism, comment, news reporting, teaching, scholarship, and research. Fair use is a use permitted by copyright statute that might otherwise be infringing. Non-profit, educational or personal use tips the balance in favor of fair use.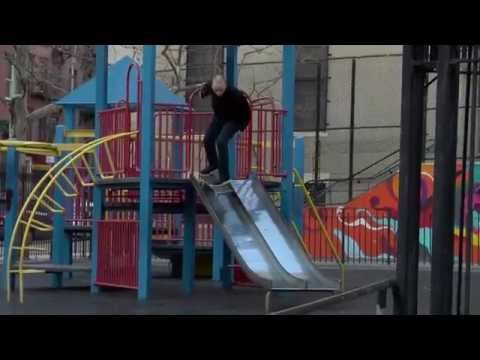 BILLY MCFEELY
http://passportal.com.au/ PASS~PORT WELCOMES BILLY MCFEELY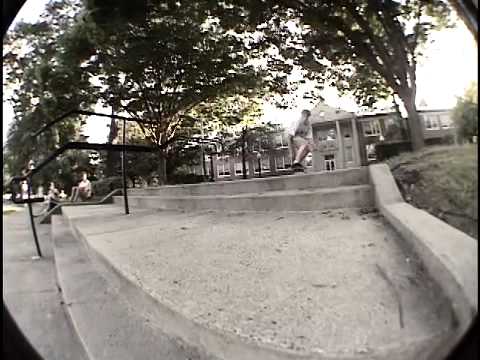 zak depiero and friends as seen in MAMA'S BOYS
ronnie dings
• 11 years ago
friends include in order of apperance bobby murphy, trevor thompson, tj comerford, jordan g, jason crowley, ant delito and jesse sansevere. sorry for the delay y'all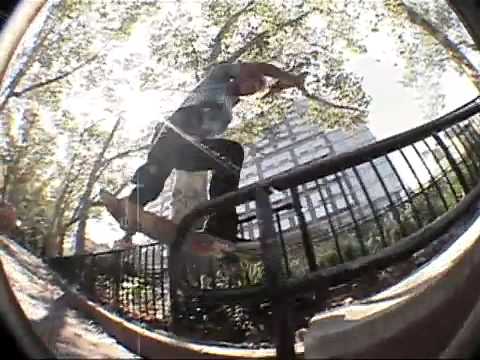 APK (as seen in Mama's Boys)
ronnie dings
• 11 years ago