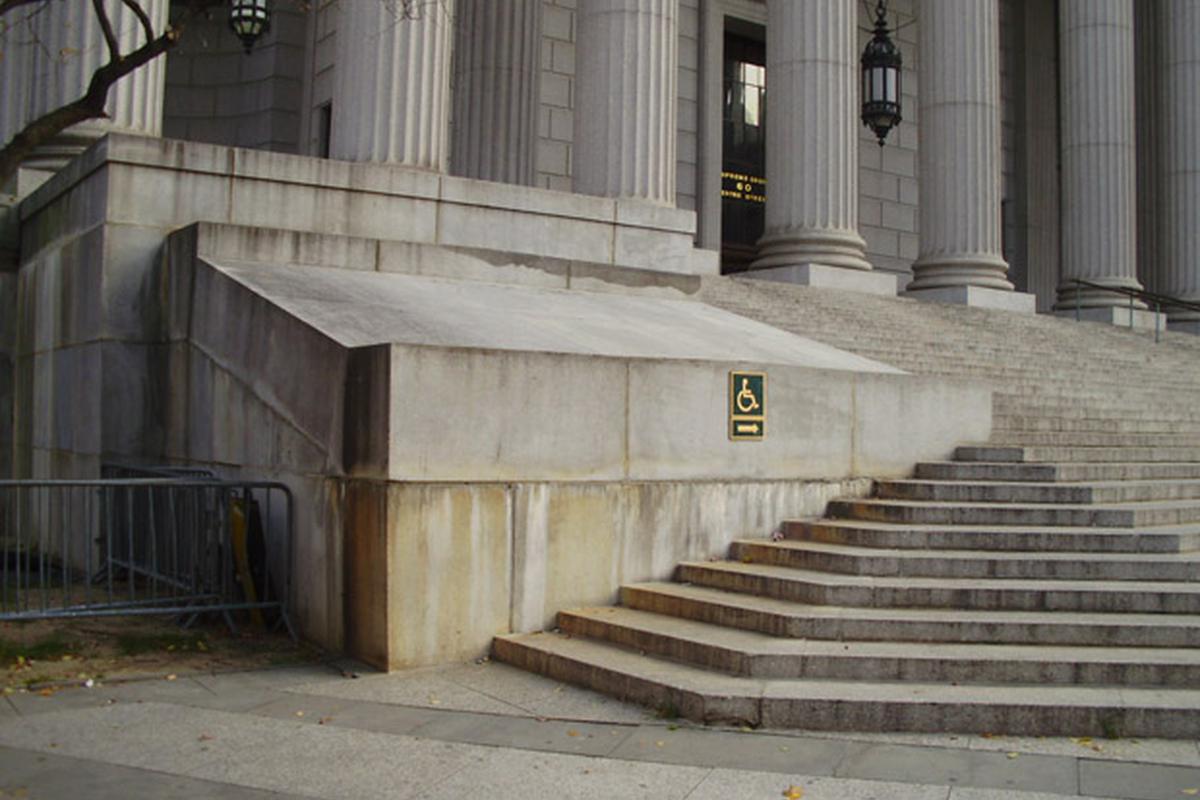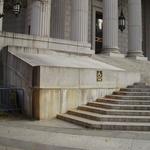 Videos (49)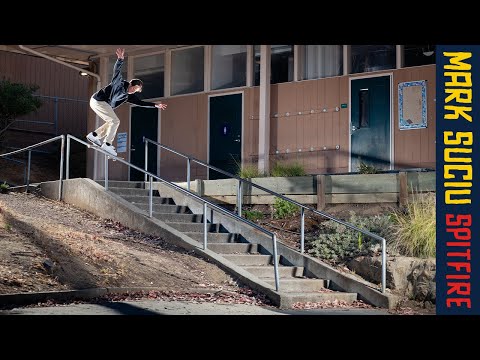 Mark Suciu's "Spitfire" Part
ThrasherMagazine
• 15 days ago
Mark strikes a scorched-earth campaign on NYC's rails and iconic spots. It's that time of year again... Keep up with Thrasher Magazine here: http://www.thrashermagazine.com http://www.facebook.com/thrashermagazine http://www.instagram.com/thrashermag http://www.twitter.com/thrashermag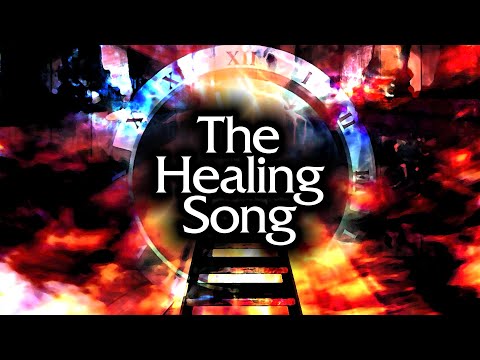 The Healing Song
widdip
• a month ago
Widdip Gaiden R.I.P. Bell @widdipatlanta www.widdip.com Feat. Victor Gonzalez, Shane Farber, Garrett Haschke, Sky Wolf, Ichi Yamada, John Morrissey, Khamal Sanders, David Godbey, Max Palmer, Felipe Bartolome, Hugo Boserup, Franco, Terrell Dunnings, Jake Vezeau, Preston Carey, Lucas Jackson, Hal Scarborough, Logan Knapp, Grayson Miller, Austin Sneed & Juan Virues Film & Edit by Grayson Miller Additional filming by Nick Holtz, Jonah Hawkins, James Cruickshank, Ryan Lee, Matt Conrod, Shane Farber, & Jake Vezeau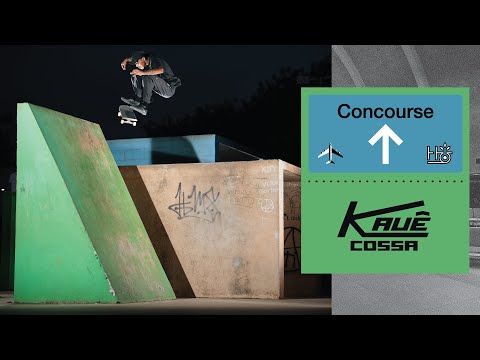 Kaue Cossa's "Concourse" Habitat Part
ThrasherMagazine
• 4 months ago
Bouncing between Brazil and NYC, Kaue comes through with a refined part of perfect catches, tasteful manuals and a Courthouse closer deserving of serious study. Keep up with Thrasher Magazine here: http://www.thrashermagazine.com http://www.facebook.com/thrashermagazine http://www.instagram.com/thrashermag http://www.twitter.com/thrashermag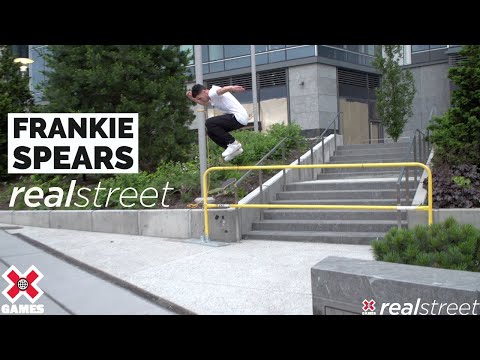 Frankie Spears: REAL STREET 2021 | World of X Games
X Games
• 5 months ago
Watch Frankie Spears and filmer/editor Matt Schleyer's entry into Real Street 2021, the all-video street skateboarding contest brought to you by ESPN's World of X Games. Vote at http://www.XGames.com/RealStreet, and check back during X Games 2021 to find out who won. Vote for Frankie: http://www.xgames.com/xgames/real/31553383/Spears-31553590 Music: "Frank" by William McFeely --- X Games is your premier destination for all things action sports, music, lifestyle and everything in between. X Games has been the worldwide leader in action sports since 1995. Visit our official homepage at http://xgames.com for more coverage and highlights. SUBSCRIBE: @X Games! Check us on Social @XGames: Instagram ► https://instagram.com/xgames Twitter ► https://twitter.com/xgames Facebook ► https://www.facebook.com/XGames TikTok ► https://www.tiktok.com/@XGames Snapchat ► @xgames Thanks for watching X Games! #XGames #RealStreet #Skateboarding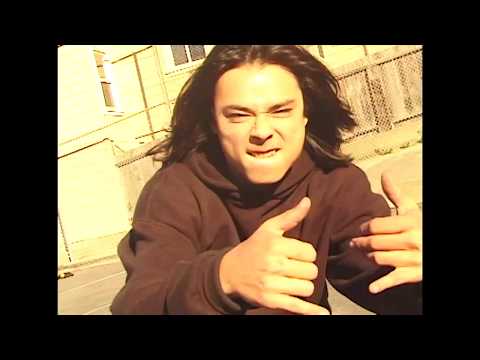 Deep Fried "Undercooked"
Deep Fried
• 2 years ago
Featuring: Dustin Partridge, Marshall Manuel, Davis Sarvey, Jeff Carlyle, Roger Krebs, Jp Escobar, Taylor Nida, Adam Taylor, Mason Coletti, Athen Mccrary, Chris Athans, Ben Gore, Zack Krull, Taylor Nida, Dillon Krull, Ethan Loy, Andrew Fiene, Dominick Walker, Jared Burke, Ed Claire, James Levinski, Luciano Hernandez, Matthew Martin, Joseph Madrigal, Austin Schultz, Chandler Burton, Tanner Rowe, Kenny Hurd, Taylor Smith, Jesse Viera, Jett Caputo, Harry Ciabattini, Brian Delatorre, Eddie Cernicky, Brian Powderly, Seth Ramirez, Matt Militano, Neil Herrick, Kevin Liedtke, Ian Wishart, Jamal Gibbs, Brian Slatts, Pablo Ramirez, Dougie, Robin Wilson, Yonnie Cruz, Jameel Douglas, Tyler Pacheco, Khalil Smith "boogie"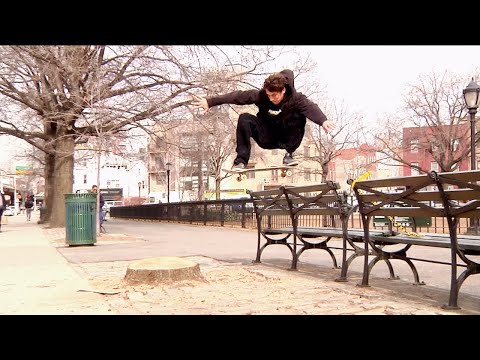 PREMIERE: 5Boro's "Apt. 5B" Video
jenkemmag
• 2 years ago
Mark Nardelli, who's been running 5Boro for a while now, sent us their new video, Apt. 5B, featuring their newest family of riders and nicknamed after the apartment where he lives and handles every aspect of the business. For one of the most prolific New York brands (they've been around since 1996) we're glad to hear they still operate like a family. FEATURING Jordan Trahan Jeremy Murray Amir Denis Kempsey Alexander Matt Militano Shinya Nohara Jimmy Mcdonald Danny Falla Neil Herrick Video edited by: Chris Mulhern & Mark Nardelli MORE INFO: http://www.jenkemmag.com/home/2020/02/06/premiere-5boro-apt-5b/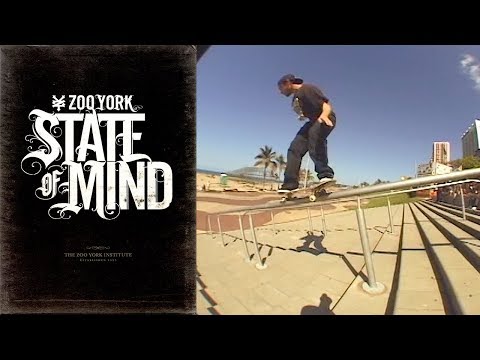 Zoo York "State Of Mind" (2009)
Skate Video Vault
• 2 years ago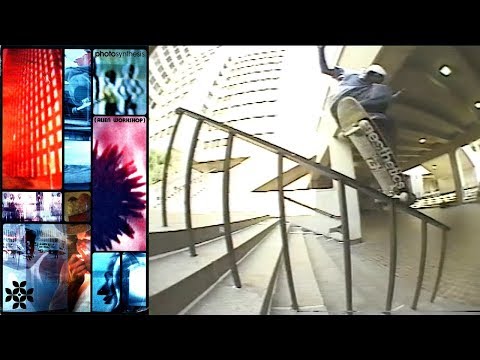 Alien Workshop "Photosynthesis" (2000)
Skate Video Vault
• 2 years ago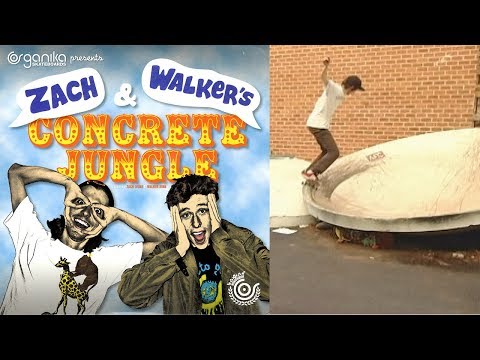 Organika "Zach & Walker's Concrete Jungle" (2008)
Skate Video Vault
• 2 years ago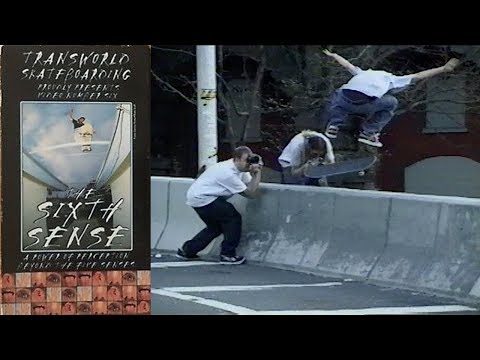 Transworld "The Sixth Sense" (1998)
Skate Video Vault
• 2 years ago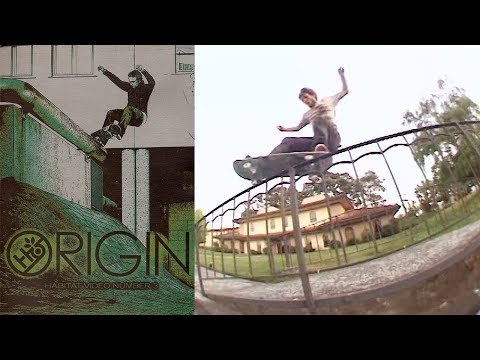 Habitat "Origin" (2010)
Skate Video Vault
• 2 years ago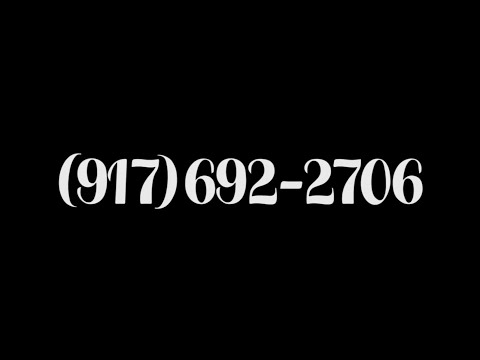 (917) 692-2706 - The 917 Video 2
veganxbones
• 2 years ago
(917) 692-2706 - The 917 Video 2 https://callme917.com/ subscribe here: http://bit.ly/1bMwCCa (917) 692-2706 - The 917 Video 2 filmed by Logan Lara and featuring the skateboarding of Aaron Loreth, Cyrus Bennett, David Clark, Genesis Evans, Hugo Boserup, John Francomacaro, Max Palmer, Nik Stain, Nolan Benfield, Pedro Attenborough, Vincent Touzery and friends. The 917 Video 2 Soundtrack Intro - ? Vincent Touzery #1 - Thoom - Salwa Vincent Touzery #2 - Mica Levi - Empty White House Vincent Touzery #3 - Lil Peptoman - Plasick Nik Stain - ? Nik Stain and Hugo Boserup - Nada Surf - Popular Hugo Boserup #1 - Mort Garson - Plantasia Hugo Boserup #2 - Further - Surfing Pointers Montage #1 - Tears For Fears - Pharaohs (Single Version) Aaron Loreth Intro - ? Aaron Loreth - Len - Candy Pop Montage #2 - Jesu & Sun Kil Moon - Carondelet David Clark and Pedro Attenborough - ? John Francomacaro - ? Max Palmer #1 - Blair - On And Off Max Palmer #2 - Freur - Doot Doot (12" Mix) Max Palmer #3 - ? Cyrus Bennett #1 - Blair - Day One Homies Cyrus Bennett #2 - Thin Lizzy - Still In Love With You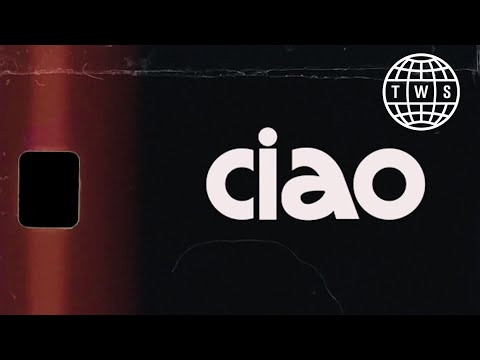 CIAO, Full Length
Transworld Skateboarding
• 2 years ago
The diversity of styles, personalities, and cultures in NYC are what make skateboarding here exceptional. Ricardo Napoli's video Ciao, filmed entirely in New York, is dedicated to the creative minds from the five boroughs and across the globe who make this city what it is. Subscribe to TransWorld's YouTube: http://twskate.co/gz8nsr Follow TWS for the latest: Daily videos, photos and more: http://skateboarding.transworld.net/ Like TransWorld SKATEboarding on Facebook: https://www.facebook.com/TransWorldSkate Follow TransWorldSKATE on Instagram: https://instagram.com/transworldskate/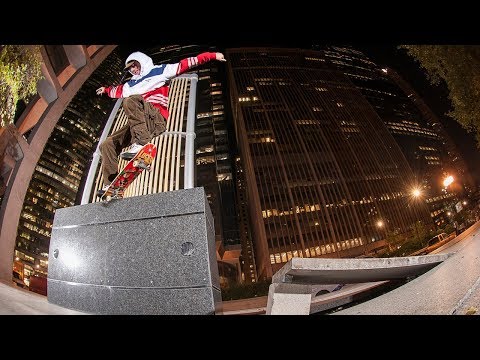 John Shanahan's "Thoro" Part
ThrasherMagazine
• 3 years ago
Shanahan's been on a tear these past couple years and the prolific clips just keep coming with this gem of a video part, dripping in East Coast flavor. Keep up with Thrasher Magazine here: http://www.thrashermagazine.com http://www.facebook.com/thrashermagazine http://www.instagram.com/thrashermag http://www.twitter.com/thrashermag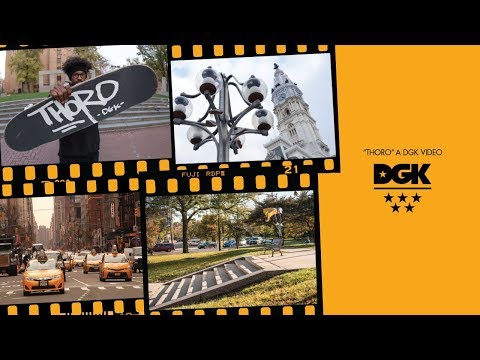 DGK - THORO
DGK
• 3 years ago
DGK's new film 'Thoro' takes it back to where it all began. Filmed by Brian Panebianco throughout the Northeast, this video celebrates DGK's roots while welcoming some new faces to our continued legacy on the east. Dylan Sourbeer : http://bit.ly/thorosourbeer Jahmir Brown : http://bit.ly/thorojahmir Quel Haddox : http://bit.ly/thoroquel Montage : http://bit.ly/thoromontage Justin Adeniran : http://bit.ly/thorojustin John Shanahan : http://bit.ly/thoroshanahan http://dgkallday.com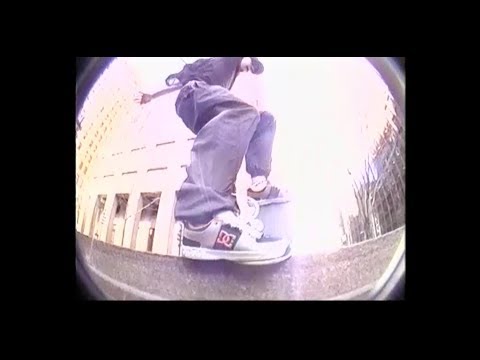 Josh Kalis | SIXTH SENSE | TransWorld SKATEboarding
Transworld Skateboarding
• 3 years ago
Josh Kalis' classic part from our sixth video The Sixth Sense from 1998 with guest tricks from Stevie Williams. Video by Ty Evans & Jon Holland. Song "Vital Nerve" by Company Flow.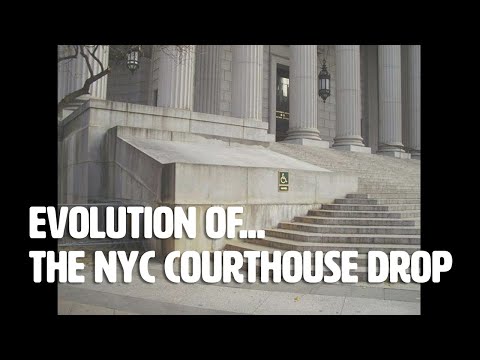 JENKEM - Evolution of... The Courthouse Drop
jenkemmag
• 3 years ago
Full Movie: The Cinematographer Project - Dylan Rieder, Stefan Janoski, Dennis Busenitz [HD]
Echoboom Sports
• 5 years ago
Watch The Cinematographer Project - World View: http://geni.us/WorldViewEBYT Watch more skateboarding films with a FREE TRIAL of Echoboom Sports, the essential subscription for action sports films available on all your favorite devices. Get it now at http://www.tryEchoboom.com Transworld SKATEboarding is proud to present our twenty-fourth video, "The Cinematographer Project." We have assembled thirteen of skateboarding's finest film makers to each produce their own original three to five minute short. The result is a truly creative and diverse take on the world of skateboarding. Torsten Frank features Mark Gonzales' thoughts and skating in Europe with Chewy Cannon and Lem Villemin. Christopher Middlebrook highlights an all-Australian section with a host of rippers including Jake Duncombe, Lewis Marnell, Dane Burman and Nick Boserio. Chris Ray filmed an entire Evan Smith part and Dan Wolfe did the same shooting a Dennis Busenitz part with Real team riders Justin Brock, Peter Ramondetta, Ishod Wair, James Hardy and more. Beagle entertains everyone with the skating of Jamie Tancowny, Lizard, Theotis Beasley, Figgy and tons of others. Jon Holland puts Sk8 Mafia in the spotlight with Tyler Surrey, Wes Kremer, Jamie Palmore, Jimmy Cao and more.. Bill Strobeck rolls with Alex Olson, Dylan Rieder and Mark Gonzales to name a few. Russell Houghten amazes with his time-lapse work while featuring skating from Dylan Rieder, Arto Saari, Tom Karangelov, and many others. Brennan Conroy films the Habitat team in a smooth montage with Silas Baxter-Neal, Stefan Janoski, Mark Suciu and others. Mike Manzoori skates the city streets at night with Jose Rojo, Kyle Leeper, Rodrigo TX, and a host of others. RB Umali shot an all NYC groove with Zoo York and Brandon Westgate, Chaz Ortiz, Eli Reed and more. Lee Dupont focuses on Washington Street Skate park with Pat Duffy, Kyle Berard, Matt Mumford, Danny Dicola and many others. And finally Alien Workshop has a power driven montage that will knock your socks off featuring the entire Alien team with an added focus on Gilbert Crockett and Jake Johnson. Needless to say, this video has something to offer everyone. Subscribe to EchoBoom Sports! http://bit.ly/18VxJeD Check out the new http://www.echoboom.tv Like us on Facebook: https://www.facebook.com/echoboomsports Follow us on Twitter: https://twitter.com/EchoBoomSports Follow us on Instagram: http://instagram.com/echoboomsports
Broadway Bullet /// adidas Skateboarding in New York City
adidas Skateboarding
• 5 years ago
adidas Skateboarding takes on the streets of New York City - a metropolis that helped shape the golden era of skateboarding. Channeling the raw energy and grit of the city, 'Broadway Bullet' brings the global team together to skate spots across Manhattan and beyond, while officially introducing two new faces - Nora Vasconcellos and Frankie Spears. Featuring Tyshawn Jones Silas Baxter-Neal Rodrigo Teixeira Mark Suciu Nestor Judkins Jake Donnelly Daewon Song Marc Johnson Jack Fardell Mark Gonzales Kevin Lowry Dennis Busenitz Lem Villemin Pete Eldridge Introducing Frankie Spears Nora Vasconcellos Guest Appearances Ari Marcopoulos Troy Stilwell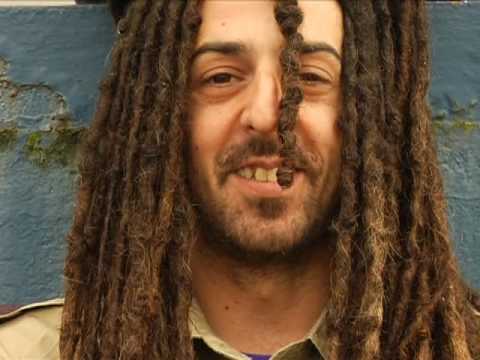 LRG - Give Me My Money Chico (full video)
Giovanni Marques
• 5 years ago
A classic skateboard video, hope you guys appreciate it. Skateboard is fun! Filmed and edited by Anthony Claravall Edited by Kyle Camarillo Produced by Tyrone Romero Executive producers: Jonas Bevacqua and Robert Wright Soundtrack Intro - The Electric Prunes - Holy Are You Rodrigo Petersen #1 - Doncesão - Obrigahh Rodrigo Petersen #2 - Natural Self - Introduction Adelmo Jr - Midnite - Haile Selassie I Rastaman Crown Kelly Hart - The Mighty Lovers - Ain't Gonna Run No More Rob Gonzalez - The New Holidays - Maybe So, Maybe No Andrew Langi - Public Enemy - You're Gonna Get Yours Karl Watson - Public Image Ltd - Public Image Chico Brenes - The O'Jays - For The Love Of Money Jackson Curtin #1 - Diamond District - Streets Won't Let Me Chill Jackson Curtin #2 - The Dells - Love is Blue (I Can Sing A Rainbow) Rodrigo TX Intro - Mc Zoio de Gato - Fábrica de Bico Rodrigo TX #1 - The Jam - Precious Rodrigo TX #2 - Prodigy - 7th Heaven Credits #1 - Bill Withers - Can We Pretend Credits #2 - Placebo - Humpty Dumpty © Skatevideosite.com. I DO NOT OWN THE RIGHTS TO THE CLIPS OR MUSIC. ALL RIGHTS BELONG TO THEIR RESPECTFUL OWNERS. This video is not intended to violate any Condition of Use. Copyright Disclaimer Under Section 107 of Copyright Act 1976, allowance is made for "fair use" for purposes such as criticism, comment, news reporting, teaching, scholarship, and research. Fair use is a use permitted by copyright statute that might otherwise be infringing. Non-profit, educational or personal use tips the balance in favour of fair use.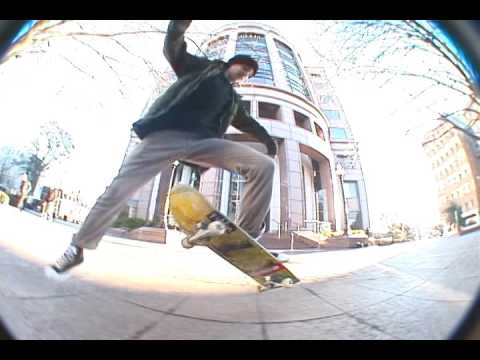 Shane Farber from Gentlemen's Club
widdip
• 5 years ago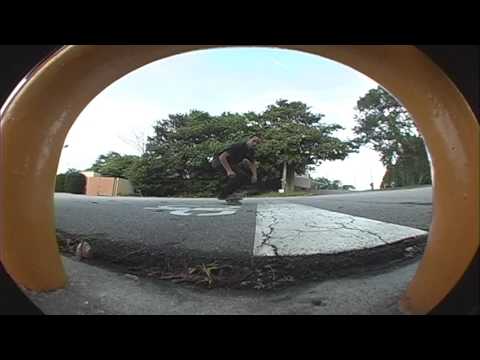 MOVE THAT DOPE
Nick Holtz
• 5 years ago
montage...there will be more....maybe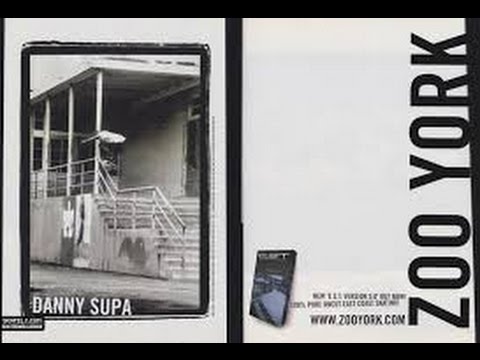 Zoo York EST3 (Zoo York)
Skate Videos Collective
• 6 years ago
Zoo York Video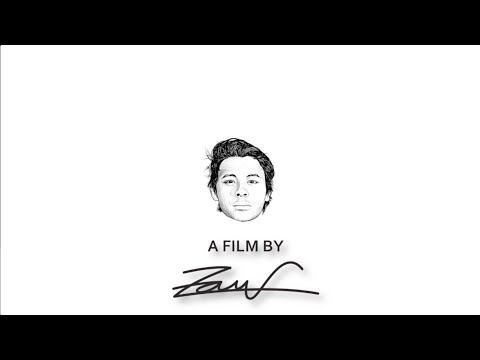 CHAODOWN: THE FULL LENGTH VIDEO
Zam Chao
• 6 years ago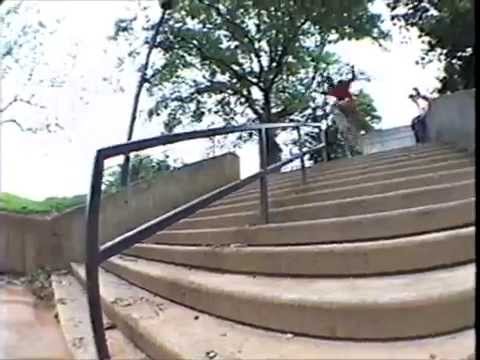 Tyrone Olson - Progression Issue 06
LimpiesCargos
• 6 years ago
Tyrone Olson video part from the Progression Issue 06 video. Watch the entire Issue 06 video and hundreds more skate videos at skately.com/library.