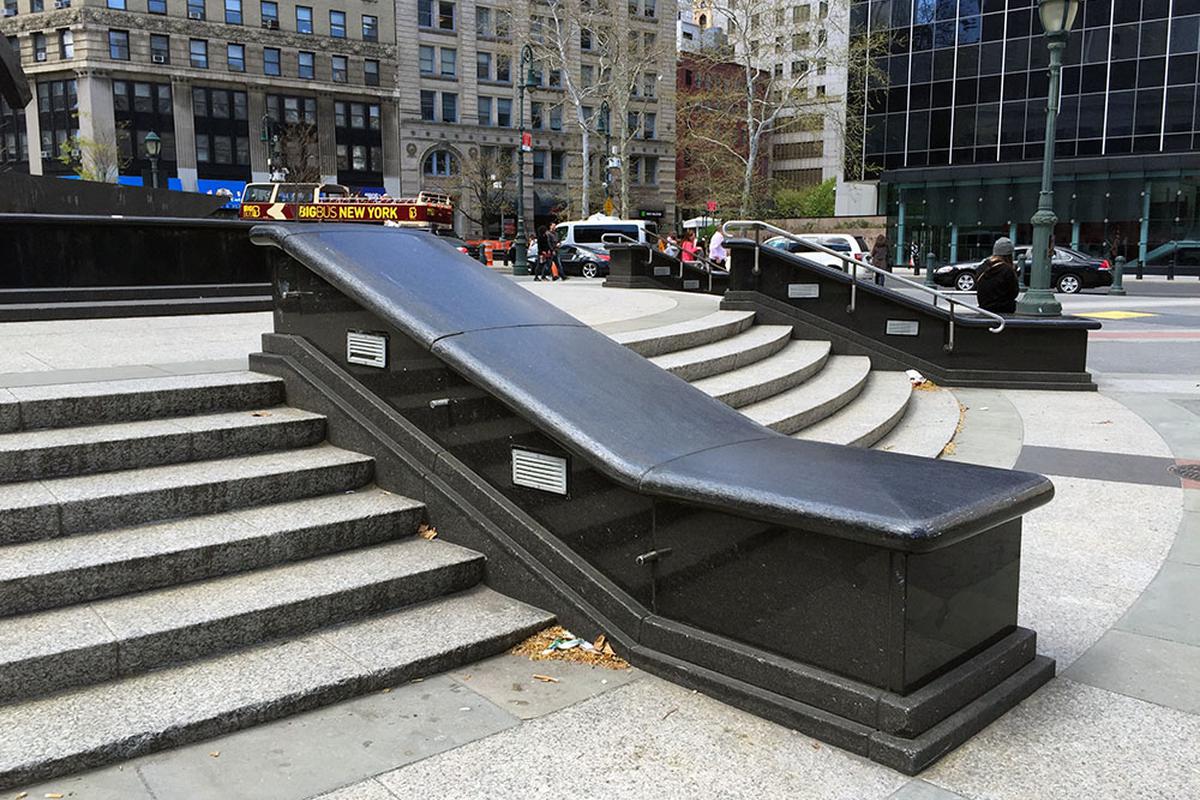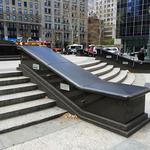 Videos (118)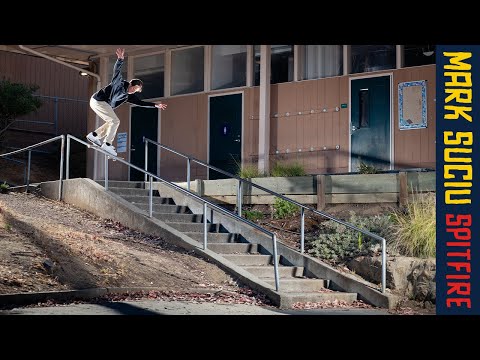 Mark Suciu's "Spitfire" Part
ThrasherMagazine
• 2 months ago
Mark strikes a scorched-earth campaign on NYC's rails and iconic spots. It's that time of year again... Keep up with Thrasher Magazine here: http://www.thrashermagazine.com http://www.facebook.com/thrashermagazine http://www.instagram.com/thrashermag http://www.twitter.com/thrashermag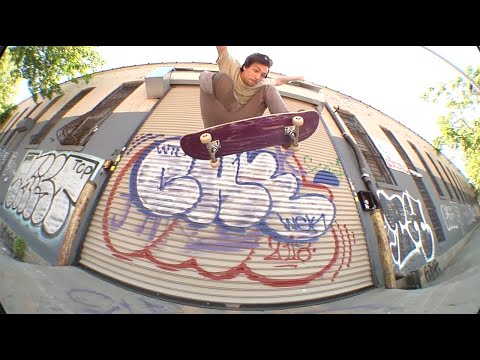 'The HSS Video' By Halloween Stickers Skateboards
Quartersnacks
• 3 months ago
Filmed & Edited: Dylan Holderness and Evan Pacheco. 3D Animation: Nick Lane. Other Titles & Animation: Sam Cardelfe • https://halloweenstickersskateboards.bigcartel.com • https://quartersnacks.com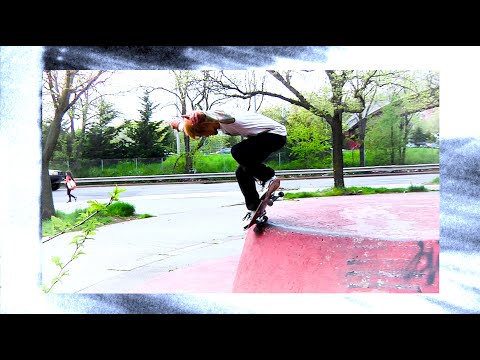 RESPECTFULLY
Chase Walker
• 3 months ago
RESPECTFULLY FULL VIDEO presented by Late Night Stars filmed and edited by Chase Walker ig: @chasewalk3r ~ Intro Montage ~ Zak Anders Trung Nguyen Chase Walker Jb Garcia Rowan Liebrum ~ ZAK ANDERS FULL PART ~ ~ Montage #1 ~ Nico Marti Alan Bell Zak Switzer Patrick Woodling Davis Emory Morgan Calcote Jordan Shikle Eddie Siegfried Kevin Kardas Taylor Jacko Oscar Romero ~ Montage #2 ~ Brian Gonterman Max Taylor Justin Reno Matt Munson Dustin Eggeling Jb Garcia Jace Maupin Greg Mo Zach Mcbride ~ TRUNG NGUYEN FULL PART BANGER ~ Ben Sendukas ~ Video by ~ Chase Walker ~ Additional Filming ~ Trung Nguyen Nico Marti Diego Donnival Rowan Liebrum ~ Graphics ~ Zak Anders Ben Sendukas MUSIC ~Intro Montage~~ Double Knee - A Better Time Than Never Zak Anders #1 Skourge - Condemned Zak Anders #2 Washed Out- Theory Remix Homies Montage #1 Fear - Luggage Homies Montage #2 Til Tuesday - Sunday Homies Montage #3 Double Knee - You've Given Too Much Trung Nguyen Deftones - Pink Maget Banger + Credits Natalie Imbruglia - TORN Special Thanks All Late Night Stars Affiliation Crazy Skateboards Roger Skate Co. Cellies NYC Easy Lover Bar BK All the homies :) NYC Skateboarding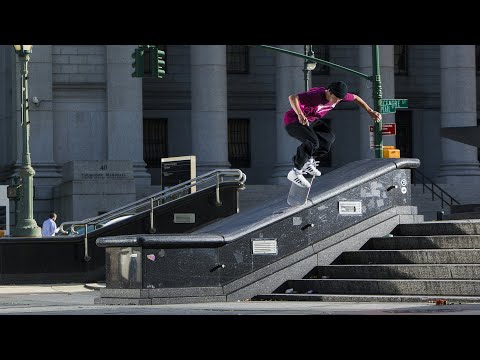 Evon Martinez' "Russian Spy" Part
ThrasherMagazine
• 7 months ago
Evon notches clips from coast to coast, capturing Times Square and leaving his mark on our fair City. Scope the spree. Keep up with Thrasher Magazine here: http://www.thrashermagazine.com http://www.facebook.com/thrashermagazine http://www.instagram.com/thrashermag http://www.twitter.com/thrashermag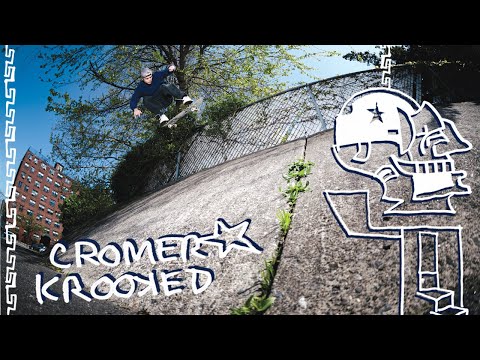 Brad Cromer's "Half Moon" Krooked Part
ThrasherMagazine
• 7 months ago
Brad brings his lightning-fast flick and impeccable style to NYC's most envious spots and beyond. Doesn't get much better… Keep up with Thrasher Magazine here: http://www.thrashermagazine.com http://www.facebook.com/thrashermagazine http://www.instagram.com/thrashermag http://www.twitter.com/thrashermag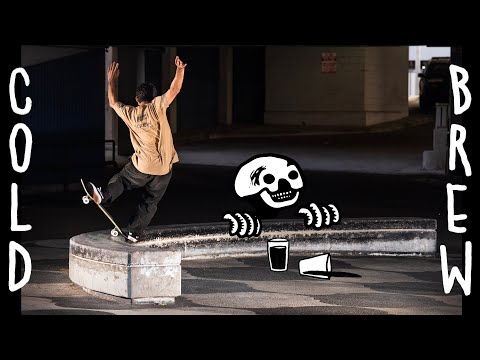 Roger Skateboards' "Cold Brew" Video
ThrasherMagazine
• 7 months ago
Down in Austin the Roger rippers serve a heavy jolt by way of Ryan Thompson's ungodly pop, Reese Barton's cannonball commitment and much, much more. Sip on this. Keep up with Thrasher Magazine here: http://www.thrashermagazine.com http://www.facebook.com/thrashermagazine http://www.instagram.com/thrashermag http://www.twitter.com/thrashermag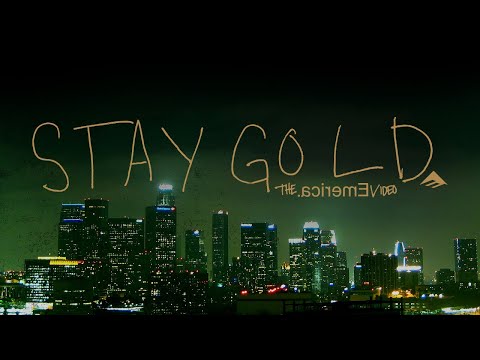 Emerica Presents: Stay Gold (2010)
emerica
• 9 months ago
The Emerica full length, "Stay Gold" from 2010 featuring Andrew Reynolds, Leo Romero, Brandon Westgate, Justin Figueroa, Jerry Hsu, Bryan Herman, Kevin Long, Braydon Szafranski, Collin Provost, Marquis Preston, Aaron Suski, and Jamie Tancowny. Filmed by Jon Miner & Mike Manzoori. Edited by Jon Miner. 0:00 Intro 4:17 Brandon Westgate 9:12 Bryan Herman 14:00 Marquis Preston 17:13 Kevin "Spanky Long" 20:00 Collin Provost 24:12 Jamie Tancowny 27:24 Aaron Suski 30:14 Braydon Szafranski 32:52 Justin "Figgy" Figueroa 36:38 Jerry Hsu 40:08 Leo Romero 45:50 Andrew Reynolds 51:00 Credits www.emerica.com Instagram @Emerica Facebook.com/Emerica Twitter @Emerica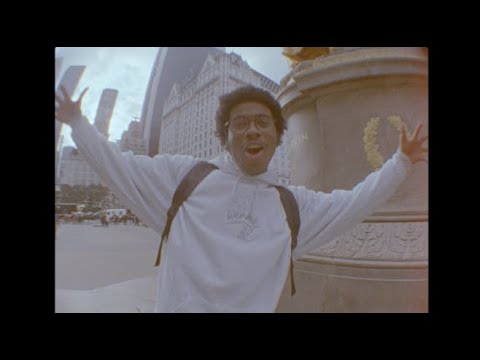 THE HARDBODY VIDEO
HARDBODY SKATEBOARDING
• a year ago
http://hardbody.nyc HARDBODY A Film by Emilio Cuilan IN ORDER OF APPEARANCE: ANTONIO DURAO ANDRE PAGE JOSH VELEZ CONNOR CHAMPION KEVIN TIERNEY BEN BLUNDELL FRANCO GENESIS EVANS ADAM ZHU JASON BYOUN JOSH WILSON DANNY DIPALO CHACHI MASERATI VICTOR BELTRAN CRISTIAN CARABALLO KYOTA UMEKI COLES BAILEY YAJE POPSON BILLY MCFEELY JOSEPH DELGADO SHAWN POWERS ADDITIONAL FILMING BY: NICK V. MARC O. SAM M. KEITH D. MUSIC IN ORDER OF SOUND: J. ALBERT - ANGEL, DJ ARMOK - BLOOD FEAST, DJ ARMOK - VICTIM, DELROY EDWARDS - WHATS YOUR HOOD LIKE, YVES TUMOR - CHERISH, RHYTHM AND SOUND - NO PARTIAL, ONYX COLLECTIVE - QUARANTINE 3, DEMDIKE STARE - STITCH BY STITCH, UNCLE BAMMO - GRABBA, DELROY EDWARDS - BUSHWICK BETTY, DELROY EDWARDS - 10th AVE, OMO IGI - HANGING OUT THE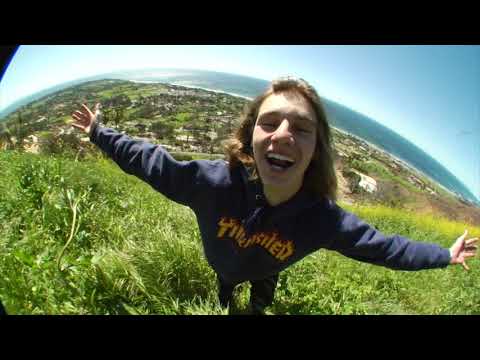 DREAM2021MOVIEVILLE
Tristan Warren
• a year ago
By Tristan Warren 00:00 Terrill Jefferson, 3:43 O'connor Nelson, 10:18 Mingus Gamble, 12:33 Matty Lemond, 14:40 Andrew Scott, 17:18 Dylan Varady, 20:53 Sunny Suljic, 22:56 Tucker Babchuck, 25:49 Cooper Angelli-Neff, 28:29 Avi Malina, 34:30 Dogsilly 36:10 Jinx Montage, 38:26 Katsuya Shiratori, Kader Sylla, Skater Pat, 41:32 Pat Cannon, 47:21 Credits.
duce A luce
Tristan Warren
• a year ago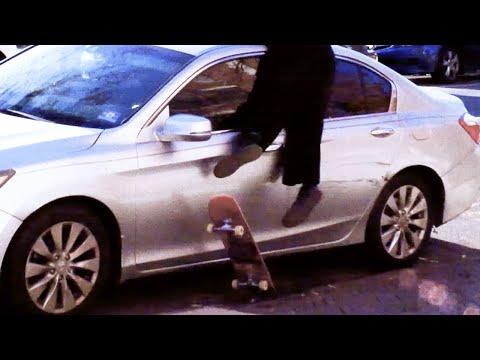 PASSING THROUGH
Melodi
• a year ago
ecmelodi.com Instagram @ecmelodi Thank you, Hubble, for the music. https://youtu.be/mOdWFTK7atQ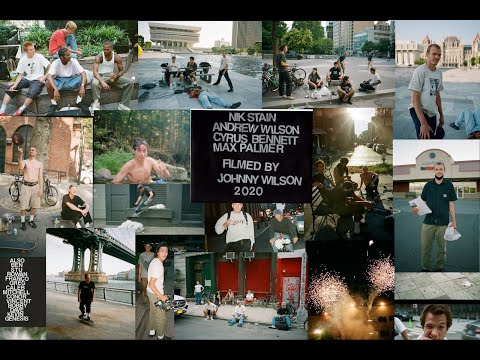 John's Vid
John Wilson
• a year ago
Nik Stain Andrew Wilson Cyrus Bennett Max Palmer Filmed by Johnny Wilson 2020 Thank you Nike SB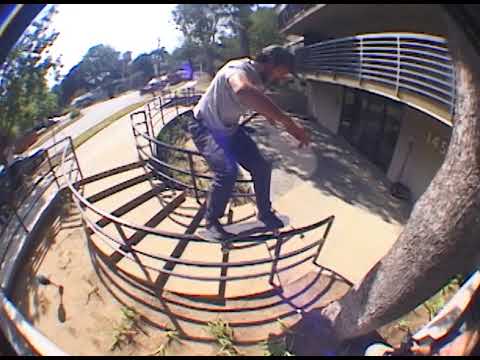 Trang 50 Part
yendoggg
• a year ago
50-50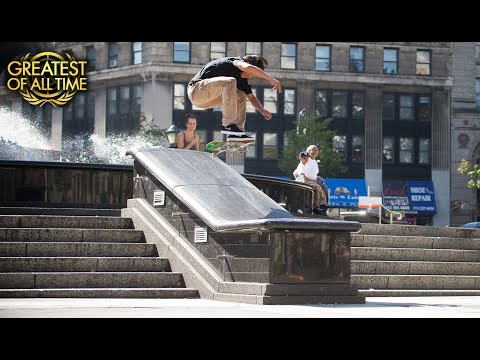 P-Rod, Malto And The Mountain Dew Team In NYC
The Berrics
• a year ago
In 2014 we teamed up with Mountain Dew to produce our most ambitious project to date: The Berrics' NYC Week. Over the course of a month we interviewed local skaters, gave some shine to local emerging—and legendary—brands, and generally just discovered why New York is considered that "city that never sleeps." We capped off the week of NYC content with a fantastic six-minute street edit featuring team riders Paul Rodriguez, Sean Malto, Keelan Dadd, Boo Johnson, and more. Watch the video, back by popular demand, here! Watch more of our 'Greatest Of All Time' videos here: https://bit.ly/Berrics_GOAT Subscribe to The Berrics: http://bit.ly/TheBerricsYoutube Daily Videos and More: http://theberrics.com Shop The Canteen! 👉https://canteen.theberrics.com/ Like The Berrics on Facebook: http://fb.com/berrics Follow The Berrics on Instagram: http://instagram.com/berrics Follow The Berrics on TikTok: https://www.tiktok.com/@berrics? Follow The Berrics on Twitter: http://twitter.com/berrics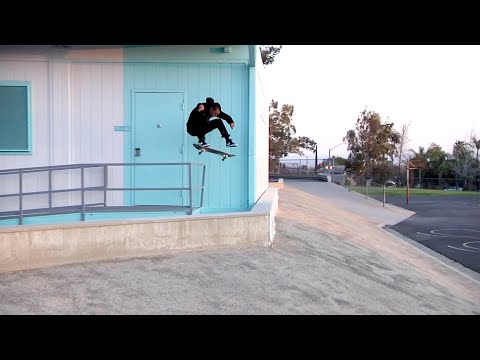 Nike SB | MASON
nikeskateboarding
• 2 years ago
Although at first glance you might think Mason Silva is all business, he's developed a reputation for his quiet intensity and almost-obsessive precision. For the drop of his new part, "Mason," we talked to fellow teammates, tourmates, friends and family about what makes Mason tick and why good waves are pretty much the only thing that will get him out of bed early in the morning. The Many Sides of Mason Silva: https://www.nikesb.com/articles/the-many-sides-of-mason-silva Visit Mason's team page: https://www.nikesb.com/team/mason-silva Music: "An Intro" Produced by Alberto Bof © MKRS Publishing "If There Is Something" by Roxy Music More from Nike Skateboarding Official website: https://www.nikesb.com/ Instagram: https://www.instagram.com/nikesb Twitter: https://twitter.com/nikesb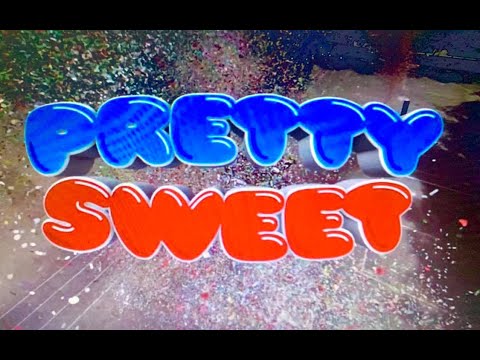 Girl & Chocolate Skateboards Pretty Sweet 2012
jcginard
• 2 years ago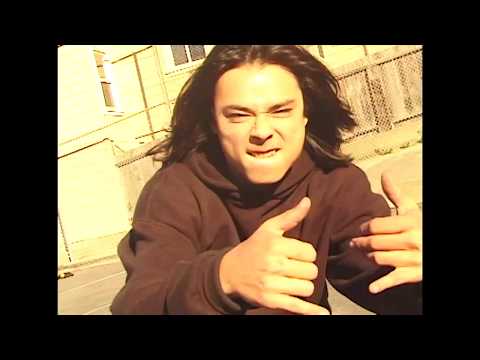 Deep Fried "Undercooked"
Deep Fried
• 2 years ago
Featuring: Dustin Partridge, Marshall Manuel, Davis Sarvey, Jeff Carlyle, Roger Krebs, Jp Escobar, Taylor Nida, Adam Taylor, Mason Coletti, Athen Mccrary, Chris Athans, Ben Gore, Zack Krull, Taylor Nida, Dillon Krull, Ethan Loy, Andrew Fiene, Dominick Walker, Jared Burke, Ed Claire, James Levinski, Luciano Hernandez, Matthew Martin, Joseph Madrigal, Austin Schultz, Chandler Burton, Tanner Rowe, Kenny Hurd, Taylor Smith, Jesse Viera, Jett Caputo, Harry Ciabattini, Brian Delatorre, Eddie Cernicky, Brian Powderly, Seth Ramirez, Matt Militano, Neil Herrick, Kevin Liedtke, Ian Wishart, Jamal Gibbs, Brian Slatts, Pablo Ramirez, Dougie, Robin Wilson, Yonnie Cruz, Jameel Douglas, Tyler Pacheco, Khalil Smith "boogie"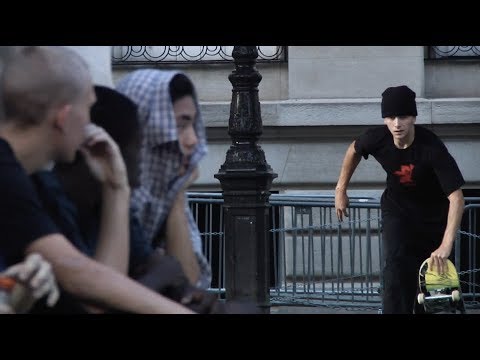 EC II
Melodi
• 2 years ago
ECMELODI.COM @ecmelodi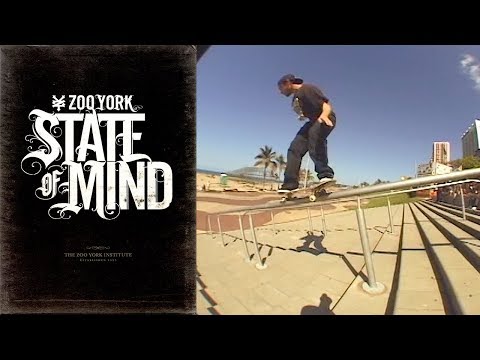 Zoo York "State Of Mind" (2009)
Skate Video Vault
• 2 years ago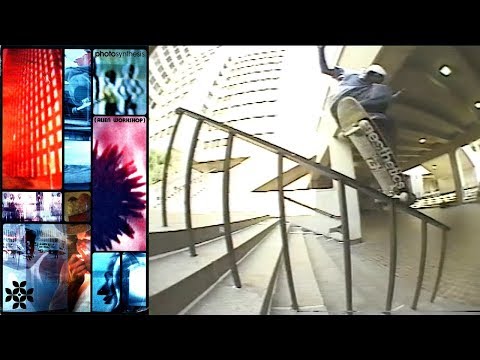 Alien Workshop "Photosynthesis" (2000)
Skate Video Vault
• 2 years ago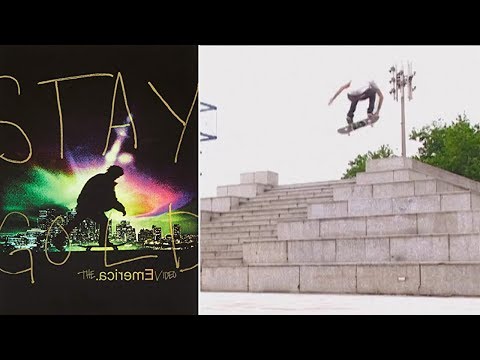 Emerica "Stay Gold" (2010)
Skate Video Vault
• 2 years ago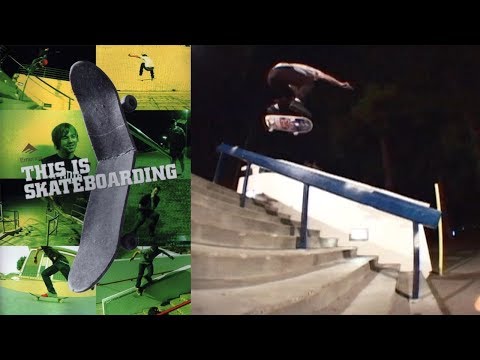 Emerica "This Is Skateboarding" (2003)
Skate Video Vault
• 2 years ago
Documenting two years on the road with the Emerica Team. This Is Skateboarding is an epic journey into the lives of this risk-taking band of cult heroes as they demonstrate their hair-raising assaults on a variety of urban terrain throughout all of the major skate meccas around the globe. From the innovative filmmaking team of Mike Manzoori and Jon Miner comes a new video presentation that's designed to become a classic in its genre. What is skateboarding? This Is Skateboarding!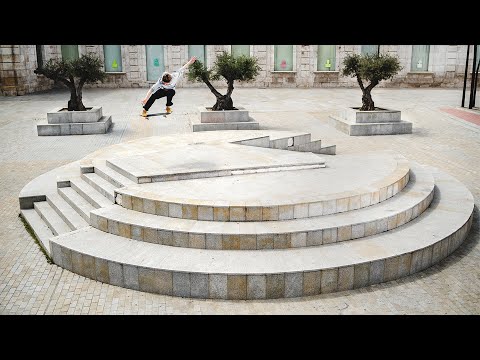 Mark Suciu's "Verso" Part
ThrasherMagazine
• 2 years ago
Mark's Cross Continental part birthed a legend, but this one catapults him into the stratosphere. The fastest feet in the biz and an approach to skating without comparison, Suciu's Verso is an absolute gift. Enjoy the show... Keep up with Thrasher Magazine here: http://www.thrashermagazine.com http://www.facebook.com/thrashermagazine http://www.instagram.com/thrashermag http://www.twitter.com/thrashermag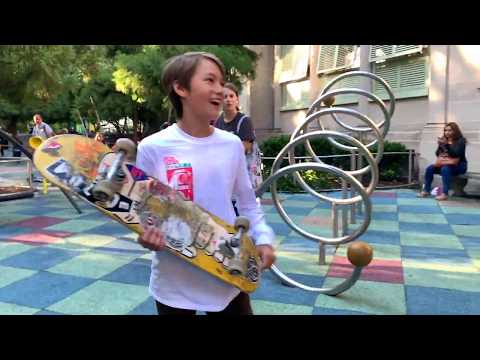 Jiro Platt "Fresh out the Oven"
ExtraCrispyNYC
• 2 years ago
Jiro Platt "Fresh out the Oven" additional filming by Jeremy Platt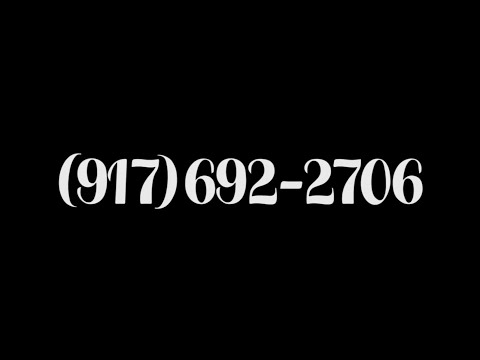 (917) 692-2706 - The 917 Video 2
veganxbones
• 2 years ago
(917) 692-2706 - The 917 Video 2 https://callme917.com/ subscribe here: http://bit.ly/1bMwCCa (917) 692-2706 - The 917 Video 2 filmed by Logan Lara and featuring the skateboarding of Aaron Loreth, Cyrus Bennett, David Clark, Genesis Evans, Hugo Boserup, John Francomacaro, Max Palmer, Nik Stain, Nolan Benfield, Pedro Attenborough, Vincent Touzery and friends. The 917 Video 2 Soundtrack Intro - ? Vincent Touzery #1 - Thoom - Salwa Vincent Touzery #2 - Mica Levi - Empty White House Vincent Touzery #3 - Lil Peptoman - Plasick Nik Stain - ? Nik Stain and Hugo Boserup - Nada Surf - Popular Hugo Boserup #1 - Mort Garson - Plantasia Hugo Boserup #2 - Further - Surfing Pointers Montage #1 - Tears For Fears - Pharaohs (Single Version) Aaron Loreth Intro - ? Aaron Loreth - Len - Candy Pop Montage #2 - Jesu & Sun Kil Moon - Carondelet David Clark and Pedro Attenborough - ? John Francomacaro - ? Max Palmer #1 - Blair - On And Off Max Palmer #2 - Freur - Doot Doot (12" Mix) Max Palmer #3 - ? Cyrus Bennett #1 - Blair - Day One Homies Cyrus Bennett #2 - Thin Lizzy - Still In Love With You