/
/

BellSouth Skywalk Ledges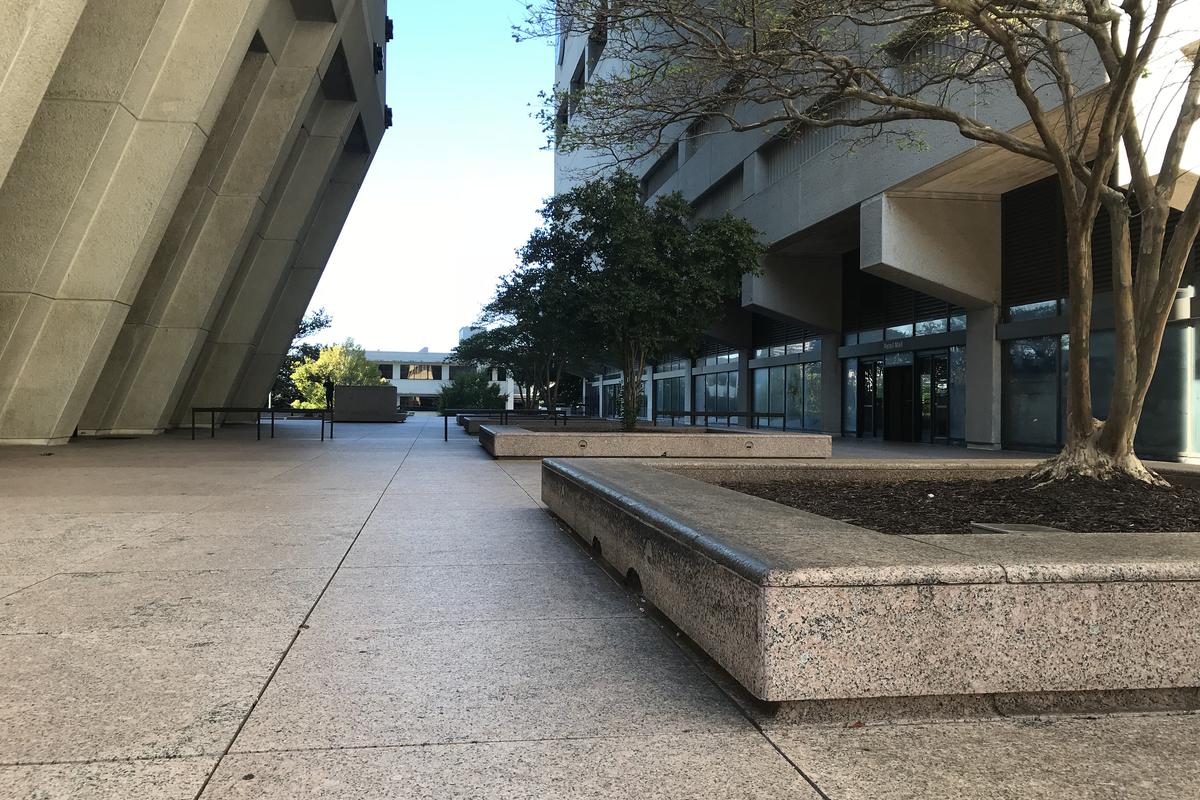 Bust Level:
Go After Hours Only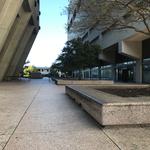 Videos (18)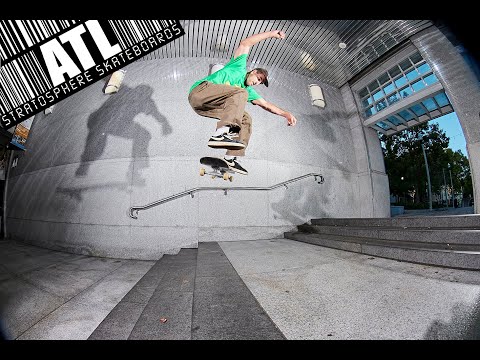 Stratosphere Skateboards "Club Strat" Full Length
Filmed from 2017-2020 CLUB STRAT FILMED AND EDITED BY MAX YODER ART DEPARTMENT CARTER GUTHRIE JASON GUTHRIE RICH ARBITELL ADDITIONAL FILMING ANT TRAVIS JOHN MANFREDI THOMAS TAYLOR TRAVIS GLOVER PAT MCLAIN JUSTIN BROCK DAVID CLARK ADAM ROBO GRANT TAYLOR ELI AWBREY RYE BERES TJ GASKILL RICHARD VINEGAR LOGAN PARSLEY BIRA CANAAN HERNANDEZ TOM CARTER JOHNATHON FLECHAS MIKE GREEN RICHARD QUINTERO RASPA TYLER CICHY MACK SCHARFF DAVID MORICO MIKE SWETT ROHUM DILEY DANIEL POLICELLI TIM FULTON KEI TSURUTA SON TRAN LANDON GIBSON JOURDYNN SHERMAN SEMMES WATSON DJ FARI CHRIS GREGSON SKATERS FEATURED IN ORDER OF APPEARANCE PAT MCLAIN NYREE MORRISON TYREEK MORRISON DAVIS EMORY AKOBI WILLIAMS SAM BUXTON JUSTIN BROCK HARRY CALACIO KURTIS KROCKER DOWN HOME ALF ELDER BEN KILMARX JUDAH BUBES YOSEF BUBES ELLIAS KITT ZACHARIAH KITT TYLER PACHECO JOHN ALDEN SEMMES WATSON JAKE ANDERSON SCOTT POUNCY JEREMIAH BABB MARLON GARCIA PEDRO DELFINO DAVID MORICO ROWAN ZORILLA RAVEN TERSHY CODY CHAPMAN SIMON BANNEROT RANEY BERES ISHOD WAIR NICK HOGAN SANTI MENENDEZ NICK MINUTELLI BRENDAN LAGNA CARTER GUTHRIE MAX KRUZEL COLLIN PROVOST JAIRUS BROWN JUSTIN HEARN VINCENT ALVAREZ DEE OSTRANDER MIKE SWETT ANDREW EDGE KYLE WALKER DAVE ALLEN MATT JORDAN BONESAW GRAHAM BICKERSTAFF DAVID LAMB TROY COBUCCI JARED MCKNICKEL JIMMY O'BRIEN SHAWN COFFMAN GRAEM KINSELLA JOSH VILES JED DAVIS KAMAL STODDARD JASON GUTHRIE PHIL STRICKLE PEYTON BARTLETT SEAN STOCKTON TRAVIS GLOVER ZEKE LOGAN DAVID CLARK RYAN CLARK GRANT TAYLOR THOMAS TAYLOR KEVIN BRADLEY DAN PLUNKETT THANK YOU THRASHER MAGAZINE DLXSF MONSTER NIKE SB INDEPENDENT TRUCKS PS STIX SOUTH CENTRAL VELOCITY PRINTING EL MYR OUR CUSTOMERS OUR FAMILY SUPPORT YOUR LOCAL SKATESHOP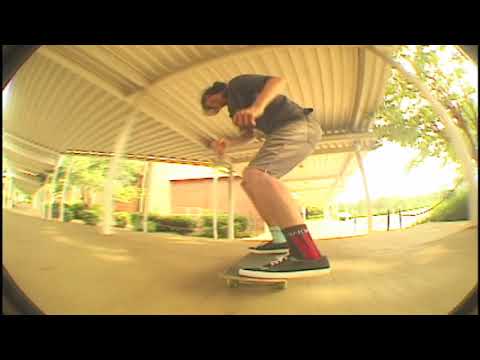 SEC4
SEC4 is live. Featuring some of Atlanta's finest skateboarders Brendon Lagna, Travis Glover, Skyler Clark, Dakota Plumley, Zeke Logan, Trey Abad, Josh Butler and more!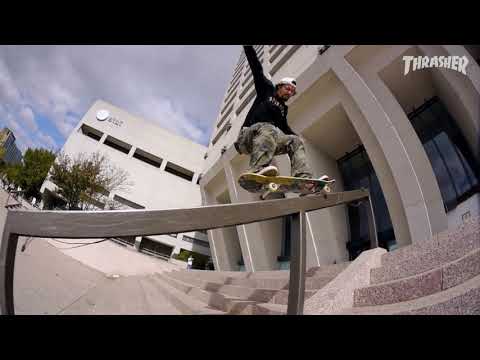 Justin Brock "Stratosphere" Part
Filmed between 2017-2019 for Stratosphere Skateboards. Featured on Thrashermagazine.com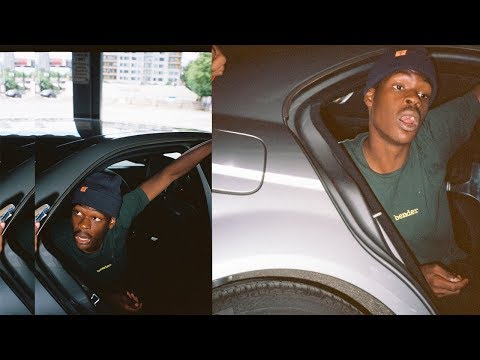 SK8BO4RD KING
Worldformation
• 4 years ago
SwItCH FlIp MaNnY SwItCh FliP KrooK Bjibediabjfcisbvisdv dood just watch and subscribe actually dont do that do what you want idc i always get lost in these things sooo.. yeah C: Oh yeah Jenkemmag was supposed to submit this video but we suck so here it is thanks anyways to the guys over thereeee Follow the team @wrldformation All filming and editing was done by Jourdynn Sherman With the help of Russell Baker I do not own copyright to this song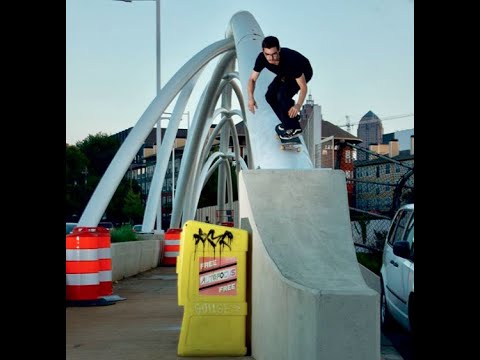 TERMINUS Full-Length Atlanta Skateboarding Video
Terminus skate video
• 4 years ago
Filmed and Edited by Kerrick Hall Featuring Jacob Danowitz, Jake Vezeau, Taylor Gilmer, and Nate Peterman FULL-LENGTH 2019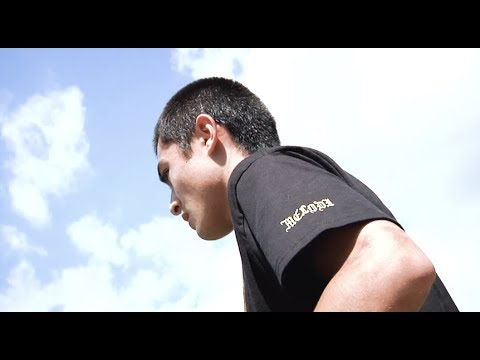 Cycle
Instagram - @ecmelodi ecmelodi.com Skaters - Judah Bubes, Aaron Casey, Elias Kitt, Pete Simpson, Jake Austin, Jeremiah Awbrey, Flint Awbrey, Ethan Cobb, Kader Sylla, Avi Malina, Akobi Williams, Davis Emory, Zachary Kitt, "Tetty", Seven Strong, Rowan O'Halloran, Yusef Bubes, Bryan Martinez, Santiago Garcia, Sawyer Bourdeaux, Patrick O'Mara Filmed / Edited by Eli Awbrey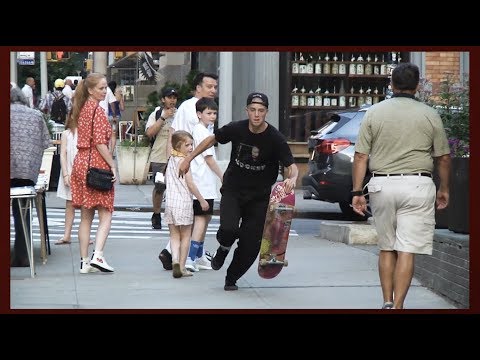 EC
ecmelodi.com - @ecmelodi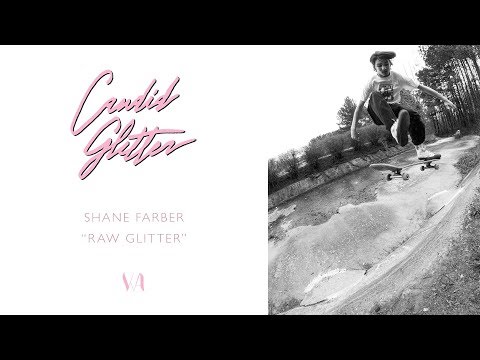 SHANE FARBER // RAW GLITTER // "Candid Glitter"
www.widdip.com Shane's B-Sides from 'Candid Glitter' Filmed by Grayson Miller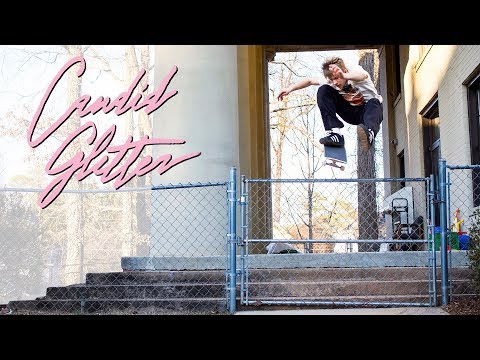 Candid Glitter
UN-MUTED VERSION - https://www.thrashermagazine.com/articles/videos/candid-glitter-video/ www.widdip.com Produced by Widdip Atlanta Originally posted on Thrasher Magazine. Filmed & edited by Grayson Miller "Candid Glitter" is our fourth full-length video production starring: Shane Farber, Garrett Haschke, Victor Gonzalez, Grayson Miller, Noah Chee-How, Nick Hagley, & more.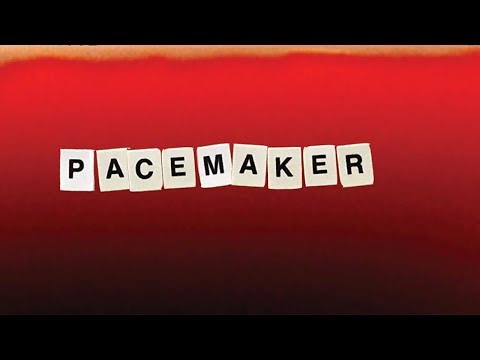 pacemaker
Transworld Skateboarding
• 5 years ago
Here is Pacemaker, the 5th video offering from threads. Pacemaker, was built on the concept of being more of an edit tape than skate video, a collection of the skating captured from going out with your friends over the course of a year. A nearly identical cast to the original threads video, pacemaker features: Nick Guertin, Cameron Dell, Jim Arnold, Randy Rhodes, Garrett Haschke, Shane Farber, James Coleman, Hartman Austin, Andrew Edge, and David Clark. We hope you enjoy watching, and in turn continue making videos with your friends, keeping the edit tapes alive. Hard copies available here: http://www.benderhardware.com/products/pacemaker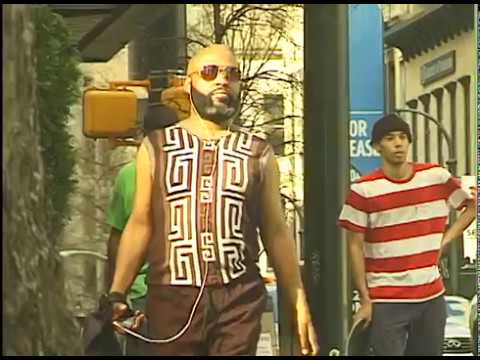 VLOG~15
Final VX vlog? Featuring: Shane Farber, Garrett Haschke, Victor Gonzalez, Noah Chee-How, Nick Hagley, Terrell Dunnings, Grayson Miller, Jake Vezeau, Nigel Hart, Khamel Sanders, Zane Durfee and a lotta randoms www.widdip.com vid out soon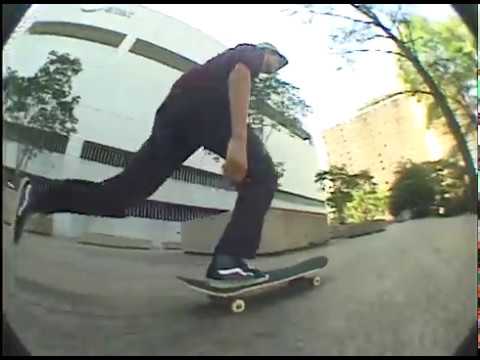 Noah Chee-How | B-Sides | "Isla Voyeur"
www.widdip.com Noah's B-sides from "Isla Voyeur" Filmed by Grayson Miller & Kerrick Hall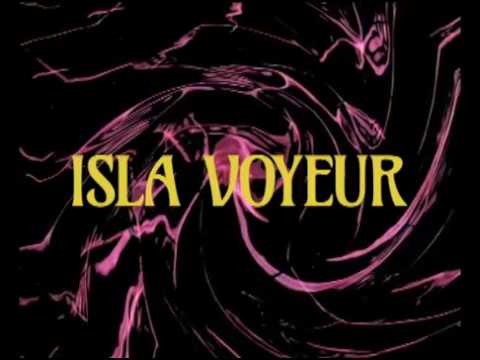 Isla Voyeur by Widdip Atlanta
Freeskatemag
• 5 years ago
Featuring: Garrett Haschke, Nick Hagley, Grayson Miller, Shane Farber, Victor Gonzalez and Noah Chee-How. Filmed and edited by Grayson Miller. Subscribe to our YouTube channel here: https://www.youtube.com/c/Freeskatemagazine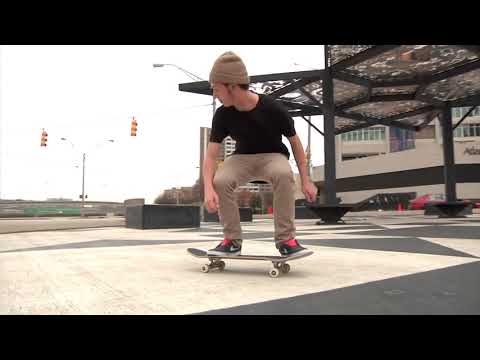 James Burton "REROUTED" Part
Matt Conrod
• 5 years ago
James Burton Filmed by Matt Conrod DVDs at reroutedvideo.bigcartel.com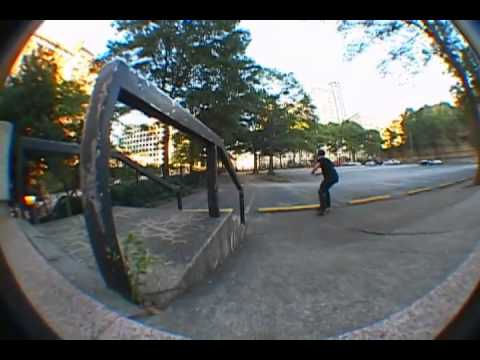 Devin Bagnoli Atlanta-tage | Energy Skate Shop |
Dev came up to visit me for a weekend and decided to film a whole part. Guest Appearances by yours truly & Austin Griffith. Support Energy Skate Shop www.energyskateshop.com http://energyskateshop.com/blogs/news/17212239-devins-atl-footy Filmed and edited by: Jeff Schwab vx2100 mk1 RODC is coming out you fucks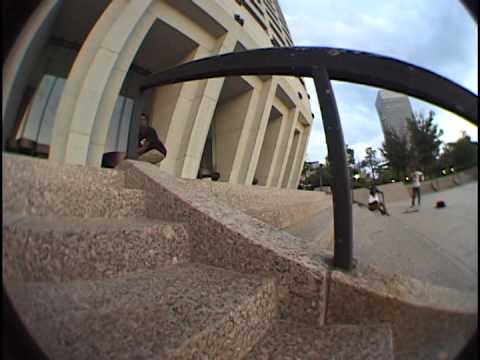 RNDB MONTAGE
Past couple of months. like it and share it.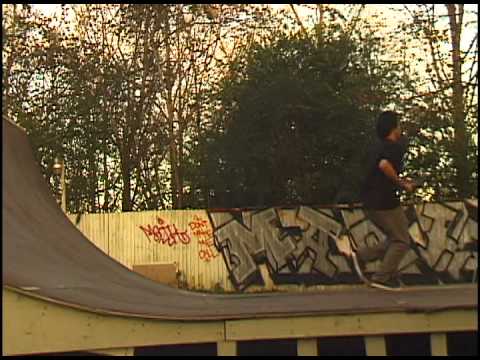 Old footy leftovers from 2009
Scott Wagoner
• 10 years ago
Leftover footage from 2009.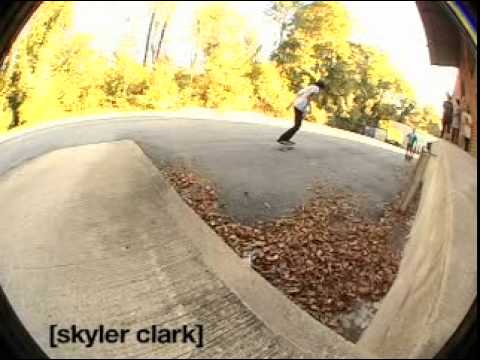 Final SD
Nick o'neill
• 11 years ago
I'm selling my DVX so this will be the last SD montage I'll be posting. This montage is full of all of my favorite clips I've filmed over the last few years, some old and a lot new.