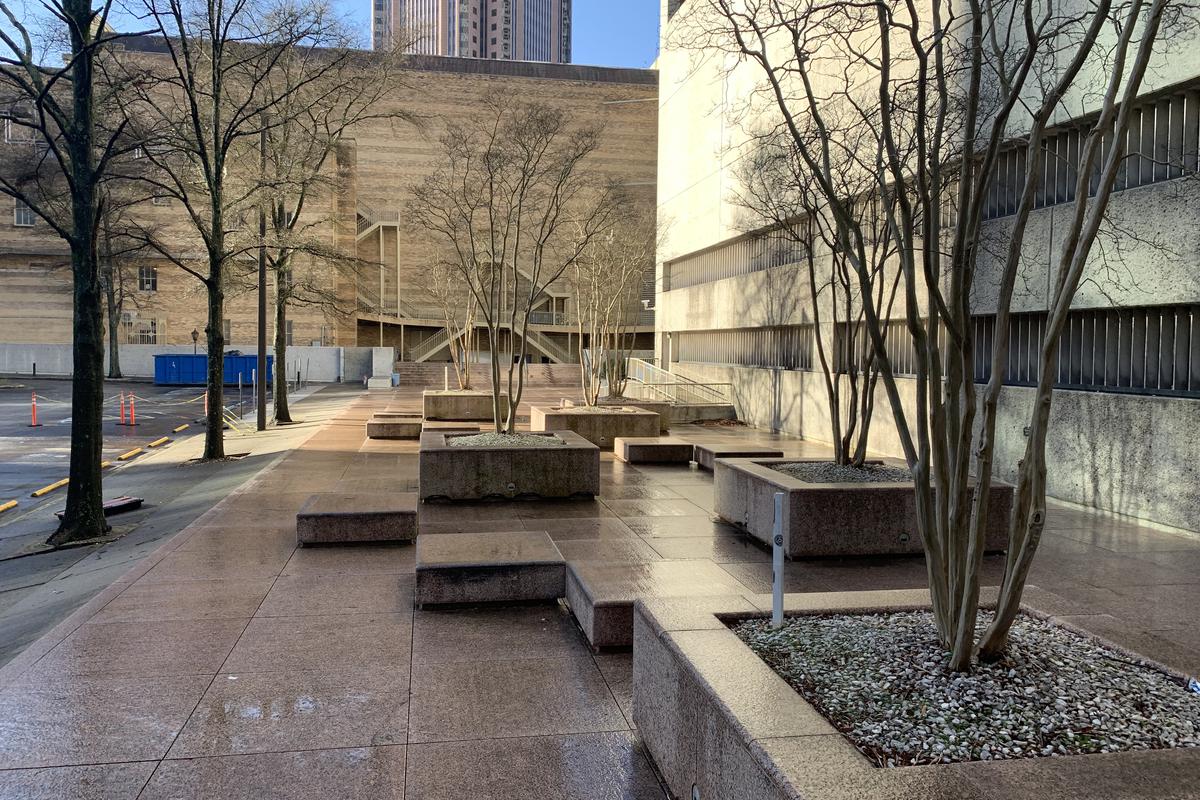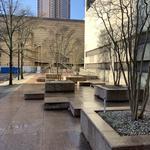 Videos (146)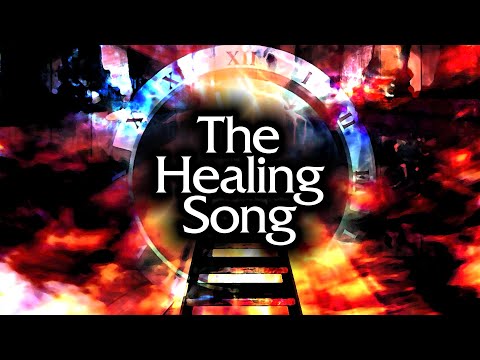 The Healing Song
widdip
• a month ago
Widdip Gaiden R.I.P. Bell @widdipatlanta www.widdip.com Feat. Victor Gonzalez, Shane Farber, Garrett Haschke, Sky Wolf, Ichi Yamada, John Morrissey, Khamal Sanders, David Godbey, Max Palmer, Felipe Bartolome, Hugo Boserup, Franco, Terrell Dunnings, Jake Vezeau, Preston Carey, Lucas Jackson, Hal Scarborough, Logan Knapp, Grayson Miller, Austin Sneed & Juan Virues Film & Edit by Grayson Miller Additional filming by Nick Holtz, Jonah Hawkins, James Cruickshank, Ryan Lee, Matt Conrod, Shane Farber, & Jake Vezeau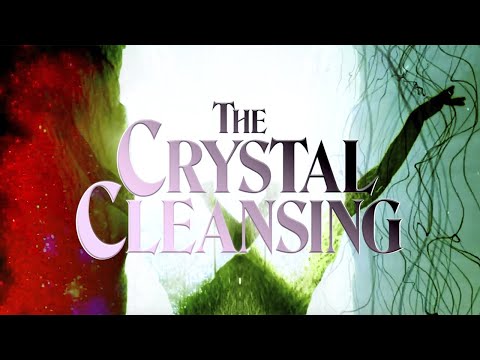 'The Crystal Cleansing' by Widdip
widdip
• 10 months ago
UN-MUTED VERSION: https://www.thrashermagazine.com/articles/videos/widdip-s-the-crystal-cleansing-video/ *disclaimer* - nick and the 2nd to last song are muted ;( go to thrasher link above to hear the pure edit The 5th full-length by Widdip Featuring: Shane Farber, Garrett Haschke, Victor Gonzalez, Nick Hagley, Noah Chee-How, John Morrissey, Preston Carey, Lucas Jackson, Sky Wolf, David Godbey, Terrell Dunnings, Khamal Sanders, Grayson Miller, Jake Vezeau, Nick Hogan, Tyreek Morrison, Ellias Kitt, Matt Suwalski, Nigel Hart, Chris Milic, Cyrus Bennett, Hugo Boserup, Justin Brock, & Alex Olson 0:00 Intro/Garrett Haschke & Shane Farber 6:11 Khamal Sanders, David Godbey, & Terrell Dunnings 8:25 Victor Gonzalez 12:45 Lucas Jackson 14:05 Night time, Right time 15:48 Sacred Grounds 18:44 Nick Hagley 21:36 John Morrissey 25:45 Grayson Miller 27:18 Sky Wolf 28:31 Jake Vezeau 30:35 Noah Chee-How 31:42 Preston Carey 34:00 Final Montage 38:22 West End 39:09 Garrett & Shane Climax 42:50 Happy Ending Filmed & edited by Grayson Miller www.widdip.com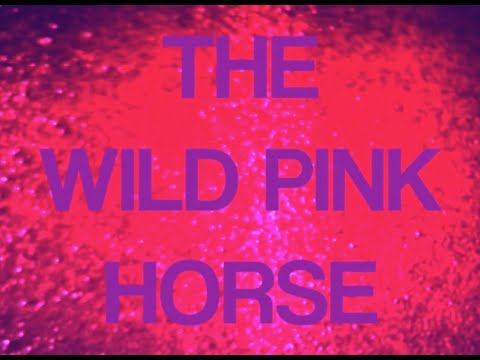 The Wild Pink Horse
widdip
• a year ago
2015 bonus feature from the Gentlemans Club DVD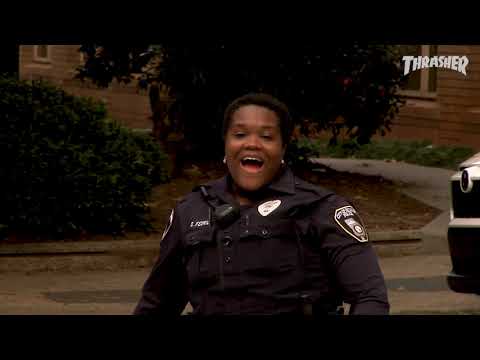 R.I.PCRASH
Worldformation
• a year ago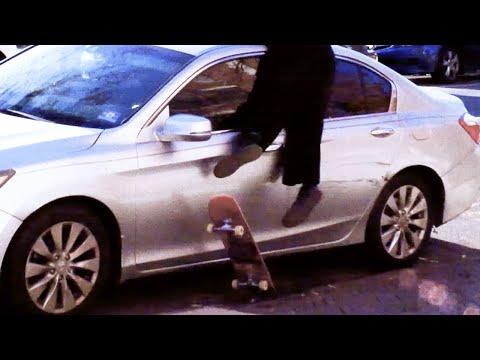 PASSING THROUGH
Melodi
• a year ago
ecmelodi.com Instagram @ecmelodi Thank you, Hubble, for the music. https://youtu.be/mOdWFTK7atQ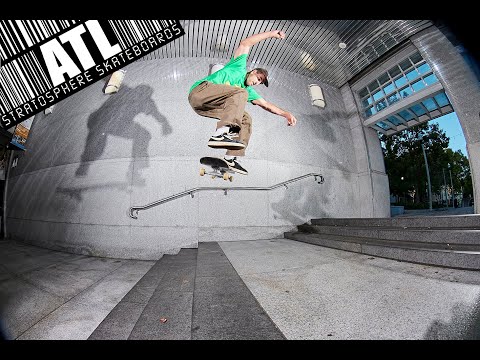 Stratosphere Skateboards "Club Strat" Full Length
Max Yoder
• a year ago
Filmed from 2017-2020 CLUB STRAT FILMED AND EDITED BY MAX YODER ART DEPARTMENT CARTER GUTHRIE JASON GUTHRIE RICH ARBITELL ADDITIONAL FILMING ANT TRAVIS JOHN MANFREDI THOMAS TAYLOR TRAVIS GLOVER PAT MCLAIN JUSTIN BROCK DAVID CLARK ADAM ROBO GRANT TAYLOR ELI AWBREY RYE BERES TJ GASKILL RICHARD VINEGAR LOGAN PARSLEY BIRA CANAAN HERNANDEZ TOM CARTER JOHNATHON FLECHAS MIKE GREEN RICHARD QUINTERO RASPA TYLER CICHY MACK SCHARFF DAVID MORICO MIKE SWETT ROHUM DILEY DANIEL POLICELLI TIM FULTON KEI TSURUTA SON TRAN LANDON GIBSON JOURDYNN SHERMAN SEMMES WATSON DJ FARI CHRIS GREGSON SKATERS FEATURED IN ORDER OF APPEARANCE PAT MCLAIN NYREE MORRISON TYREEK MORRISON DAVIS EMORY AKOBI WILLIAMS SAM BUXTON JUSTIN BROCK HARRY CALACIO KURTIS KROCKER DOWN HOME ALF ELDER BEN KILMARX JUDAH BUBES YOSEF BUBES ELLIAS KITT ZACHARIAH KITT TYLER PACHECO JOHN ALDEN SEMMES WATSON JAKE ANDERSON SCOTT POUNCY JEREMIAH BABB MARLON GARCIA PEDRO DELFINO DAVID MORICO ROWAN ZORILLA RAVEN TERSHY CODY CHAPMAN SIMON BANNEROT RANEY BERES ISHOD WAIR NICK HOGAN SANTI MENENDEZ NICK MINUTELLI BRENDAN LAGNA CARTER GUTHRIE MAX KRUZEL COLLIN PROVOST JAIRUS BROWN JUSTIN HEARN VINCENT ALVAREZ DEE OSTRANDER MIKE SWETT ANDREW EDGE KYLE WALKER DAVE ALLEN MATT JORDAN BONESAW GRAHAM BICKERSTAFF DAVID LAMB TROY COBUCCI JARED MCKNICKEL JIMMY O'BRIEN SHAWN COFFMAN GRAEM KINSELLA JOSH VILES JED DAVIS KAMAL STODDARD JASON GUTHRIE PHIL STRICKLE PEYTON BARTLETT SEAN STOCKTON TRAVIS GLOVER ZEKE LOGAN DAVID CLARK RYAN CLARK GRANT TAYLOR THOMAS TAYLOR KEVIN BRADLEY DAN PLUNKETT THANK YOU THRASHER MAGAZINE DLXSF MONSTER NIKE SB INDEPENDENT TRUCKS PS STIX SOUTH CENTRAL VELOCITY PRINTING EL MYR OUR CUSTOMERS OUR FAMILY SUPPORT YOUR LOCAL SKATESHOP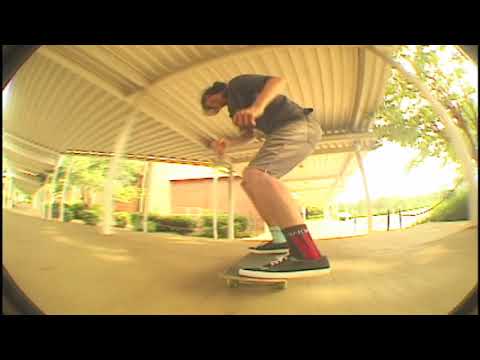 SEC4
Matt Mazza
• a year ago
SEC4 is live. Featuring some of Atlanta's finest skateboarders Brendon Lagna, Travis Glover, Skyler Clark, Dakota Plumley, Zeke Logan, Trey Abad, Josh Butler and more!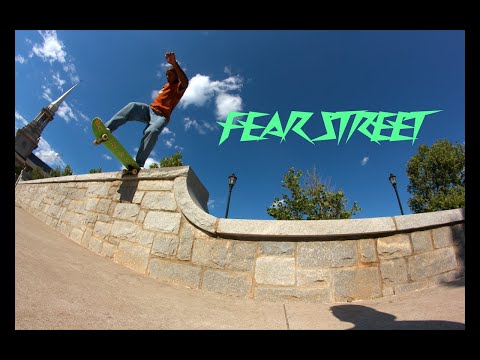 FEAR STREET
Terminus skate video
• a year ago
Full-Length Atlanta Skateboarding Video Filmed and Edited by Kerrick Hall 2020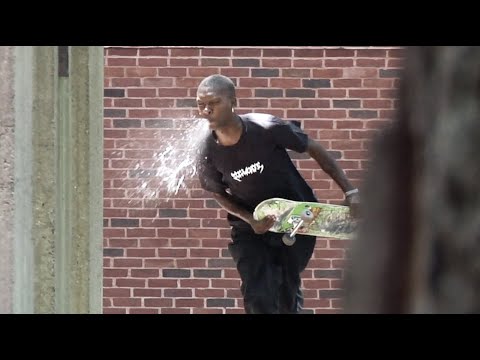 F*CK FACE
Melodi
• a year ago
ecmelodi.com Instagram @ecmelodi Featuring: Akobi Williams Judah Bubes Davis Emory Ellias Kitt Pete Simpson Carlisle Aikens Jake Austin Also Featuring: Tre Sisti, Flint Awbrey, Coles Bailey, Aaron Casey, Kader Sylla, Jeremiah Awbrey, Steel McAdam, Yosef Bubes, Quinn Batley, Tenzin Che Miyahira, Ethan Cobb, Steven Quimby, James Derocher, Toby Bennett, Zachariah Kitt Track list: Ohio2 by Machine Girl Blew Away by The Smashing Pumpkins Five by Breakwater Glenn by Slint Breadcrumb Trail by Slint Dumpster Fire Animation by Cole Montminy Filmed and Edited by Eli Awbrey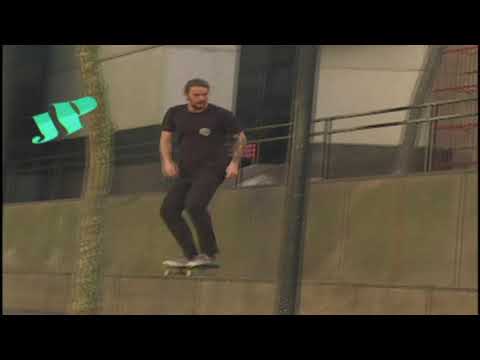 SEC4 "OGs" Montage
Matt Mazza
• 2 years ago
SEC4 "OGs" Montage featuring Skyler Clark, Jordan Smith, Preston Wysocki, Josh Butler, Max Yoder and Travis Glover!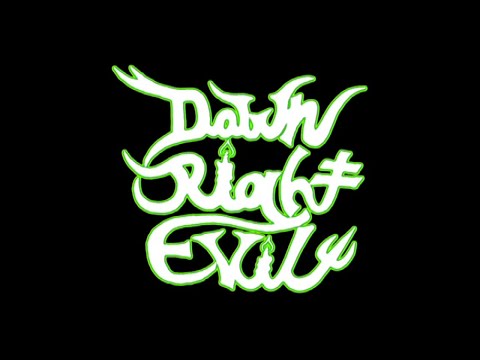 Down Right Evil - Full length video plus Bonus Content from DVD
Scott Wagoner
• 2 years ago
Full length Atlanta skate video from 2015. Parts from David Clark, Dave Allen, Dan Plunkett, Justin Brock, Sam Buxton and a slew of others. The first song had to be muted because of copyright issues.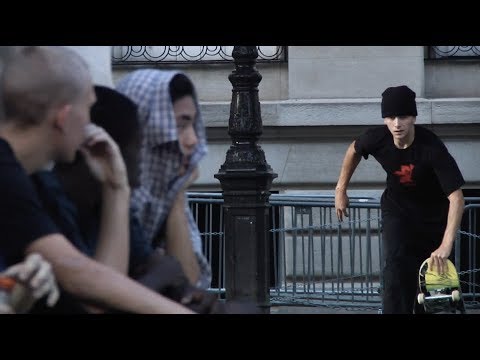 EC II
Melodi
• 2 years ago
ECMELODI.COM @ecmelodi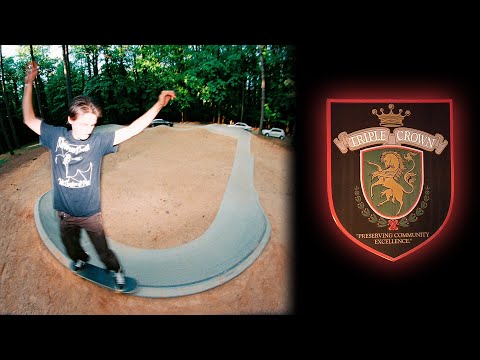 Triple Crown Drive
shane farber
• 2 years ago
Video from 2018-2019 Featuring: * Garrett Haschke * Terrell Dunnings * Khamal Sanders * David Godbey * Preston Carey * Montana Robinson * Grayson Miller * Shane Farber * Myles Kenney * Logan Knapp * Hal Scarborough * Victor Gonzalez * Nick Hagley Film/Edit: Shane Farber Additional Filming: Grayson Miller, David Godbey, Montana Robinson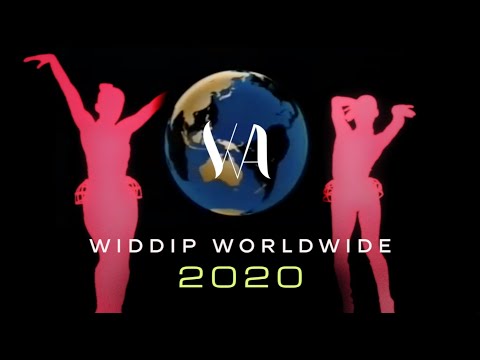 WHENEVER, FOREVER
widdip
• 2 years ago
@widdipatlanta widdip.com WIDDIP WORLDWIDE 2020 Feat. Shane Farber, Garrett Haschke, Terrell Dunnings, Nick Hagley, Victor Gonzalez, John Morrissey, Grayson Miller, and Preston Carey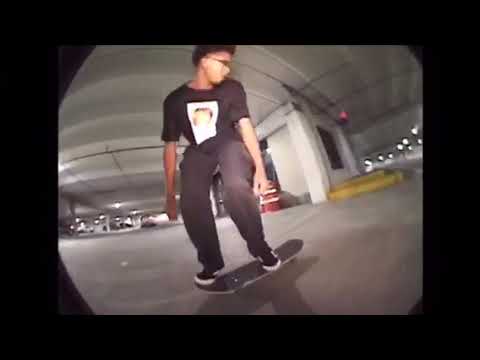 lilclevelandjoe
Joseph Anderson
• 2 years ago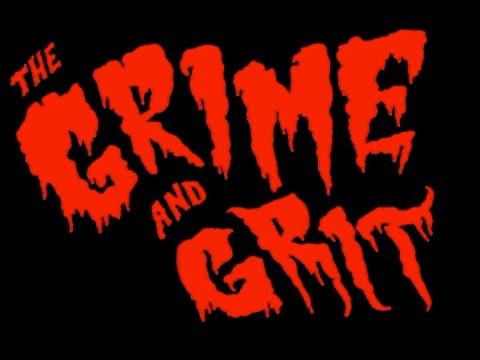 The Grime and Grit
Scott Wagoner
• 2 years ago
2009 Skate video from Atlanta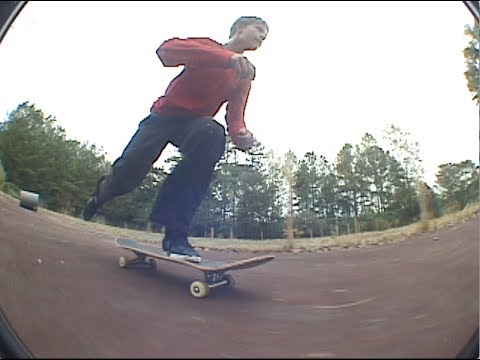 Smackdown
shane farber
• 2 years ago
2015-2017 Starring: Garrett Haschke Terrell Dunnings Shane Farber Khamal Sanders Montana Robinson David Godbey Victor Gonzales Daniel Mines Grayson Miller Nick Hagley Noah Chee-How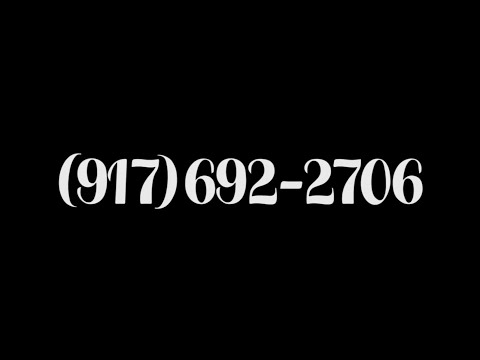 (917) 692-2706 - The 917 Video 2
veganxbones
• 2 years ago
(917) 692-2706 - The 917 Video 2 https://callme917.com/ subscribe here: http://bit.ly/1bMwCCa (917) 692-2706 - The 917 Video 2 filmed by Logan Lara and featuring the skateboarding of Aaron Loreth, Cyrus Bennett, David Clark, Genesis Evans, Hugo Boserup, John Francomacaro, Max Palmer, Nik Stain, Nolan Benfield, Pedro Attenborough, Vincent Touzery and friends. The 917 Video 2 Soundtrack Intro - ? Vincent Touzery #1 - Thoom - Salwa Vincent Touzery #2 - Mica Levi - Empty White House Vincent Touzery #3 - Lil Peptoman - Plasick Nik Stain - ? Nik Stain and Hugo Boserup - Nada Surf - Popular Hugo Boserup #1 - Mort Garson - Plantasia Hugo Boserup #2 - Further - Surfing Pointers Montage #1 - Tears For Fears - Pharaohs (Single Version) Aaron Loreth Intro - ? Aaron Loreth - Len - Candy Pop Montage #2 - Jesu & Sun Kil Moon - Carondelet David Clark and Pedro Attenborough - ? John Francomacaro - ? Max Palmer #1 - Blair - On And Off Max Palmer #2 - Freur - Doot Doot (12" Mix) Max Palmer #3 - ? Cyrus Bennett #1 - Blair - Day One Homies Cyrus Bennett #2 - Thin Lizzy - Still In Love With You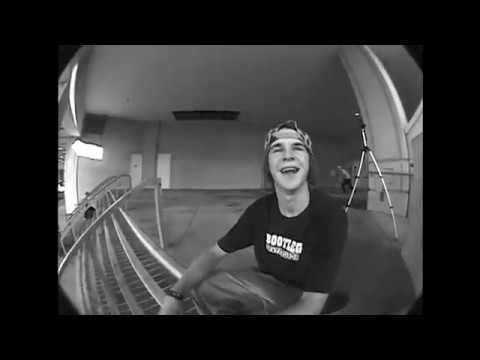 Scott Kane Bootleg 3000
GoldenEra Skateboarding
• 2 years ago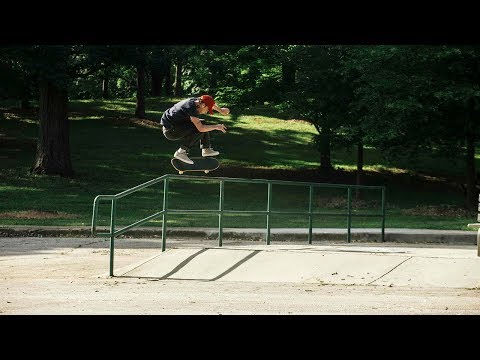 HUF ATL
HUF WORLDWIDE
• 2 years ago
The boys head to ATL for a little Southern hospitality. Featuring Brad Cromer, Tyler Bledsoe, Josh Matthews, Dan Plunkett, Salomon Cardenas and Justin Drysen. Video by Tyler Smolinski. Shop the Fall '19 collection at https://www.hufworldwide.com/huf_en_us/fall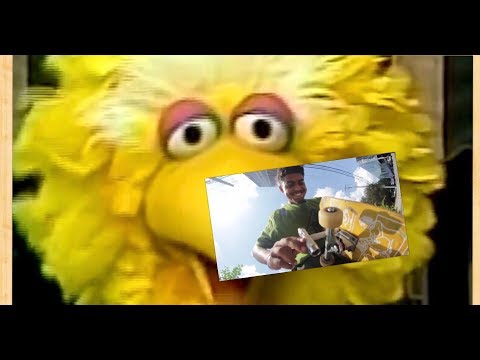 Sesame: Big Bird
Christian Hanna
• 2 years ago
True Atlanta Skateboarding. WOP!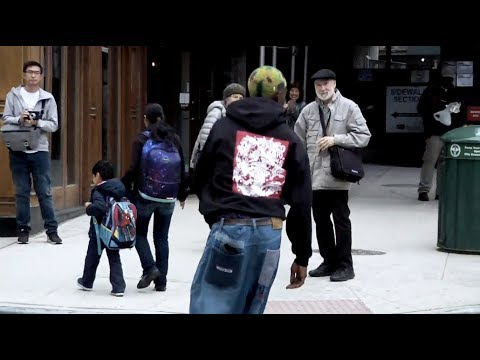 (ABC) 5 3
Melodi
• 2 years ago
@ECMELODI ECMELODI.COM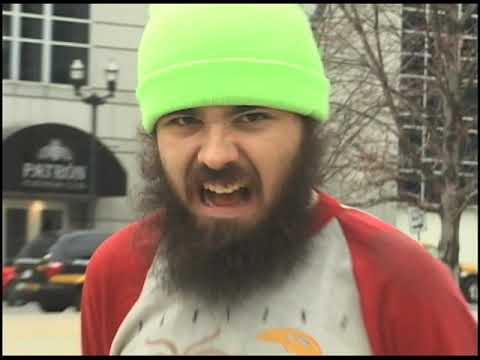 "SEC vs FU Crue" Full Video (2015)
Max Yoder
• 2 years ago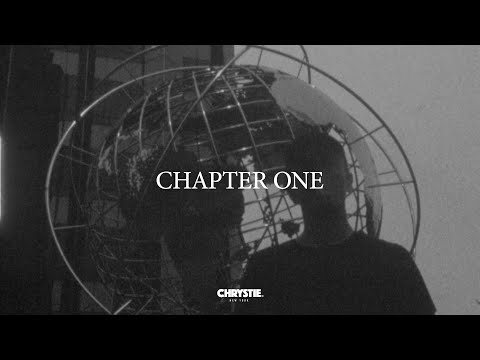 "Chapter One"
Chrystie Newyork
• 3 years ago
"Chapter One" is the first skateboard video directed/produced by founders of Chrystie NYC, Pep Kim and Aaron Herrington. The video features Kai Hillebrand, Alexis Sablone, Brett Weinstein, Shane Farber, John Baragwanath, Johnny Purcell, Kaue Cossa and Aaron Herrington. Running time of 24 minutes.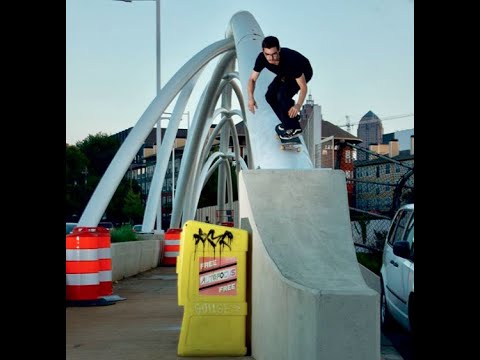 TERMINUS Full-Length Atlanta Skateboarding Video
Terminus skate video
• 3 years ago
Filmed and Edited by Kerrick Hall Featuring Jacob Danowitz, Jake Vezeau, Taylor Gilmer, and Nate Peterman FULL-LENGTH 2019