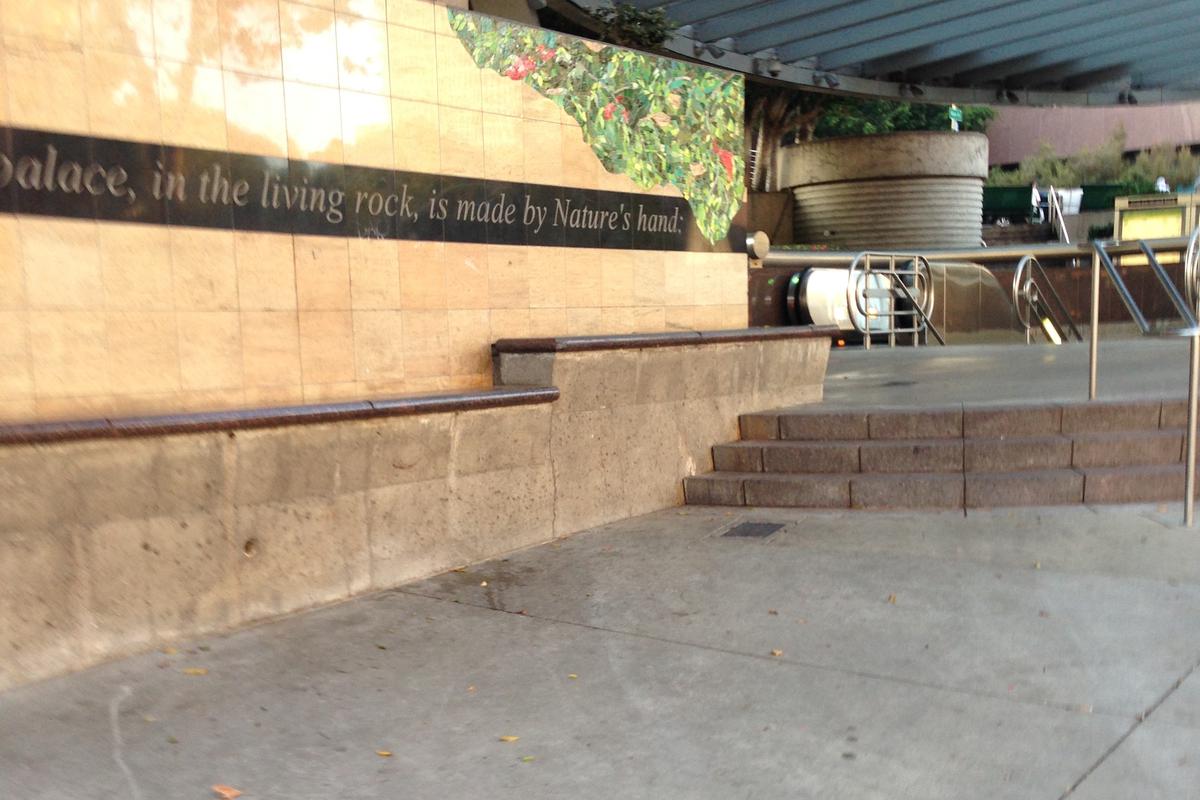 Bust Level:
Go Nighttime Only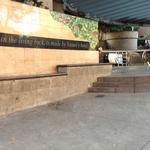 Videos (23)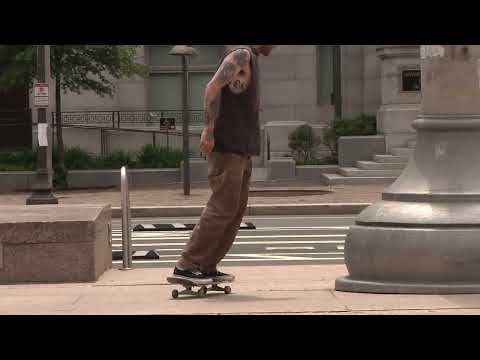 Jon Rowe - "Bodyfiller"
Bustcrew 2021 Video by Will Rosenstock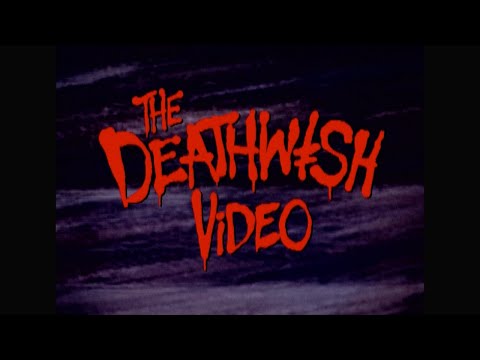 The Deathwish Video
Deathwish Skateboards
• 2 years ago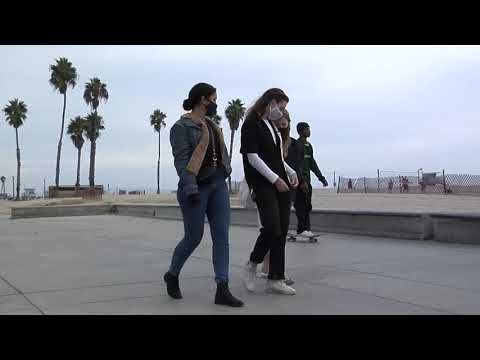 LA RAW
Contact Skateboard Shop
• 3 years ago
Asher Kelly Kristopher Coll Skyler Henson Filmed and Edited by Zac Roberts Thank you Lottie's Skateshop, Donovan Piscopo, and AirBnB.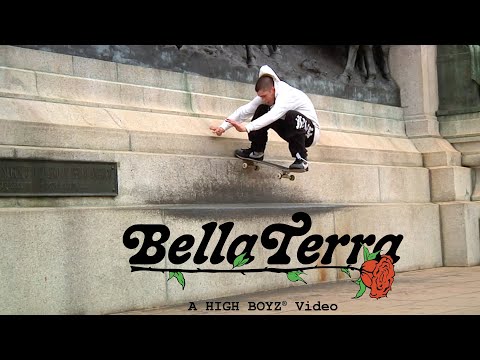 "Bella Terra" A High Boyz Video
ThrasherMagazine
• 4 years ago
Half these moves will leave you head scratchin'. Yuri Facchini, Rodrigo Peterson, Adelmo Jr. and their fellow Brazilians pull off an all-out assault in the Bay and back home. Keep up with Thrasher Magazine here: http://www.thrashermagazine.com http://www.facebook.com/thrashermagazine http://www.instagram.com/thrashermag http://www.twitter.com/thrashermag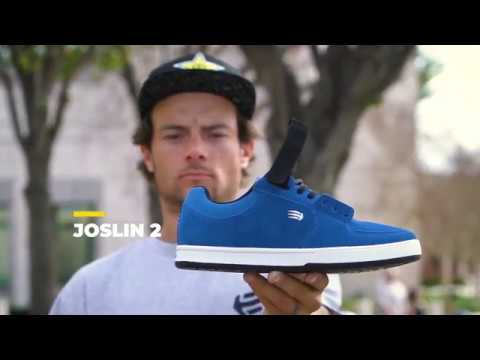 Introducing The Joslin 2 From etnies & Chris Joslin
etnies is proud to introduce legendary skater Chris Joslin's second signature pro shoe, The Joslin 2, designed to be unstoppable and tested by the man himself: https://www.etnies.com/ The Joslin 2 is updated with brand new Michelin Fiber Lite Technology, offering 3x more durability than your average skate shoe, while providing premium flexibility, from the moment you put them on. Designed to hold up to Chris's relentless abuse while skating, the Joslin 2 features a rubber underlay beneath the vamp and toe cap, Pro foam 1 insole, as well as optional lace holes for even more protection.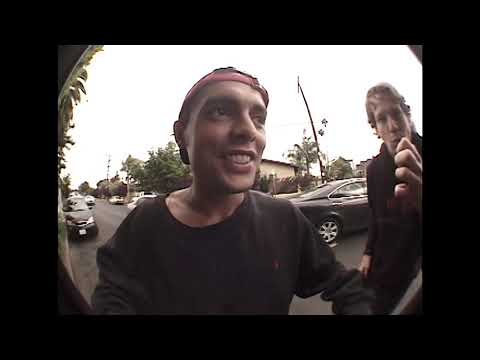 with the apple
daniel dent
• 4 years ago
featuring frankie decker chris milic salomon cardenas robert blazek pat franklin kyota umeki johnathan flechas trevor thompson kris burkhardt kevin shealy evan wasser mitch metzger hayden burns dane barker pat gallagher jesse abla tanner burzinski cooper winterson nick michel noah lora ,video by daniel dent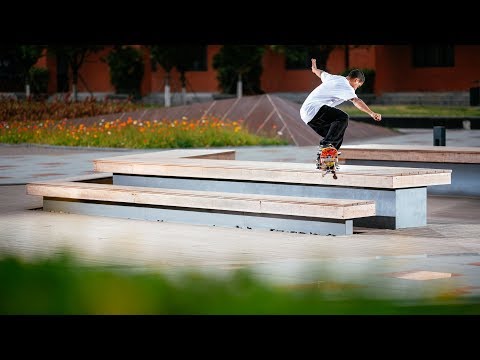 Primitive Skate | ENCORE
Primitive Skate
• 4 years ago
One year in the making.. We are proud to present our newest film, ENCORE. Directed and Edited by: Alan Hannon Filmed by: Alan Hannon, Eric Iwakura, Alex Kissinger and Bobby Bils Art Direction and Motion Design: Blaine Birardi Franky Villani: 0:59 Carlos Ribeiro: 6:35 Giovanni Vianna: 10:39 Wade Desarmo: 14:17 JB Gillet: 15:26 Robert Neal: 15:42 Spencer Hamilton: 16:09 Trent McClung: 18:04 Marek Zaprazny: 21:52 Jen Soto: 22:40 Brian Peacock: 23:06 Bastien Salabanzi: 23:45 Roman Lisivka: 23:52 Devine Calloway: 24:08 Patrick Zentgraf 24:24 David Jakinda: 25:01 Charlie Munro: 25:20 Pedro Biagio: 25:55 Tre Williams: 27:08 Miles Silvas: 29:30 Tiago Lemos: 34:18 ► Subscribe to Primitive Skate: http://bit.ly/prmtvsub Primitive Skateboarding presents: Encore. 🔥 Follow us: Instagram: http://instagram.com/primitiveskate Facebook: http://fb.com/primitiveskate Twitter: http://twitter.com/primitiveskate 💰 Shop: http://primitiveskate.com Primitive Skateboarding was established in early 2014 by Paul Rodriguez and Heath Brinkley. Our pros are Paul Rodriguez, Tiago Lemos, Miles Silvas, JB Gillet, Bastien Salabanzi, Spencer Hamilton, Robert Neal, Marek Zaprazny, Devine Calloway, Carlos Ribeiro, Brian Peacock, Wade Desarmo, Franky Villani and Trent McClung. Ams: Tre Williams and Giovanni Vianna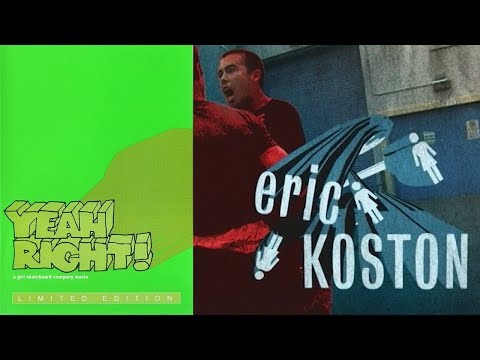 Girl "Yeah Right!" (2003)
Skate Video Vault
• 4 years ago
dvd quality, OG soundtrack 00:00 Keenan Milton 03:23 Opening Credits 06:00 Intro Montage 07:20 Brandon Biebel 10:12 Magic Board 13:43 Brian Anderson 16:43 Marc Johnson 20:46 Chocolate Montage 23:35 Mike York 28:55 Justin Eldridge 30:20 Gino Iannucci 32:24 Owen Wilson Skit 34:46 Robbie McKinley 36:55 16mm Girl Montage 42:34 Paul Rodriguez 46:17 Jereme Rogers 48:57 Mike Carroll 52:10 Rick McCrank 56:07 Invisible Board 57:54 Eric Koston 1:04:11 Credits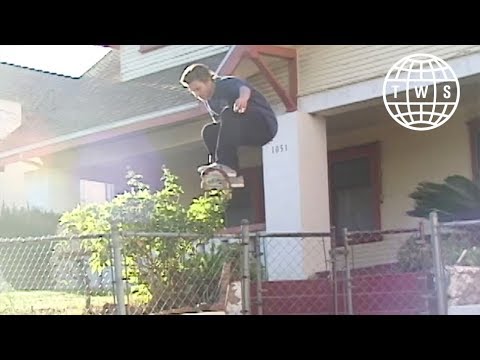 Hart Pullman, Challers Part
Transworld Skateboarding
• 5 years ago
Hart can film tricks for days, he's what you would call a natural. He's the guy that can have last part in any skateboard video. Hart is here to stay, trust. Pick up the DVD https://challers.bigcartel.com/product/chall-video Follow @challers on IG Subscribe to TransWorld's YouTube: http://twskate.co/gz8nsr Follow TWS for the latest: Daily videos, photos and more: http://skateboarding.transworld.net/ Like TransWorld SKATEboarding on Facebook: https://www.facebook.com/TransWorldSkate Follow TransWorldSKATE on Instagram: https://instagram.com/transworldskate/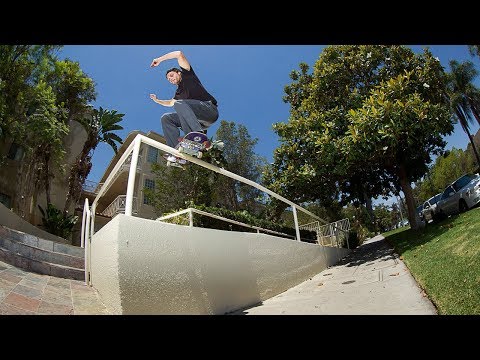 Ryan Townley's "Masquerade" Part
ThrasherMagazine
• 5 years ago
Everything Ryan does is packed with pop and power. This is a grown man's video part! RESPECT. Keep up with Thrasher Magazine here: http://www.thrashermagazine.com http://www.facebook.com/thrashermagazine http://www.instagram.com/thrashermag http://www.twitter.com/thrashermag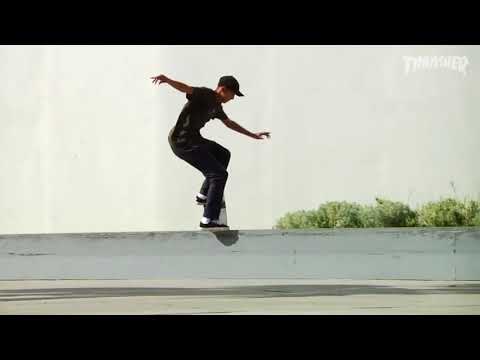 Louie Lopez - Converse Cons' "Purple" Video
veganxbones
• 6 years ago
Louie Lopez - Converse Cons' "Purple" Video Subscribe: http://bit.ly/1bMwCCa Louie Lopez' part from the latest Converse Cons video "Purple". The Converse Cons full-length project Purple has found its way to the endangered-species list, but this video demonstrates why they are of the utmost importance. This is a masterpiece. Clear your schedule and dive in. Soundtrack: Tindersticks - The Organist Entertains and Pink Industry - Don't Let Go Converse Cons presents their first brand skate film titled "Purple"! Filmed and edited by Ben Chadourne "Purple" showcases the journey of their skate team over the past 18 months of their lives. Converse Cons Purple features the skateboarding of Louie Lopez, Jake Johnson, Jason Jessee, Sammy Baca, Mike Anderson, Sean Pablo, Al Davis, Brian Delatorre, Sage Elsesser, Bobby De Keyzer, Kenny Anderson, Kevin Rodrigues, Aaron Herrington, Zered Bassett, Eli Reed, Raney Beres, Ben Raemers, Milton Martinez and Tom Remillard. #converse #cons #conversecons #conversepurple #conspurple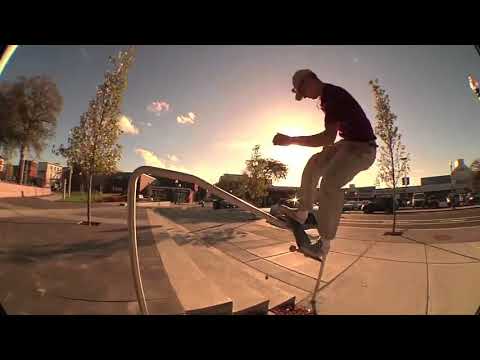 Etienne Gagne — Alltimers: No Idea
Quartersnacks
• 6 years ago
The Gucci polo part — http://alltimers.com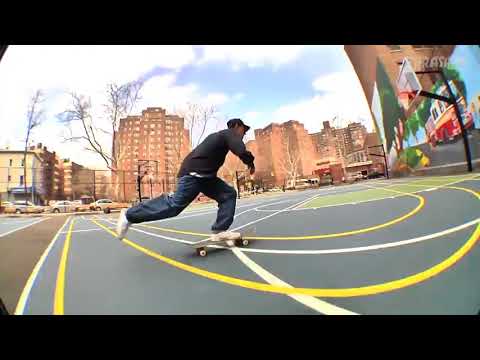 ALLTIMERS – NO IDEA
SKATE DRUNKERS
• 6 years ago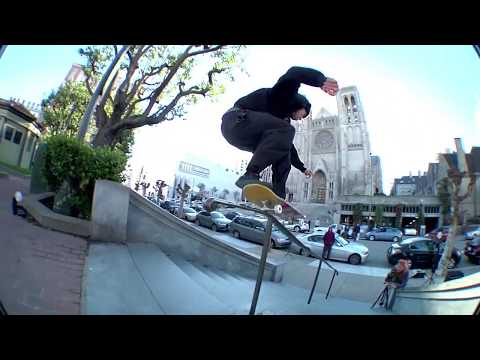 Pizza Skateboards | Thaw And Order
Pizza Skateboards
• 6 years ago
http://www.pizzaskateboards.com http://www.instagram.com/pizzaskateboards Featuring: -Ryan Connors -Ducky Kovacs -Chase Webb -Adam Taylor -Michael Pulizzi -Jesse Vieira Executive Producer: -Dick Hughes Music In Order: Demuja - Hang On Courtesy of Demuja Pre Order Hidden Paradise below https://demuja.bandcamp.com/album/hidden-paradise World Famous Supreme Team - Hey Dj Clarence Carter - I'd Rather Go Blind Mac Dre - Cutthoat Soup Ben Greenup - Oh Man Courtesy of Ben Greenup https://soundcloud.com/lwkee
Dane Barker + Lotties
Daniel Wheatley
• 6 years ago
Dane's part for Lotties Skateshop Artwork by Mike Gigliotti Filmed/Edited: Daniel Wheatley Additional Filming: Cody Green and Rye Beres Shop Dane's look at LottiesSkateshop.com Full interview @ HeapsChat.com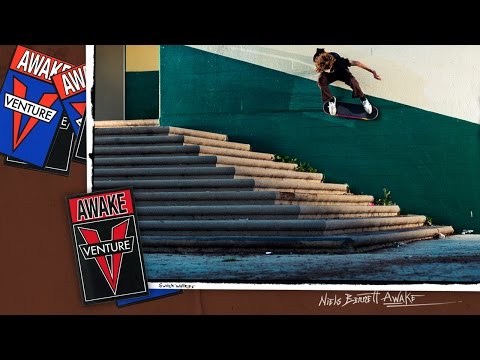 Niels Bennett : Awake
Venture Trucks
• 7 years ago
Niels Bennett came through in his full AWAKE video part for Venture filmed by John Marello. Check the ender to see the footage of the switch wallride from his Venture ad. https://www.instagram.com/nielsbennett/ https://www.instagram.com/johnmarello/ https://www.instagram.com/venturetrucks/ http://venturetrucks.net/ https://www.facebook.com/VentureTrucks
Full Movie: The Deathwish Video - Erik Ellington, Jim Greco, Lizard King
Echoboom Sports
• 7 years ago
In this explosive story of revenge and urban violence, Jim Greco, and Erik Ellington team up with a group of skateboarders who have a change of opinion after their favorite spots are mercilessly knobbed and destroyed by a gang of thugs posing as authority figures. Slash is arrested, Lizard King is assaulted by a skatepark ledge, and Furby's board is stolen. They then turn vigilante as they stalk the mean streets of Los Angeles with Moose and Neen Williams, on the prowl for handrails, gaps and dangerous spots of that nature. The Deathwish Video is an epic and controversial film that is frank and original in its treatment of urban skateboarding and the average citizen's helplessness in dealing with it. Various artists wrote the musical score. And watch for a young Jon Dickson in his film debut as one of the pros. Subscribe to EchoBoom Sports! http://bit.ly/18VxJeD Check out the new http://www.echoboom.tv Like us on Facebook: https://www.facebook.com/echoboomsports Follow us on Twitter: https://twitter.com/EchoBoomSports Follow us on Instagram: http://instagram.com/echoboomsports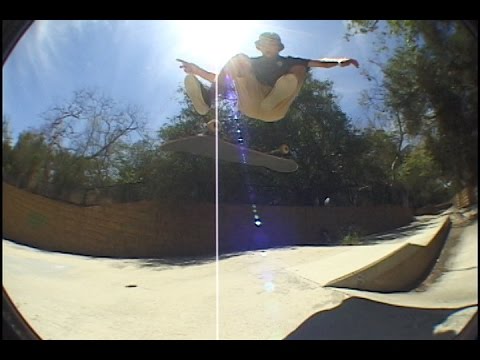 Dillon Krull (Two Strokes)
The Charlie Sheen of skateboarding...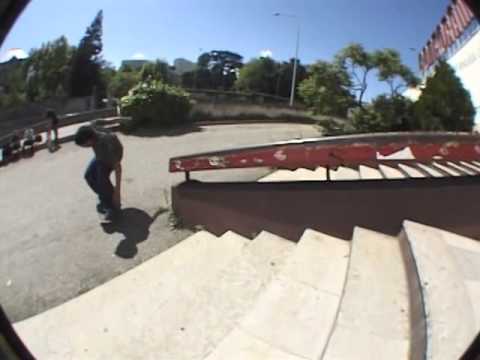 Chris Dobstaff - Subject To Change
Nostal Jizm
• 8 years ago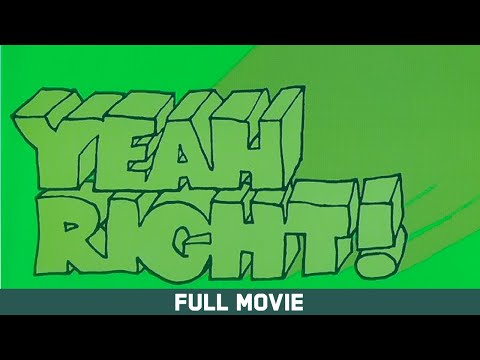 Yeah Right! - Feat. Jesus Fernandez, Owen Wilson, Eric Koston, Brian Anderson
Echoboom Sports
• 8 years ago
Learn more about Echoboom Sports here: https://echoboom.vhx.tv/ Invisible skateboards, Eric Koston, super duper slo mo, Brandon Biebel, Marc Johnson, Owen Wilson, Rick McCrank, The Skatetrix, Gino Iannucci, Mike Carroll, The Magic Board, Brian Anderson, and the entire Girl and Chocolate Skateboard teams are all part of Girl Skateboard Films' fourth video feature, Yeah Right! Subscribe to EchoBoom Sports! http://bit.ly/18VxJeD Check out the new http://www.echoboom.tv Like us on Facebook: https://www.facebook.com/echoboomsports Follow us on Twitter: https://twitter.com/EchoBoomSports Follow us on Instagram: http://instagram.com/echoboomsports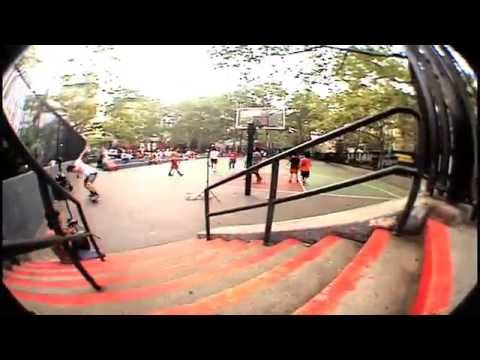 ***TRUST*** (OFFICIAL VIDEO) [BRONZE 56K HARDWARE EXCLUSIVE] {VERY RARE} (2K15)
BUY TRUST/ENRON ON DVD: http://www.bronze.bigcartel.com ***BANNED IN GERMANY*** [SOPHISTICATED ADULT ENTERTAINMENT] PRESENTS ***TRUST*** FEATURING JOSH WILSON X JORDAN TRAHAN X SHAWN POWERS X AARON HERRINGTON X BRENDAN CARROLL X JAKE JOHNSON X BRIAN DELATORRE X BILLY MCFEELY X ROB GONYON X JOSEPH DELGADO X MARK HUMIENIK X NICK FERRO X ADRIAN VEGA X CHACHI X KEVIN TIERNEY X DICK RIZZO ***AND MANY MORE*** http://www.bronze56k.tumblr.com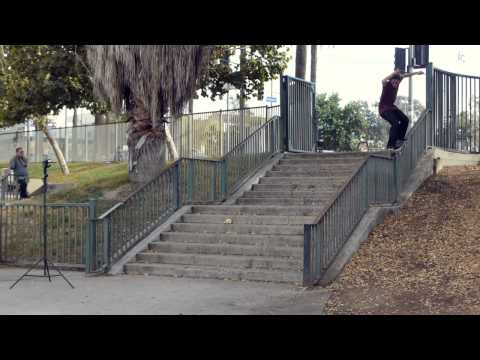 etnies Presents: Aidan Campbell
A great skate part is defined by epic spots, amazing style, and gnarly tricks. Aidan Campbell does it all with a smile on his face the whole time. Oh, and he's got the most dipped back smith you've ever seen. See more of Aidan on etnies.com: http://etnies.com/team/skate/aidan-campbell/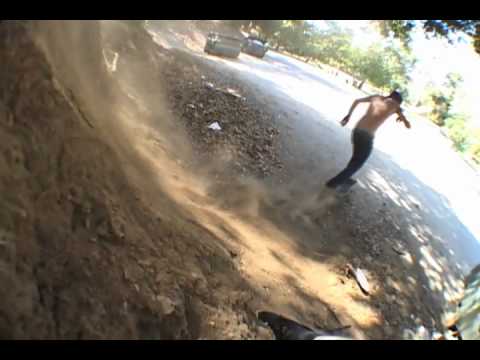 Dj Chavez Toasted Part 2010
clairskatesalot
• 13 years ago
Dj Chavez Toasted Part 2010