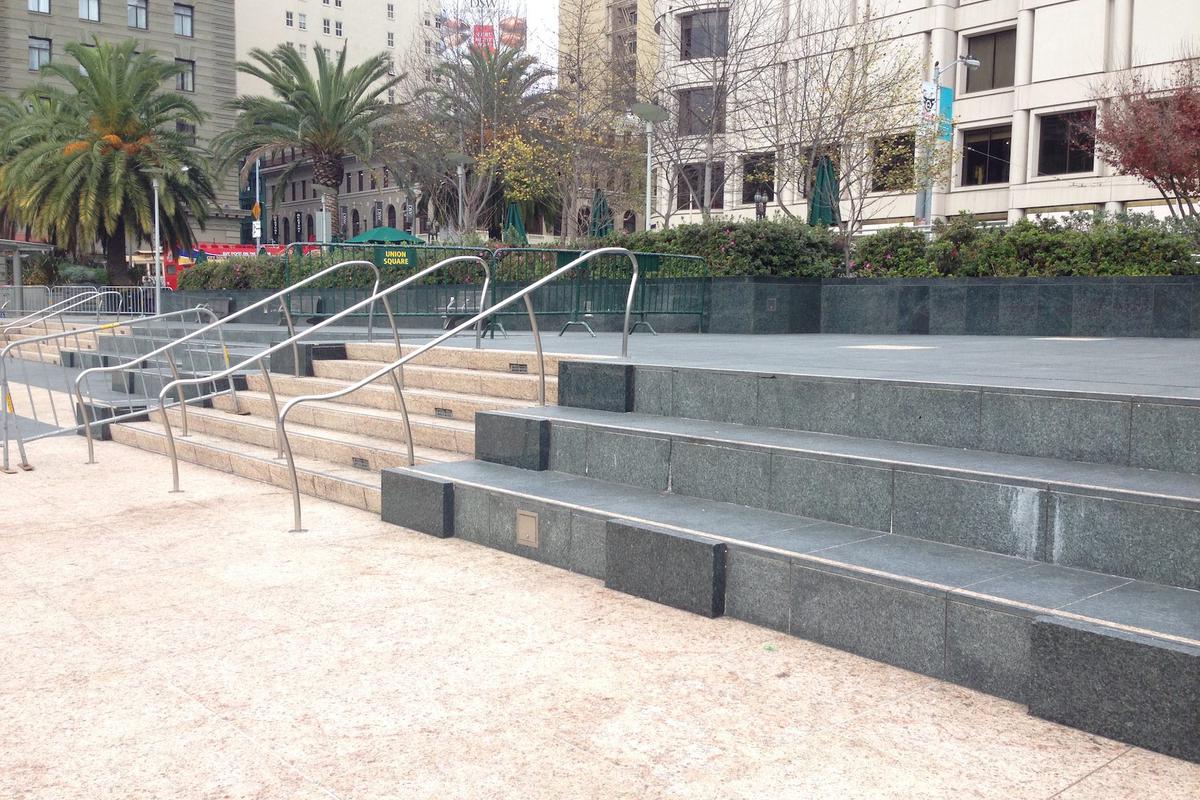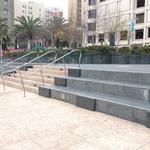 Videos (33)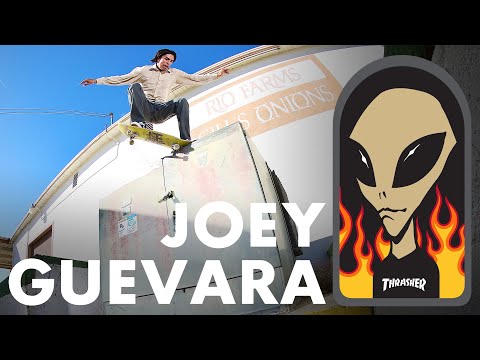 Joey Guevara's "Light Path" Part
ThrasherMagazine
• 8 months ago
Joey's versatility and flow paired with his eagle eye for finding spots adds up to an outstanding part. Keep up with Thrasher Magazine here: http://www.thrashermagazine.com http://www.facebook.com/thrashermagazine http://www.instagram.com/thrashermag http://www.twitter.com/thrashermag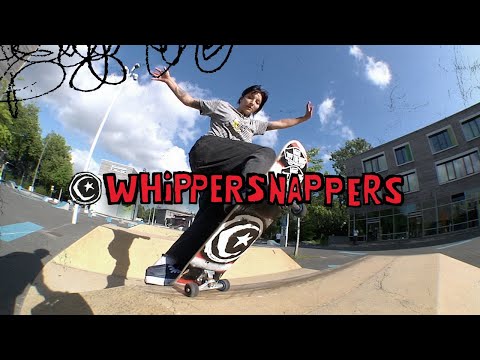 Foundation's "Whippersnappers" Video
ThrasherMagazine
• 9 months ago
Keegan McCutchen sets the stage with his first part for the F Troop, followed by a barrage of heavy rips from the whole squad. Aidan Campbell earns the curtain call with a jaw-dropping offering for the ages. Keep up with Thrasher Magazine here: http://www.thrashermagazine.com http://www.facebook.com/thrashermagazine http://www.instagram.com/thrashermag http://www.twitter.com/thrashermag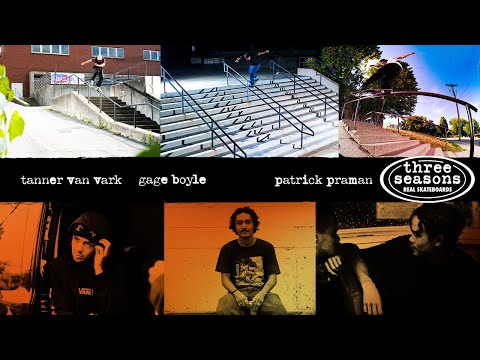 REAL Presents "Three Seasons" Video
ThrasherMagazine
• 10 months ago
Gage, Tanner and Patrick each possess a distinctive prowess and the collective result is sensational. Ishod, Zion and the whole REAL squad supply strong support, making this vid a must-watch. Keep up with Thrasher Magazine here: http://www.thrashermagazine.com http://www.facebook.com/thrashermagazine http://www.instagram.com/thrashermag http://www.twitter.com/thrashermag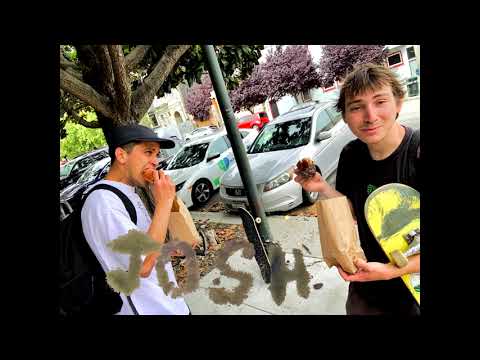 Josh McLaughlin (fr◌g..)
Frog Skateboards
• a year ago
Amazing floating skateboarder with rare minerals inside. Also featuring Trevor, James, Simon Bannerot, and Athen McCrary. Filmed and edited by Ed Claire. Thank you Josh and Ed! https://frogskateboards.com/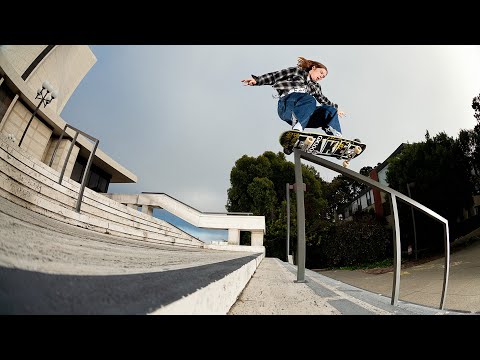 T Funk's "Deep Fried X Baker" Part
ThrasherMagazine
• a year ago
Unhinged in the streets of SF, T-Funk continues his epic run with massive moves from The City's hilltops to an unreal attack at Ocean Beach. Wow... Keep up with Thrasher Magazine here: http://www.thrashermagazine.com http://www.facebook.com/thrashermagazine http://www.instagram.com/thrashermag http://www.twitter.com/thrashermag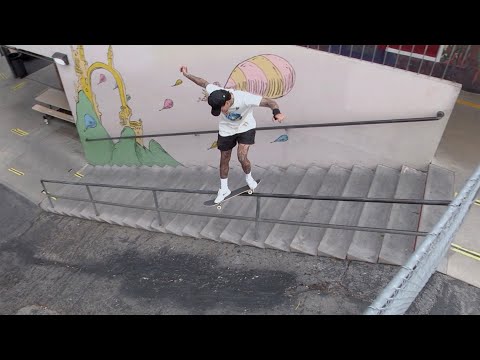 Nike SB | Nyjah Huston | Need That
nikeskateboarding
• a year ago
Nyjah sends it like few other can, attacking the streets with determination that can be summed up in two words: Need That. The Nyjah 3 drops Wednesday, November 30 here: https://www.nike.com/t/sb-nyjah-3-skate-shoes-gpbVSC/DJ6130-100 More from Nike Skateboarding Official website: https://www.nikesb.com/ Instagram: https://www.instagram.com/nikesb Twitter: https://twitter.com/nikesb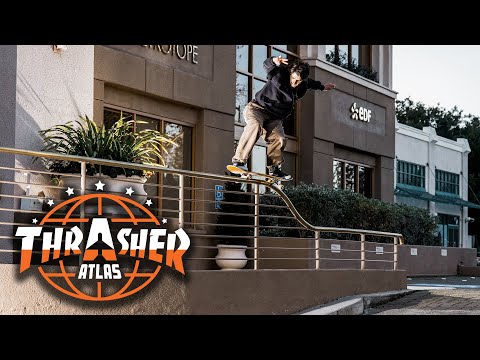 Tristen Rowean's "Atlas" Part
ThrasherMagazine
• a year ago
Tristen Rowean leads the charge in celebration of Atlas Skateshop's 15th year in the game. Thank you for your service. Check out the Atlas X Thrasher Collection: https://shop.atlasskateboarding.com/collections/atlas-x-thrasher Keep up with Thrasher Magazine here: http://www.thrashermagazine.com http://www.facebook.com/thrashermagazine http://www.instagram.com/thrashermag http://www.twitter.com/thrashermag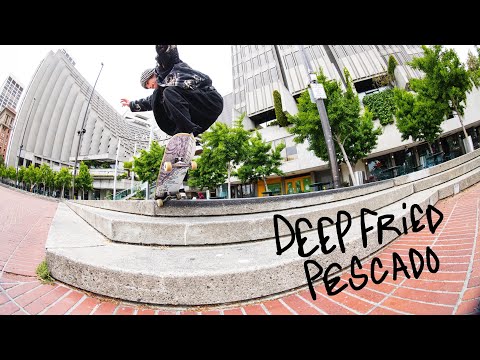 Deep Fried "Pescado"
Featuring: Mason Colleti, Jeff Carlyle, Dustin Partridge, Michael Schiedt, Martin Fimbres, Tynair Mabery, Eddie Cernicky, Izzy Tadesse, Sam Narvaez, Nick Michel, Andrew Fiene, Ivan Glenney, T-Funk, Kenny Hurd, James Ferrando, Giorgio Villone, Roger Krebs, Kinser Cathey, Shayan Ghahani, T4, Cody Thompson, Otto Ray, Jp Escobar, Jean Carlos, Yolo Barragan, Waldo Diaz, Gerson Guzman, Jared Burke, Zack Krull, Chris Athans, Cody Chapman, James Levinski, Kenny Garcia, Matt Martin, Cesar Bernal, Josh McLaughlin, Simon Bannerot, Adam Taylor, Chris Rivera, Dillon Krull, Sean Greene, Nile Gibbs, Robby Bootes, Brian Slatts, Matt Finley, Tanner Napper, Dominick Walker, Athen McCrary, Alex Moran, Marley Humphrey and Marshall Manuel deepfry.bigcartel.com cover photo: Pizzle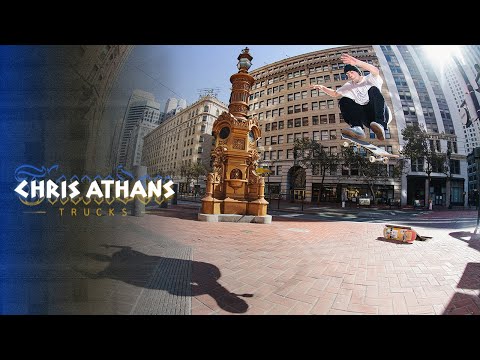 Chris Athans "Thunder" Part
ThrasherMagazine
• a year ago
Athans goes four down on every wall he can find in The City—this dude has no pause button. Keep up with Thrasher Magazine here: http://www.thrashermagazine.com http://www.facebook.com/thrashermagazine http://www.instagram.com/thrashermag http://www.twitter.com/thrashermag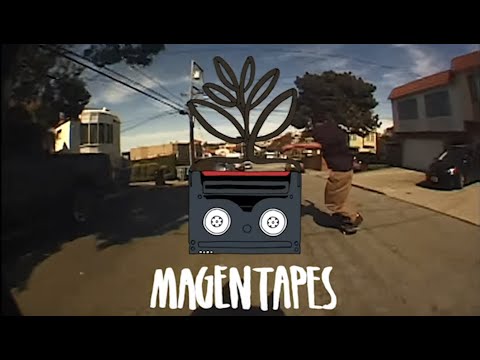 MAGENTAPES
Magenta Skateboards
• a year ago
VX collection of the team's local sessions from the lockdown streets of Paris, Bordeaux, London, Melbourne, Milan, SF, Tokyo, Stockholm, Tampa and a few more. Featuring Casey Foley, Morgan Campbell, Glen Fox, Soy Panday, Vivien Feil, Ruben Spelta, Gunes Ozdogan, Shogo Zama, Leo Valls, Jimmy Lannon, Jesse Narvaez, Ben Gore & Jameel Douglas. www.magentaskateboards.com MAGENTA SKATEBOARDS - WORLDWIDE CONNECTIONS - 2022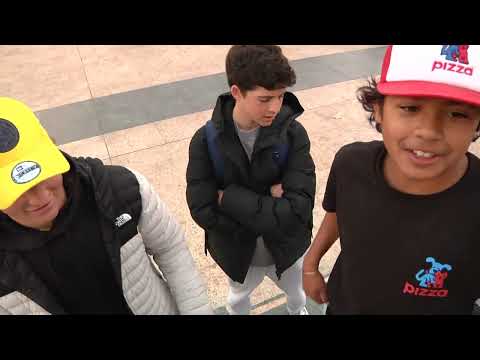 Sprung
Pizza Skateboards
• 2 years ago
https://pizzaskateboards.com/ Rahim Robinson Marcus Attwood Jr. Jesse Vieira James Gaehner Branson Howard Filmed by: Richard Hughes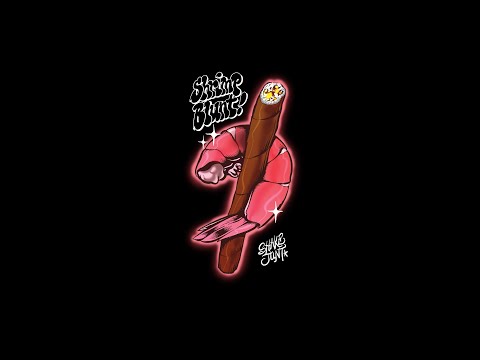 Shake Junt & Hijinx Net Present "SHRIMP BLUNT"
The new Shake Junt SHRIMP BLUNT video premiers March 17 at 8pm PT exclusively on Hijinx Net. Join this channel to get access to perks: https://www.youtube.com/channel/UC8X6lWtSILREl2qV96fohTA/join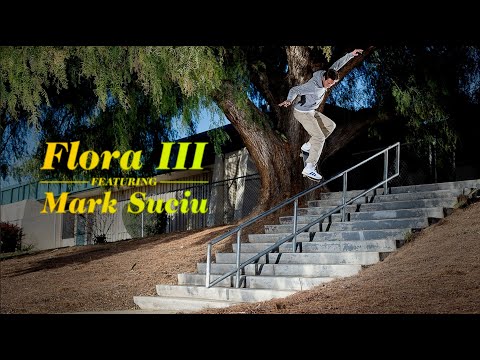 "Flora" Episode 3: Mark Suciu
ThrasherMagazine
• 2 years ago
Mark and Justin return to The Bay for an unreal performance that pushes the physical, mental and creative limits of skateboarding, culminating in a dizzying spectacle of handrail achievements. Keep up with Thrasher Magazine here: http://www.thrashermagazine.com http://www.facebook.com/thrashermagazine http://www.instagram.com/thrashermag http://www.twitter.com/thrashermag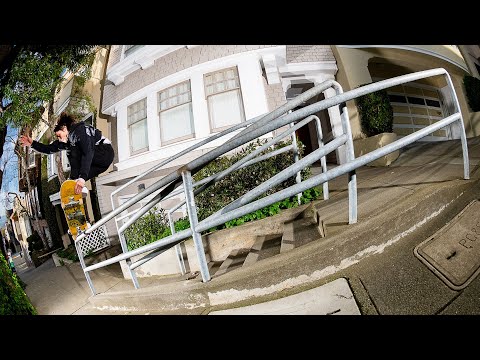 Kallen Matlock's "Stop Playin' " Part
ThrasherMagazine
• 2 years ago
Kallen makes some of the hardest grinds look like childsplay with his proper pinch. Hold on til' the last lock in. Keep up with Thrasher Magazine here: http://www.thrashermagazine.com http://www.facebook.com/thrashermagazine http://www.instagram.com/thrashermag http://www.twitter.com/thrashermag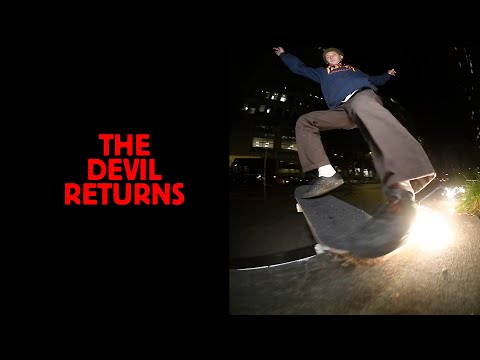 The Devil Returns
The Original TAIL DEVIL spark plates have returned. Bob Spanbauer, Terrell Newell, Seegull, Elijah Akerley, Christina Grenier, Marshall Manuel, Scott O'Rourke, Jason Galindo, Drunk Dom, Ryan Farley and Walker Ryan spark it up. Music: Drunk Dom and the Roaches "Night Rider" & "Satan Lives" Spark it up! Available at: https://TailDevil.com/ Subscribe: https://www.youtube.com/channel/UC7mG4bVdI_ljajW71lKy5ow?sub_confirmation=1 Facebook: https://www.facebook.com/TailDevilOfficial Instagram: http://instagram.com/TaiDevilOfficial Twitter: https://twitter.com/TailDevil TikTok: https://vm.tiktok.com/@TailDevilOfficial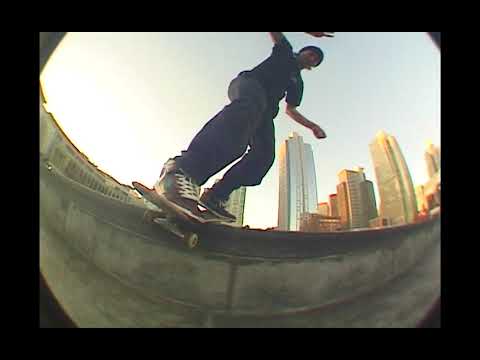 Josh Mclaughlin in Loopole's 'New Doors Have Opened'
Freeskatemag
• 2 years ago
Subscribe to our YouTube channel here: https://www.youtube.com/c/Freeskatemagazine https://www.loopholewheels.com/ Filmed and edited by Zach Chamberlin and Eddie Claire. Watch Jameel Douglas' part in Loophole's 'New Doors Have Opened' here: https://youtu.be/_-miQZzq9nA Watch Chris Athans' part in Loophole's 'New Doors Have Opened' here: https://youtu.be/ukgkQ5M3284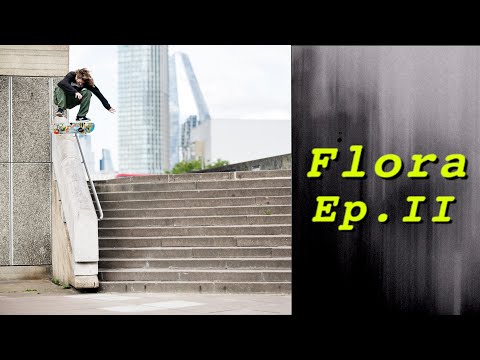 Flora Ep.II
ThrasherMagazine
• 2 years ago
Justin Albert's vision of The Bay is back with Drake Johnson, Lil Dre, Jafin Garvey and more starting the show before Dilo closes it out with a full part of unforgettable heaters. We highly recommend. Keep up with Thrasher Magazine here: http://www.thrashermagazine.com http://www.facebook.com/thrashermagazine http://www.instagram.com/thrashermag http://www.twitter.com/thrashermag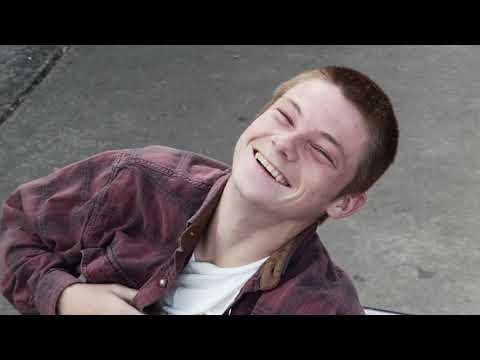 BAKER 4
BAKER SKATEBOARDS
• 3 years ago
www.bakerskateboards.com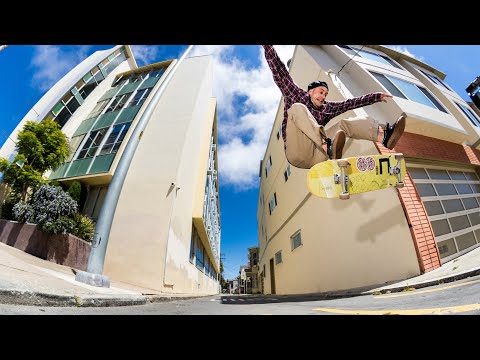 Dave Abair's "This One's for You" Part
ThrasherMagazine
• 3 years ago
DESCRIPTION Keep up with Thrasher Magazine here: http://www.thrashermagazine.com http://www.facebook.com/thrashermagazine http://www.instagram.com/thrashermag http://www.twitter.com/thrashermag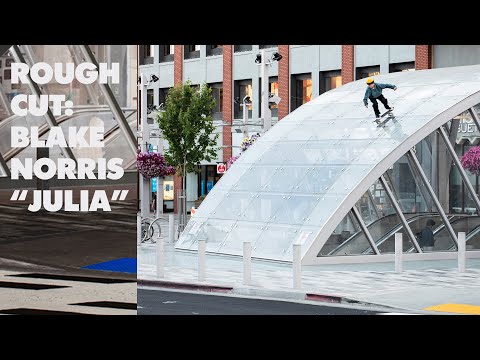 ROUGH CUT: Blake Norris' "Julia" Part
ThrasherMagazine
• 3 years ago
Blake goes for broke in The Bay, taking on security, sketchy sidewalks and Clipper with absolute conviction. These streets ain't easy. Keep up with Thrasher Magazine here: http://www.thrashermagazine.com http://www.facebook.com/thrashermagazine http://www.instagram.com/thrashermag http://www.twitter.com/thrashermag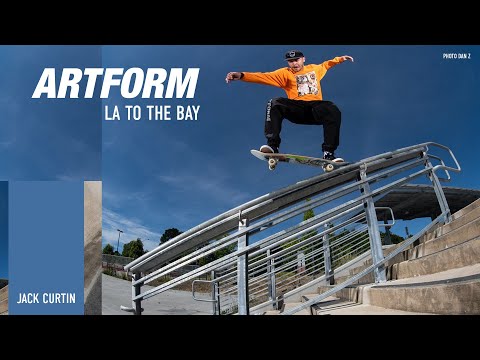 ARTFORM's "LA to the Bay" Video
ThrasherMagazine
• 3 years ago
Jack Curtin, Trevor McClung, Jahmir Brown, Jafin Garvey and TJ Harris whip through the West Coast scorching rails and leveling ledges. Keep up with Thrasher Magazine here: http://www.thrashermagazine.com http://www.facebook.com/thrashermagazine http://www.instagram.com/thrashermag http://www.twitter.com/thrashermag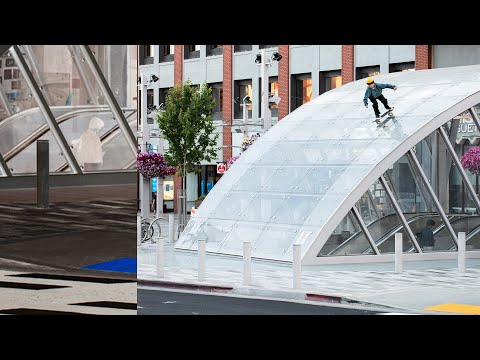 Blake Norris' "Julia" Part
ThrasherMagazine
• 3 years ago
Blake's back at it, breaking ground at iconic SF terrain. From Clipper to the Golden Gate, this part does The City justice. Keep up with Thrasher Magazine here: http://www.thrashermagazine.com http://www.facebook.com/thrashermagazine http://www.instagram.com/thrashermag http://www.twitter.com/thrashermag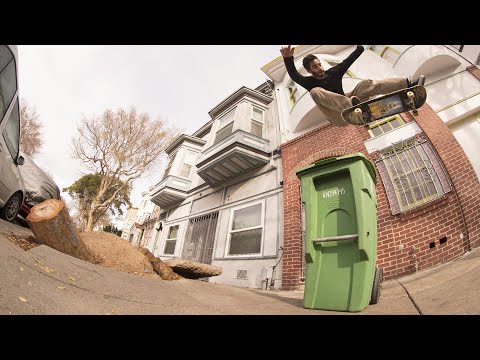 Greg DeMartini in Atlas' "Summer in San Francisco" Part
ThrasherMagazine
• 3 years ago
Skating fast and effortlessly through the City, Greg smashes walls and manhandles manny pads with the homies from Atlas. Keep up with Thrasher Magazine here: http://www.thrashermagazine.com http://www.facebook.com/thrashermagazine http://www.instagram.com/thrashermag http://www.twitter.com/thrashermag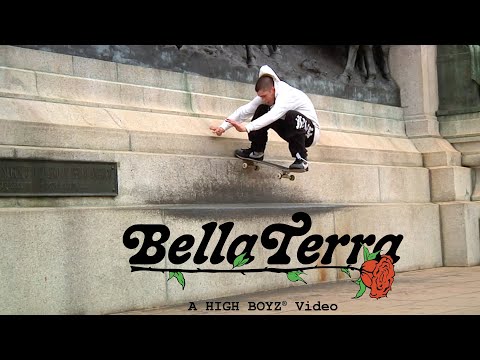 "Bella Terra" A High Boyz Video
ThrasherMagazine
• 4 years ago
Half these moves will leave you head scratchin'. Yuri Facchini, Rodrigo Peterson, Adelmo Jr. and their fellow Brazilians pull off an all-out assault in the Bay and back home. Keep up with Thrasher Magazine here: http://www.thrashermagazine.com http://www.facebook.com/thrashermagazine http://www.instagram.com/thrashermag http://www.twitter.com/thrashermag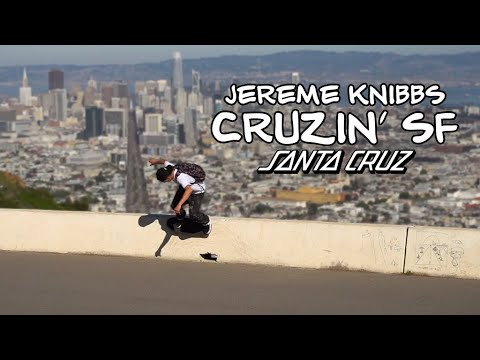 Hillbombs and Classic Spots: SF w/ Jereme Knibbs // Santa Cruz Skateboards
Santa Cruz Skateboards
• 4 years ago
Subscribe to our YouTube! http://bit.ly/SantaCruzSkateboardsChannel Follow Jereme Knibbs as he takes us on a cruz around his favorite skate spots in SF!* *This video was filmed before the pandemic. As much as we hope this gets you hyped, please stay inside and continue to be safe. Follow Jereme on Instagram: https://www.instagram.com/jeremeknibbs Filmed by: Tanner Rowe Edited by: Travis Wood Check out our Screaming Hand Filter on Instagram!! http://bit.ly/ScreamingHandFilter Learn more about Santa Cruz Skateboards at: http://santacruzskateboards.com/ Follow Santa Cruz Skateboards on Instagram: https://instagram.com/santacruzskateboards Follow Santa Cruz on Twitter: https://twitter.com/santacruzskate 'Like' Santa Cruz Skateboards on Facebook: https://www.facebook.com/Santacruzskateboards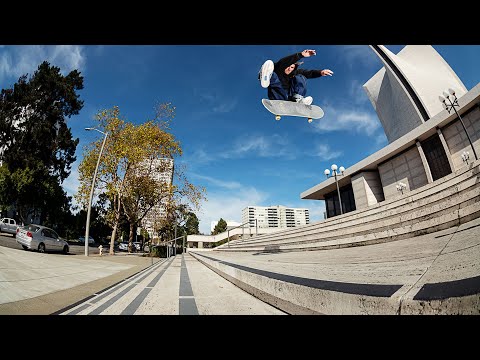 "Flora" Episode 1
ThrasherMagazine
• 4 years ago
Justin's Albert's new series combines smooth lines with heavy NBDs, anchored by the Bay Area's new blood. Jonathan Perez, Lil Dre, and crew show up in a big way while Dilo closes the curtains with a monumental switch flip. This is the start of something special. Keep up with Thrasher Magazine here: http://www.thrashermagazine.com http://www.facebook.com/thrashermagazine http://www.instagram.com/thrashermag http://www.twitter.com/thrashermag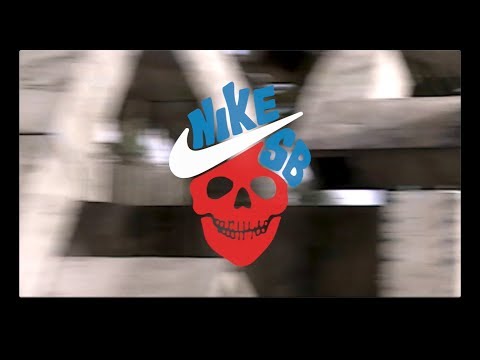 Nike SB x StrangeLove : San Francisco
StrangeLove Skateboards
• 4 years ago
Some kind of StrangeLove indeed. Our heartfelt thanks goes out to everyone involved with this project, from our featured squad (@timjmz @hankscorsese @skahppy @dtbloty and @brotherdarknesss) to accompanying friends (@koolmoeleo @vinbukk @taylornida and #RobSissi), the city of San Francisco, and of course @nikesb. (Filmed and edited by @drew_adams and @blakematthews11)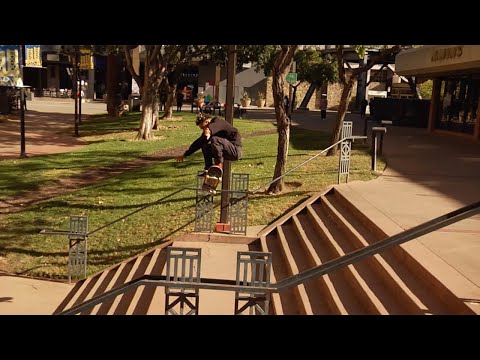 Lurk Hard - "Extended Release" Team Montage
Featuring: David Oakley Rahim Robinson Kagen Osborn Joseph Quiming Clyde Moore Jesse Vieira Mark Dillon Chase Webb James Gahner Chuck Donnatin Rodney Bell Film/Edit: Richard Hughes Additional Filming: Erica Burton Jack Mansfield Geno Failla Sebastian Reetz Shop: http://www.lurkhard.com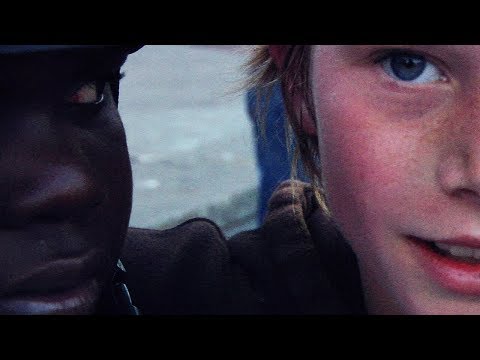 CANDYLAND
william strobeck
• 4 years ago
A video by William Strobeck for Supreme in San Francisco. *Starring* Pablo Ramirez Kader Sylla Rowan Zorilla Kevin Bradley Vincent Touzery Sage Elsesser Tyshawn Jones Caleb Barnett Adam "Joogy" Taylor Sean Greene Jeff Carlyle Zak Krull Tetty Eddie Cernicky Sean Pablo Matt Finley JB Santino Gagliarducci Aidan Mackey Mark Gonzales Jamal Gibbs Nik Stain MANCHHHHH! Ben Kadow Taylor Nida Beatrice Domond Cher Strawberry Auguste Bouznad Andrew Torralvo Elissa Steamer Lui Elliott Tino Razo Jason Dill *Additional Filming* Johnny Wilson Ryan Garshell and Otto Ray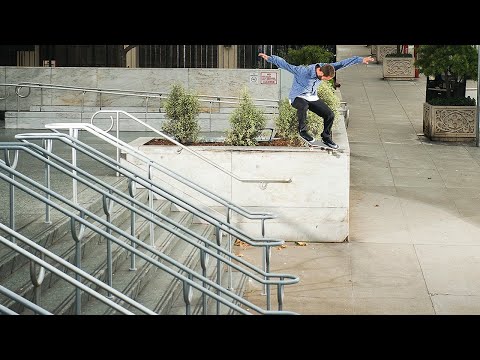 Kevin Braun's "Foam Rollin'" Part
ThrasherMagazine
• 4 years ago
Braun has been pounding the Bay Area streets for a few years now, bodying spot after spot. This part goes hard, especially with two legendary Andres on the track. Keep up with Thrasher Magazine here: http://www.thrashermagazine.com http://www.facebook.com/thrashermagazine http://www.instagram.com/thrashermag http://www.twitter.com/thrashermag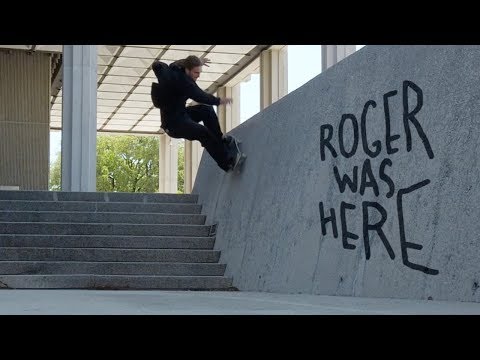 Roger's "Mountain Song" Video
ThrasherMagazine
• 4 years ago
It starts in a ditch and ends on a mountain, this Roger vid is gonna the best thing you'll watch in the next five minutes. Guaranteed. Comin' down the mountain! Keep up with Thrasher Magazine here: http://www.thrashermagazine.com http://www.facebook.com/thrashermagazine http://www.instagram.com/thrashermag http://www.twitter.com/thrashermag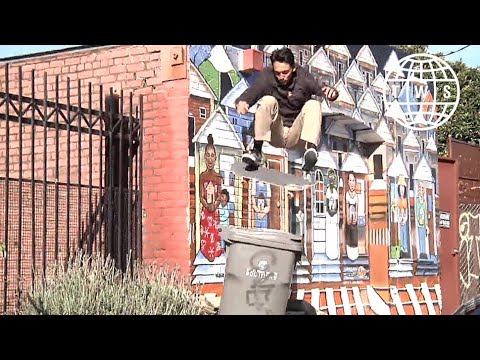 James Gaehner, Eventually Part
Transworld Skateboarding
• 5 years ago
Our dude from SD is doing it big up in The Bay. Trevern Hatfield has a great new video called Eventually and James Gaehner starts it all off. CNN, Channel Ten! What, what! Subscribe to TransWorld's YouTube: http://twskate.co/gz8nsr Follow TWS for the latest: Daily videos, photos and more: http://skateboarding.transworld.net/ Like TransWorld SKATEboarding on Facebook: https://www.facebook.com/TransWorldSkate Follow TransWorldSKATE on Instagram: https://instagram.com/transworldskate/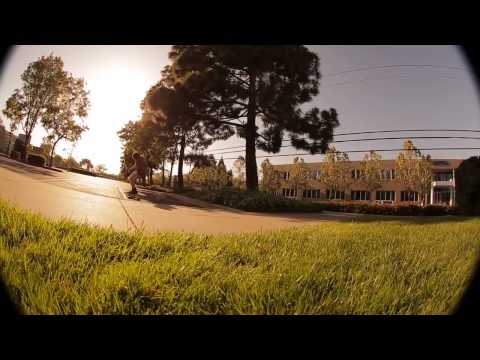 "Beautiful Moment" Full Video
ThrasherMagazine
• 9 years ago
The Bay Area skate scene is more alive than ever, as evidenced here in the full-length video "Beautiful Moment" by local lensman Dayman Torelli. Keep up with Thrasher Magazine here: http://www.thrashermagazine.com http://www.facebook.com/thrashermagazine http://www.instagram.com/thrashermag http://www.twitter.com/thrashermag