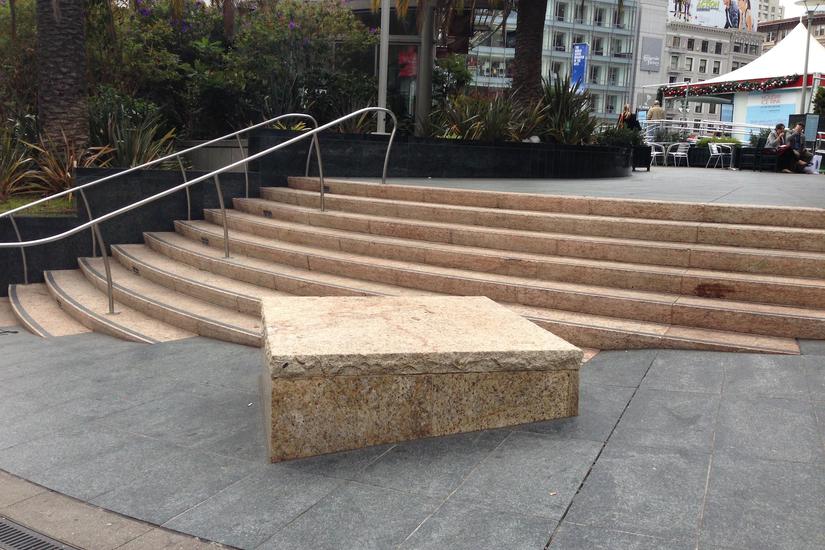 Union Square Gap To Block
Stair Set
Gap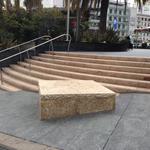 Videos (19)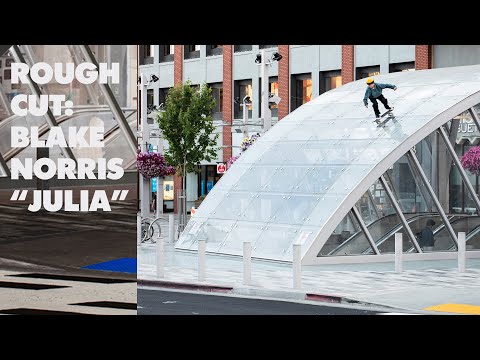 ROUGH CUT: Blake Norris' "Julia" Part
ThrasherMagazine
• a month ago
Blake goes for broke in The Bay, taking on security, sketchy sidewalks and Clipper with absolute conviction. These streets ain't easy. Keep up with Thrasher Magazine here: http://www.thrashermagazine.com http://www.facebook.com/thrashermagazine http://www.instagram.com/thrashermag http://www.twitter.com/thrashermag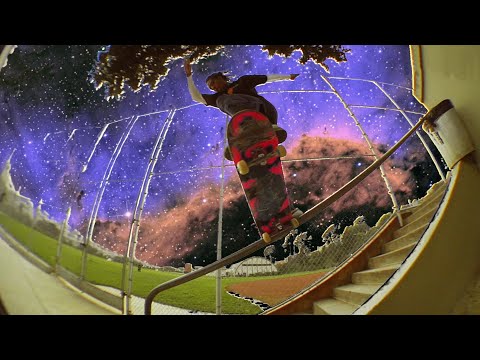 Create's "Life & Times" Video
ThrasherMagazine
• 3 months ago
The City's hairball hills and cutty alleys get a healthy drubbing from Jamal Jordin, Cris Lesh and Terrell Newell, with a last trick for the SF history books. Keep up with Thrasher Magazine here: http://www.thrashermagazine.com http://www.facebook.com/thrashermagazine http://www.instagram.com/thrashermag http://www.twitter.com/thrashermag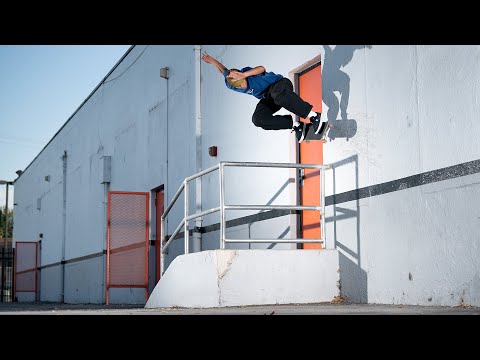 Converse Cons' "Seize the Seconds" Video
ThrasherMagazine
• 3 months ago
Alexis Sablone opens the floodgates for a full-scale attack from the Cons crew, culminating with a climactic closing push from Louie Lopez. Keep up with Thrasher Magazine here: http://www.thrashermagazine.com http://www.facebook.com/thrashermagazine http://www.instagram.com/thrashermag http://www.twitter.com/thrashermag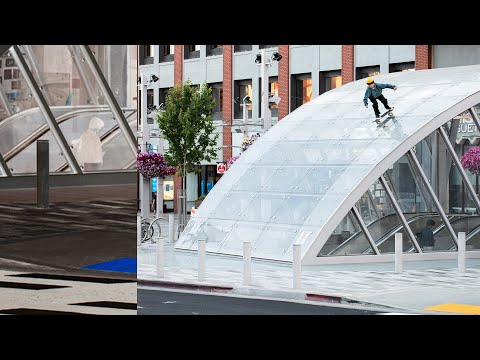 Blake Norris' "Julia" Part
ThrasherMagazine
• 6 months ago
Blake's back at it, breaking ground at iconic SF terrain. From Clipper to the Golden Gate, this part does The City justice. Keep up with Thrasher Magazine here: http://www.thrashermagazine.com http://www.facebook.com/thrashermagazine http://www.instagram.com/thrashermag http://www.twitter.com/thrashermag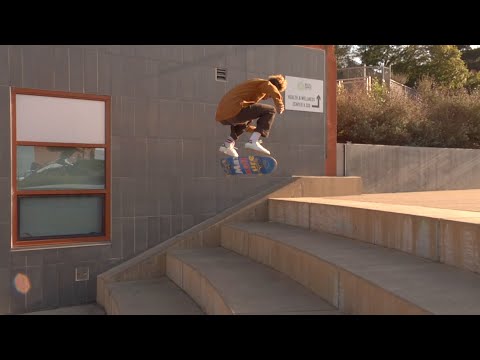 Lil' Dre's Maxallure "Manifest Destiny" Part
ThrasherMagazine
• a year ago
Closing out Maxallure's first video, Dre lets the world know he's no longer just the young buck at Potrero, and no spot in the City is safe from his killing spree. This man is the future. Keep up with Thrasher Magazine here: http://www.thrashermagazine.com http://www.facebook.com/thrashermagazine http://www.instagram.com/thrashermag http://www.twitter.com/thrashermag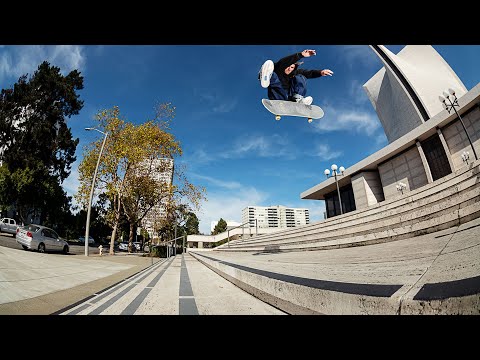 "Flora" Episode 1
ThrasherMagazine
• a year ago
Justin's Albert's new series combines smooth lines with heavy NBDs, anchored by the Bay Area's new blood. Jonathan Perez, Lil Dre, and crew show up in a big way while Dilo closes the curtains with a monumental switch flip. This is the start of something special. Keep up with Thrasher Magazine here: http://www.thrashermagazine.com http://www.facebook.com/thrashermagazine http://www.instagram.com/thrashermag http://www.twitter.com/thrashermag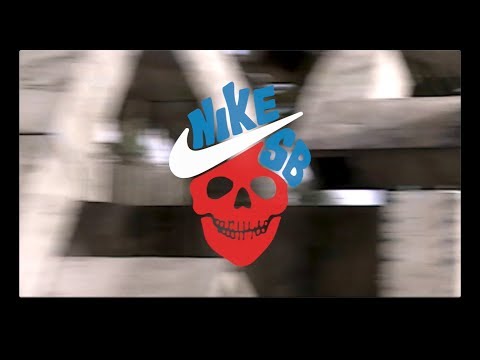 Nike SB x StrangeLove : San Francisco
StrangeLove Skateboards
• a year ago
Some kind of StrangeLove indeed. Our heartfelt thanks goes out to everyone involved with this project, from our featured squad (@timjmz @hankscorsese @skahppy @dtbloty and @brotherdarknesss) to accompanying friends (@koolmoeleo @vinbukk @taylornida and #RobSissi), the city of San Francisco, and of course @nikesb. (Filmed and edited by @drew_adams and @blakematthews11)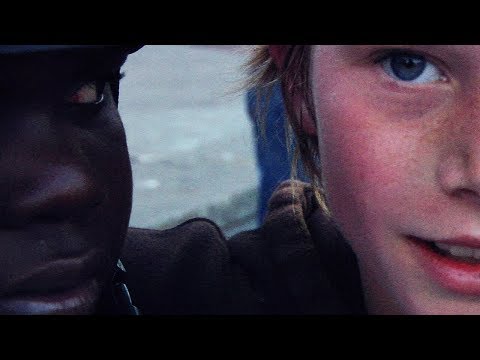 CANDYLAND
william strobeck
• a year ago
A video by William Strobeck for Supreme in San Francisco. *Starring* Pablo Ramirez Kader Sylla Rowan Zorilla Kevin Bradley Vincent Touzery Sage Elsesser Tyshawn Jones Caleb Barnett Adam "Joogy" Taylor Sean Greene Jeff Carlyle Zak Krull Tetty Eddie Cernicky Sean Pablo Matt Finley JB Santino Gagliarducci Aidan Mackey Mark Gonzales Jamal Gibbs Nik Stain MANCHHHHH! Ben Kadow Taylor Nida Beatrice Domond Cher Strawberry Auguste Bouznad Andrew Torralvo Elissa Steamer Lui Elliott Tino Razo Jason Dill *Additional Filming* Johnny Wilson Ryan Garshell and Otto Ray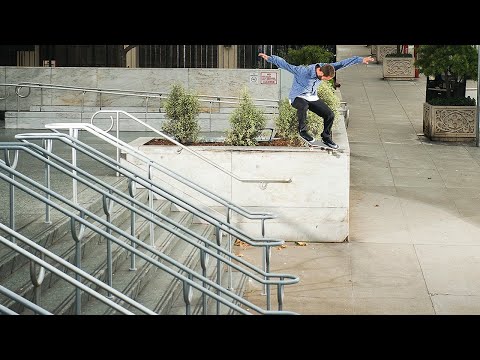 Kevin Braun's "Foam Rollin'" Part
ThrasherMagazine
• a year ago
Braun has been pounding the Bay Area streets for a few years now, bodying spot after spot. This part goes hard, especially with two legendary Andres on the track. Keep up with Thrasher Magazine here: http://www.thrashermagazine.com http://www.facebook.com/thrashermagazine http://www.instagram.com/thrashermag http://www.twitter.com/thrashermag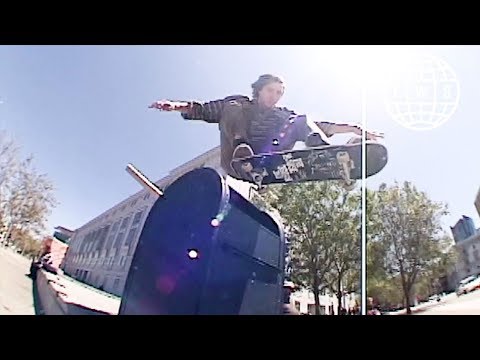 Doubles LTD LOOP 1 Team Montage
Transworld Skateboarding
• 2 years ago
Here's the Doubles LTD team montage from its new video LOOP 1. Featuring Jet Caputo, James Pitonyak, Jake Braun, Tyler Chew and Billy Davenport. Peep Tony Karr's part if you missed it! Subscribe to TransWorld's YouTube: http://twskate.co/gz8nsr Follow TWS for the latest: Daily videos, photos and more: http://skateboarding.transworld.net/ Like TransWorld SKATEboarding on Facebook: https://www.facebook.com/TransWorldSkate Follow TransWorldSKATE on Instagram: https://instagram.com/transworldskate/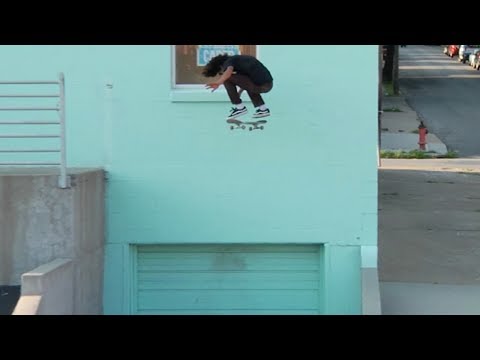 Nathan Pacheco's "Round Trip" Part
ThrasherMagazine
• 2 years ago
We've been knowing Nathan is a stone-cold assassin on the stuntwood, but it's about time the whole world takes notice. Enjoy the show... Keep up with Thrasher Magazine here: http://www.thrashermagazine.com http://www.facebook.com/thrashermagazine http://www.instagram.com/thrashermag http://www.twitter.com/thrashermag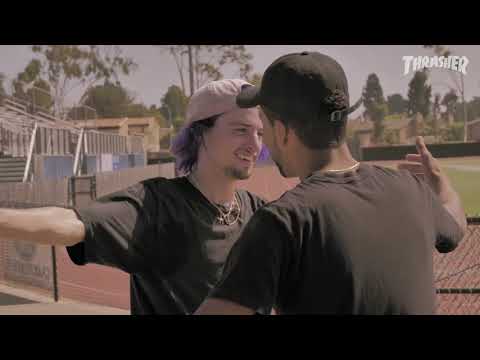 Santa Cruz' "Til The End VOL 2" Video
ThrasherMagazine
• 2 years ago
The Cruz is back for part two, this time starring Fabiana Delfino and newly minted pro Kevin Braun. Keep up with Thrasher Magazine here: http://www.thrashermagazine.com http://www.facebook.com/thrashermagazine http://www.instagram.com/thrashermag http://www.twitter.com/thrashermag Band: Weeping Icon Tracks: "Inauguration" and "7." Website: KanineRecords.Com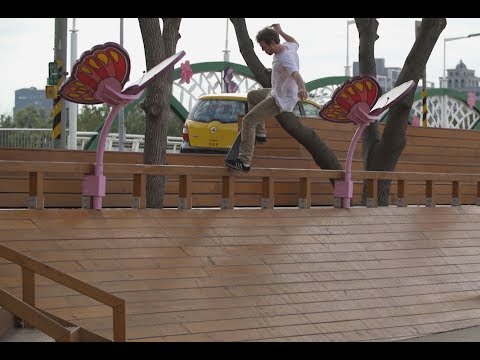 Control Room Sovereign Sect Ep.1
ThrasherMagazine
• 2 years ago
Control Room, a series from the Sovereign Sect features appearances from both Habitat and Alien Workshops team riders, and also full parts from Franky Spears and our 2008 SOTY Silas Baxter Neal. Keep up with Thrasher Magazine here: http://www.thrashermagazine.com http://www.facebook.com/thrashermagazine http://www.instagram.com/thrashermag http://www.twitter.com/thrashermag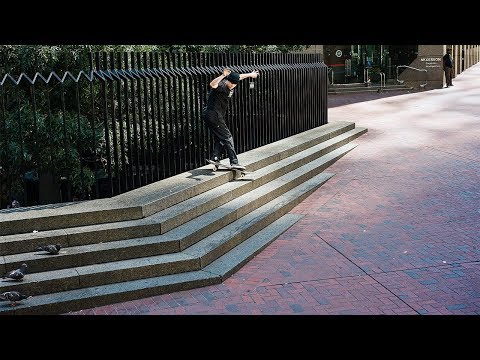 GX1000's "Roll Up" Video
ThrasherMagazine
• 2 years ago
This full-length vid is hair-raising, heart-racing street skateboarding in its purest form. Putting four wheels down is only the beginning of the journey... Keep up with Thrasher Magazine here: http://www.thrashermagazine.com http://www.facebook.com/thrashermagazine http://www.instagram.com/thrashermag http://www.twitter.com/thrashermag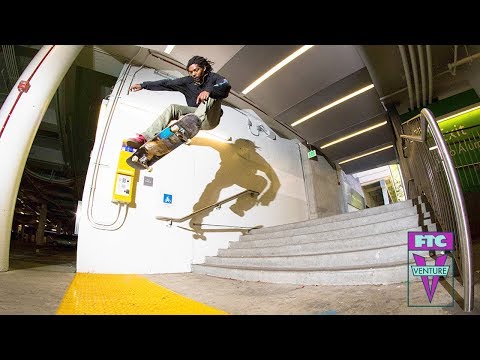 Venture x FTC "For The City" video
ThrasherMagazine
• 2 years ago
With Venture's and FTC's legacy deeply rooted in SF history, it only made sense to come together. Get your weekend started right and watch some quality skating from San Francisco to Tokyo and back. Keep up with Thrasher Magazine here: http://www.thrashermagazine.com http://www.facebook.com/thrashermagazine http://www.instagram.com/thrashermag http://www.twitter.com/thrashermag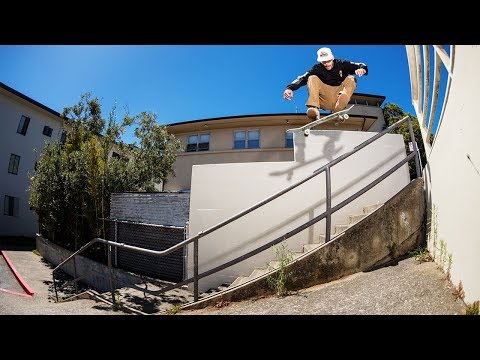 Rough Cut: Jack Curtin's "Aunt Tammy Vol 3" Part
ThrasherMagazine
• 3 years ago
Almost 10 minutes of raw and unadulterated Jack Curtin footage. Dude's consistently put out solid parts over the past 15 years. This footage gives a glimpse of how hard Jack works in the streets, Bay Area and abroad. Keep up with Thrasher Magazine here: http://www.thrashermagazine.com http://www.facebook.com/thrashermagazine http://www.instagram.com/thrashermag http://www.twitter.com/thrashermag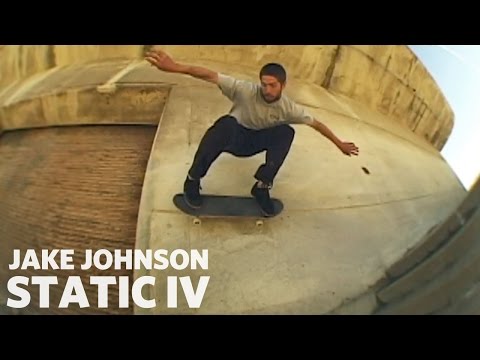 Jake Johnson's "Static IV" Part
ThrasherMagazine
• 7 years ago
There's more emphasis on creative skating than ever before. It sometimes feels forced with others, but Jake has a truly unique approach to skating. His "Mind Field" part is regarded as a modern classic and he adds to his legacy here.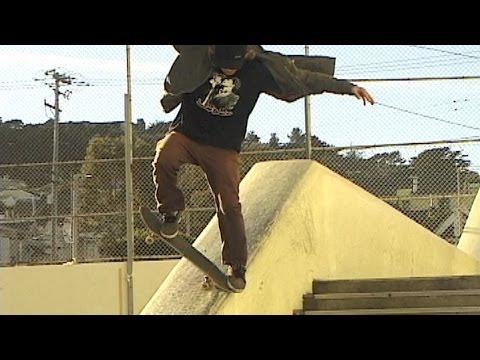 GX1000: Living In The Bay
ThrasherMagazine
• 7 years ago
Flowing through the SF streets, creative use of spots, and of course bombing hills: here's that "makes you want to skate" GX vibe again. Featuring Brian Delatorre, Jake Johnson, Ben Gore, Al Davis, Wes Kremer, and many others rippers.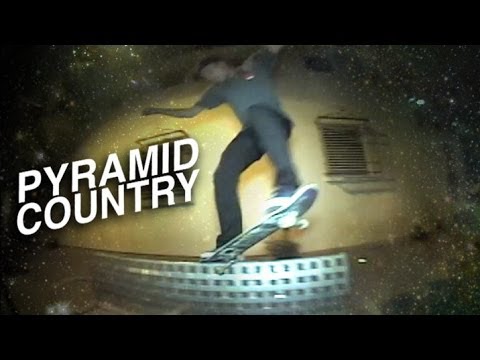 Pyramid Country: Phoenix Nights
ThrasherMagazine
• 7 years ago
Most videos feature at least some night skating, but Pyramid Country goes all in and captures the unique vibe of empty streets and bust-free spots.