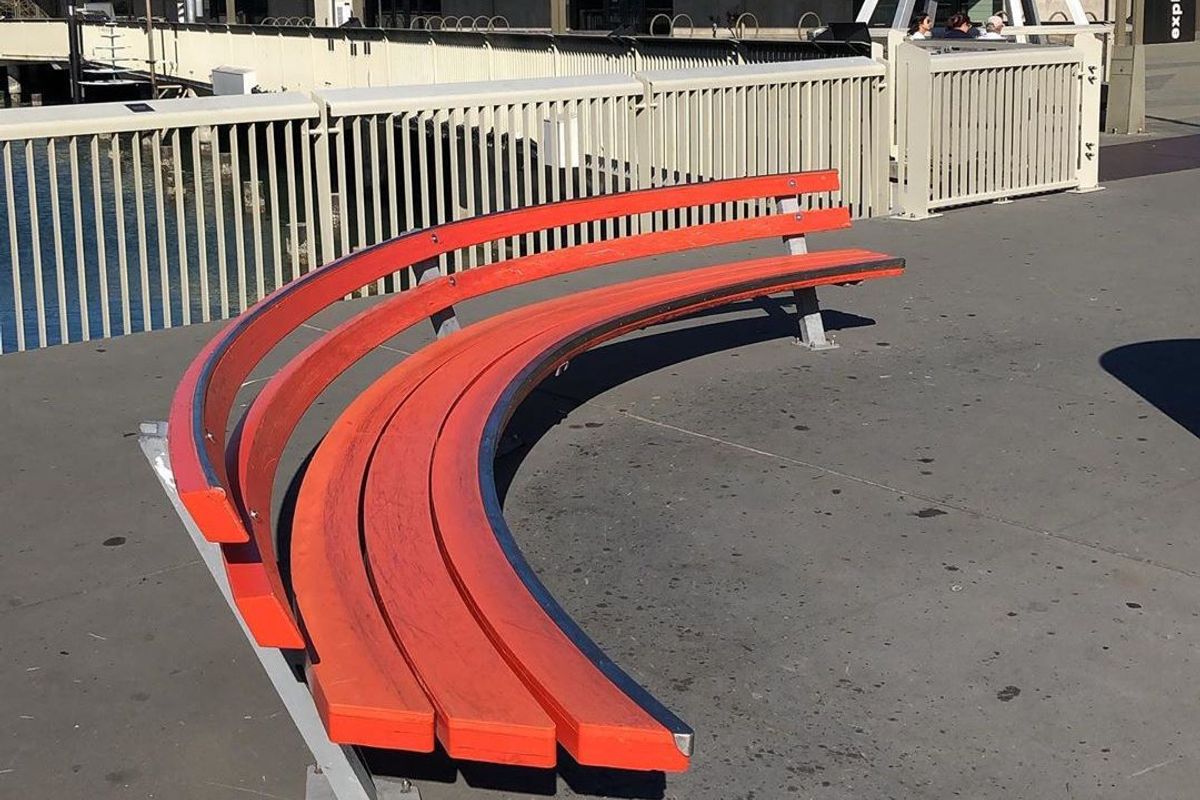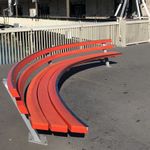 Videos (27)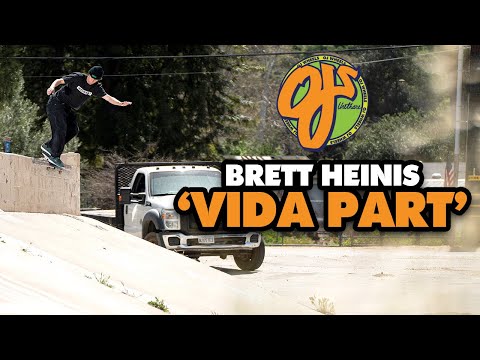 HEAVY Combos and a NBD... Brett Heinis 'VIDA' Part | OJ Wheels
From Texas to Long Beach, Brett Heinis delivers a heavy combination of technical wizardry from spot to spot. The curtains close with a NBD on the infamous Huntington Beach hubba. Keep an eye out for this dude... Filmed By: Nick Cunningham Israel Garcia Dave Hoang Blake Housenga Will McCarthy Charlie Simek Chris Varcadipane Edited By: Chris Varcadipane Thumbnail Image: Taylor Ballard Catch More Hype from the OJ Crew... Web: https://ojwheels.com/ Instagram: https://www.instagram.com/ojwheels/ Facebook: https://www.facebook.com/OjWheels YouTube: / ojwheels TikTok: https://www.tiktok.com/@ojwheels Our Emails Don't Suck, Sign up Below: https://bit.ly/SubAndFindOut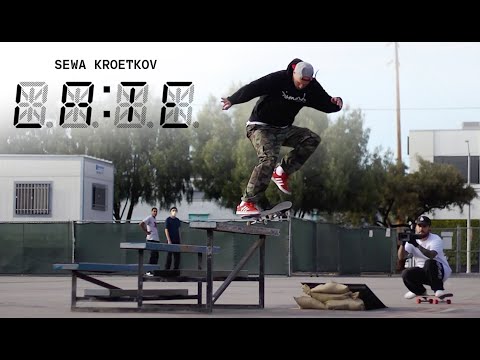 Sewa Kroetkov 'LATE' Part
The Berrics
• 10 months ago
Sewa Kroetkov's new video part might be 'Late' but it's not too late to buy his autographed 'Late' deck, now in The Canteen! Unless, of course, they're sold out… so maybe it WOULD be too late for you in that scenario. Don't procrastinate—shop in The Canteen now! https://canteen.theberrics.com/products/autographed-sewa-kroetkov-pro-deck-1?_pos=1&_sid=9fa899296&_ss=r Subscribe to The Berrics: http://bit.ly/TheBerricsYoutube The Berrics was founded by professional skateboarders Steve Berra and Eric Koston in December of 2007. With over 10,000 skateboarding videos under their belt, including Battle at The Berrics, Do A Kickflip and Life on Video, The Berrics is not only one of the most popular online platforms in skate culture but the one of the most famous skate spots in the world. Berra + Eric = Berrics. Daily Videos and More: http://theberrics.com Shop our Online Store: https://canteen.theberrics.com/ Follow The Berrics on Instagram: http://instagram.com/berrics Follow The Berrics on TikTok: https://www.tiktok.com/@berrics? Follow The Berrics on Facebook: http://fb.com/berrics Follow The Berrics on Twitter: http://twitter.com/berrics #Skateboarding #Berrics #TheBerrics #SkateboardingIsFun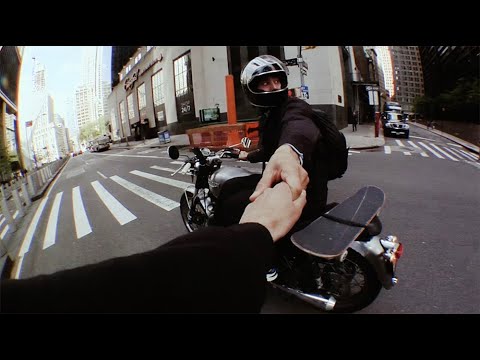 Marcello Campanello — Maxallure Part
Quartersnacks
• 10 months ago
Video by Diego Donival. Special thanks to Naquan Rollings, Dean Majd, Sean Cho, Jack Eddy, Zach Fuller & Miguel Caravantes. • https://maxallureskateboards.com • https://quartersnacks.com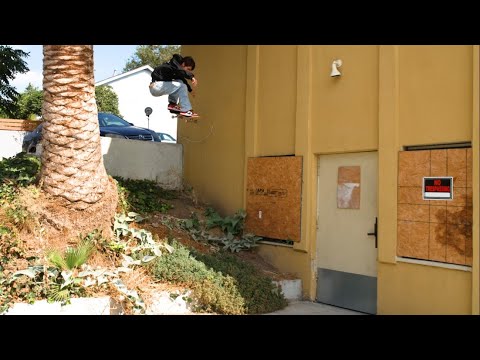 "4 LOVE" By Kevin Perez
I've always wanted to make a video with as many of my friends as possible. I had the opportunity to do so. Enjoy! Featuring : Yuto Horigome Robert Neal Lui Elliott Diego Najera Joshua Nishimiya Willie "454" Wilson Dashawn Jordan Ryan Carrell Nakel Smith Ish Cepeda Mike Wine Shay Sandiford Collin Slew Daniel Scales Theotis Beasley Patrick Cannon Patrick Zentgraf Denny Pham Bobby Bils Franky Villani Bailey Schreiner Trent McClung Tj Harris Pedro Munoz Jake Darwen Christian Dufrene JP Souza Daniel Lebron Danny Fuenzalida Hugo Corbin Yosef Ratleff Bubba Jackson Kaspar Van Lierop Carlos Ribeiro Tommy Fynn Marek Zaprazny Nikolai Piombo Terrill Jefferson Jafin Garvey Paul Rodriguez Shane Oneill Manny Santiago Jonny Hernandez Filmed & Edited By Kevin Perez ► SUBSCRIBE: https://www.youtube.com/c/Kevperezz ► INSTAGRAM: https://www.instagram.com/kevperez/ ► TIKTOK: https://www.tiktok.com/@kevperez_?lang=en ► TWITCH: https://www.twitch.tv/kevperezz ► 2ND CHANNEL https://www.youtube.com/channel/UCfYThxjCvz8lWlrsx1TZC2Q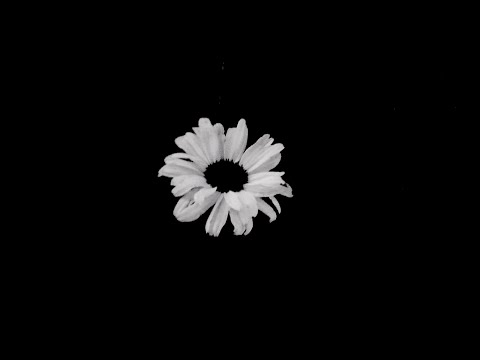 bluebird
bluebird featuring ezekiel goebel collin hyon brennen worth myles strampello chaz slater hannah tallman cooper qua and davin wynkoop filmed by issiah boughn additional filming by ryan lee shari white will morrow and bubs calmcorp will return shortly.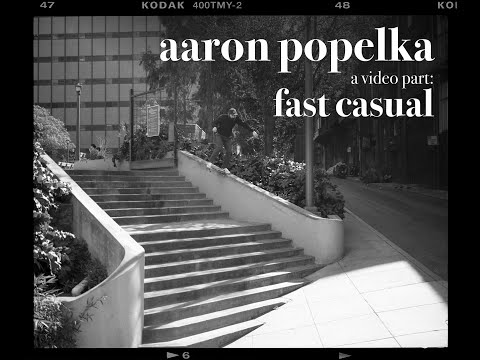 Aaron Popelka's "Fast Casual" Part - San Francisco, 2022
Aaron Popelka
• a year ago
Filmed and edited in 2021-2022. Featuring spots in: • San Francisco & Oakland, CA • Cleveland, Ohio • Denver, Colorado • Philadelphia, Pennsylvania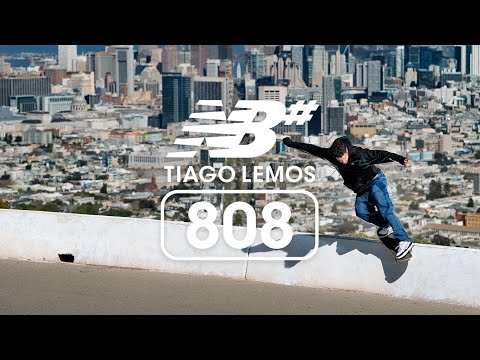 The 808 by Tiago Lemos - San Francisco
New Balance Numeric
• a year ago
Tiago Lemos takes his 2nd signature model, The 808, aboard, stopping at Embarcadero, Pier 7 and other iconic skate spots around San Francisco. The 808 by Tiago Lemos is the newest addition to the NB Numeric line. Tiago's 2nd signature model for New Balance features late-90's styling with modern NB technology. Full length ABZORB midsole, lace ghillies, Ndurance outsole and a layered upper are complimented by an exaggerated N branding, giving the 808 a unique look. Added additional features like the re-designed internal heel pod keep the foot locked in and secure, the 808 provides both comfort and durability, with Tiago's distinct aesthetics. Filmed & Edited by @Kyle Camarillo Music: "Born to Roll" by Masta Ace Subscribe for more Numeric! https://www.youtube.com/c/NBNumeric​​ Like New Balance Numeric on Facebook: https://www.facebook.com/NBNumeric​​ Follow New Balance Numeric on Instagram: https://www.instagram.com/nbnumeric/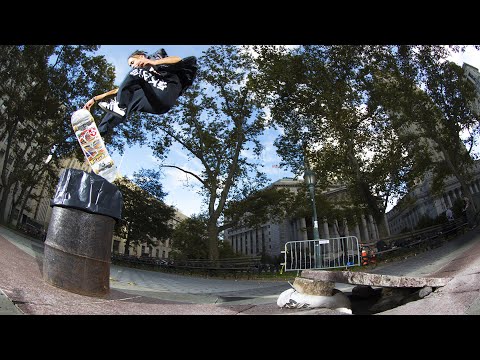 Shay Sandiford's "Mixed Emotions" Part
ThrasherMagazine
• a year ago
Shay comes correct with surgeon-like precision and a handful of flip outs you've never dreamed of. Keep up with Thrasher Magazine here: http://www.thrashermagazine.com http://www.facebook.com/thrashermagazine http://www.instagram.com/thrashermag http://www.twitter.com/thrashermag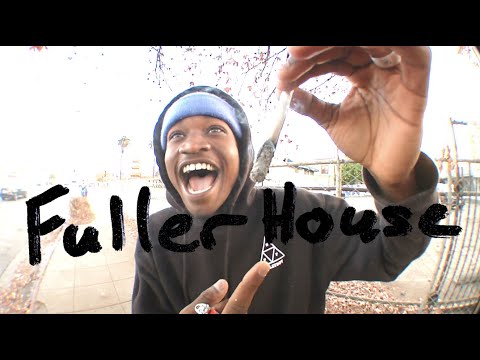 FULLER HOUSE
Zach Fuller
• 2 years ago
Featuring: Brock Kono Isaiah Davis Blake Norris Rico Kruz Tory Hereford Robby Bootes Joel Misner Shane Rogers Even Martinez Filmed & Edited by Zach Fuller Additional Filming by Ryan Garshell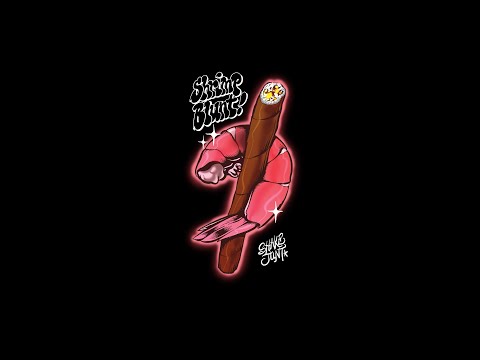 Shake Junt & Hijinx Net Present "SHRIMP BLUNT"
The new Shake Junt SHRIMP BLUNT video premiers March 17 at 8pm PT exclusively on Hijinx Net. Join this channel to get access to perks: https://www.youtube.com/channel/UC8X6lWtSILREl2qV96fohTA/join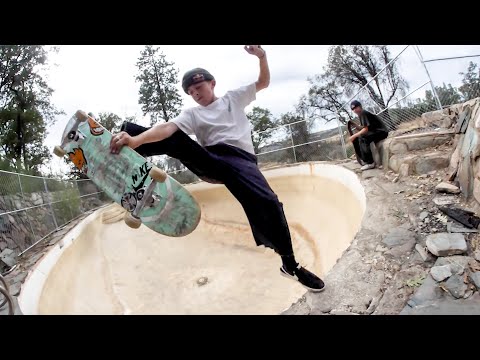 Gavin Bottger's "Scuddle" Part
ThrasherMagazine
• 2 years ago
He might be young, but Gavin handles the City's hills and carves up pools like a lifer. Age don't mean nuthin'. Keep up with Thrasher Magazine here: http://www.thrashermagazine.com http://www.facebook.com/thrashermagazine http://www.instagram.com/thrashermag http://www.twitter.com/thrashermag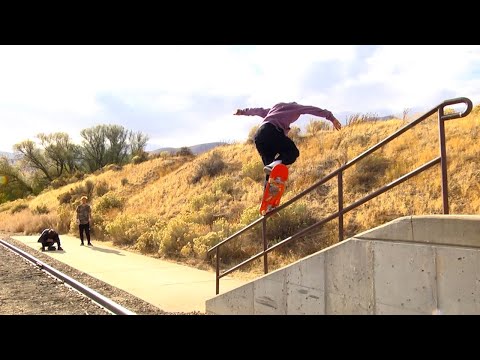 Shylio Sweat's, "Better Late Than Never" Part
Patrick Ring
• 2 years ago
Shylio Sweat's newest street part featuring many local SLC spots. This dude gets down, period. Panasonic hvx200a/xtreme Panasonic AC160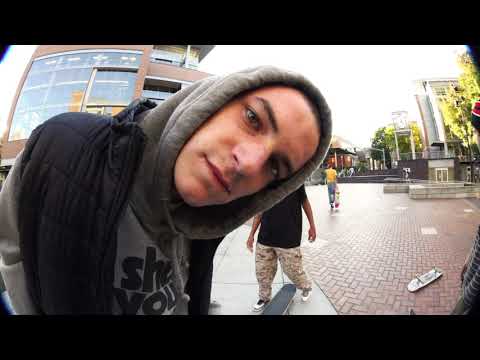 "Skate Juice 3" by Brent Hyden
SKATE JUICE
• 2 years ago
"Skate Juice 3" featuring Brennan Scott, Max McLaughlin, Hugo Lagunas, Ace Pelka, Spencer Semien, Isaac Santana, John Herrera, Dani Torres, Brian Hastings, Gabe Gasanov, Skyler King, Crusty, Jakey Sparkle & more. Filmed by Brent Hyden Edited by Brent Hyden & Hugo Lagunas Art by: Dani Torres Additional Filming: Michael Bell, Hugo Lagunas, Tailor McKay, Shane Darnell, Alex Saxon, Crescencio Fajardo, Grant Thomas, Tyler Marshall-Youd, Kevin Marquez, Steven Page, Cody Smith, Shonn Oquendo, Natalie Guttierez, Tim Vasquez, Menelik Martule, Spencer Semien. Online Shop: https://skatejuice.bigcartel.com 0:00 Start 2:10 Brennan Scott 6:53 Max McLaughlin 11:48 Hugo Lagunas 15:22 Gabe Gasanov 17:55 Ace Pelka 22:45 Spencer Semien 30:19 John Manley, Dyno, Adrian Ortega, Caleb Smith 33:33 Dani Torres 38:00 Friends 42:22 Skyler King 43:29 Brian Hastings 47:04 John Herrera 49:18 Isaac Santana 54:06 Crusty 1:00:09 Jakey Sparkle 1:03:58 Credits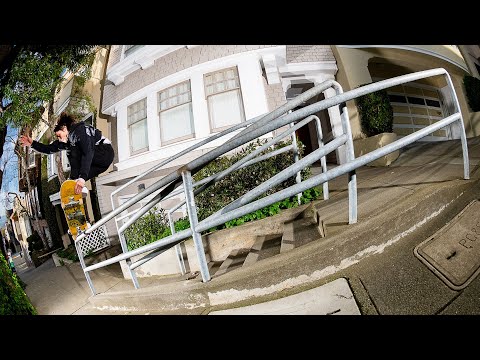 Kallen Matlock's "Stop Playin' " Part
ThrasherMagazine
• 2 years ago
Kallen makes some of the hardest grinds look like childsplay with his proper pinch. Hold on til' the last lock in. Keep up with Thrasher Magazine here: http://www.thrashermagazine.com http://www.facebook.com/thrashermagazine http://www.instagram.com/thrashermag http://www.twitter.com/thrashermag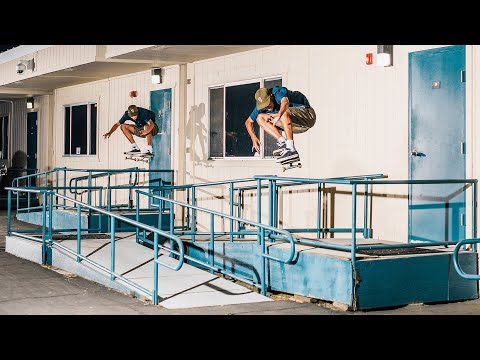 Louie Lopez - Worldly Goods - Volcom Skate
To celebrate the release of his collection, Louie Lopez split a week between San Francisco and Sacramento with a handpicked crew of longtime Volcom teammates; Alec Majerus, Collin Provost and Simon Bannerot. After a cool few days of stacking clips in San Francisco, they braved the 100+ Nor-Cal summer heat and proceeded inland to Sacramento. Enjoy the crews fruits of labor and check out the Louie Lopez Collection and more at https://vol.cm/louie ! Featuring: Louie Lopez Alec Majerus Collin Provost Simon Bannerot Amos Wilton Filmed by Ryan Lee Taylor Phillips Seth Huot Edit by Seth Huot Music - "Afro Golden Line" by Amir Bresler "From The Tree (Free Robots Remix)" by Buttering Trio "Jet Cool" by Scone Cash Players "Stuffed Animal Wall" by Single Frame "Spacers Breaking Plates" by Graffiti Trials Music Supervision by Kurt Midness Title Creative by Mike Aho Photography by Daniel Cabral Special thanks to Ryan Garshell Ewan Bowman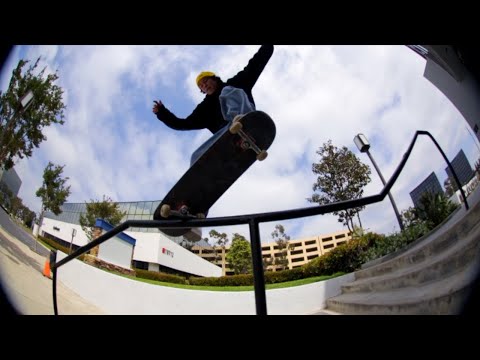 SONDER (Full Video)
bubbajacksn
• 2 years ago
sonder n. the realization that each random passerby is living a life as vivid and complex as your own Intro: 0:00 Jack Springer (Bubba): 3:24 Devin Brennan/Alan Rodriguez/Chad Martinez: 7:34 Eamon Samojla (Boof)/Cole Hosman: 12:08 Homies: 15:43 Evon Martinez/Blake Norris: 22:00 Credits: 31:40 FILMED AND EDITED BY: Jack Springer ADDITIONAL FILMING BY: Alan Rodriguez Justin Ladner Orion Garza Tyler Harris Brent Hyden Michael Bell Will Riemer Tyler Marshall-Youd Ryan Miller STARRING (IN ORDER OF APPEARANCE): Jack Springer (Bubba) Devin Brennan Alan Rodriguez Chad Martinez Eamon Samojla (Boof) Cole Hosman Evon Martinez CO-STARRING (IN ORDER OF APPEARANCE): Blake Norris Tyler Harris Justin Ladner Camp Schillereff Sid Munoz Orion Garza Brayden Medina Cayman Zack Jed Richardson Brian Perkins Kellen Perry Jimmy Cascio AJ Jendrasek Ben Sauer Dominic Moore Dylon Blackledge Vinnie Hacker Austin Heilman Becker Dunn Bradden Schemel Aziel Topete Destin Watts SOUNDTRACK: Hummer Smashing Pumpkins 2 Late The Cure Take da Charge Project Pat I THINK Tyler, The Creator Both Sides (feat. Shoreline Mafia) Shordie Shordie Dreams, Fairytales, Fantasies (feat. Brent Faiyaz & Salaam Remi) A$AP Ferg Zorba's Dance Giorgos Zampetas Honey Mariah Carey In The Garage Weezer If You Leave Orchestral Manoeuvres In the Dark SPECIAL THANKS: Adidas Alan Rodriguez Ben Sauer Blake Norris Boof Bubba Chad Martinez Chad Tim Tim Cole Hosman Converse Cons Devin Brennan Disorder Skateboards Dominic Moore Garage Skateshop Evon Martinez Justin Ladner Liza Grey Karl Watson Matt Larsen Maxallure Skateboards Moms & Dads New Balance Numeric Orion Garza Old World Village Richard Parry Scott Mackey Sierra Cannon Skyler Fancy Still Skateboards Tik Tok ;) Tom Almeida Tyler Harris Vinnie Hacker Will Riemer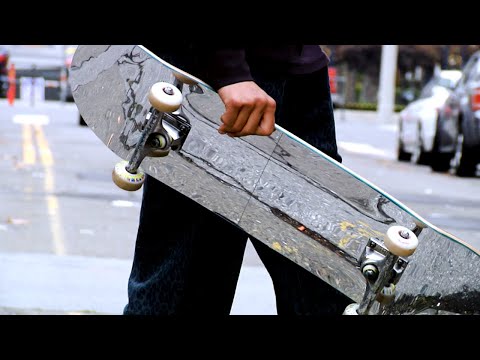 HAVUARE
http://havuare.com @havuare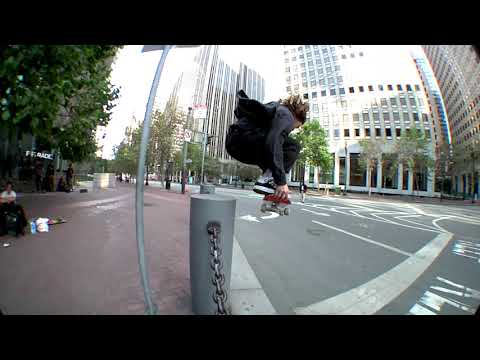 BAKER SF
BAKER SKATEBOARDS
• 2 years ago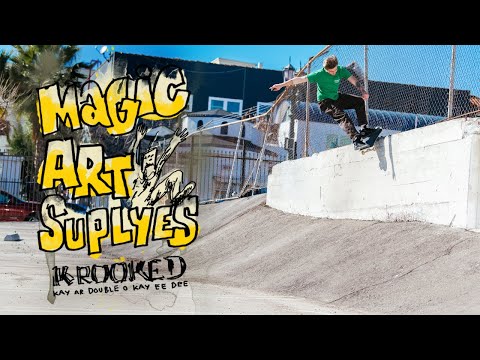 Krooked's "Magic Art Supplies" Video
ThrasherMagazine
• 2 years ago
Krooked's young bucks take the reins with Cernicky attacking The City's walls and hills and McNeely crushing the cuts of VA and LA. Manderson makes another classy addition to the skate canon with his immaculate closing part. Keep up with Thrasher Magazine here: http://www.thrashermagazine.com http://www.facebook.com/thrashermagazine http://www.instagram.com/thrashermag http://www.twitter.com/thrashermag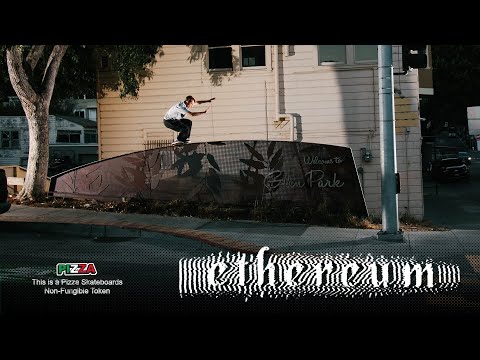 Pizza Skateboards "Ethereum" Full Length Video
ThrasherMagazine
• 3 years ago
Ducky sets his most destructive path to date while Rahim, Vincent and crew emerge as some of the heaviest hitters in the game. No fake crypto hype here. Keep up with Thrasher Magazine here: http://www.thrashermagazine.com http://www.facebook.com/thrashermagazine http://www.instagram.com/thrashermag http://www.twitter.com/thrashermag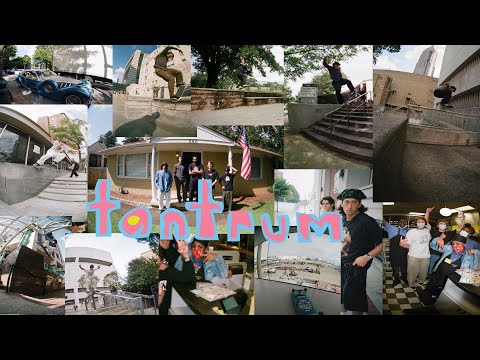 Tantrum Skateboards' "Promo" Video
ThrasherMagazine
• 3 years ago
Mixing high-speed hits and dangerous hippie jumps, this endlessly creative crew comes correct from LA to The Bay. Keep up with Thrasher Magazine here: http://www.thrashermagazine.com http://www.facebook.com/thrashermagazine http://www.instagram.com/thrashermag http://www.twitter.com/thrashermag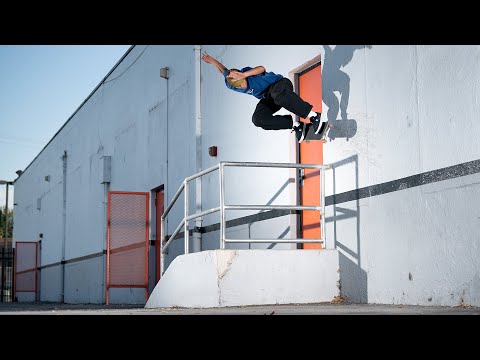 Converse Cons' "Seize the Seconds" Video
ThrasherMagazine
• 3 years ago
Alexis Sablone opens the floodgates for a full-scale attack from the Cons crew, culminating with a climactic closing push from Louie Lopez. Keep up with Thrasher Magazine here: http://www.thrashermagazine.com http://www.facebook.com/thrashermagazine http://www.instagram.com/thrashermag http://www.twitter.com/thrashermag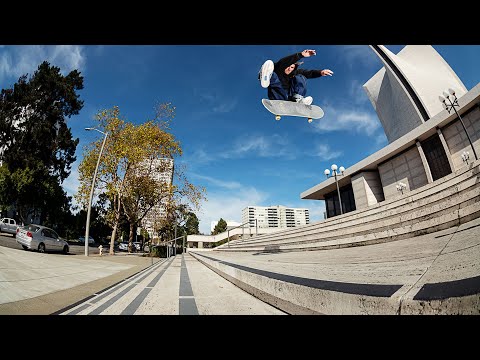 "Flora" Episode 1
ThrasherMagazine
• 4 years ago
Justin's Albert's new series combines smooth lines with heavy NBDs, anchored by the Bay Area's new blood. Jonathan Perez, Lil Dre, and crew show up in a big way while Dilo closes the curtains with a monumental switch flip. This is the start of something special. Keep up with Thrasher Magazine here: http://www.thrashermagazine.com http://www.facebook.com/thrashermagazine http://www.instagram.com/thrashermag http://www.twitter.com/thrashermag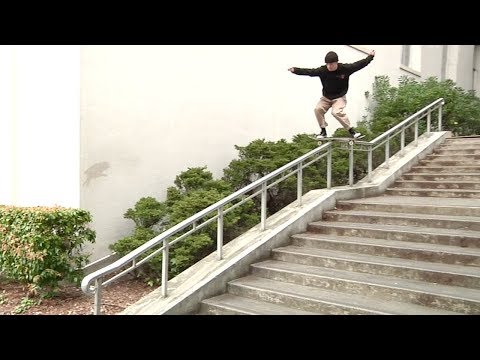 Blake Norris' "Wicked Child" Part
ThrasherMagazine
• 4 years ago
Vegas native Blake Norris has been terrorizing the streets of the Bay for a few years and it culminates with this wild ender at the Cardiel ledge. Twisted! Keep up with Thrasher Magazine here: http://www.thrashermagazine.com http://www.facebook.com/thrashermagazine http://www.instagram.com/thrashermag http://www.twitter.com/thrashermag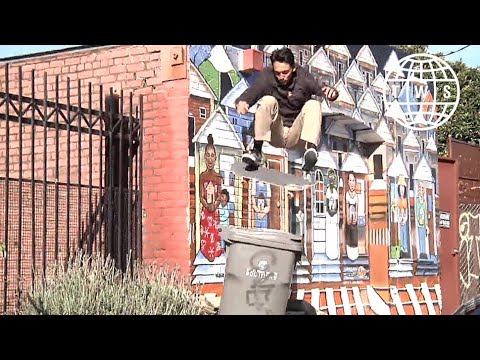 James Gaehner, Eventually Part
Transworld Skateboarding
• 4 years ago
Our dude from SD is doing it big up in The Bay. Trevern Hatfield has a great new video called Eventually and James Gaehner starts it all off. CNN, Channel Ten! What, what! Subscribe to TransWorld's YouTube: http://twskate.co/gz8nsr Follow TWS for the latest: Daily videos, photos and more: http://skateboarding.transworld.net/ Like TransWorld SKATEboarding on Facebook: https://www.facebook.com/TransWorldSkate Follow TransWorldSKATE on Instagram: https://instagram.com/transworldskate/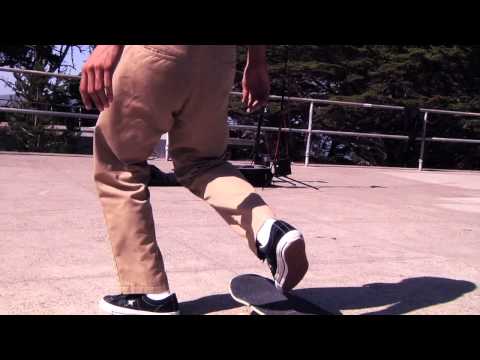 SICKNESS
william strobeck
• 8 years ago
A video by William Strobeck for Supreme/Thrasher San Francisco Trip. (additional filming Benny Magliano) SICKNESS...2015©williamstrobeck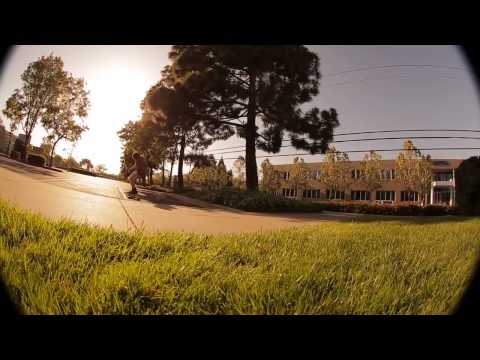 "Beautiful Moment" Full Video
ThrasherMagazine
• 9 years ago
The Bay Area skate scene is more alive than ever, as evidenced here in the full-length video "Beautiful Moment" by local lensman Dayman Torelli. Keep up with Thrasher Magazine here: http://www.thrashermagazine.com http://www.facebook.com/thrashermagazine http://www.instagram.com/thrashermag http://www.twitter.com/thrashermag