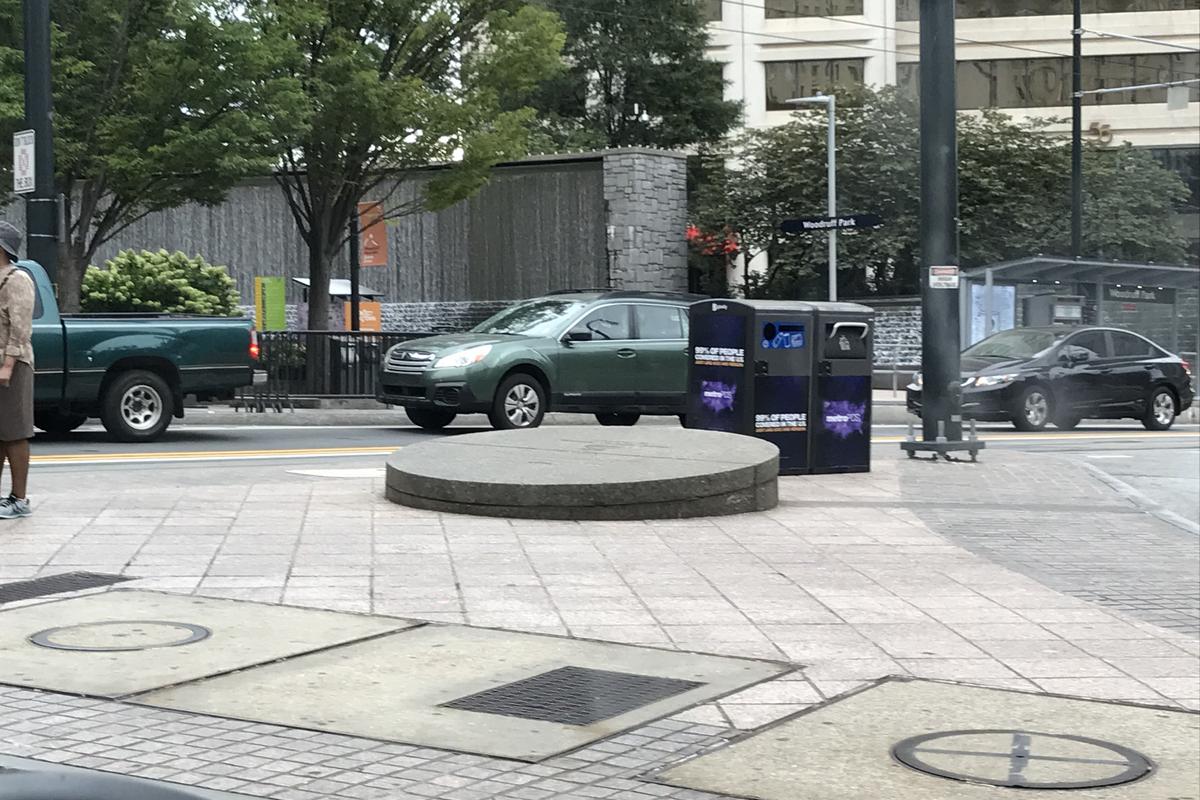 Bust Level:
Go Nighttime Only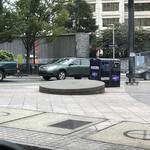 Videos (25)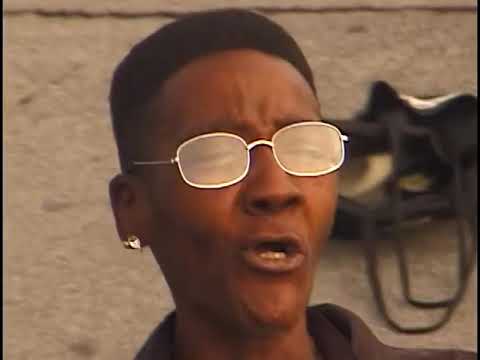 Jordan Lucas and Travis Glover/Anthony Dodaro 3ChipMafia
Martin Baird
• 3 years ago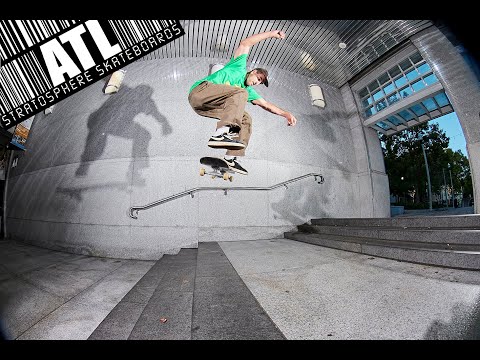 Stratosphere Skateboards "Club Strat" Full Length
Filmed from 2017-2020 CLUB STRAT FILMED AND EDITED BY MAX YODER ART DEPARTMENT CARTER GUTHRIE JASON GUTHRIE RICH ARBITELL ADDITIONAL FILMING ANT TRAVIS JOHN MANFREDI THOMAS TAYLOR TRAVIS GLOVER PAT MCLAIN JUSTIN BROCK DAVID CLARK ADAM ROBO GRANT TAYLOR ELI AWBREY RYE BERES TJ GASKILL RICHARD VINEGAR LOGAN PARSLEY BIRA CANAAN HERNANDEZ TOM CARTER JOHNATHON FLECHAS MIKE GREEN RICHARD QUINTERO RASPA TYLER CICHY MACK SCHARFF DAVID MORICO MIKE SWETT ROHUM DILEY DANIEL POLICELLI TIM FULTON KEI TSURUTA SON TRAN LANDON GIBSON JOURDYNN SHERMAN SEMMES WATSON DJ FARI CHRIS GREGSON SKATERS FEATURED IN ORDER OF APPEARANCE PAT MCLAIN NYREE MORRISON TYREEK MORRISON DAVIS EMORY AKOBI WILLIAMS SAM BUXTON JUSTIN BROCK HARRY CALACIO KURTIS KROCKER DOWN HOME ALF ELDER BEN KILMARX JUDAH BUBES YOSEF BUBES ELLIAS KITT ZACHARIAH KITT TYLER PACHECO JOHN ALDEN SEMMES WATSON JAKE ANDERSON SCOTT POUNCY JEREMIAH BABB MARLON GARCIA PEDRO DELFINO DAVID MORICO ROWAN ZORILLA RAVEN TERSHY CODY CHAPMAN SIMON BANNEROT RANEY BERES ISHOD WAIR NICK HOGAN SANTI MENENDEZ NICK MINUTELLI BRENDAN LAGNA CARTER GUTHRIE MAX KRUZEL COLLIN PROVOST JAIRUS BROWN JUSTIN HEARN VINCENT ALVAREZ DEE OSTRANDER MIKE SWETT ANDREW EDGE KYLE WALKER DAVE ALLEN MATT JORDAN BONESAW GRAHAM BICKERSTAFF DAVID LAMB TROY COBUCCI JARED MCKNICKEL JIMMY O'BRIEN SHAWN COFFMAN GRAEM KINSELLA JOSH VILES JED DAVIS KAMAL STODDARD JASON GUTHRIE PHIL STRICKLE PEYTON BARTLETT SEAN STOCKTON TRAVIS GLOVER ZEKE LOGAN DAVID CLARK RYAN CLARK GRANT TAYLOR THOMAS TAYLOR KEVIN BRADLEY DAN PLUNKETT THANK YOU THRASHER MAGAZINE DLXSF MONSTER NIKE SB INDEPENDENT TRUCKS PS STIX SOUTH CENTRAL VELOCITY PRINTING EL MYR OUR CUSTOMERS OUR FAMILY SUPPORT YOUR LOCAL SKATESHOP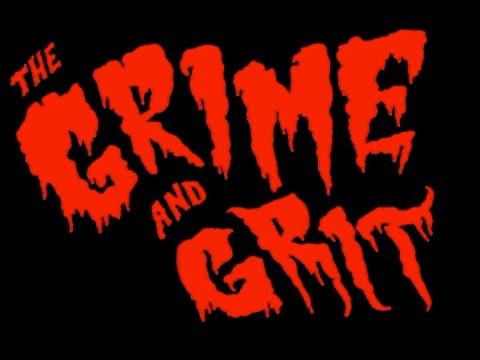 The Grime and Grit
Scott Wagoner
• 4 years ago
2009 Skate video from Atlanta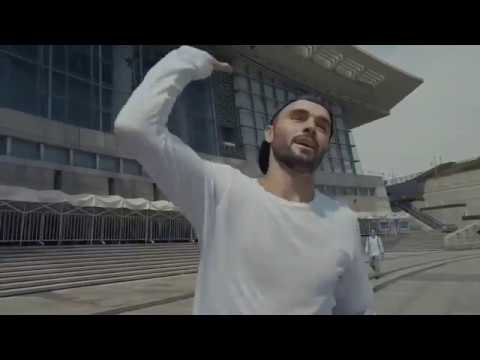 Full Video: Etnies Album - Chris Joslin, Trevor McClung, Ryan Sheckler
Tomas Ibaceta
• 4 years ago
Trevor McClung 2:22 Silvester "Doogie" Eduardo 9:54 Matt Berger 12:54 Nick Garcia 17:35 Jamie Tancowny 21:15 Koichiro Uehara 24:57 Ryan Sheckler & David Reyes 26:18 Willow 31:08 Ryan Lay 34:25 Barney Page 38:08 Aidan Campbell 45:42 Chris Joslin 50:30 Enjoy this video in HD, live skateboarding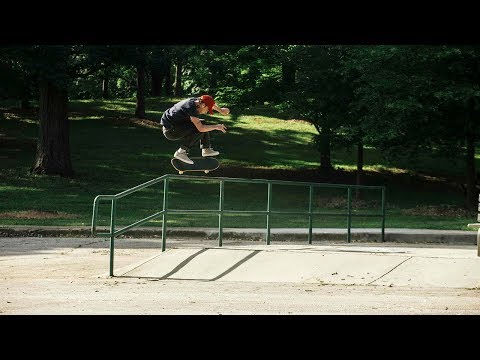 HUF ATL
HUF WORLDWIDE
• 4 years ago
The boys head to ATL for a little Southern hospitality. Featuring Brad Cromer, Tyler Bledsoe, Josh Matthews, Dan Plunkett, Salomon Cardenas and Justin Drysen. Video by Tyler Smolinski. Shop the Fall '19 collection at https://www.hufworldwide.com/huf_en_us/fall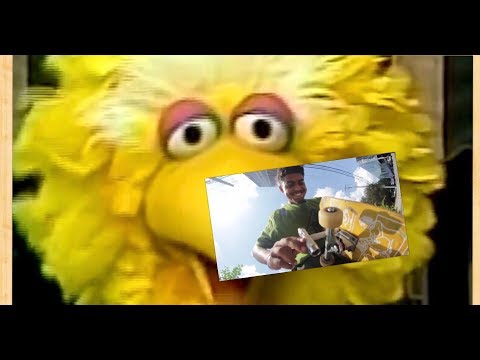 Sesame: Big Bird
Christian Hanna
• 4 years ago
True Atlanta Skateboarding. WOP!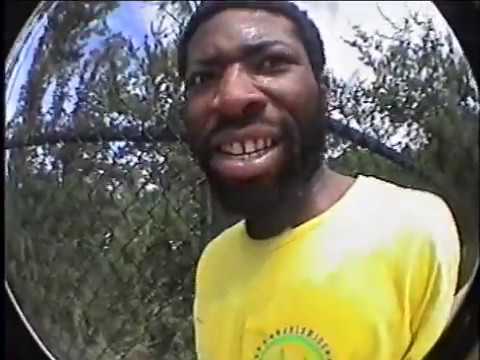 Bender Video Zine
Bender Hardware
• 5 years ago
2018 FULL LENGTH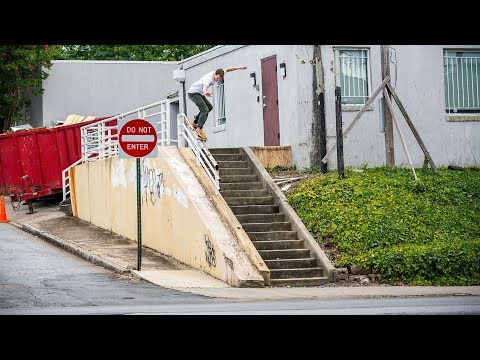 Nike SB | Grant Taylor | Bruised Peach
nikeskateboarding
• 5 years ago
GT for GA. Grant charges in his latest Blazer, the "Bruised Peach", a nod to his southern roots. Like a good hipper, the "Bruised Peach" Swoosh wears away revealing a deep purple underneath the more they're worn in. "The 'Bruised Peach' is spot on. It's got an even better look once worn and torn, beat up and bruised." -- Grant Taylor Out now in local skate shops and available on NikeSB.com Saturday, October 6. More from Nike Skateboarding Official website: http://gonike.me/sb-homepage Instagram: https://www.instagram.com/nikesb Twitter: https://twitter.com/nikesb Facebook: https://www.facebook.com/NikeSkateboarding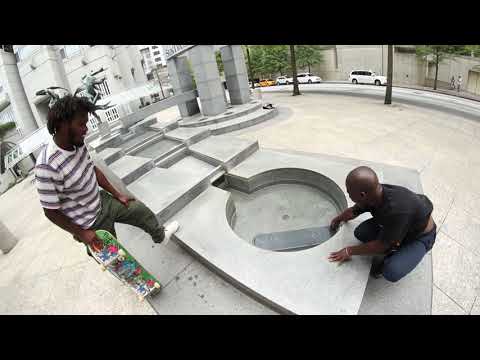 Authentic
Christophe Pettipas-Friedrich
• 5 years ago
Featuring: Tyreek Morrison Nyree Morrison Judah Bubes Anthony Williams Christophe Pettipas-Friedrich Karim Callender Akobi Williams Ethan Cobb Jordan Miles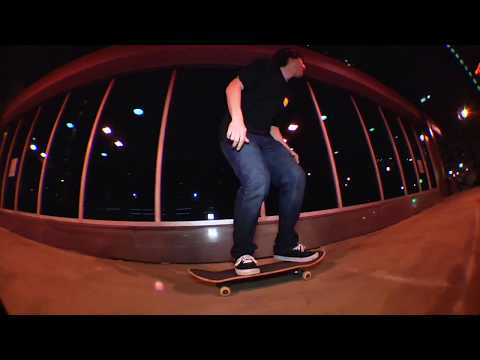 Mikey Lopez "REROUTED" Part
Matt Conrod
• 6 years ago
Film by Matt Conrod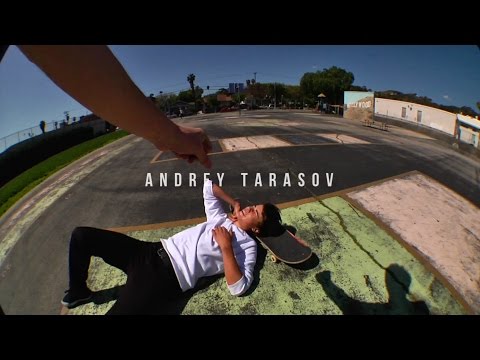 Andrey Tarasov "REROUTED" Part
Matt Conrod
• 7 years ago
Andrey Tarasov Video part from "REROUTED" A film by Matt Conrod Copyright Disclaimer Under Section 107 of the Copyright Act 1976, allowance is made for "fair use" for purposes such as criticism, comment, news reporting, teaching, scholarship, and research. Fair use is a use permitted by copyright statute that might otherwise be infringing. Non-profit, educational or personal use tips the balance in favor of fair use.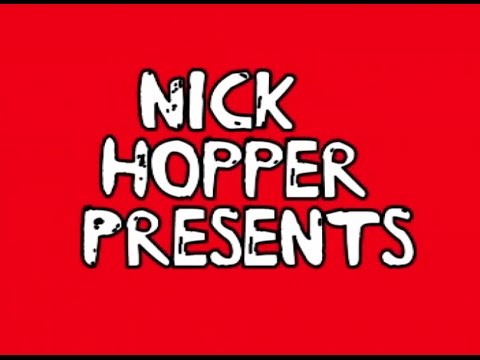 Sleepwalking (2009) Full video.
Nick Hopper
• 7 years ago
My video Sleepwalking premiered 8 years ago this month at the now deceased Woodward Skatepark in Lawrenceville, GA. It took 8 years to finally upload it to the 'tube. Enjoy it! Full Parts: Patrick Palmer Drew Lambertson/David Karbowski/Jeremy Wheeler Robbie Donaldson Austin Sneed Mckenzie Goff Daniel Murgueitio Stephan Broyles and Tony Yeap Featuring: Travis Glover, Andrew Edge, Sam Gribbon, Dominick Hoffman, Scott Chalfant, Josh Butler, Josh Nation, Garrett Bauman, Matt Cullen, Ant Mo, Ben Hayes, Ross Lanning, Nick Paolucci, Brendan O'Neill, Anthony Dodardo, Jordan Smith, Justin Flinkfelt, Matt Owens, Micah Freeman, Marcelo Pancote, Justin Diamond, Brad Griffeth and Jordan Lucas. Filmed by: Nick Hopper, Robbie Donaldson, Austin Sneed, Martin Baird and Mike Hogan Edited by: Nick Hopper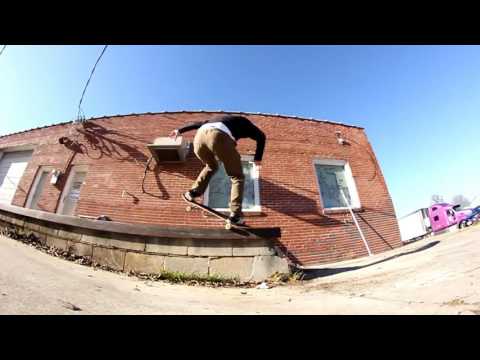 The Gucci Tapes Vol. 3
Benjamin Zimmerman
• 7 years ago
James Burton, Riley Shaw appearance, Matt Bryan, Nick Borlie, Mikey Lopez, Matt Conrod, Jeremiah Key, Brandon S., Fletcher Renegar, Ben Zimmerman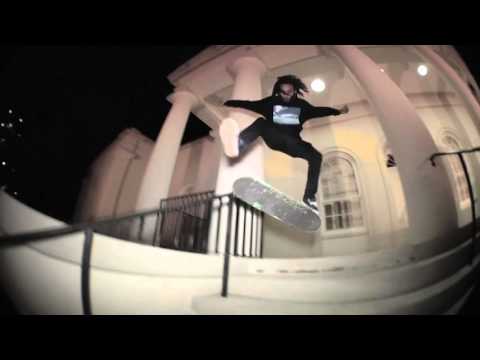 Fly Me To The A
Christophe Pettipas-Friedrich
• 8 years ago
Fly Me To The A Filmed & Edited by: Christophe Pettipas-Friedrich Additional Filming: Matt Conrod Tyler Hovde Skaters: Yosef/Blamos Bubes Akobi Williams Kallen Matlock Ellias Kitt Judah Bubes Ian Awbrey Oliver Cobb Troy Cobucci Andrey Tarasov Anthony Williams Dylan Stuckman Ethan Cobb Christophe Pettipas-Friedrich Nyree Morrison Shaughn Duty Davis Emory Boardslide homie Music: Idlewild Intro - Outkast Fly Me To The Moon - Frank Sinatra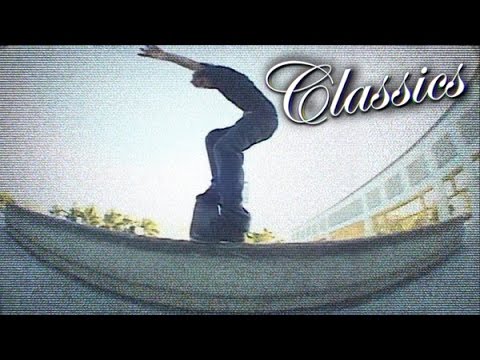 Classics: PJ Ladd's "Wonderful, Horrible, Life" part
ThrasherMagazine
• 9 years ago
It's hard to describe the impact that this part had in 2002. PJ's board control and style were epic and he helped elevate ledge skating to a true art form. Manny Santiago introduces a classic part from the Coliseum vid. Keep up with Thrasher Magazine here: http://www.thrashermagazine.com http://www.facebook.com/thrashermagazine http://www.instagram.com/thrashermag http://www.twitter.com/thrashermag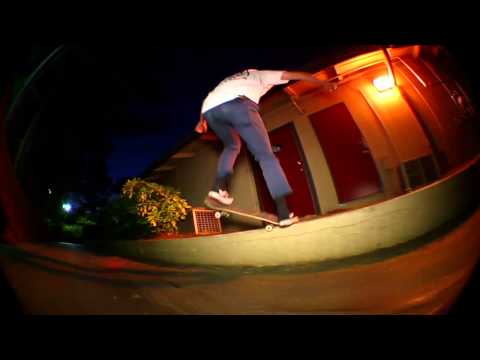 The Graveyard Shift
Matt Conrod
• 9 years ago
Andrew Meinders & Noah Chee-How Night Part. Filmed and Edited by Matt Conrod Panasonic HMC150/Canon EOS 7D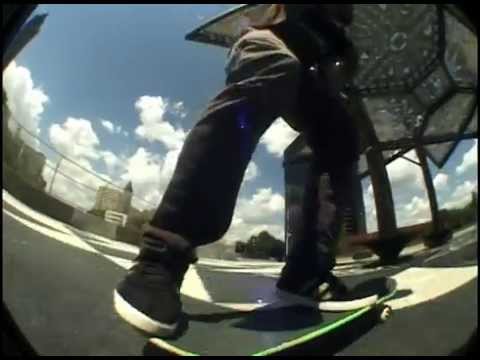 Brian Jacobs | Southern Death
Shreddy Murphie
• 10 years ago
Straight outta the ATL!!!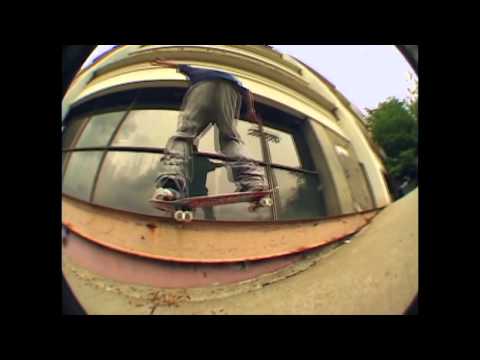 Twin Devils - Part 2: the ATL Twins NEW FOOTAGE, skateboarding (2013)
Color Magazine
• 10 years ago
Back at the tattoo studio, The ATL Twins show more photos from their time partying in Vancouver and display their skateboarding skills, sharing their newest clips along with a surprisingly vast knowledge of Canadian skateboard history—proving they definitely can back up their words. Get the full Tattered Ten interview in Color Magazine 11.2 http://www.colormagazine.ca/store/product/110/color-112 Watch Part 1 http://www.colormagazine.ca/videos/post/4880/twin-devils---part-1
VHS Tape - Kenny Mohr, Mike Gray, Brenten Riley & Matt Fink
MattSwinsky
• 12 years ago
Filmed and Edited by Matt Swinsky & Matt Creasy Kenny Mohr, Mike Gray, Brenten Riley and Matt Fink's part in "VHS Tape" Watch the whole video here: http://thevhstape.tumblr.com Watch it here if music gets taken down (http://vimeo.com/29801269)
VHS Tape - Aaron Brown, Brian Berding & Nick Hogan
MattSwinsky
• 12 years ago
Filmed and Edited by Matt Swinsky & Matt Creasy Aaron Brown, Brian Berding and Nick Hogan's part in "VHS Tape" Watch the whole video here: http://thevhstape.tumblr.com Watch it here if music gets taken down (http://vimeo.com/29800008)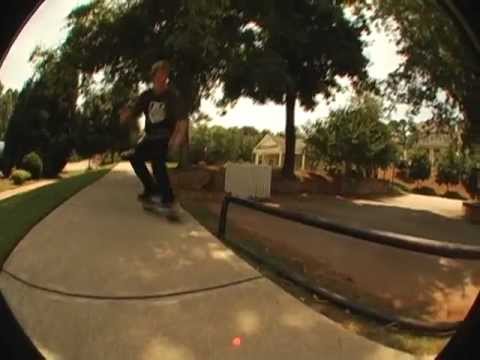 Andrew Edge from The Streebo
TheStreebo
• 12 years ago
Edited by Austin Sneed.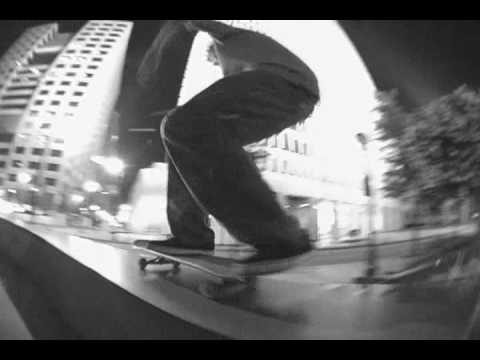 3 in the morning
LoveTheLens
• 13 years ago
Late night cruising. Mikey Debaeke.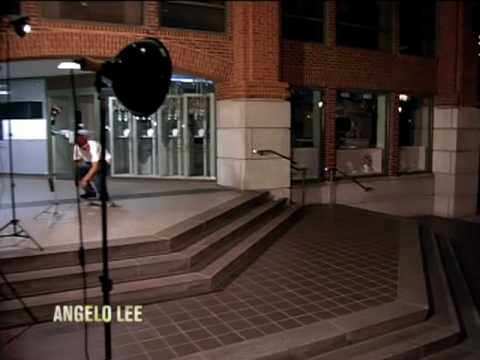 Nike Skateboarding: David Clark and Justin Brock
TheSkatereel
• 14 years ago
Old footy of David Clark and Justin Brock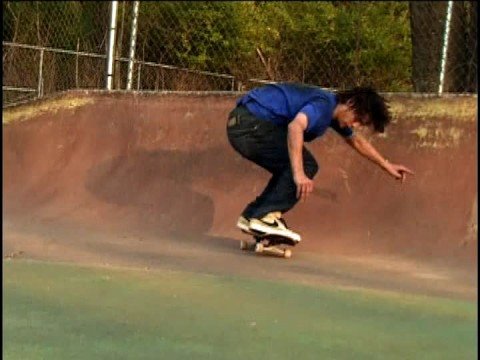 Nike SB "Nothing But The Truth" Southeast Montage
Rees Milikin
• 15 years ago
Nike SB "Nothing But The Truth" Bonus Southeast Montage featuring: Justin Brock and David Clark