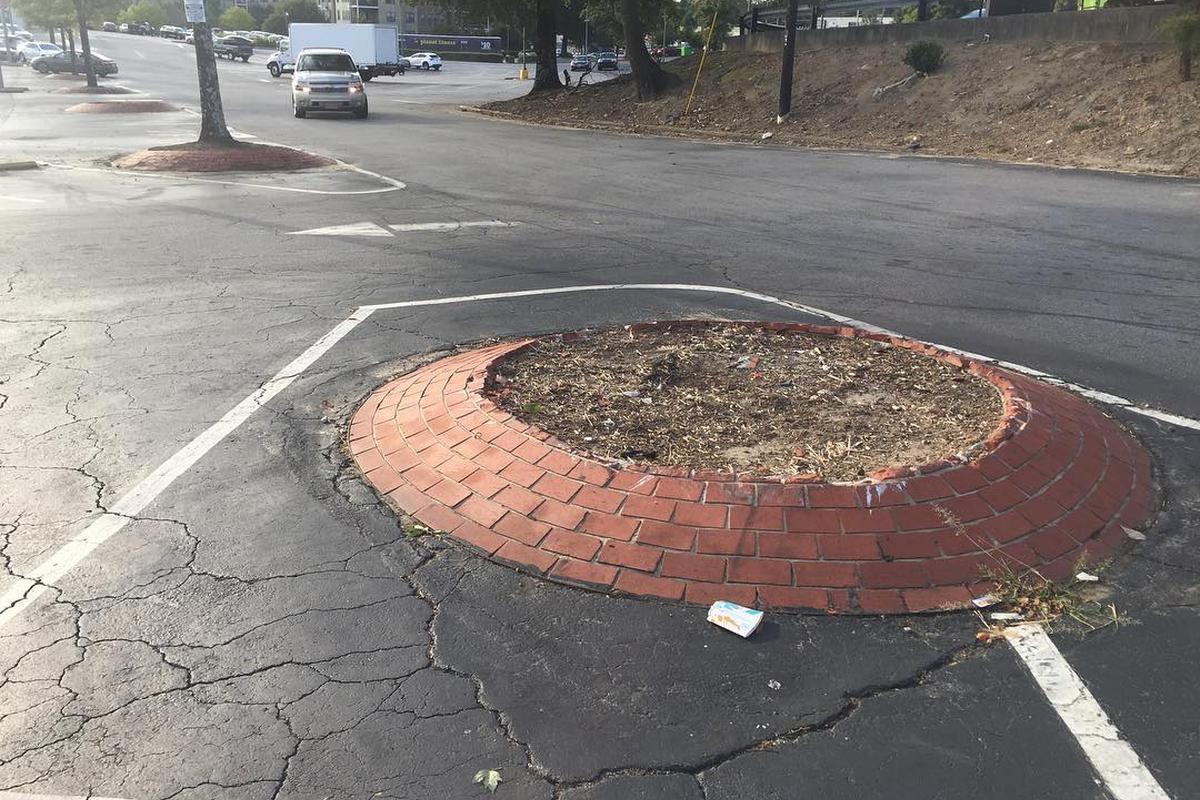 Bust Level:
Nighttime Only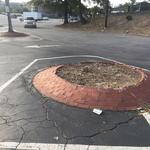 Videos (20)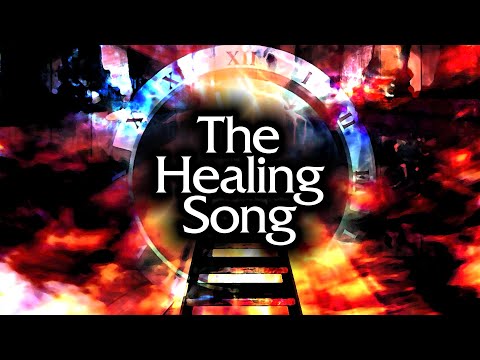 The Healing Song
widdip
• a month ago
Widdip Gaiden R.I.P. Bell @widdipatlanta www.widdip.com Feat. Victor Gonzalez, Shane Farber, Garrett Haschke, Sky Wolf, Ichi Yamada, John Morrissey, Khamal Sanders, David Godbey, Max Palmer, Felipe Bartolome, Hugo Boserup, Franco, Terrell Dunnings, Jake Vezeau, Preston Carey, Lucas Jackson, Hal Scarborough, Logan Knapp, Grayson Miller, Austin Sneed & Juan Virues Film & Edit by Grayson Miller Additional filming by Nick Holtz, Jonah Hawkins, James Cruickshank, Ryan Lee, Matt Conrod, Shane Farber, & Jake Vezeau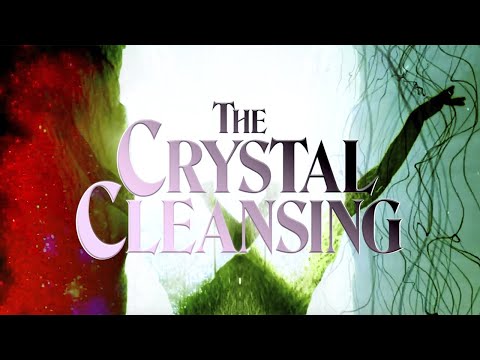 'The Crystal Cleansing' by Widdip
widdip
• 10 months ago
UN-MUTED VERSION: https://www.thrashermagazine.com/articles/videos/widdip-s-the-crystal-cleansing-video/ *disclaimer* - nick and the 2nd to last song are muted ;( go to thrasher link above to hear the pure edit The 5th full-length by Widdip Featuring: Shane Farber, Garrett Haschke, Victor Gonzalez, Nick Hagley, Noah Chee-How, John Morrissey, Preston Carey, Lucas Jackson, Sky Wolf, David Godbey, Terrell Dunnings, Khamal Sanders, Grayson Miller, Jake Vezeau, Nick Hogan, Tyreek Morrison, Ellias Kitt, Matt Suwalski, Nigel Hart, Chris Milic, Cyrus Bennett, Hugo Boserup, Justin Brock, & Alex Olson 0:00 Intro/Garrett Haschke & Shane Farber 6:11 Khamal Sanders, David Godbey, & Terrell Dunnings 8:25 Victor Gonzalez 12:45 Lucas Jackson 14:05 Night time, Right time 15:48 Sacred Grounds 18:44 Nick Hagley 21:36 John Morrissey 25:45 Grayson Miller 27:18 Sky Wolf 28:31 Jake Vezeau 30:35 Noah Chee-How 31:42 Preston Carey 34:00 Final Montage 38:22 West End 39:09 Garrett & Shane Climax 42:50 Happy Ending Filmed & edited by Grayson Miller www.widdip.com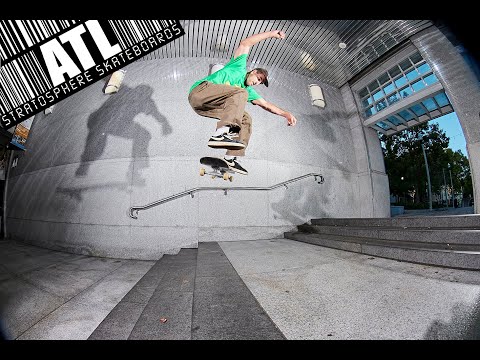 Stratosphere Skateboards "Club Strat" Full Length
Max Yoder
• a year ago
Filmed from 2017-2020 CLUB STRAT FILMED AND EDITED BY MAX YODER ART DEPARTMENT CARTER GUTHRIE JASON GUTHRIE RICH ARBITELL ADDITIONAL FILMING ANT TRAVIS JOHN MANFREDI THOMAS TAYLOR TRAVIS GLOVER PAT MCLAIN JUSTIN BROCK DAVID CLARK ADAM ROBO GRANT TAYLOR ELI AWBREY RYE BERES TJ GASKILL RICHARD VINEGAR LOGAN PARSLEY BIRA CANAAN HERNANDEZ TOM CARTER JOHNATHON FLECHAS MIKE GREEN RICHARD QUINTERO RASPA TYLER CICHY MACK SCHARFF DAVID MORICO MIKE SWETT ROHUM DILEY DANIEL POLICELLI TIM FULTON KEI TSURUTA SON TRAN LANDON GIBSON JOURDYNN SHERMAN SEMMES WATSON DJ FARI CHRIS GREGSON SKATERS FEATURED IN ORDER OF APPEARANCE PAT MCLAIN NYREE MORRISON TYREEK MORRISON DAVIS EMORY AKOBI WILLIAMS SAM BUXTON JUSTIN BROCK HARRY CALACIO KURTIS KROCKER DOWN HOME ALF ELDER BEN KILMARX JUDAH BUBES YOSEF BUBES ELLIAS KITT ZACHARIAH KITT TYLER PACHECO JOHN ALDEN SEMMES WATSON JAKE ANDERSON SCOTT POUNCY JEREMIAH BABB MARLON GARCIA PEDRO DELFINO DAVID MORICO ROWAN ZORILLA RAVEN TERSHY CODY CHAPMAN SIMON BANNEROT RANEY BERES ISHOD WAIR NICK HOGAN SANTI MENENDEZ NICK MINUTELLI BRENDAN LAGNA CARTER GUTHRIE MAX KRUZEL COLLIN PROVOST JAIRUS BROWN JUSTIN HEARN VINCENT ALVAREZ DEE OSTRANDER MIKE SWETT ANDREW EDGE KYLE WALKER DAVE ALLEN MATT JORDAN BONESAW GRAHAM BICKERSTAFF DAVID LAMB TROY COBUCCI JARED MCKNICKEL JIMMY O'BRIEN SHAWN COFFMAN GRAEM KINSELLA JOSH VILES JED DAVIS KAMAL STODDARD JASON GUTHRIE PHIL STRICKLE PEYTON BARTLETT SEAN STOCKTON TRAVIS GLOVER ZEKE LOGAN DAVID CLARK RYAN CLARK GRANT TAYLOR THOMAS TAYLOR KEVIN BRADLEY DAN PLUNKETT THANK YOU THRASHER MAGAZINE DLXSF MONSTER NIKE SB INDEPENDENT TRUCKS PS STIX SOUTH CENTRAL VELOCITY PRINTING EL MYR OUR CUSTOMERS OUR FAMILY SUPPORT YOUR LOCAL SKATESHOP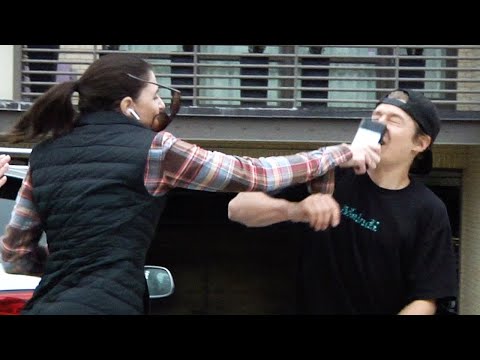 BUG COLLECTION
Melodi
• 2 years ago
Instagram @ecmelodi ecmelodi.com Songs in order: 1. Alexander Promyslov Alfred Schnittke - 6 Preludes for piano I. Moderato 2. Intensive Care - Prayers 2. Iron Lung - Sexless // No Sex 4. Van Halen - Sunday Afternoon in the Park 5. Smashing Pumpkins - Plume 6. Pavement - In the Mouth a Desert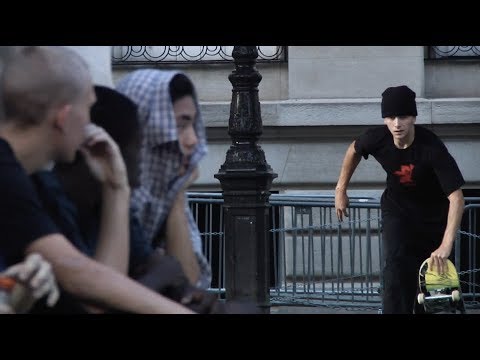 EC II
Melodi
• 2 years ago
ECMELODI.COM @ecmelodi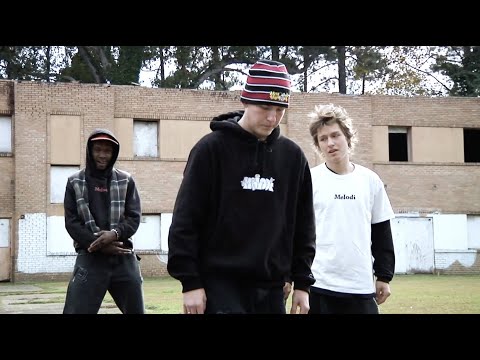 11/18/19
Melodi
• 2 years ago
New Clothes Release November 18th at 1 PM EST on ecmelodi.com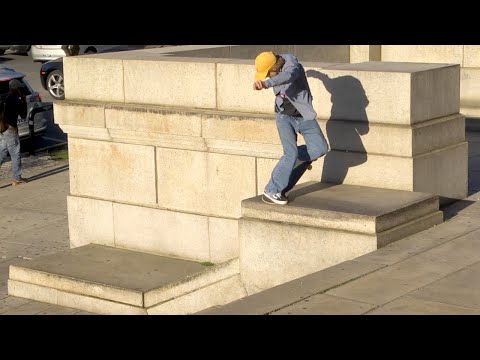 Tyler Bledsoe's "003 HUF" Part
ThrasherMagazine
• 2 years ago
Bledsoe smacks his tail to a different drum, piecing together lines and ledge-work with exceptional style and finesse. This part is sick. Keep up with Thrasher Magazine here: http://www.thrashermagazine.com http://www.facebook.com/thrashermagazine http://www.instagram.com/thrashermag http://www.twitter.com/thrashermag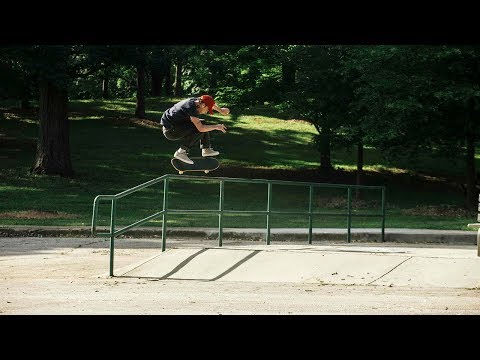 HUF ATL
HUF WORLDWIDE
• 2 years ago
The boys head to ATL for a little Southern hospitality. Featuring Brad Cromer, Tyler Bledsoe, Josh Matthews, Dan Plunkett, Salomon Cardenas and Justin Drysen. Video by Tyler Smolinski. Shop the Fall '19 collection at https://www.hufworldwide.com/huf_en_us/fall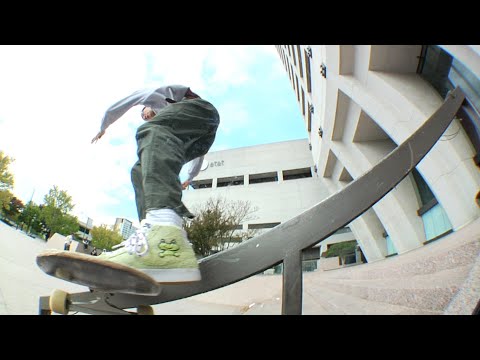 Nike SB | Frog Skateboards
nikeskateboarding
• 3 years ago
Ten days in Atlanta with Frog Skateboards, featuring Chris Milic, Jesse Alba, Antonio Durao, Nolan Benfield, Daniel Kim, Hayden Burns and Luis Ouida. Filmed and edited by Jesse Alba. Additional filming Chris Milic and Shane Farber. Get the Nike SB x Frog Skateboards Blazer Mid Saturday, March 16 exclusively in skate shops. More from Nike Skateboarding Official website: http://gonike.me/sb-homepage Instagram: https://www.instagram.com/nikesb Twitter: https://twitter.com/nikesb Facebook: https://www.facebook.com/NikeSkateboarding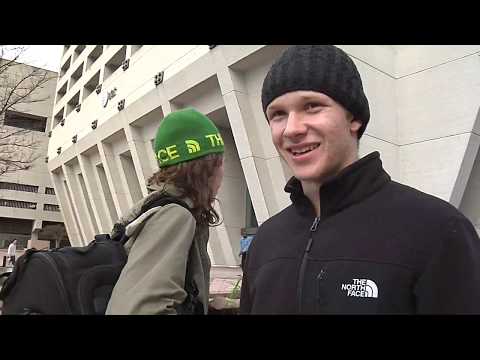 HD//VLOG~2
widdip
• 3 years ago
www.widdip.com Bird takeover. NYC, Athens, Birmingham & of course Atlanta. Feat. Noah Chee-How, Garrett Haschke, Nick Hagley, Victor Gonzalez, Shane Farber, Grayson Miller, Ellias Kitt, Preston Carey, Andrew Murrell, Ben Hayes, Jake Vezeau, David Godbey, Zane Durfee, Jeff Hopper, Khamal Sanders, Jace Agoli & more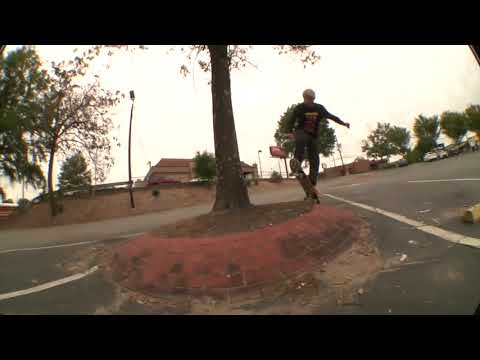 Nike SB Holiday 2018 Wear Test Atlanta GA October 2018
Black Sheep
• 3 years ago
Nike SB Holiday 2018 Wear Test in Atlanta GA October 2018 Filmed/Edited by Drew Adam https://www.youtube.com/user/DrewAdams1000/ Special thanks: Stratosphere, Westside, Blades NYC, Orchard, Black Sheep, Push, DLXSF, and Transworld. -Keith Denley -Anthony Marshello -Justin Brock -Pedro Munoz -Bob Reynolds -Armin Bachman -Ty Brown -Justin Fyle -Tyler Tufty -Dallas Cooper https://skateboarding.transworld.net/videos/nike-sb-holiday-2018-wear-test-atlanta-ga/ blacksheepskateshop.com blacksheepnc.com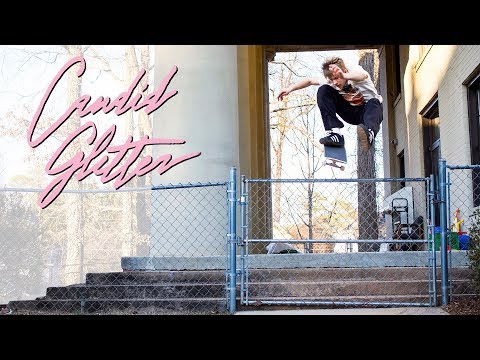 Candid Glitter
widdip
• 3 years ago
UN-MUTED VERSION - https://www.thrashermagazine.com/articles/videos/candid-glitter-video/ www.widdip.com Produced by Widdip Atlanta Originally posted on Thrasher Magazine. Filmed & edited by Grayson Miller "Candid Glitter" is our fourth full-length video production starring: Shane Farber, Garrett Haschke, Victor Gonzalez, Grayson Miller, Noah Chee-How, Nick Hagley, & more.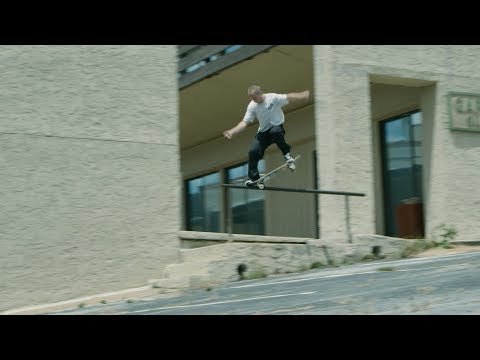 Dispatch Raw : Clint Beswick
Thunder Trucks
• 4 years ago
Check out Clint Beswick's Raw Footage from the Dispatch Atlanta trip, now playing at http://www.thundertrucks.com/dispatch-atlanta/ https://www.instagram.com/clint_beswick/ https://www.instagram.com/thundertrucks/ http://www.thundertrucks.com https://www.facebook.com/thunder.trucks/ https://www.twitter.com/thundertrucks/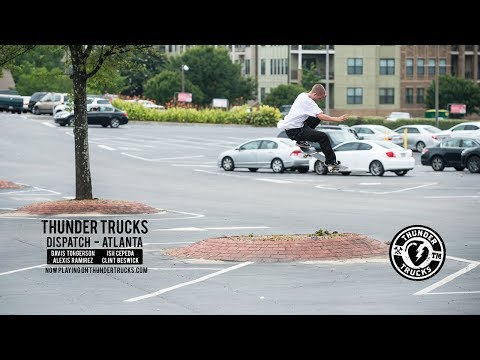 Thunder Trucks : Dispatch - Atlanta
Thunder Trucks
• 4 years ago
Dispatch - Atlanta. Davis Torgerson, Alexis Ramirez, Clint Beswick and Ish Cepeda. Check out all the photos from the trip by Gabe Morford, along with Quick Response Interviews and Raw Footage from each rider at http://www.thundertrucks.com/dispatch-atlanta/ Comment where you think the Thunder Team should go next! https://www.instagram.com/thundertrucks/ http://www.thundertrucks.com https://www.facebook.com/thunder.trucks/ https://www.twitter.com/thundertrucks/ https://www.instagram.com/davistorgerson/ https://www.instagram.com/ishcepeda/ https://www.instagram.com/alexis_sm4L/ https://www.instagram.com/clint_beswick/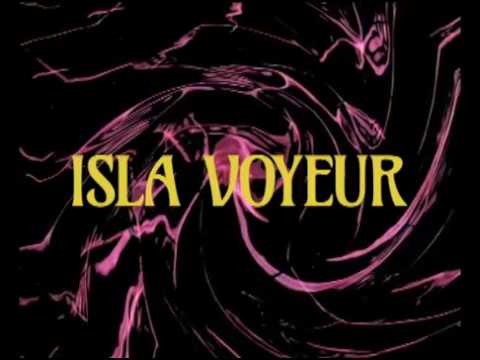 Isla Voyeur by Widdip Atlanta
Freeskatemag
• 4 years ago
Featuring: Garrett Haschke, Nick Hagley, Grayson Miller, Shane Farber, Victor Gonzalez and Noah Chee-How. Filmed and edited by Grayson Miller. Subscribe to our YouTube channel here: https://www.youtube.com/c/Freeskatemagazine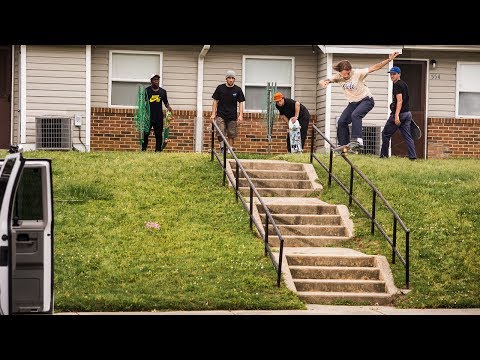 Am Scramble 2017 Video
ThrasherMagazine
• 4 years ago
The idea was simple: take nine of the best amateur skaters in the world on a good ol' fashioned American road trip. What we ended up with might be the heaviest 10 days of all time. Watch Jarne, Axel, Erick, Ducky, Glick, Foy, Mason, Tyson and Zion redefine what it means to be a sponsored amateur. This is the first annual Thrasher Am Scramble! Keep up with Thrasher Magazine here: http://www.thrashermagazine.com http://www.facebook.com/thrashermagazine http://www.instagram.com/thrashermag http://www.twitter.com/thrashermag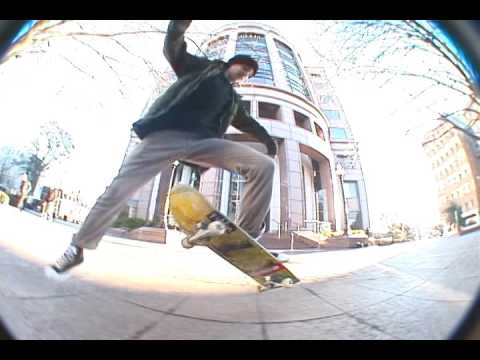 Shane Farber from Gentlemen's Club
widdip
• 5 years ago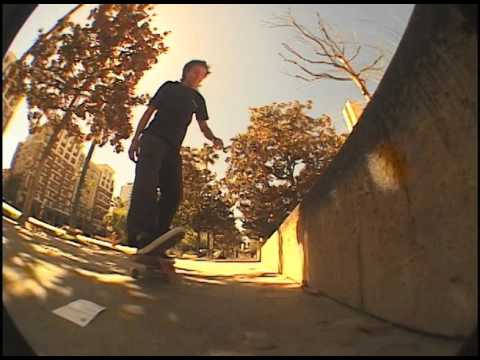 Tyson Peterson in HEADCLEANER
Threads Video
• 6 years ago
video by the Threads Idea Vacuum (Matt Creasy, Chris Thiessen, Alex Rose, and Bryan Reynolds.) Filmed in Long Beach, California, Atlanta, Georgia, and Chattanooga, Tennessee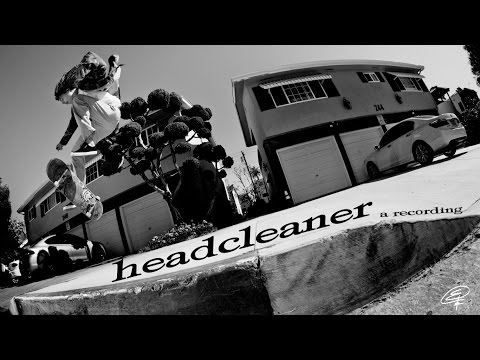 Headcleaner Full Video
Transworld Skateboarding
• 7 years ago
Headcleaner is an independent recording by the Threads Idea Vacuum (Matt Creasy, Chris Thiessen, Alex Rose, and Bryan Reynolds.) Filmed in Long Beach, California, Atlanta, Georgia, and Chattanooga, Tennessee (with NYC and Florida in the mix as well) Headcleaner features James Coleman, Jason Spivey, David Clark, Brad Cromer, Jimmy Lannon, Taylor Nawrocki, Glen Fox, Jim Arnold, Tyson Peterson, Logan Lewis, Fletcher Renegar, Nick Guertin, Randy Rhodes, Danny Renaud and Wil Harcrow. DVDs available here: http://twskate.co/vFoQDl Follow TWS for the latest: Web: http://skateboarding.transworld.net/ Facebook: https://www.facebook.com/TransWorldSkate Instagram: https://instagram.com/transworldskate/ Twitter: https://twitter.com/TransWorldSKATE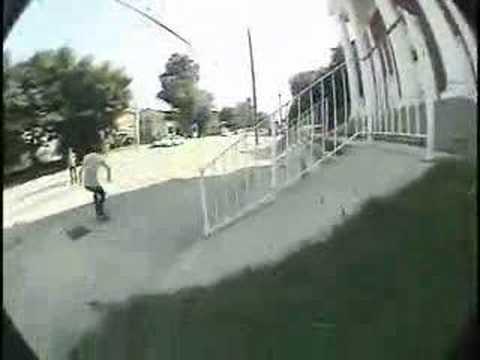 zach graham
zgraham
• 15 years ago
skateboring