/
/

Rose Circle Park Out Ledge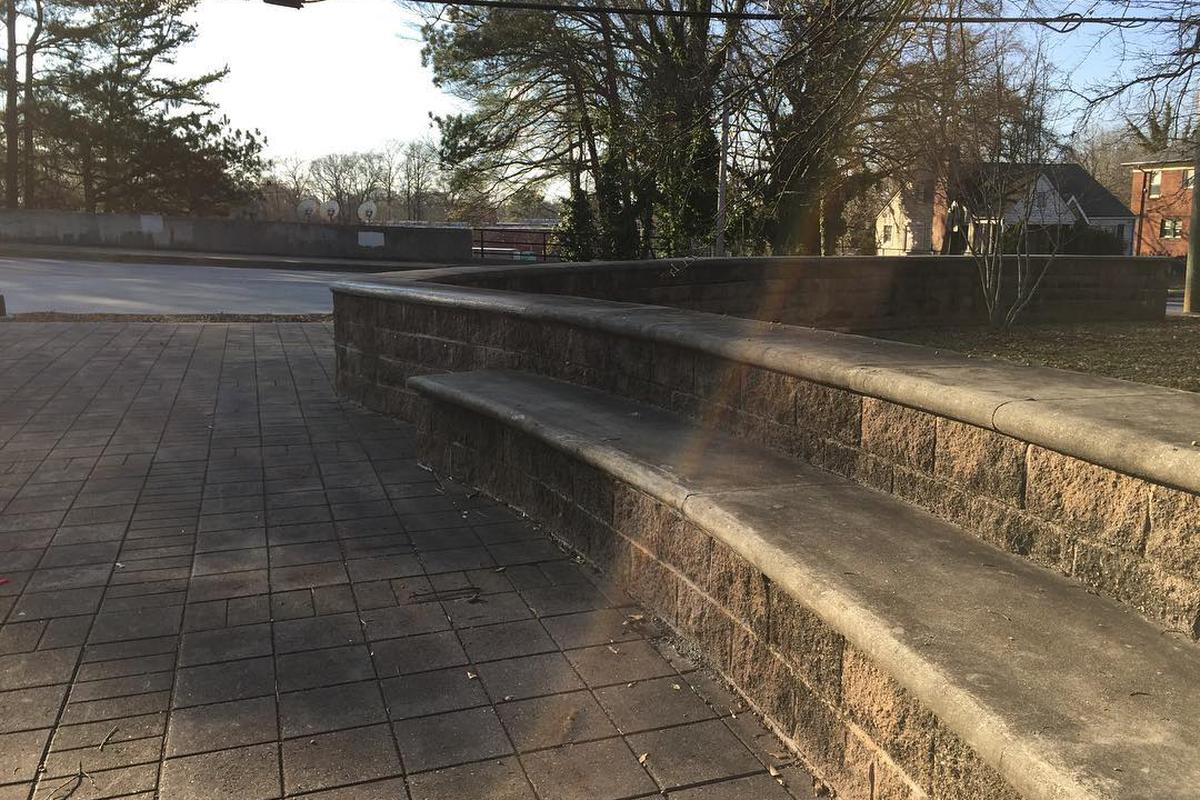 Rose Circle Park Out Ledge
Bust Level:
Go Nighttime Only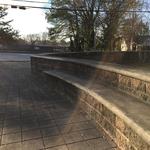 Videos (41)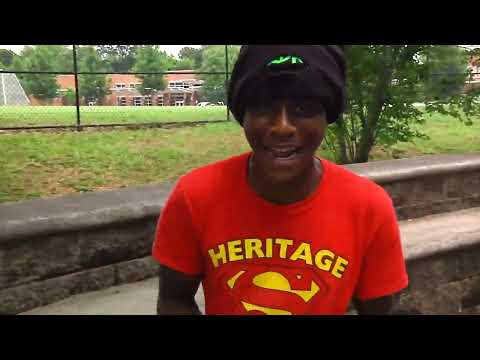 BACKPAIN
Worldformation
• 8 months ago
Rest in peace Nate Stout we love and miss you man. Insta @wrldformation @Halloweentown1998 @thisdeah https://worldformation.bigcartel.com/ EDDIE VARGAS LIAM TIEMEYER DEVEN WHARTON RON PARKER JUSTIN HEARN JACK TABOR ELIJAM SIMMONS ZAY OLIVER LEE ITZCHAKI ZACK KITT JEREMY TURNER HUNTER THOMPSON JOURDYNN SHERMAN GABE FELZ JAIRUS BROWN MILES SKRULL PETE SIMPSON CHINO HENRY JULIAN JENNINGS
Vincent Milou's "XXX" Pizza Part
ThrasherMagazine
• a year ago
Laying down lines, hitting hefty hubbas and suffering some slams, Milou serves up a tasty part for Pizza. Keep up with Thrasher Magazine here: http://www.thrashermagazine.com http://www.facebook.com/thrashermagazine http://www.instagram.com/thrashermag http://www.twitter.com/thrashermag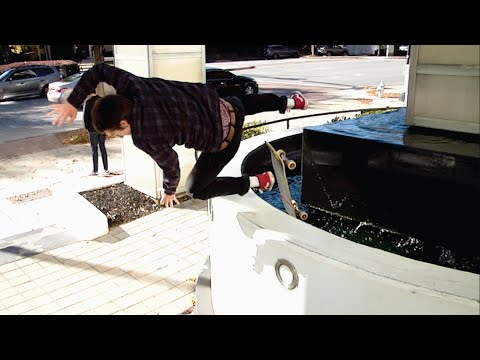 STRIKE ZONE
Instagram - @y2kthousand New clothing drop on June 25, 2022 on https://www.y2kthousand.com/ Skaters in order of appearance: Julian Jennings Hank Hargis Conan Kelliher Harrison Kelliher Daniel Godoy Eli Awbrey Jarius Brown Samuel Whitehurst Miles Krull Lamont Accoo Hayes Edmond Filmed and edited by Finn Brown on a HVX200 Song 1 : PFM & Peshay - unreleased remix (LTJ Bukem) Song 2 : Two Boys Alright - trash demo 101 Song 3 : We Could Die Here - Even If You're Awake, Let's Go Swimming Song 4 : Autumn Nostalgie - Eternal Joy On The Mountain Of Loneliness Song 5 : Funeral Diner - Welcome To My Book Collection Song 6 : Slowdive - Bleed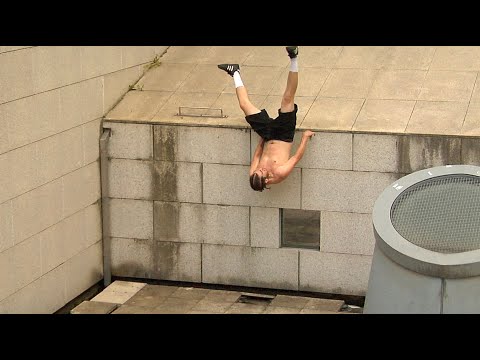 MONEY TIME
Tristan Warren
• 2 years ago
By Tristan Warren 2022 00:00 O'Connor Nelson 3:29 Kader Sylla, Tyler Appel, Mingus Gamble, Cooper Angelineff, Avi Malina, Sunny Suljic 6:57 Wavy Section 8:53 "Doggies Back" 9:46 Family Section 13:24 Katsuya Shiratori, Leo Freese, Dylan Varady 15:24 Jinx Montage pt. 2 17:20 Patrick Cannon 20:56 Credits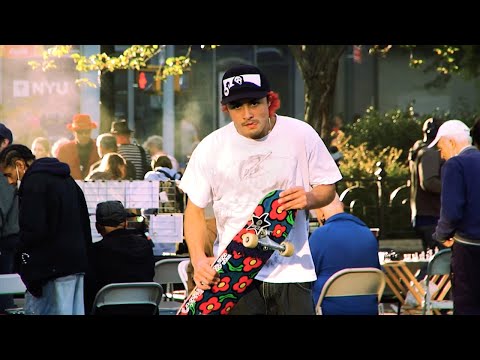 Sparks
ecmelodi.com Featuring: Pete Simpson Ellias Kitt Zachariah Kitt Judah Bubes Yosef Bubes Davis Emory Akobi Williams Trung Nguyen Chris Grant Coles Bailey Julian Jennings Jeremiah Awbrey Ethan Cobb Carter Wood Cooper Angeli-neff Kyler Garrison Songs in order: Snowblind by Fudge Nice to see you by Catalyst Donda by Bear1boss About Missing by Candidate I know I'm wrong by Hubble It was cold, we got cold by A Wonderful Freaked out, insecure, Neurotic, Emotional by Simone Istwa Love to Love by Djali Zwan Filmed & Edited by Eli Awbrey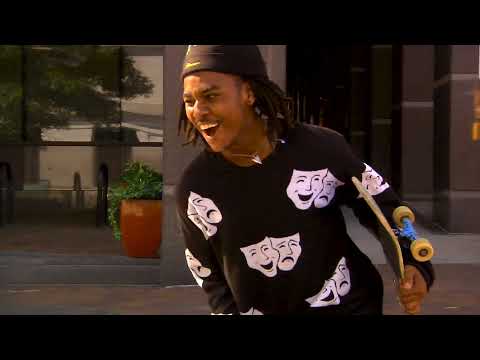 ATLWINGS
Worldformation
• 2 years ago
:)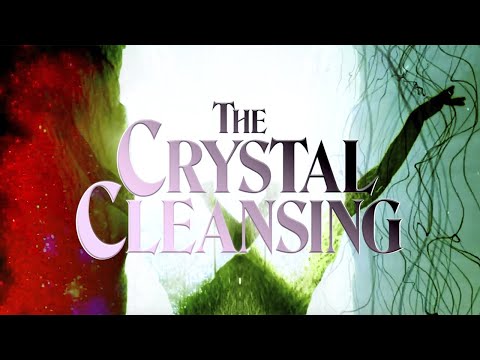 'The Crystal Cleansing' by Widdip
UN-MUTED VERSION: https://www.thrashermagazine.com/articles/videos/widdip-s-the-crystal-cleansing-video/ *disclaimer* - nick and the 2nd to last song are muted ;( go to thrasher link above to hear the pure edit The 5th full-length by Widdip Featuring: Shane Farber, Garrett Haschke, Victor Gonzalez, Nick Hagley, Noah Chee-How, John Morrissey, Preston Carey, Lucas Jackson, Sky Wolf, David Godbey, Terrell Dunnings, Khamal Sanders, Grayson Miller, Jake Vezeau, Nick Hogan, Tyreek Morrison, Ellias Kitt, Matt Suwalski, Nigel Hart, Chris Milic, Cyrus Bennett, Hugo Boserup, Justin Brock, & Alex Olson 0:00 Intro/Garrett Haschke & Shane Farber 6:11 Khamal Sanders, David Godbey, & Terrell Dunnings 8:25 Victor Gonzalez 12:45 Lucas Jackson 14:05 Night time, Right time 15:48 Sacred Grounds 18:44 Nick Hagley 21:36 John Morrissey 25:45 Grayson Miller 27:18 Sky Wolf 28:31 Jake Vezeau 30:35 Noah Chee-How 31:42 Preston Carey 34:00 Final Montage 38:22 West End 39:09 Garrett & Shane Climax 42:50 Happy Ending Filmed & edited by Grayson Miller www.widdip.com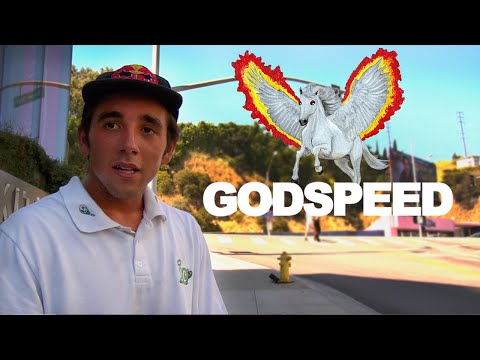 GODSPEED by Davonte Jolly
Illegal Civ
• 3 years ago
https://www.illegalciv.com/ Directed by Davonte Jolly. 0:00 - Intro 4:28 - Kevin White 8:50 - Ishod Wair 16:17 - Zach Saraceno 20:40 - Ish Cepeda & Robert Neal 25:46 - Noe Solis 29:31 - Nico Hiraga 33:09 - Aramis, Sunny & Gary 36:12 - Atlanta 38:27 - Hardies Hardware 40:25 - Nak,Louie,TJ,KB 42:51 - Homies 44:26 - Sean Imes 45:52 - Zion Wright 50:28 - Alex Midler 57:35 - Credits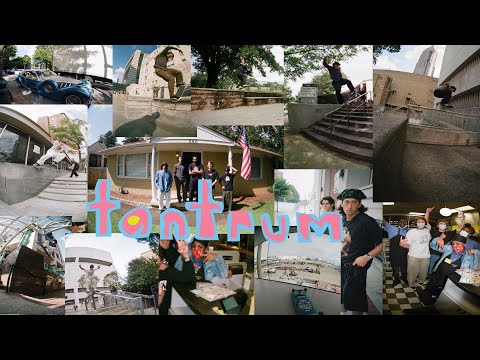 Tantrum Skateboards' "Promo" Video
ThrasherMagazine
• 3 years ago
Mixing high-speed hits and dangerous hippie jumps, this endlessly creative crew comes correct from LA to The Bay. Keep up with Thrasher Magazine here: http://www.thrashermagazine.com http://www.facebook.com/thrashermagazine http://www.instagram.com/thrashermag http://www.twitter.com/thrashermag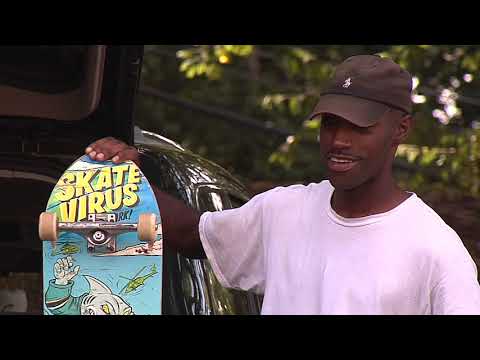 HD//VLOG~6
@widdipatlanta widdip.com Feat. Shane Farber, David Godbey, Matt Suwalski, Terrell Dunnings, Garrett Haschke, Nick Hagley, Logan Knapp, Lucas Jackson, John Morrissey, Ichi Yamada, Khamal Sanders, Victor Gonzalez, Preston Carey, and Emilio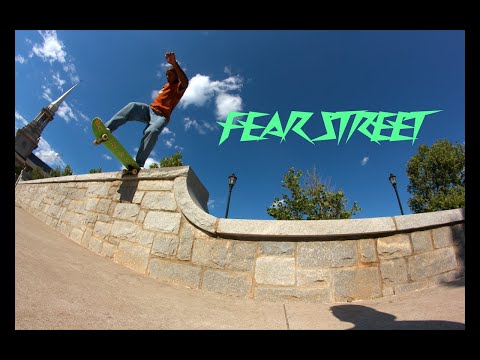 FEAR STREET
Terminus skate video
• 3 years ago
Full-Length Atlanta Skateboarding Video Filmed and Edited by Kerrick Hall 2020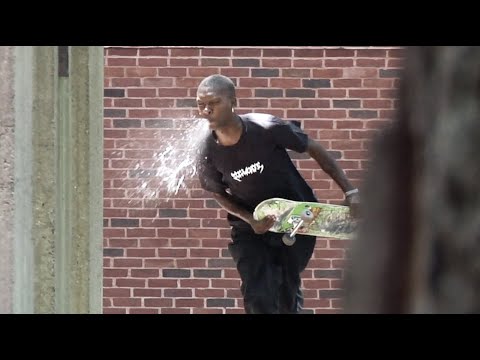 F*CK FACE
ecmelodi.com Instagram @ecmelodi Featuring: Akobi Williams Judah Bubes Davis Emory Ellias Kitt Pete Simpson Carlisle Aikens Jake Austin Also Featuring: Tre Sisti, Flint Awbrey, Coles Bailey, Aaron Casey, Kader Sylla, Jeremiah Awbrey, Steel McAdam, Yosef Bubes, Quinn Batley, Tenzin Che Miyahira, Ethan Cobb, Steven Quimby, James Derocher, Toby Bennett, Zachariah Kitt Track list: Ohio2 by Machine Girl Blew Away by The Smashing Pumpkins Five by Breakwater Glenn by Slint Breadcrumb Trail by Slint Dumpster Fire Animation by Cole Montminy Filmed and Edited by Eli Awbrey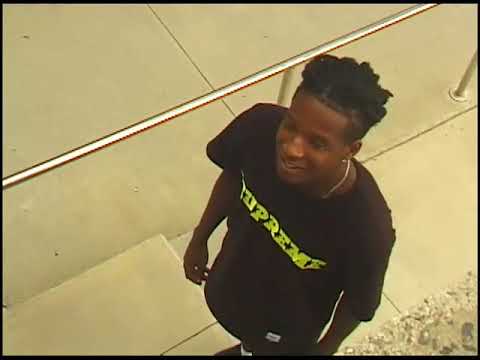 Amir Denis "10 Day" Part
Christian Hanna
• 3 years ago
Amir's 10 day trip to Atlanta with Drizzy!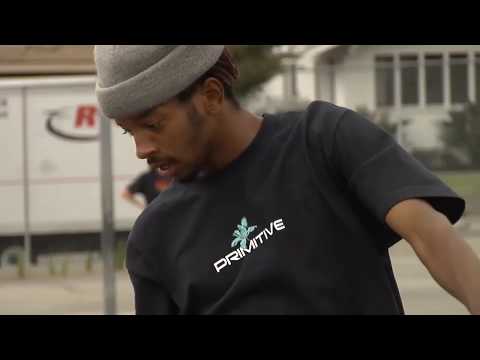 Christian Hall - Reclaimed
Ambush Skateboarding
• 4 years ago
A trash compactor VX | HD part featuring Christian Hall, Elijah Simmons, Jourdynn Sherman, Jairus Brown, Zey Wilks, Guy Azulay, Dru James, Ethan Herrington, May Oliver, Deven Wharton, and Justin Hearn. Edited by Jourdynn Sherman AmbushSkateboarding.com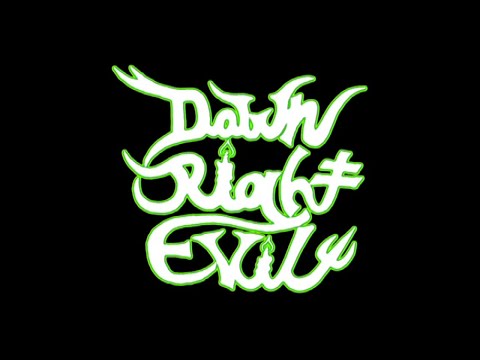 Down Right Evil - Full length video plus Bonus Content from DVD
Scott Wagoner
• 4 years ago
Full length Atlanta skate video from 2015. Parts from David Clark, Dave Allen, Dan Plunkett, Justin Brock, Sam Buxton and a slew of others. The first song had to be muted because of copyright issues.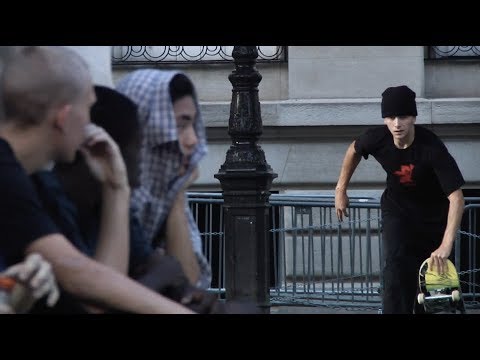 EC II
ECMELODI.COM @ecmelodi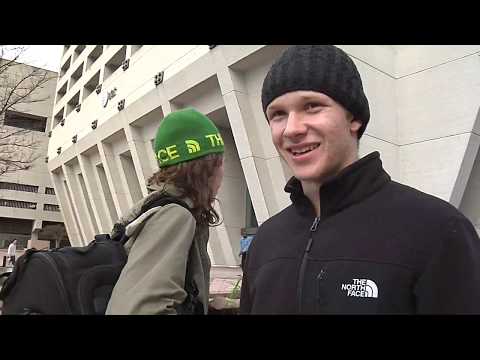 HD//VLOG~2
www.widdip.com Bird takeover. NYC, Athens, Birmingham & of course Atlanta. Feat. Noah Chee-How, Garrett Haschke, Nick Hagley, Victor Gonzalez, Shane Farber, Grayson Miller, Ellias Kitt, Preston Carey, Andrew Murrell, Ben Hayes, Jake Vezeau, David Godbey, Zane Durfee, Jeff Hopper, Khamal Sanders, Jace Agoli & more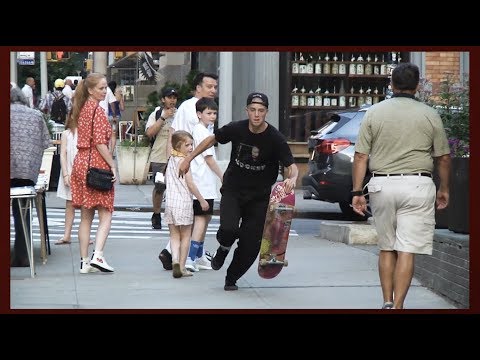 EC
ecmelodi.com - @ecmelodi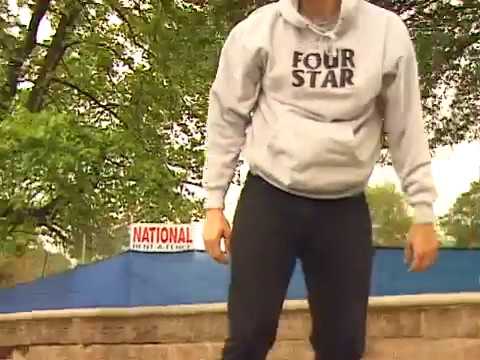 Mike Lynch footage for Bender's "Video Zine" 2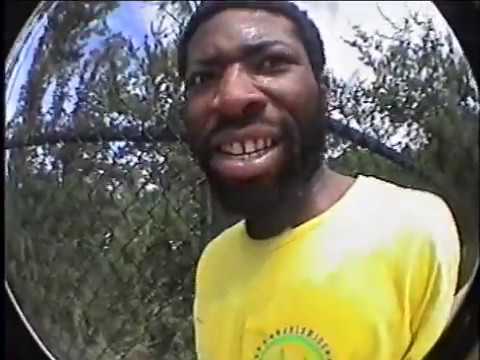 Bender Video Zine
Bender Hardware
• 5 years ago
2018 FULL LENGTH
Preview 1
Video in progress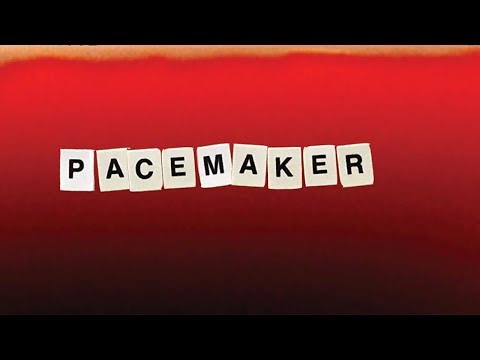 pacemaker
Transworld Skateboarding
• 6 years ago
Here is Pacemaker, the 5th video offering from threads. Pacemaker, was built on the concept of being more of an edit tape than skate video, a collection of the skating captured from going out with your friends over the course of a year. A nearly identical cast to the original threads video, pacemaker features: Nick Guertin, Cameron Dell, Jim Arnold, Randy Rhodes, Garrett Haschke, Shane Farber, James Coleman, Hartman Austin, Andrew Edge, and David Clark. We hope you enjoy watching, and in turn continue making videos with your friends, keeping the edit tapes alive. Hard copies available here: http://www.benderhardware.com/products/pacemaker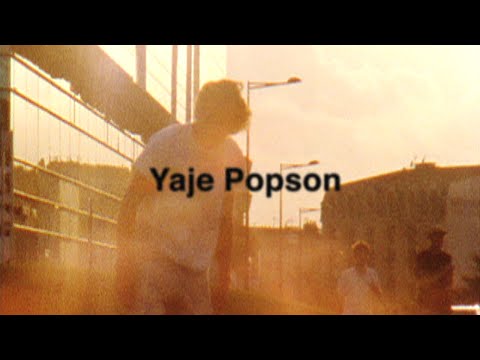 Yaje Popson, Riddles in Mathematics | TransWorld SKATEboarding
Transworld Skateboarding
• 6 years ago
Yaje Popson in Riddles in Mathematics | A song as unique as the man skating to it, Yaje's part in Riddles in Mathematics is a perfect glimpse inside the mind of this avocado-loving ripper. From the streets of NYC to the marble of France and everywhere in between, Yaje is well-traveled and it shows in each of his video parts. Dive in and get stoked. A film by: Chris Thiessen Riddles in Mathematics is available on iTunes! #RiddlesInMathematics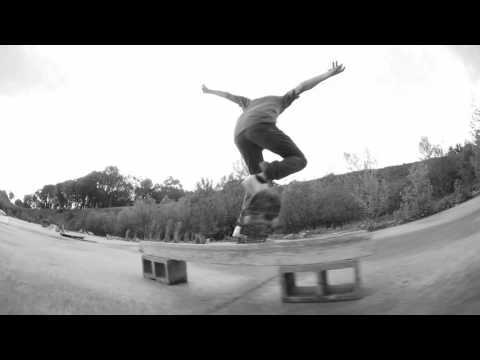 Halloween 2016
Scott Wagoner
• 7 years ago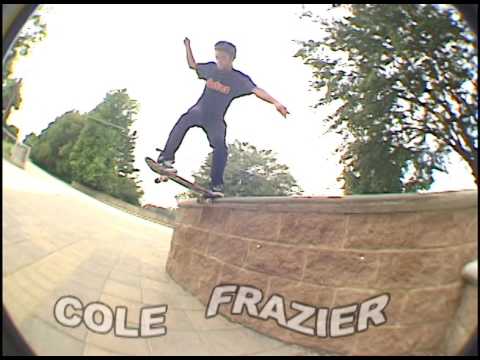 Halloween 2009
Scott Wagoner
• 7 years ago
2009 AtlantaHatesUS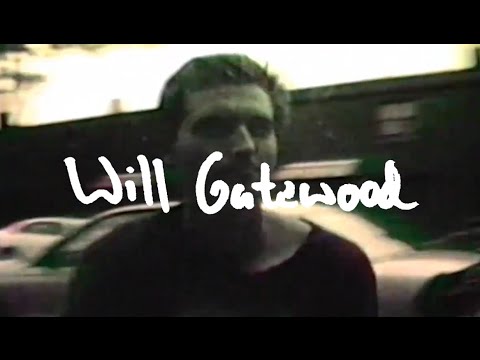 Will Gatewood - Format (intro+part)
Carver Weeks
• 7 years ago
Format Intro into Will Gatewood's part A skateboard film by Carver Weeks and Austin Sneed Recorded by Austin Sneed, Carver Weeks, and Gabe Harrison With Super8 by Austin Sneed and Carver Weeks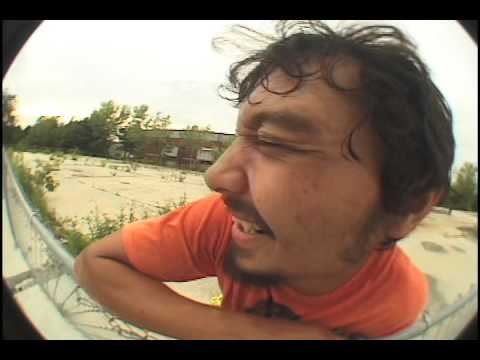 bae: andrew edge
carlwinsloww
• 8 years ago
some call him andy egg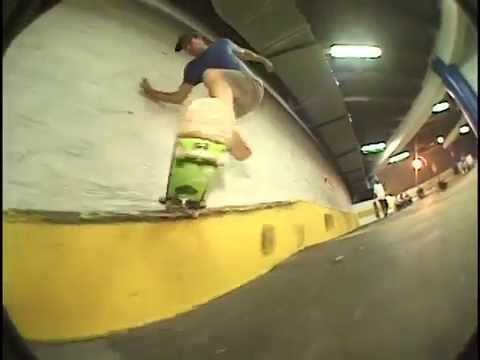 Chris Head Birdwatching Extras
Extra footage from Ruin's 2013 Birdwatching.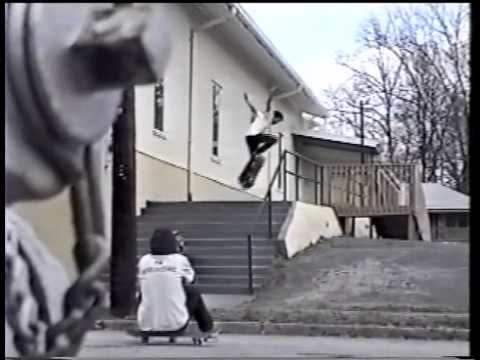 Bender Promo
ATMversion7
• 10 years ago
A short promo by Matt Creasy and John Willis, featuring: Reggie Kelly, Santi Menendez, Andrew Edge, Ben Hayes, Matt Creasy, Chris Burns, Chris Head, Jeremiah Babb, Catnip, Josh Butler, and David Clark. www.atlantahatesus.com www.birdwatching.bigcartel.com Songs: Stranglers - "Peaches" Radiohead - "You and Whose Army"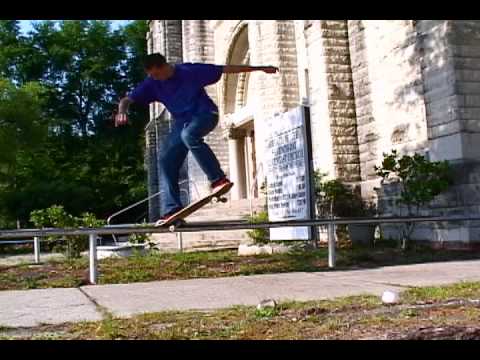 CRAIG CLEMENTS PART IN CRITERIA FOR FAILURE!
MattOistacher
• 11 years ago
Craig Clements part in CRITERIA FOR FAILURE 50min C4F DVDs @ http://www.c4fvideo.weebly.com Follow us on instagram @matt_oistacher & @craiggclements SONG 1: My Boy Builds Coffins - Florence and the Machines SONG 2: Human Qualities - Explosions in the Sky Thanks for the support!! Matt Oistacher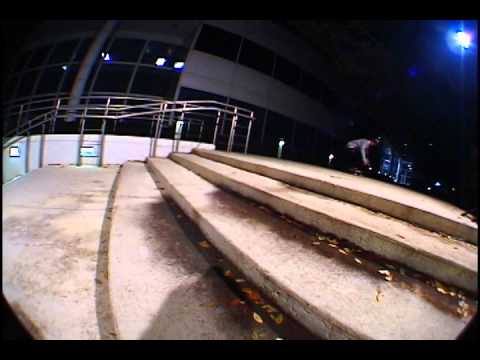 PAUL HART'S PART IN CRITERIA FOR FAILURE! DVDs NOW AVAILABLE!
MattOistacher
• 11 years ago
Criteria For Failure is on sale now at C4Fvideo.weebly.com GO GET A COPY! $15 SHIPPED! Criteria For Failure is a Jacksonville, FL based skateboarding film by Matt Oistacher. It features Paul Hart, Spencer Lau, Grady Smith, Jake Sykes, Nick Blanco, Cory Newton, Jamal Campbell, Craig Clements, Matt Fink, and many more.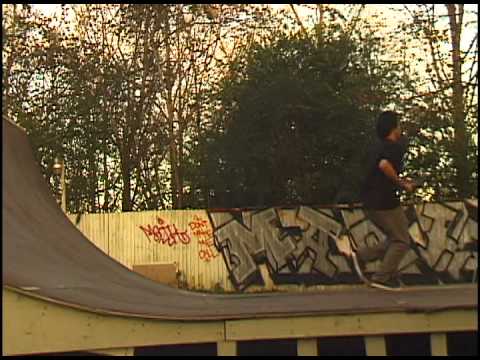 Old footy leftovers from 2009
Scott Wagoner
• 11 years ago
Leftover footage from 2009.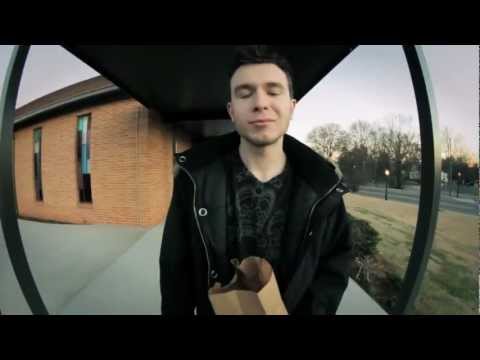 Carlos, Alex & Steffen BM4k Part
atlsk8er1221
• 11 years ago
Song: Waka Flocka Flame - Luv Dem Gun Sounds https://vimeo.com/45315594 ~ for mobile users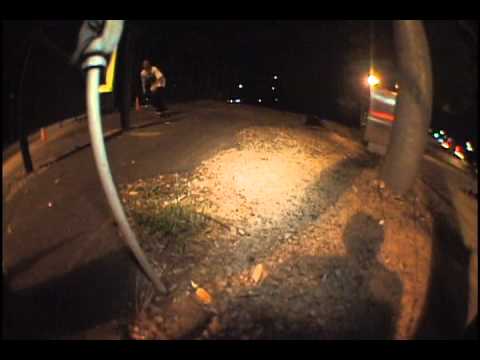 FRICK SQUAD Mikey & Kevin Ralph
TheStreebo
• 12 years ago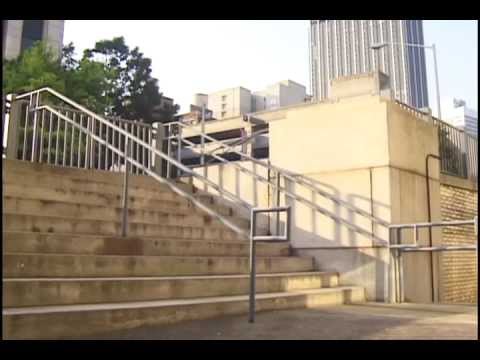 FRICK SQUAD Anthony Dodaro
TheStreebo
• 12 years ago
SCAVS!!!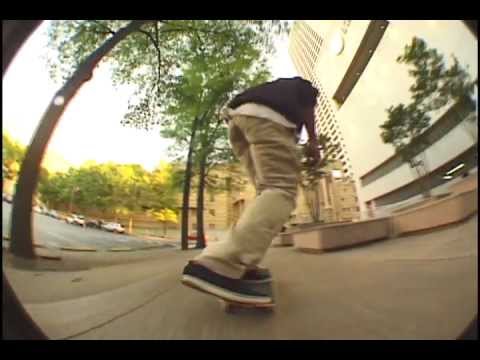 FRICK SQUAD Jordan Lucas
TheStreebo
• 12 years ago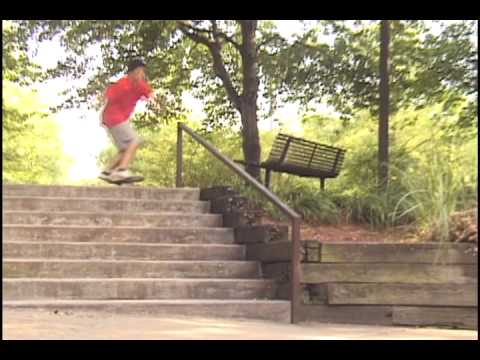 FRICK SQUAD Fletcher Renegar
TheStreebo
• 12 years ago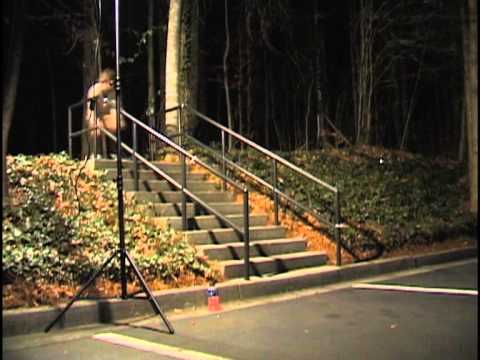 Ben Hayes part in The Streebo
TheStreebo
• 13 years ago
Ben goes HAM. streebo.tumblr.com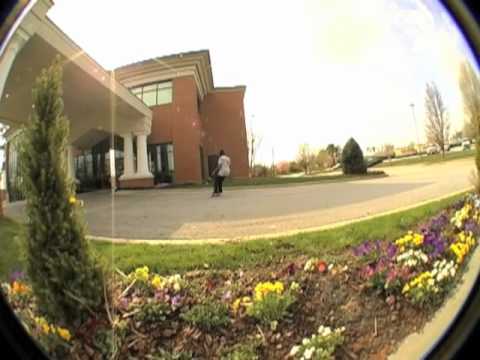 GET HYPED! - JORDAN LUCAS
HYPESKATEBOARDS
• 13 years ago
Jordan Lucas comin straight outta the ATL is the GET! HYPED winner for May 2011. Jordan is repping the BC Surf + Sport, DVS Shoes and Silver trucks. Jordan wants to thank his filmers Austin Sneed and Martin Baird.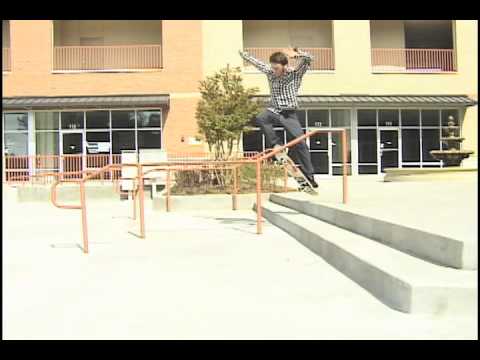 Homies and friends
Driftergreg
• 13 years ago
Friends shreddin and having fun. Garrett Bauman, Ryan Parks, Ben Mercer, Chris Galosson, Charlie Brown, Andy Goncher, Ryan Taylor, Nick Paolucci, Jeffrey Mustache, Jay Jay Patterson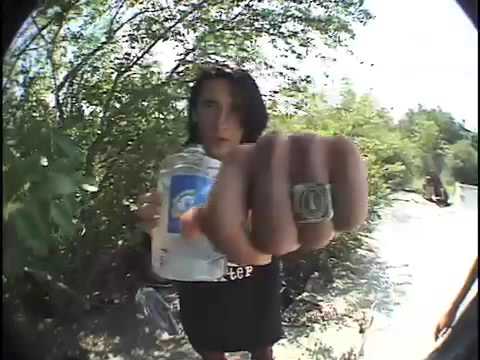 Drifter video throw away
Driftergreg
• 14 years ago
Footage of former rider Andy Goncher, some slams, old footage of friends Zach Graham, Chris Burns, Nick Paolucci, and Kevin Radley. Also unusable footage of Drifter team riders Greg Brashear, JJ Patterson, Chris Galosson and Ryan Taylor.