/
/

Credit Union Stair Sets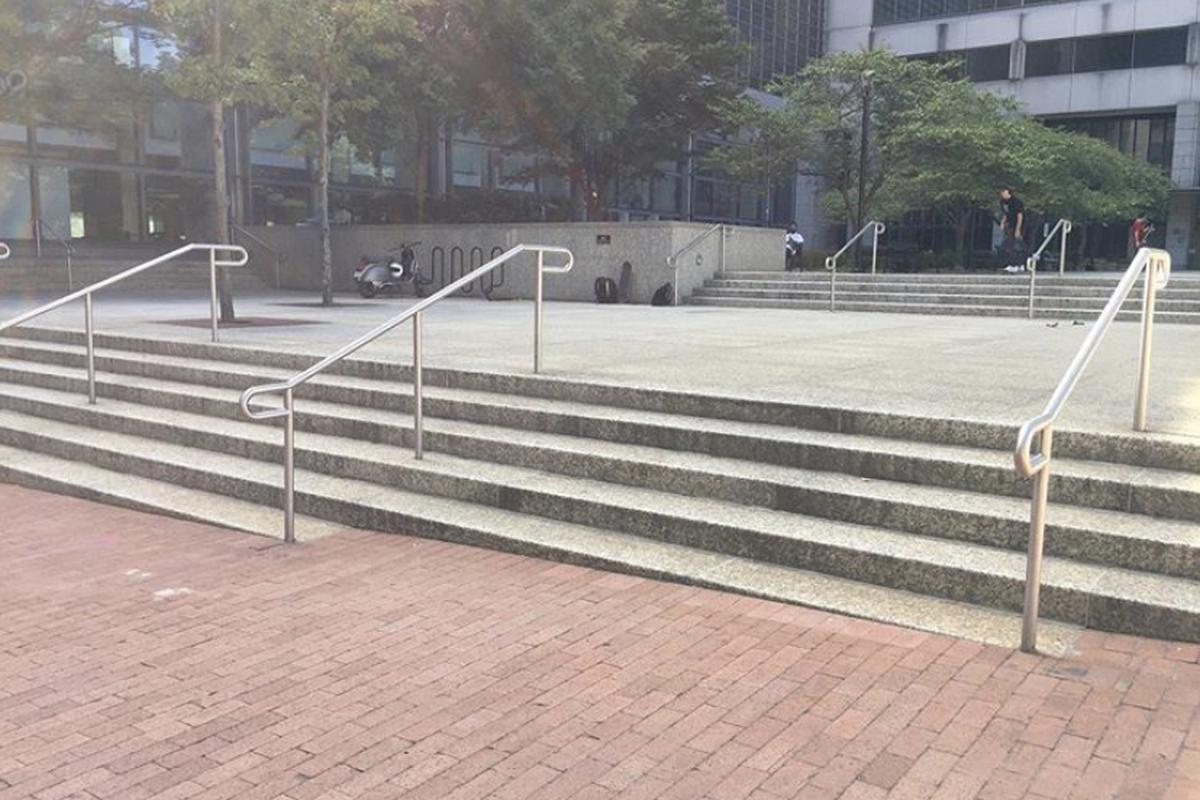 Bust Level:
Go After Hours Only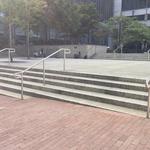 Videos (44)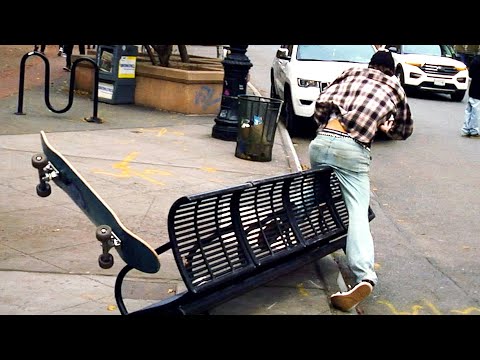 EC Melodi's "Break Your Legs" Video
ThrasherMagazine
• 4 months ago
A new EC Melodi feature promises electric East-Coast energy, from bone-cracking slams to raw clips in the cuts, with a side of pyrotechnics. The dudes deliver. For more of EC Melodi X Thrasher go here: https://www.ecmelodi.com/ Keep up with Thrasher Magazine here: http://www.thrashermagazine.com http://www.facebook.com/thrashermagazine http://www.instagram.com/thrashermag http://www.twitter.com/thrashermag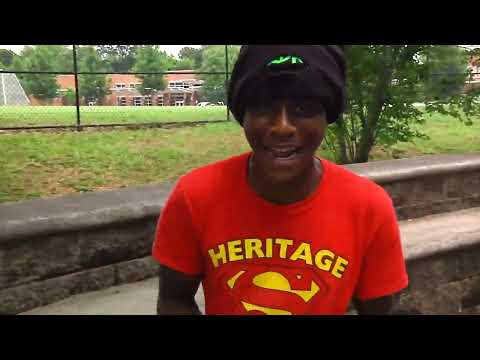 BACKPAIN
Worldformation
• 6 months ago
Rest in peace Nate Stout we love and miss you man. Insta @wrldformation @Halloweentown1998 @thisdeah https://worldformation.bigcartel.com/ EDDIE VARGAS LIAM TIEMEYER DEVEN WHARTON RON PARKER JUSTIN HEARN JACK TABOR ELIJAM SIMMONS ZAY OLIVER LEE ITZCHAKI ZACK KITT JEREMY TURNER HUNTER THOMPSON JOURDYNN SHERMAN GABE FELZ JAIRUS BROWN MILES SKRULL PETE SIMPSON CHINO HENRY JULIAN JENNINGS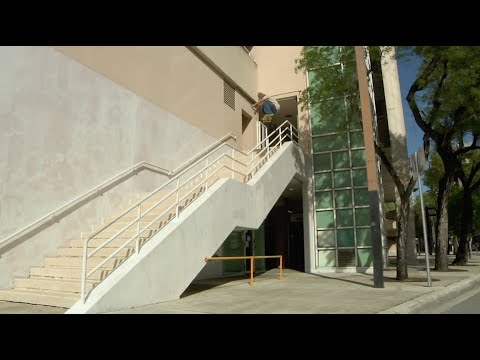 DUPLEX 4
Quartersnacks
• 10 months ago
1. Jace Detomasso 0:00 2. Kyler Brandt / Noah Pollard 3:53 3. Wes Streett / Corbin Madsen / Nico JonRico / John Dilorenzo 6:52 4. Dan Lundy / Sean O Connor 10:55 5. Carlos Mendoza 14:28 6. Jake Sanso / Jordan Jones 17:51 7. Garrett Haschke 20:41 Filmed from April 2022 to November 2022 https://www.instagram.com/duplexusa/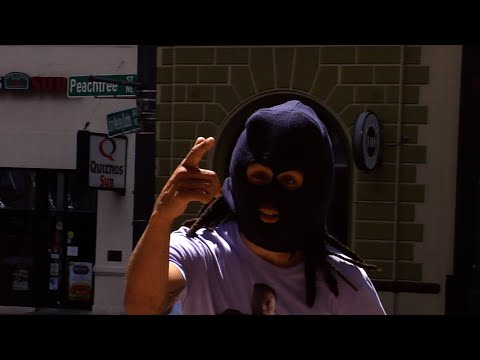 413MATCHBOX
Sam Greenwood
• a year ago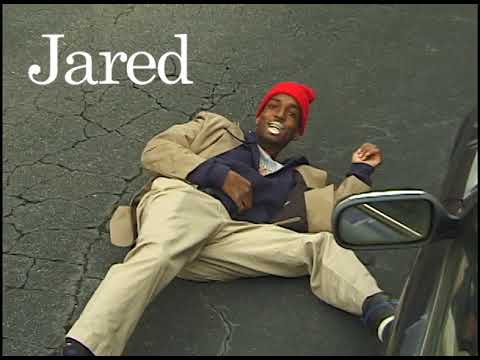 "You're A Botch"
Daniel Summerour
• 2 years ago
My second full length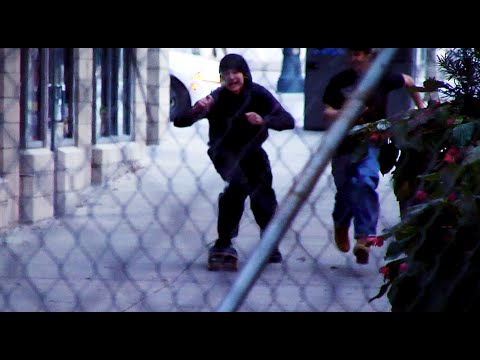 DUST EATER
Instagram - @y2kthousand https://www.y2kthousand.com/ Skaters in order of appearance: Julian Jennings Hank Hargis Conan Kelliher Skyler Strand Christian Modica Harrison Kelliher Lamont Accoo Daniel Godoy Truman Coltrin Filmed and edited by Finn Brown on a HVX200 Song 1 : Machine Girl - Life Force Song 2 : Pink Playground - Come Find Me Song 3 : Stelvio Cipriani - Speed Driver: Love In The Hospital Song 4 : Mayhem - Necrolust (Zyklon B Split) Song 5 : Title Fight - Dust Collector Song 6 : Automation - Bloodsport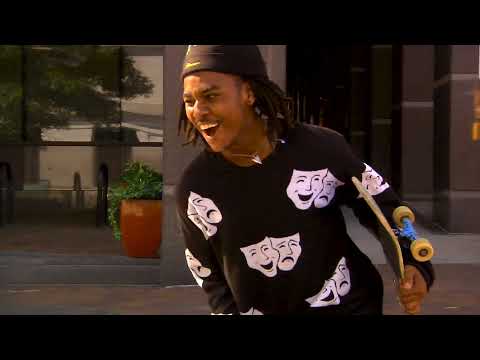 ATLWINGS
Worldformation
• 2 years ago
:)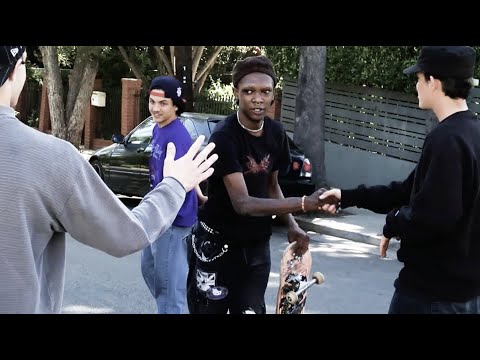 EC III
EC III ecmelodi.com @ecmelodi on Instagram FEATURING Davis Emory Akobi Williams Judah Bubes Ellias Kitt Pete Simpson Yosef Bubes Zach Kitt Stephen Ostrowski Carter Wood Toby Bennett Evan frog skater Julian Jennings Brandon Starr Coles Bailey Mark ward Chris grant Andrew Reynolds Efron Danzig Kyota Umeki Luca Ettore Luke Blovad Pat Cannon O'Connor Nelson Lucas Bin Amin Sharif Filmed and edited by Eli Awbrey Puppets by Cole Montminy Additional Filming by Felix Soto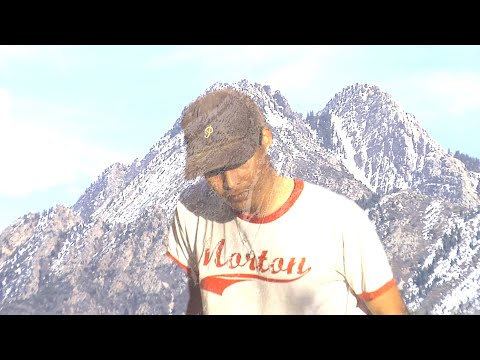 Place Presents: UNLISTED 26 by Sam Greenwood
Place Magazine
• 2 years ago
Didn't we tell you that Salt Lake City was the place to be? Last year we had Seamus Foster this year we give you Sam Greenwood and that Cal Ross part that you didn't know you needed! Read the article here: place.tv/unlisted-26 Check us out on IG here: www.instagram.com/placemag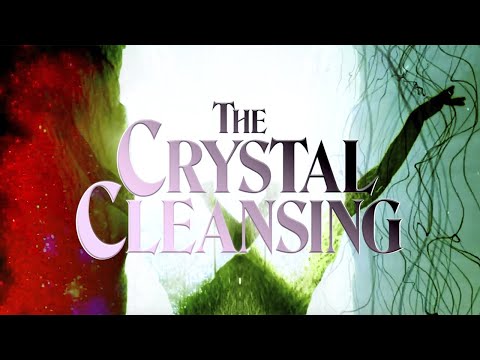 'The Crystal Cleansing' by Widdip
UN-MUTED VERSION: https://www.thrashermagazine.com/articles/videos/widdip-s-the-crystal-cleansing-video/ *disclaimer* - nick and the 2nd to last song are muted ;( go to thrasher link above to hear the pure edit The 5th full-length by Widdip Featuring: Shane Farber, Garrett Haschke, Victor Gonzalez, Nick Hagley, Noah Chee-How, John Morrissey, Preston Carey, Lucas Jackson, Sky Wolf, David Godbey, Terrell Dunnings, Khamal Sanders, Grayson Miller, Jake Vezeau, Nick Hogan, Tyreek Morrison, Ellias Kitt, Matt Suwalski, Nigel Hart, Chris Milic, Cyrus Bennett, Hugo Boserup, Justin Brock, & Alex Olson 0:00 Intro/Garrett Haschke & Shane Farber 6:11 Khamal Sanders, David Godbey, & Terrell Dunnings 8:25 Victor Gonzalez 12:45 Lucas Jackson 14:05 Night time, Right time 15:48 Sacred Grounds 18:44 Nick Hagley 21:36 John Morrissey 25:45 Grayson Miller 27:18 Sky Wolf 28:31 Jake Vezeau 30:35 Noah Chee-How 31:42 Preston Carey 34:00 Final Montage 38:22 West End 39:09 Garrett & Shane Climax 42:50 Happy Ending Filmed & edited by Grayson Miller www.widdip.com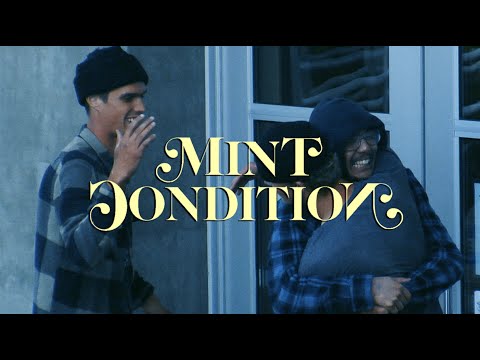 Mint Condition (full video)
A Northwestern take of the South in an Atlanta based mid-length video by Adam Robo. Featuring: Austin Thongvivong, Shareef Grady, Alex and David Lobasyuk, Justin Hearn and plenty more of your friends and family from all over. Early 2021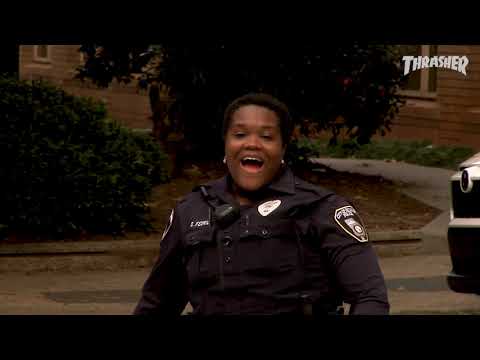 R.I.PCRASH
Worldformation
• 3 years ago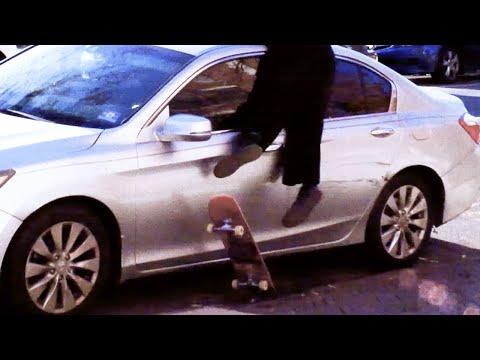 PASSING THROUGH
ecmelodi.com Instagram @ecmelodi Thank you, Hubble, for the music. https://youtu.be/mOdWFTK7atQ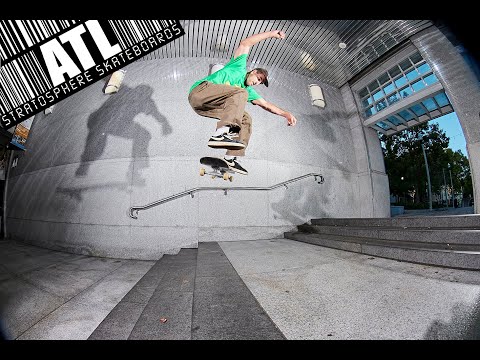 Stratosphere Skateboards "Club Strat" Full Length
Filmed from 2017-2020 CLUB STRAT FILMED AND EDITED BY MAX YODER ART DEPARTMENT CARTER GUTHRIE JASON GUTHRIE RICH ARBITELL ADDITIONAL FILMING ANT TRAVIS JOHN MANFREDI THOMAS TAYLOR TRAVIS GLOVER PAT MCLAIN JUSTIN BROCK DAVID CLARK ADAM ROBO GRANT TAYLOR ELI AWBREY RYE BERES TJ GASKILL RICHARD VINEGAR LOGAN PARSLEY BIRA CANAAN HERNANDEZ TOM CARTER JOHNATHON FLECHAS MIKE GREEN RICHARD QUINTERO RASPA TYLER CICHY MACK SCHARFF DAVID MORICO MIKE SWETT ROHUM DILEY DANIEL POLICELLI TIM FULTON KEI TSURUTA SON TRAN LANDON GIBSON JOURDYNN SHERMAN SEMMES WATSON DJ FARI CHRIS GREGSON SKATERS FEATURED IN ORDER OF APPEARANCE PAT MCLAIN NYREE MORRISON TYREEK MORRISON DAVIS EMORY AKOBI WILLIAMS SAM BUXTON JUSTIN BROCK HARRY CALACIO KURTIS KROCKER DOWN HOME ALF ELDER BEN KILMARX JUDAH BUBES YOSEF BUBES ELLIAS KITT ZACHARIAH KITT TYLER PACHECO JOHN ALDEN SEMMES WATSON JAKE ANDERSON SCOTT POUNCY JEREMIAH BABB MARLON GARCIA PEDRO DELFINO DAVID MORICO ROWAN ZORILLA RAVEN TERSHY CODY CHAPMAN SIMON BANNEROT RANEY BERES ISHOD WAIR NICK HOGAN SANTI MENENDEZ NICK MINUTELLI BRENDAN LAGNA CARTER GUTHRIE MAX KRUZEL COLLIN PROVOST JAIRUS BROWN JUSTIN HEARN VINCENT ALVAREZ DEE OSTRANDER MIKE SWETT ANDREW EDGE KYLE WALKER DAVE ALLEN MATT JORDAN BONESAW GRAHAM BICKERSTAFF DAVID LAMB TROY COBUCCI JARED MCKNICKEL JIMMY O'BRIEN SHAWN COFFMAN GRAEM KINSELLA JOSH VILES JED DAVIS KAMAL STODDARD JASON GUTHRIE PHIL STRICKLE PEYTON BARTLETT SEAN STOCKTON TRAVIS GLOVER ZEKE LOGAN DAVID CLARK RYAN CLARK GRANT TAYLOR THOMAS TAYLOR KEVIN BRADLEY DAN PLUNKETT THANK YOU THRASHER MAGAZINE DLXSF MONSTER NIKE SB INDEPENDENT TRUCKS PS STIX SOUTH CENTRAL VELOCITY PRINTING EL MYR OUR CUSTOMERS OUR FAMILY SUPPORT YOUR LOCAL SKATESHOP
FLOATER.
Andrew Skateshop
• 3 years ago
FLOATER. (promo video) for Thrasher Magazine. Featuring Carlos Mendoza, Rezza Honavar, Elijah Odom, Chris Morgan, Josh Wolf, Hayward Martinez, Manny Benitez, Khari Mcintosh, Harold Scarborrough, Arty Smith, Grady Smith, Dougie, Danny Dipalo, Steven Quimby, Shareef Grady, Tosyio Chisolm, Anay Lopez, Nicholas Marra, Marcus Levi, Ian O'connor, And Joel Meinholz. Filmed By: Justin Stout & Nick Katz FULL LENGTH COMING SOON! www.andrewdowntown.com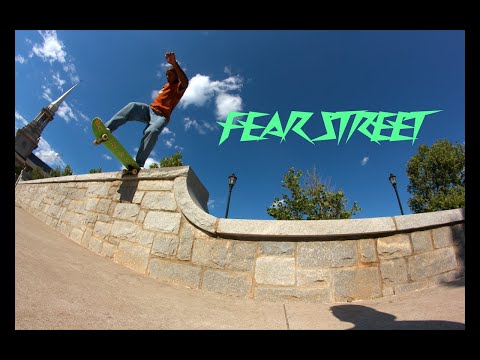 FEAR STREET
Terminus skate video
• 3 years ago
Full-Length Atlanta Skateboarding Video Filmed and Edited by Kerrick Hall 2020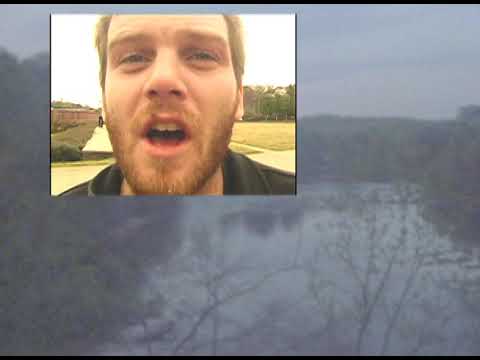 "It's A Botch" Premiere Version
Daniel Summerour
• 3 years ago
My first full length video, Chason Trau's "Overload" promo plays first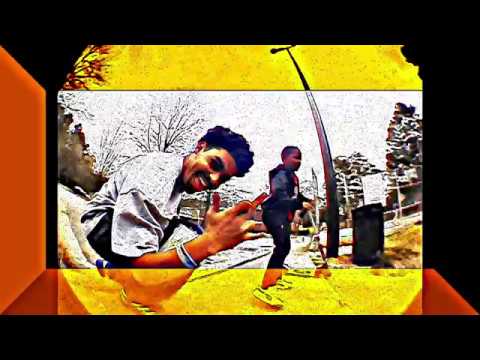 Saudade - Drizzy Hanna
Ambush Skateboarding
• 3 years ago
"Overall, I learned a lot about myself in the past 3 months. I learned to do better and be better and I learned to never give up. I feel we all need to learn these lessons at some point in life. However, I'm still left feeling Saudade. I still miss the past. I'm still hopeful for the future. I still hope." - Drizzy Hanna Read More about the process: https://www.ambushskateboarding.com/blog/saudade-by-drizzy-hanna/ AmbushSkateboarding.com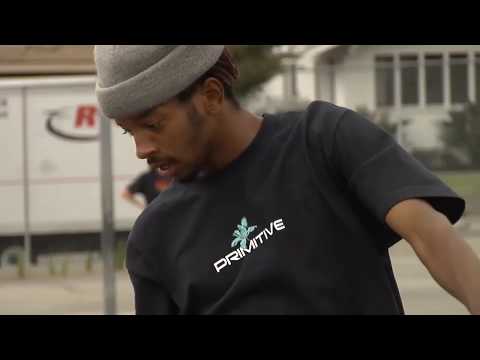 Christian Hall - Reclaimed
Ambush Skateboarding
• 4 years ago
A trash compactor VX | HD part featuring Christian Hall, Elijah Simmons, Jourdynn Sherman, Jairus Brown, Zey Wilks, Guy Azulay, Dru James, Ethan Herrington, May Oliver, Deven Wharton, and Justin Hearn. Edited by Jourdynn Sherman AmbushSkateboarding.com
ERROR 404
Worldformation
• 4 years ago
Featuring Justin Hearn Elijah Simmons Jairus Brown Jourdynn Sherman Anthony Ferg "antiferg" Austin Slade Zay Oliver Jack Pank Deven Warton Whatupgq Guy Azulay Jaden Becker Octavia Grace I do not own copyright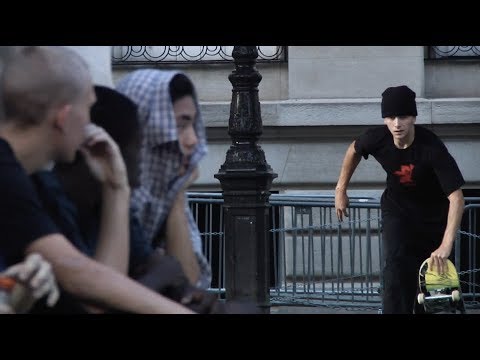 EC II
ECMELODI.COM @ecmelodi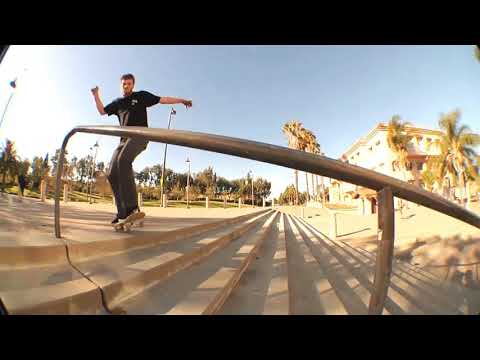 Ben Hayes Format - 2015
Carver Weeks
• 4 years ago
Per Ben's request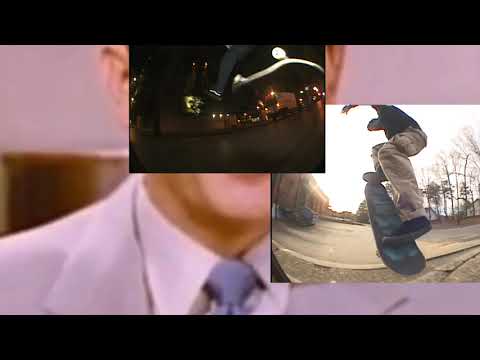 Christian Drizzy Hanna "Funky Flower" Part
Christian Hanna
• 4 years ago
Hope You Guys Enjoy This Part! Thanks for all da support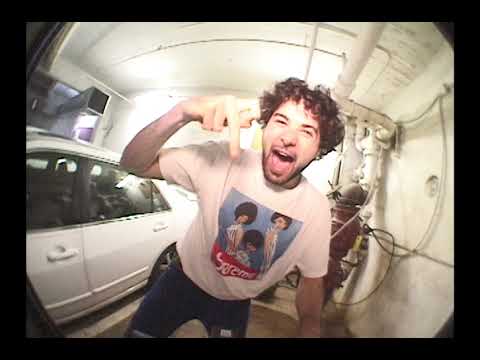 A LIL SUM
A lil sum prettysb.com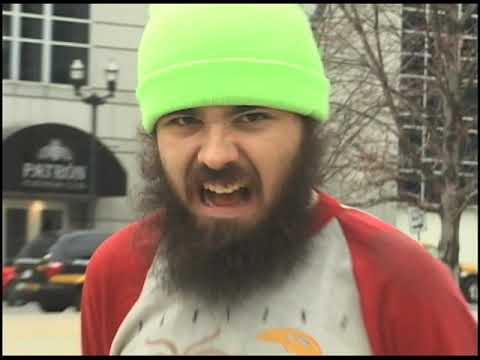 "SEC vs FU Crue" Full Video (2015)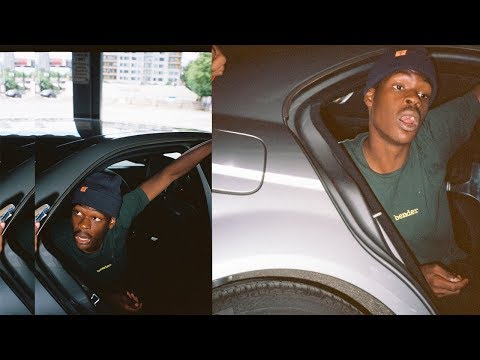 SK8BO4RD KING
Worldformation
• 4 years ago
SwItCH FlIp MaNnY SwItCh FliP KrooK Bjibediabjfcisbvisdv dood just watch and subscribe actually dont do that do what you want idc i always get lost in these things sooo.. yeah C: Oh yeah Jenkemmag was supposed to submit this video but we suck so here it is thanks anyways to the guys over thereeee Follow the team @wrldformation All filming and editing was done by Jourdynn Sherman With the help of Russell Baker I do not own copyright to this song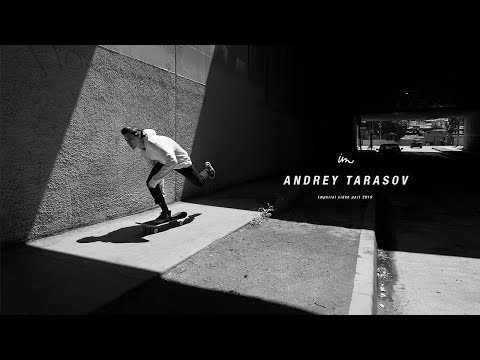 ANDREY TARASOV // IMPERIAL VIDEO PART 2019
Imperial Motion
• 4 years ago
Andrey Tarasov video part from 2018-19 Filmed by: Kyle Jordan Matt Conrad Trevor Owenz Tyler Smolinski Eric Hinsperger Nick Hanson Super 8: Eric Hisperger Adam Dahlen Music: Mauvais Presage - Requin Chagrin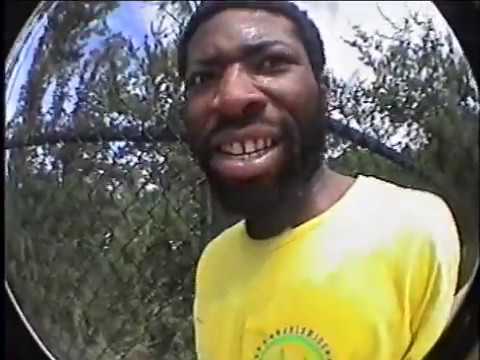 Bender Video Zine
Bender Hardware
• 5 years ago
2018 FULL LENGTH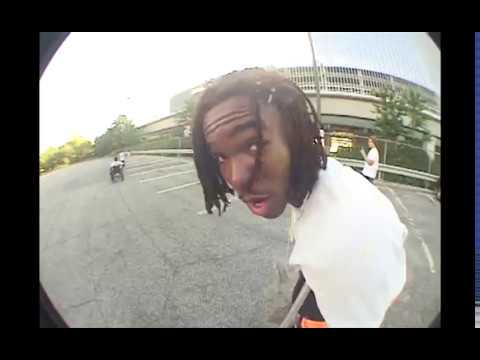 a li taste for a taste
PRETTY SHIRTS AVAILABLE ON PRETTYSB.COM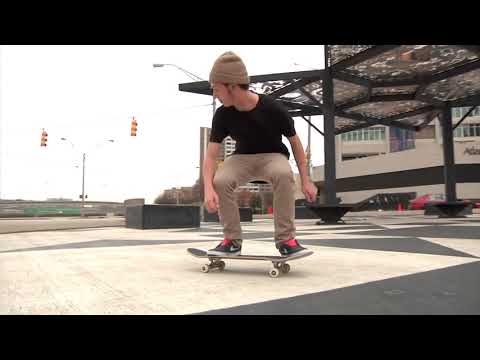 James Burton "REROUTED" Part
Matt Conrod
• 6 years ago
James Burton Filmed by Matt Conrod DVDs at reroutedvideo.bigcartel.com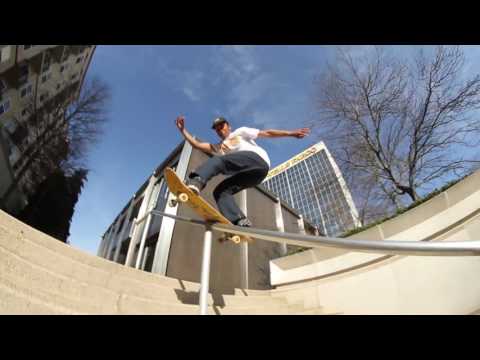 Judah Bubes
Christophe Pettipas-Friedrich
• 6 years ago
http://www.stratosphereskateboards.com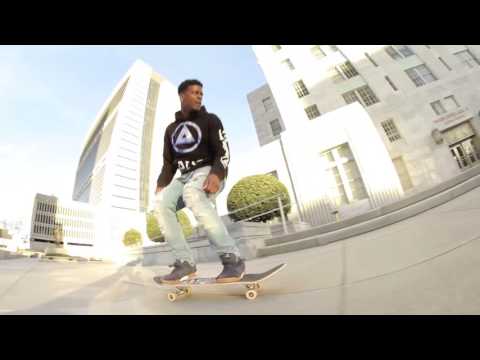 Shaughn Duty 2016
Christophe Pettipas-Friedrich
• 7 years ago
Film/Edit: Christophe Pettipas-Friedrich Additional Filming: Clay Newman Matt Conrod Carver Weeks Jaquan Cumming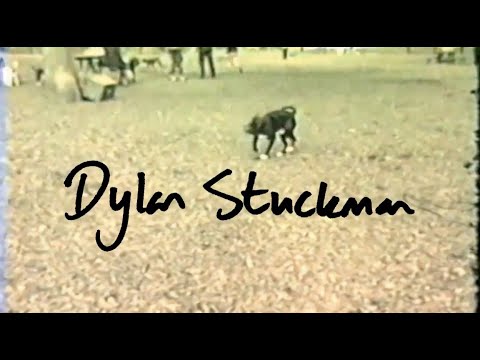 Dylan Stuckman - Format
Carver Weeks
• 7 years ago
Dylan Stuckman flow for RW's Subs. Signature sammich comin' soon. 20% when you use promo code "seal"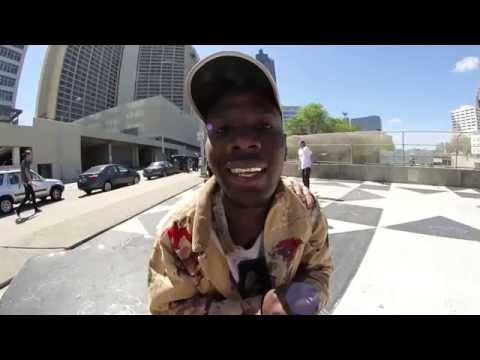 Trust Issues
Christophe Pettipas-Friedrich
• 7 years ago
Filmed & Edited By: Christophe Pettipas-Friedrich Featuring: (In Order of Appearance) Christophe Pettipas-Friedrich Cody Bogdal Yosef Blamos Bubes Ellias Kitt Tj Morrison Dru James Shane Farber Garret Hashke Judah Bubes Zion Leete Anthony Williams Robbyn Magby Davis Emory Shaughn Duty Ethan Cobb Austin Slade Caleb Sheppard Elijah Simmons Dylan Stuckman Music By: Larry June GAS MONEY COMING SOON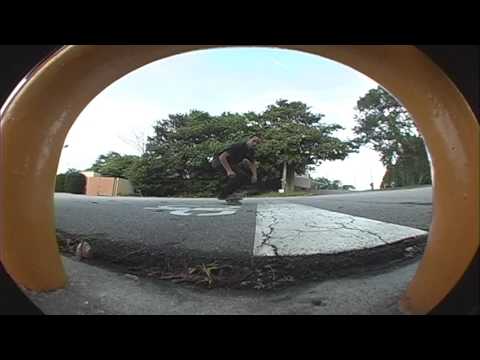 MOVE THAT DOPE
montage...there will be more....maybe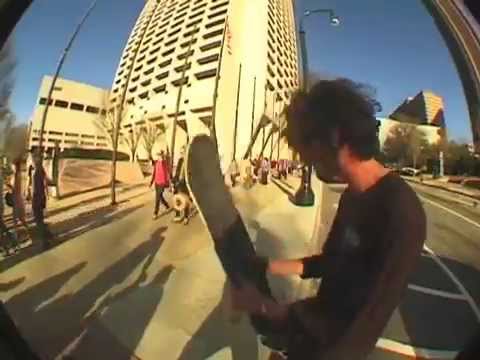 Zeke Logan and Skyler Clark from "SEC vs FU CRUE"
Zeke Logan and Skyler Clarks part from SEC vs FU CRUE Released June 2015 Buy the full video at fucrue.bigcartel.com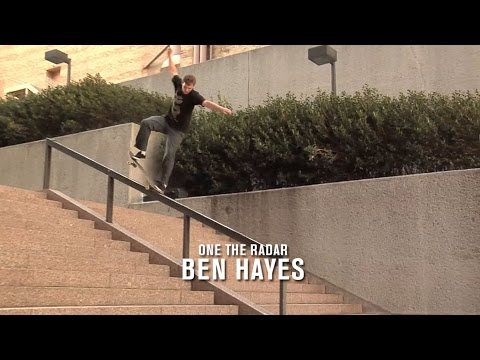 On The Radar: Ben Hayes | TransWorld SKATEboarding
Transworld Skateboarding
• 8 years ago
Ben Hayes is Chris Thiessen's homie from Atlanta. They started filming this part in Cali, then Ben went home and finished it with the ATL homies. Ben gets hooked up from Ruin, 5Boro, etnies, and Bender and hit our radar with some major moves! Video / THIESSEN, SNEED, WEEKS, MANZOORI Follow TWS for the latest: Daily videos, photos and more: http://skateboarding.transworld.net/ Like TransWorld SKATEboarding on Facebook: https://www.facebook.com/TransWorldSkate Follow TransWorldSKATE on Instagram: https://instagram.com/transworldskate/ Follow TransWorldSKATE Twitter: https://twitter.com/TransWorldSKATE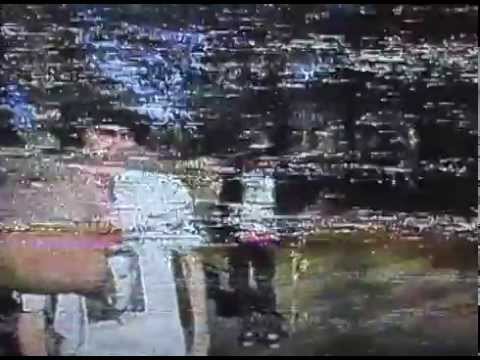 Cinegasm
Full Video. Filmed by Grayson Miller and Kerrick Hall. Edited by Grayson Miller. Featuring: Victor Gonzalez, Kerrick Hall, Grayson Miller, Noah Chee-How, Wesley Lembo, Nigel Hart, Matt Suwalski, Shane Farber, Jake Vezeau, and Danny Molnar. www.widdip.com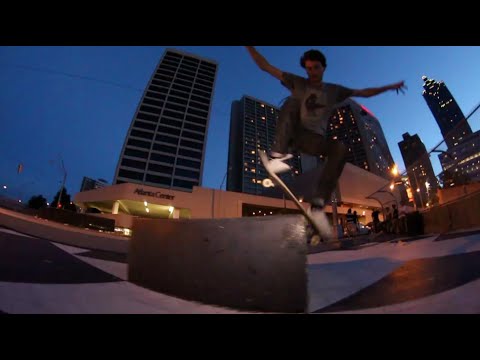 End Of Summer Montage
Carver Weeks
• 9 years ago
Some clips to wrap up the warm weather! Featuring Travis Glover, Will Gatewood, Dylan Stuckman, Ryan Gatewood, Anthony Dodaro, Robbyn Magby, and Anthony Morales. Film and Edit by Carver Weeks Modern Day Mugging by MF DOOM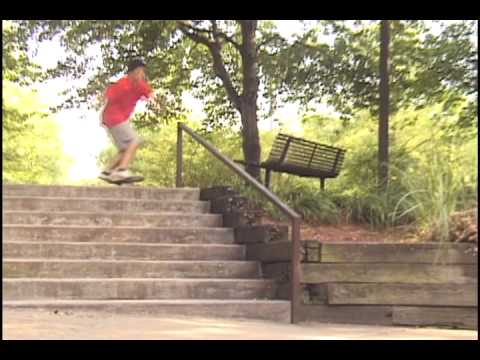 FRICK SQUAD Fletcher Renegar
TheStreebo
• 12 years ago
VHS Tape - Kenny Mohr, Mike Gray, Brenten Riley & Matt Fink
MattSwinsky
• 12 years ago
Filmed and Edited by Matt Swinsky & Matt Creasy Kenny Mohr, Mike Gray, Brenten Riley and Matt Fink's part in "VHS Tape" Watch the whole video here: http://thevhstape.tumblr.com Watch it here if music gets taken down (http://vimeo.com/29801269)
VHS Tape - Neen Williams, TJ Sparks, Mike Espinosa, Jimmy Lannon, Yonnie Cruz and James Coleman
MattSwinsky
• 12 years ago
Filmed and Edited by Matt Swinsky & Matt Creasy James Coleman's part in "VHS Tape" with Neen Williams, TJ Sparks, Mike Espinosa, Jimmy Lannon & Yonnie Cruz Watch the whole video here: http://thevhstape.tumblr.com Watch it here if music gets taken down (http://vimeo.com/29791088)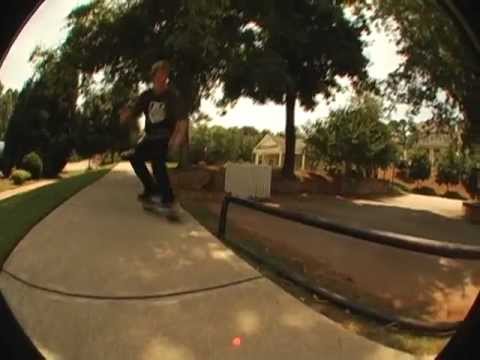 Andrew Edge from The Streebo
TheStreebo
• 12 years ago
Edited by Austin Sneed.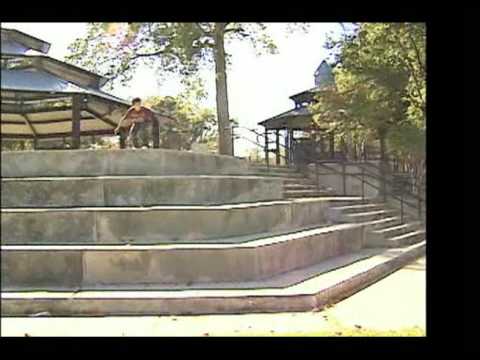 G Koop ATL1 - Funky Knot
G Koop And O Man
• 14 years ago
Streets Atlanta skating vid featuring G Koop music. "Atlanta Streets" "Funky Knot" "G Koop" "Ben Gore" "Mike Espinoza" "Patrick Fowler" "Kevin Radley" "Jeremiah Babb" "David Clark" "Zach Graham" "Rhet Freeman" "Josh Wansley" "Ryan Clark" "Phillip Flick" "Justin Brock" "Sturgill Horn" staking skateboarding